Image via Twitter
This article originally appeared on VICE Canada. Cara Louise Ellis was murdered by Canadian serial killer Robert Pickton after her disappearance on January 21, 1997. One of the last places she was seen, the corner of Georgia and Granville right in the middle of downtown Vancouver, is also the location of a bronze plaque meant to honor her—one of 62 markers intended to memorialize Pickton's victims, a project dubbed the "Living Memorial Stones."
Despite paying tribute to one of the victims of Canada's most infamous serial killer, barely anyone notices the memorial; the four-by-four inch bronze square embedded into the ground blends into the exposed concrete sidewalk and hides neatly beneath the shadow of a garbage can. It's almost always covered by the stains of spilled coffee or beer, stepped on by commuters rushing to the bus stop a few feet past it.
Today, Ellis's plaque is the only one left; three others were removed less than a year after their installation in 2013, while the 58 others never went much farther than the workshop where they were made. Though the stones have mostly disappeared from memory, the man behind them has not. The project was conceived by Sean Kirkham, a man who received several thousand dollars in grant money for the memorial but never compensated the people involved.
To many who knew him, Kirkham was a lifelong scam artist, willing to take advantage of anyone unfortunate enough to cross his path. Even though he often challenged that opinion publicly—usually by suing you—the sheer number of people who say they were ruined by him is staggering. Lori Ann Ellis was one of the last people he disappointed; she was promised $500 for travel to see her murdered relative's plaque installed. Kirkham didn't pay up.
Depending which way you look at it, the memorial stones project was either a final con marking the end of a long career as a sociopathic scammer or an attempt to do the right thing gone totally wrong. The scandal was arguably the quietest chapter of a life story involving New York celebrities, coke dealing stings, a gay porn star working at the UN, a one-eyed club impresario, the FBI, murder, and, eventually, suicide. In January 2016, on a day he was expected to appear in court, Kirkham was found dead in his apartment.
"Most of us who were most affected by him had a really hard time believing he committed suicide," memorial collaborator Francis Brady told VICE, using a pseudonym since, even after his death, he's wary about speaking publicly of Kirkham. "It was like: 'Show us a body,' right? I mean, faking his own death—that was completely consistent with the type of shit that Kirkham would have done. Finally, when the CBC reported it, I believed it. That was the first time, hearing of his suicide, that I ever, ever witnessed the slightest amount of conscience on his part."
To understand why a man would take from the families of murdered indigenous women, it's worth looking at the many victims who came before. His first was Peter Gatien.
***
Kirkham spent much of his early life with his mother in Hay River, Canada, before moving to Montreal with an adopted family. At 16, he ran away from home when his surrogate parents found out he was gay. He moved to New York City in 1990, where he lived on the streets.
At first, he was able to survive only through a combination of hustling in Times Square and scrounging off strangers. Then he was hired as a busboy at the Gatien-owned Club USA. The nightclub had a reputation for drugs and sketchy dealings. Kirkham fit into the scene perfectly: Almost immediately after starting there, he and a bouncer robbed a drug dealer by pretending to be security and confiscated everything he had. The bouncer kept the coke, while Kirkham kept the money. It was a pattern that would play itself out many times in his future; Kirkham was particularly good at portraying himself as someone who knew what he was doing in order to get people to give him their stuff.
At Club USA, Kirkham also developed a tendency to blame the bad things that happened to him on his own effort to do the right thing. He claimed he was fired from Gatien's club after trying, unsuccessfully, to report that club employees were paying off the fire department to ignore fire code violations. Like most of his allegations, there was zero proof. He was tossed out, but not before meeting Peter Gatien and Michael Alig, two names he would find himself tied to for the rest of his life.
It was also because he was fired from Club USA that Kirkham decided to move to Miami, where one of the most unlikely and, frankly, insane decisions in the history of law enforcement was made.
Sean Kirkham was hired by the FBI.
It's not clear why or how Kirkham managed to convince FBI handlers to trust him as an informant, but it was probably due to his ability to pose as a high-roller, and—from his very inconsequential stint in the club scene of New York—get into the parties thrown by the nightlife elite, where high-level criminals also tended to go. And he ended up being pretty good at the job.
"Unfailingly polite, he easily penetrated the trendiest clubs, where he spent many a night getting bombed on champagne, courtesy of the authorities." That's how Frank Owen described him in his book on Gatien published in 2003, Clubland: The Fabulous Rise and Murderous Fall of Club Culture. Owen met Kirkham and Peter Gatien's lawyer, and was the one who really cemented some of the earlier details of Kirkham's life through his interviews with him.
That said, even though he used Kirkham as a source, Owen said that he never entirely trusted everything Kirkham told him.
"The guy lied constantly about everything. I mean, literally everything. He was really pathological about it, really sociopathic about it. I liked Sean because he was really charming, but, you know, he was not a good person. I'm sorry to say that, but he was just not a good person. He just did really bad things to people."
Owen's book details how a few Club Kid drug dealers, including Kirkham, managed to take down the most popular club in New York in the early to mid 90s—the Limelight—where Andy Warhol used to host parties, and stars like Smashing Pumpkins, Funkmaster Flex, Mary J. Blige, Jay-Z, and Sean "Puffy" Combs came to party. Drugs were everywhere, and that made the owner, eye-patch wearing Canadian Peter Gatien, the perfect scapegoat for the newly elected mayor, Rudy Giuliani's, "tough on crime" routine. Giuliani wanted to get rid of illicit drug use in New York nightclubs (or at least look like it), and Gatien's club was the perfect place to start. All he needed was proof of drug deals going down inside the club, regardless of whether Gatien or his staff were involved.
There were three main informants, all working for the DEA. The first, "Lord Michael" Caruso, a rave pioneer and employee of Gatien, dropped out as a star witness when he was arrested mid-trial for drug dealing. He later resurfaced as manager of the Wu-Tang Clan, until they found out he was a snitch—one who also testified against former Cosa Nostra associate Chris Paciello—and fired him. The next was Michael Alig, the world famous Club Kids leader who, also during Gatien's trial, was arrested himself for the drug-fueled murder and dismemberment of Angel Melendez over an unpaid debt. That inspired the movie Party Monster. In it, Alig was played by Macaulay Culkin.
The last was Sean Kirkham.
"I'd been an informant for almost six years at that point in my life. I'd worked with countless agencies. I'd worked with hundreds of agents. Without question it's physically impossible to prevent people like me from closing down your place of business. All it takes is a simple call to a drug dealer to come to your place of occupation, I'd have to make a drug purchase, and under the Nuisance Abatement laws, your business will be closed."
That's how Kirkham described his role in Gatien's arrest, from the documentary Limelight. The interview is interspersed with a bizarre segment where he compares his own actions in bringing down the club with the actions of Nazis during World War II ("If you go back to the times of the 1940s when the Nazis were on trial in Nuremberg, they said they were doing a job; that's much how I felt. I was doing a job. I was getting paid for it").
He goes on to describe his recruitment as an informant for the FBI in Miami from 1994, saying he had become pretty useful to them during this time, using the knowledge he gained from Club USA both to capture drug dealers and benefit from them. He explains how he would take favors from one and in return rat out others, and often committed his own crimes on the side. In one instance when still working in Miami, he managed to steal Madonna's home phone number from a director's address book, showed it off to fellow club-goers and friends, then sold the entire book to promoters who used it to call celebrities like Bianca Jagger and Liam Neeson, and invite them to their parties. He was a master manipulator and knew how to take advantage of people. It was a skill he would take with him when he moved back to New York in December 1995.
No one had to entice Kirkham to go after Gatien; soon after he got back, he learned about the investigations and offered up his services to the DEA.
What happened next is a "scam" in different ways. Through working with the DEA, Kirkham became a huge part of the case against Gatien's Limelight club, and soon ended up as the last star witness left against him. All of his co-witnesses had been arrested for their own crimes outside of the case, something which Kirkham wasn't innocent of; his own handlers had noted his unsanctioned drug deals. Instead of sticking around to see whether he'd be charged too, though, Kirkham wanted out. He started recording meetings with his handlers on tape, and then contacted Gatien's legal team, offering to sell them confidential details of the case to make some money before he fled the country—betting that his Canadian passport would allow him to get out and stay out relatively easily.
It was a crazy idea, and one that came completely out of left field. There was no benefit, nothing besides notoriety. In Frank Owen's opinion, though, it perfectly described everything about Sean Kirkham. Years later, Owen interviewed Kirkham in 2009 for an article on Craigslist scams. Kirkham had been running them all over Europe, renting apartments he didn't own or live into unlucky tourists. It was so successful, he eventually spread the scam to North America, offering fake apartments to New Yorkers without ever leaving his new home. In the article, Owen introduced him as "Sean Church," a flimsy, half pseudonym that Kirkham came up with himself. Even though he wanted to use his real name, the rest of his background is offered simply as "international drifter, one-time DEA informant, former jailbird, consummate con man." In the end, Owen was the one fighting to keep Kirkham's identity under wraps.
"I remember talking to him about it, saying, 'Look, Sean, we should just make this completely off the record—we just want to mention a name,'" Owen said, recalling the interview. "And he was like, 'No, no, I want people to know.' But I said, 'If they know your real name, you're going to get busted, you don't need that.' That's typically Sean; he wants to be famous… but you can't be a famous snitch! The whole point of being a snitch is that you're undercover. It's not a good idea to be a famous snitch, especially if you're committing crimes on the side."
Kirkham couldn't help himself. Not only the money drew him in, but so did the action-packed lifestyle. He wanted to be a snitch for the feds; then he wanted to party with celebrities and criminals. Then, he saw a way to get involved in a high-profile criminal case, and when that didn't seem to be working out, Kirkham thought he found a way to switch sides.
But attempting to turn the tables and double-cross the prosecution backfired entirely. Knowing Kirkham's offer was completely illegal, Gatien's lawyers immediately contacted the prosecution, who set up a sting for Kirkham. They told him Gatien did want to buy the tapes, but would only "meet" through a proxy; Kirkham agreed, bringing the tape with him.
Not long after, Kirkham was in handcuffs. The proxy was a federal agent and Kirkham was caught, but he didn't stop there. Instead, he made accusations that led one of the stranger court documents you can find online. Insisting that he was a male escort, Kirkham alleged that one of the prosecutors was his client and had had a sexual relationship with him. This was, it turned out, just about the worst move possible, as the prosecutor immediately charged him with lying to a federal agent.
After being found guilty, he fled to Vancouver, was rearrested, and spent 57 months in prison, because his statements "had undermined the credibility of government employees, negatively affected the careers of the DEA agents, and had caused the prosecutor professional and personal embarrassment." Except for a subpoenaed Limelight manager who refused on moral grounds to give testimony—he was the only person involved in the massive Limelight case to actually be convicted of anything and serve time.
Everyone thought Kirkham made up the affair, including Owen. "I know, from subsequent testimony at Kirkham's trial, that the prosecutor was totally freaked out by this," he said. "It really put them off their game." Still, it was an unwinnable accusation and a totally stupid thing to do. Even if he was telling the truth, no one would believe him over the prosecutor, who fought hard to disprove it.
Years later, Owen says Kirkham finally admitted he lied about the whole thing. "He'd been telling me for years that he did indeed have this affair with this guy—he gave me all of these details, like the size of his penis, marks on his body, and all of this bullshit. Then he flat out says, 'Well, yeah, of course I lied.' That's Sean—I mean, there was something really, really broken about him."
---
Related video: How to Get Away with Stealing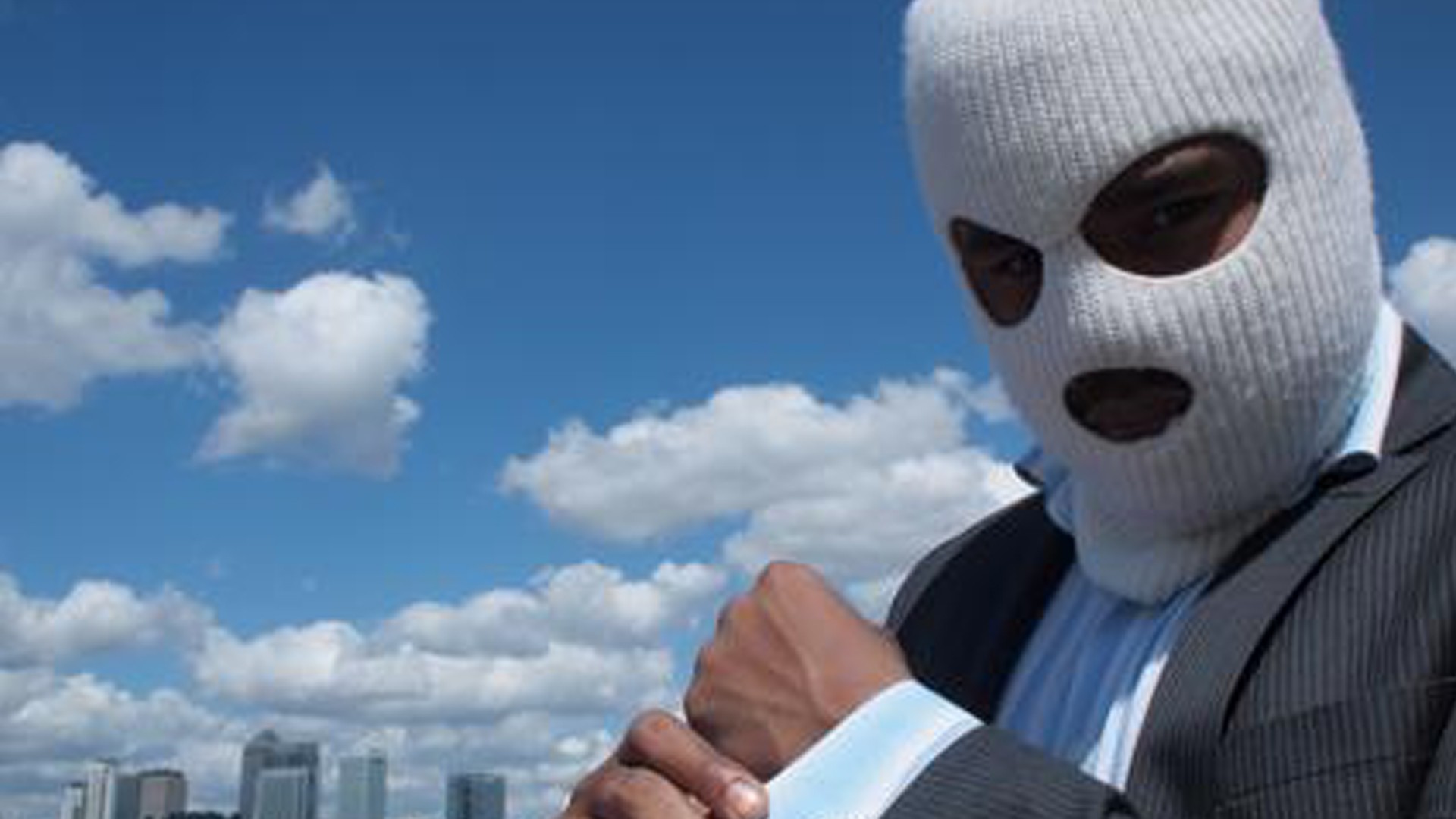 ---
When Kirkham was released from prison, he left America for good. It's no coincidence that the name Sean Kirkham was soon reported all over travel websites for operating rental scams in Hungary, Paris, and the Czech Republic. Here was the mysterious "Sean Church," this time using his real name as he advertised apartments he didn't own, enticing young foreigners to buy or rent them, only to disappear, leaving them—at least temporarily—homeless. It was a lucrative scam, one he could have survived on for quite a while.
And then he met the porn star.
Dror Barak, a.k.a. Roman Ragazzi, was good-looking, muscular, and well liked by those around him. However, he was hiding a significant part of his life: While making gay porn videos to be distributed worldwide, Barak was also working as an aid in the United Nations' Israeli consulate. No one needed to know, and it's possible they wouldn't have until he decided to quit work at the consulate, until Barak was outed by an anonymous source in a Page Six exposé.
Three weeks later, Barak's agent contacted a reporter for a queer online magazine promising to reveal "the whole truth about the Roman Ragazzi story," claiming Kirkham leaked the story to Page Six. But this version of "Sean Michael Kirkham" said he was the son of Baron Graham Kirkham, founder of a multimillion dollar furniture empire. There are even sites still online—put up by someone that wanted people to believe this—that list Sean Michael Kirkham as Graham Kirkham's son, with one even saying that Kirkham Sr. is a resident of Vancouver with "one adopted son; Sean Michael Kirkham residing in Whistler, Canada." A representative for the family said they have no child by that name.
The reporter was able to access emails between Kirkham and Barak before Barak was outed, and it looks pretty clear from all sides what ended up happening. Kirkham, finding Barak's contact information online, tried to hire Barak to do a modeling gig for his company, "The World's My Playground LLC." Kirkham represented it as a "boutique diamond brokerage firm that also specializes in special events," currently organizing two events in Budapest.
The company didn't, and doesn't, exist, but that didn't stop Barak from biting. After a few more back-and-forth emails, Barak revealed his current job at the UN. Afterward, Kirkham asked if Barak would be open to doing some "escort" work, to which Barak declined. The back-and-forth went on until the porn star's agent discovered it. He was, of course, upset that his client was negotiating without him, but became much more upset when he did even the most casual Google search of Kirkham. Barak terminated all contact with Kirkham, knowing from the stories online what he was capable of doing.
Unfortunately, it was already too late. The story broke, Barak was fired, and ended up receiving taunting messages, messages many suspected were, unsurprisingly, coming from Kirkham. Kirkham, for his part, alleged it was Barak's agent that paid for the Page Six tip, to boost his client's media profile.
Their back and forth continues even into the comment section of the article, which so often happens with Kirkham. After Kirkham makes wild claims against the porn star's agent, Kirkham ends it with this comment, dated March 20, 2008, over a year after the article's publish date: "Collin you're a dumb fuck. Come and get me. Waste your ho bills made from the Romans ass and fly to Budapest if thats where you think I am. I cant wait to meet you in person. you'll never leave the room alive."
This is a far cry from the way he presented himself in Vancouver following CBC's report, saying he was being "painted in an unfair light." Again, his collaborator Francis Brady said that he didn't see it that way. "I told him I read that [Dror Barak] article… you know what he told me? He looked at me in the eyes, and he said, 'That Israeli guy, he killed himself because of me.' And he started laughing."
Dror Barak did end up killing himself a number of years later, though it's impossible to say exactly why.
What it is possible to say is it's another one of the bizarre and often sad situations Sean Kirkham left in his wake. Some are funny, small, or just strange, like insisting he appeared in both the movie Paris Is Burning, and the episode "Boy Interrupted" of Sex and the City, or leaving a Jacqui Cohen auction with tickets to Belize paid for with bogus checks and actually going on the trip before they noticed.
But then there are the darker, more serious events, like the Peter Gatien trial, Dror Barak's suicide, and the trauma felt by Cara Ellis's family. Then there's the nearly uncountable smaller cons he orchestrated against the people he was close to. Details of many of these scams can easily be found online—it's like the internet is a graveyard of the things Kirkham has done.
"His contention was, 'It's in my past, and it's all in the public, and I haven't changed my name, so I'm obviously a changed man, or else I would have tried to change my name,'" Brady said on how so many of these stories and comments and blog posts are still floating around, connected by his name. "Which to us was always so strange, because why did he never change his name? Who would use that fucking name? It's, like, the worst name on the internet."
It may just be that Kirkham wanted to be remembered of that he wanted to be thought of without bothering to care how people thought of him. He'd often tell people inflated lies about his accomplishments, that he was the son of a multimillionaire, that he owned a successful diamond company, that he partied with celebrities, in the same breath he talked about going to prison in a high-profile case. He wanted to be notorious.
"He'd screw you, and then sue you," Brady said of Kirkham's tendency to bring legal suits to anyone that challenged him. "If you called him out, he'd do anything to absolutely destroy your character."
Which is pretty much what he did to the city of Vancouver, to Cara Ellis, and the 61 other women and their families with torn-up or unplaced plaques. After councilor Kerry Jang even suggested that the city couldn't trust Kirkham to finish the project, he sued the city of Vancouver—specifically calling out Jang for defamation of character—but they were right.
He was just doing what he always did, manipulating people so he could be seen, only this time, it was the families of murdered Indigenous women instead of a club baron or a porn star. It's no wonder he was so hated, so incapable of redemption. Nearly everyone he came into contact with has regretted it, been manipulated, lost their livelihood, or their life. That is, except for one: Michael Alig.
After being found guilty for the death of his roommate, Alig served 17 years in prison for manslaughter, regaining his freedom in March 2014. During that time, Kirkham would send him letters, and he'd send them often. Alig told VICE that Kirkham apologized in his letters because he apparently felt it was partly his fault that Alig went to prison. He felt guilty.
"He wrote me apology letters, apologizing for starting the whole thing, and just saying he wanted to hang out."
And that, in Alig's opinion, was the nature of Kirkham. He was duplicitous, he was a liar, but he wasn't evil; he was screwed up from a childhood defined by abandonment. He felt real guilt over hurting people, and Alig did forgive him. "I don't think he was doing it to hurt people," he said.
Maybe at the end, it was that bit of guilt Alig saw that made Kirkham set up the memorial. Maybe he didn't want to be remembered as a bad guy, and wanted to finally leave something good connected to his name before he was gone.
But Kirkham ultimately couldn't escape his scamming reputation. Stories of his past still swirl around the internet, and the plaque at Georgia and Granville only reminds us that he ripped off the families of murder victims. To Owen, it's proof Kirkham could never change. "People think of sociopaths, they think they're evil people, but Sean wasn't evil, he just really could not help himself," he said. "Ultimately, who did he hurt? For all his victims, he hurt himself more than he hurt his victims."
Follow Jackson Weaver on Twitter.