Dr David Caldicott is an emergency room doctor in Canberra who has been campaigning for pill testing and harm reduction in Australia more than a decade. Here he gives his account of how the much-lauded pill testing pilot at Canberra's Spilt Milk music festival got cancelled.
When I was growing up there was a saying my dear old mum always used to say: "There is oft a slip 'twixt cup and lip." In essence, don't count your chickens before they've hatched. And that was exactly how I cautioned everyone who congratulated us after the ACT Government's bold decision to pilot pill testing at Spilt Milk festival in Canberra in November.
I should qualify—"bold for Australia"—because even though pill testing has been well-established in Europe for some decades, it still seems to scare the sweet-bejesus out of Australians. And it was no secret there was opposition to our proposal. But it came as a shock when Spilt Milk's promoters phoned into Triple J's Hack on October 12 to announce they were withdrawing their permission for our pilot to happen onsite at their festival.
Their reason? The consortium leading the pilot (that's us) hadn't provided them with the documentation they felt was necessary to proceed. Essentially, the pill testing wasn't going to happen, and the punchline to the story was "it was the fault of pill testers."
But, as always, there are two sides to every story. Our version isn't as simple but, to be blunt, we think it sounds more plausible. To tell it though we need to go back a little further.
Plans to set up a pill testing trial in the ACT have been in the works for nearly two years. We were so close to getting it over the line in 2016, when the same promoter pulled the pin at the 11th hour. (Literally, the 11th hour—at 11:30 PM on the day before the event). That time around, it was because we weren't able to deliver on their request to get the ACT Chief Minister, the Police Commissioner, and the Health Minister to take a press call on the morning of the event to extol the virtues of the promoter, and the project.
It would have been easier summon the Justice League, or a unicorn—but we tried.
Undeterred, we went back to the drawing board. We knew we needed to get to a place where the ACT Government and the Australian Federal Police (AFP) could publicly support a trial. Spilt Milk's promoter assured us that, this time around, they were 100 percent behind us. A year of intensive negotiations ensued—often… robust—between STA-SAFE (involving Harm Reduction Australia, the Noffs Foundation, DanceWize, and Students for Sensible Drugs Policy) and the ACT Government.
Every political party in the ACT took up our offer to brief them on our plans—except for the Canberra Liberals. And we answered every question they had, from legal liability down to what uniform the testers would be wearing. When politicians wanted to speak to researchers in Europe, we set it up. When the AFP wanted to chat to their counterparts in the UK and New Zealand, we made the introductions.
---
WATCH: The truth about ecstasy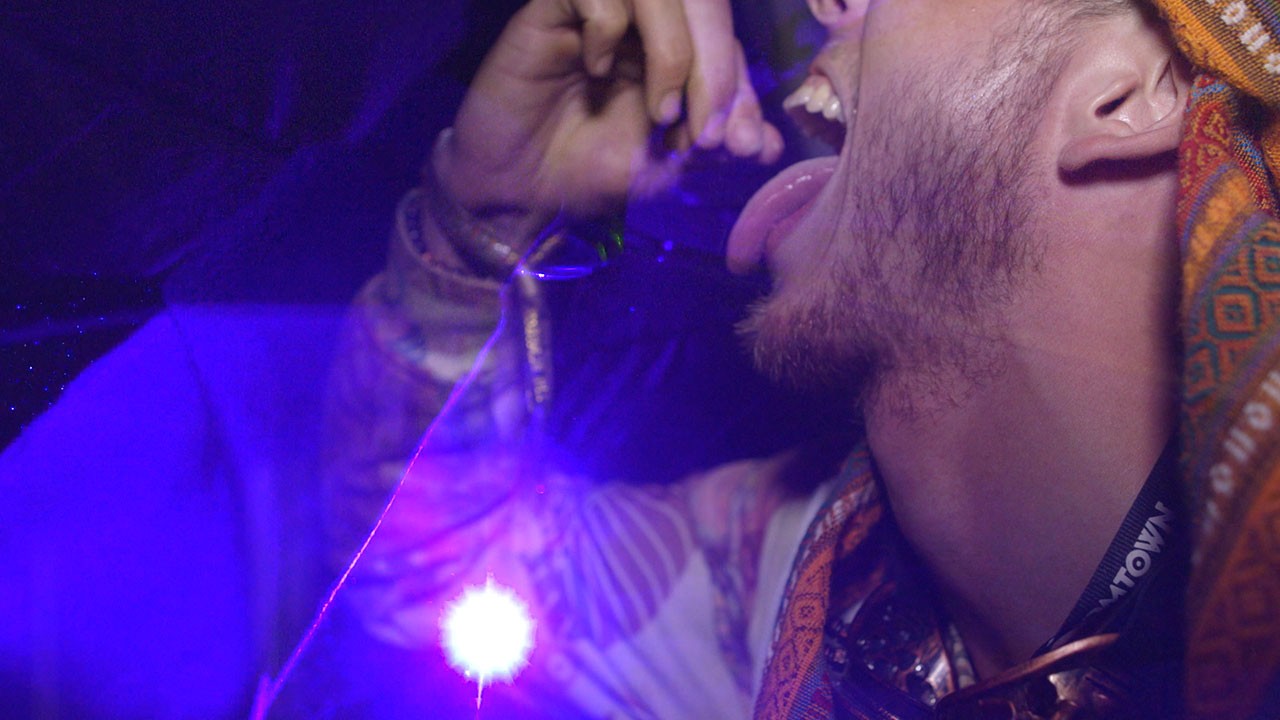 ---
It seemed like everything was going well until August 22 this year—when the Liberal health spokeswoman Vicki Dunne made a speech to the state legislative assembly slamming reagent testing. Clearly, she didn't understand that our pilot never involved reagent testing. And either forgetting, or ignoring, the fact the Australian Medical Association, the National Drug and Alcohol Research Centre… and all the actual experts thought the pilot was a grand idea.
But, more pertinently to our tale, it was in this speech that the minister telegraphed her intention to use the National Capital Authority to block the pilot. Now, here I need to explain one of the less delightful peculiarities of the ACT. Basically, vast swathes of land in the territory are under the control of a federal agency called the National Capital Authority (NCA). Essentially, events held on NCA land are under the control of the federal government, not the territory.
Spilt Milk is one of those events.
Read more: Check out the 2017 VICE MDMA Census results for your city
Threats aside, we pushed on, and soon after came the ACT health minister's announcement that—after a period of truly extensive consultation—a pill testing pilot would be sanctioned. I called up the promoter while he was on holiday in Europe, to make sure we were still okay to proceed. He was caught off guard by the early announcement—we all were—but he seemed very happy.
Later that day his business partner went on Hack to talk about how proud they were to be involved in this innovative project in their home town. We all were. It was a very proud day to be a Canberran.
A plan was made to sit down and start reviewing operational elements on October 25. But in the second week of October, something changed in the wind. Anti-pill testing op-eds started popping up in the Canberra papers. In the world of village politics, where dodgy pollies are always planning nefarious deeds, you often see a little groundwork being laid. Something was beginning to smell a little… off.
Around midday on Wednesday, October 11, we heard whispers that there'd been a meeting between Spilt Milk's promoter and the agency in charge of the land, the NCA. Normally, that wouldn't be of any interest to us—but we received advice that pressure was being placed on the promoter. And that he was looking for an out.
We scrambled to find out what was going on. Members of our research team attempted to contact both the NCA and the promoter, but were unsuccessful—no one was available to address our questions, no one could tell us what the issue was, or how we could help. Again, indirectly, we heard the NCA had been "unhappy" with the prospect of the promoter's application containing a pill testing pilot.
Finally, one of our consortium managed to get through to the promoter who skittishly advised us the NCA had requested a series of documents. It was clear to us that they'd been placed under phenomenal pressure, and were close to breaking point. So we asked for a written list of what was required, and tried reaching out the NCA for the same list. But nobody was home. Even the ACT Government tried to get in touch with the NCA—but nobody was home. To all appearances, the lights had been turned off, and the blinds were down.
The next day, we discovered the ACT shadow Attorney-General had written a letter to Senator Fiona Nash and Minister Greg Hunt back on September 28—asking them to use the NCA to stop the trial of pill testing. We didn't need to break into anyone's office to find a copy. It was being flaunted by the ACT Liberal party.
I found out that evening, via social media, that the promoters had pulled the pin on the pill-testing. There were expletives. I phoned our colleagues in the ACT Government. There were more expletives. There had been no consultation. But what galled us most was the fact that we—the testers—were getting pinned for the blame. We might have just shrugged our shoulders and just written it off as a familiar experience from last year. But not only had all our terribly hard work been sabotaged, but we were also being asked to take the blame for the whole debacle.
---
WATCH: How to practice safe sesh on ketamine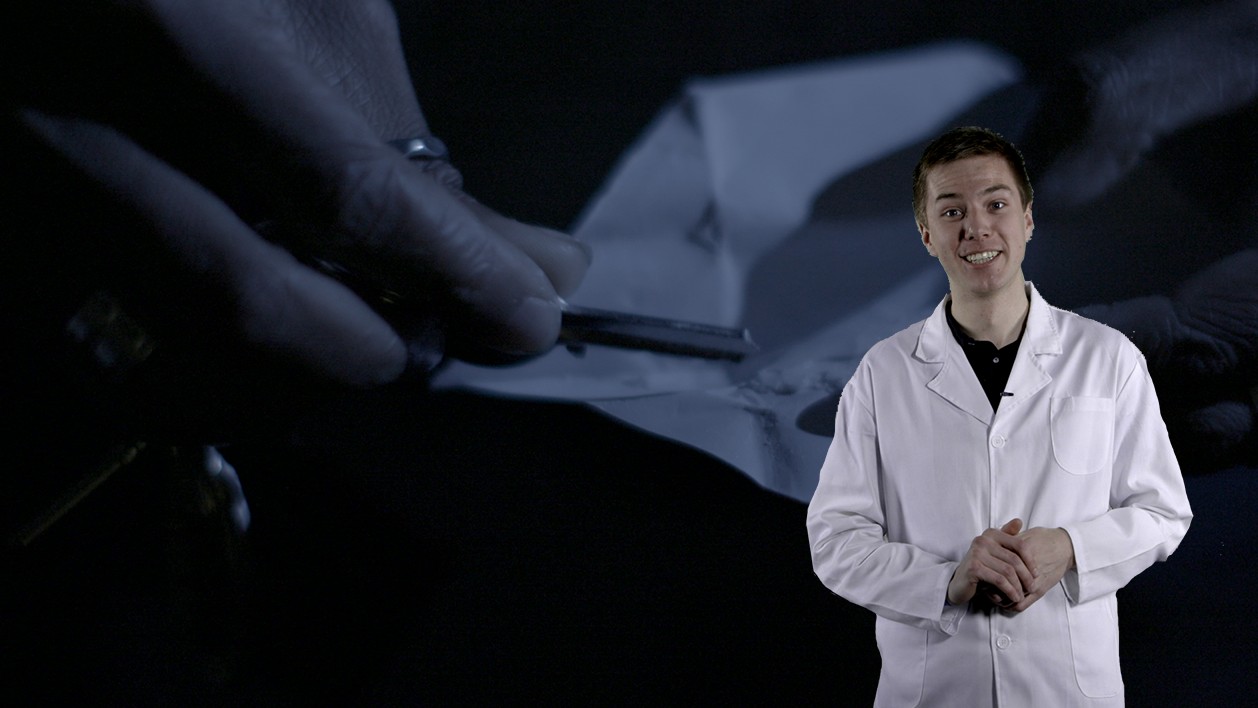 ---
Friday the 13th brought with it a tsunami of press inquiries, but we really didn't have any answers about what had happened. Even now, what do we know about why a much-acclaimed pill testing pilot at a Canberra music festival was abandoned in such an unexpected and precipitate fashion?
The Canberra Liberals, live tweeting from a bingo hall somewhere in the ACT—throwing their false teeth in the air in victory—congratulated the shadow Attorney-General for his success on using the NCA to block the pilot. If they hadn't been involved, they were certainly more than happy to take credit for it. The Feds became very cautious, issuing denials left right and centre. Late on Friday, the witching hour for press releases, the NCA broke their silence, denying federal consultation, blaming the promoter for not providing documentation, and stating that there was no deadline for the still undetermined documentation.
A more foolish, more impetuous man would blame the promoter for this failure—much like the man I was when I first started on this journey back in the early 2000s. But times change; we mellow. Like the promoter, I'm a dad now, and the promoter needs this festival to happen to make his living. In all likelihood, had he stood his ground, as we'd perhaps naively hoped, the NCA would not have granted him a license for his event. The hypocrisy, and betrayal, of making a small local business owner—the supposed backbone of Liberal politics—fear for their livelihood, because they've tried to support a medical endeavour that they know that their patrons want, is astounding.
While pill testing has always been my own "problem child," the issues highlighted in the last few days are far greater than those of merely my own area of interest and research. The Greek word politikos, meaning "related to the citizen," gives us the word "politics." Politics is supposed to be about serving the needs of the citizen. There is nothing in the derailing of this pilot that does that. Quite the opposite. In years to come, those behind these obstacles will be regarded with derision, if they are even remembered at all.
I've had a lot of commiserations, for which I'm thankful. But this is just a set back. The manner in which it has occurred has galvanised the testers, the ACT Government, and the AFP in a way that should make our opponents worry.
Pill testing is going to happen in the ACT—these village shenanigans have probably made it more likely than ever before. A stone has been overturned to show how conservative politics regards not just drugs policy, but their disdain for allowing expertise to inform any policy. It's ugly, and if those arraigned against us think that it will go unnoticed, or unpunished, they are simpler bears of far less brainpower than we'd previously ever imagined.
Follow David on Twitter