In December 2016, North Carolina's Republican-controlled General Assembly convened a special session. The stated purpose was to pass an emergency relief bill in response to Hurricane Matthew's ravaging of the eastern part of the state and wildfires that destroyed 60,000 acres of land in western Carolina. But after passing the bill and adjourning the special session, the three Republican leaders of the legislature—Speaker Tim Moore, Senate Leader Phil Berger, and Senate President Dan Forest, the state's lieutenant governor—huddled on the Senate floor. Then they convened a long-rumored second special session. The purpose was unclear, but those reading the tea leaves in Raleigh rightly assumed that Republicans would move to strip power from the governor's office and the state supreme court before Democrat Roy Cooper, who had won the 2016 gubernatorial election, took control.
The Democrats were blindsided. "We're as stunned as anybody. I don't know what's going on," Democratic Senate Leader Dan Blue told me that December day, immediately after the second special session was convened. "I asked my colleagues in the Republican caucus as well as the Republican leadership, and none of them felt any necessity to let us know."
Over the course of the following three days, the legislature passed several bills that outgoing Governor Pat McCrory signed into law, including one that required Senate approval of the governor's cabinet nominees and another that combined and overhauled the state boards overseeing ethics and elections to give the legislature an equal number of appointments to the governor. (This January, the North Carolina Supreme Court decided that only Cooper could appoint members to the new board, but other parts of the case are still in litigation.)
The executive branch hasn't been the only institution to face the wrath of the General Assembly. The legislature has passed a number of laws in recent years aimed at limiting the power of the courts, including one (over Cooper's veto) that phased out three seats on the Court of Appeals, preventing Cooper from making any new appointments in the case of a retirement. The legislature and the state Democratic Party are involved in ongoing litigation over a law that canceled judicial primaries. Later this year, lawmakers are expected to take up a controversial judicial redistricting project that could have much of the same effect as its other gerrymandering efforts.
"We have a legislative process that exists mainly as a series of ambushes," Democratic State Senator Jeff Jackson told me. "At this point it's a genuine surprise if we're given time to fully read a piece of legislation." (Emails seeking comment from Representative Tim Moore and Senator Phil Berger, the GOP's leaders in the General Assembly, went unanswered.)
These nakedly partisan maneuvers by North Carolina's Republican party have garnered national attention and been derided by many on the left as a "power grab." But the type of hard-nosed, domineering tactics pioneered in North Carolina have become standard for Republicans all over the country.
Twelve months after that fateful special session, Republicans in the US Senate dropped their 479-page tax bill on Democrats hours before the scheduled vote. This kicked off a frenzy of activity, with some changes made in the margins of the bill text itself as it marched toward becoming law; after the Senate voted to pass it on a narrow party-line vote, the House had to vote on it again due to some confusion over a couple provisions. The process was just as chaotic as the one surrounding the secretively written healthcare bill, but where the Affordable Care Act repeal effort faltered thanks to a couple Republican senators voting no, the tax bill was signed into law by Donald Trump on December 22.
Republicans at the state level are increasingly comfortable consolidating power in unprecedented ways. After the Pennsylvania Supreme Court implemented new Congressional maps on its own rather than wait for the Republican-controlled legislature and Democratic Governor Tom Wolf to come to an agreement, Republican lawmakers filed resolutions to impeach the court's Democratic justices. In Wisconsin, Governor Scott Walker refused to call special elections for two open seats formerly held by Republicans in the legislature until his hand was forced by rulings made by three different Wisconsin judges—just before the legislature was able to reconvene to pass a law preventing the special elections from happening.
But even among those examples, North Carolina stands out for how often the legislature has wielded absolute power in recent years. "If you're looking to make our federal government more divisive and less transparent, it's hard not to look at NC's legislature and be inspired," Jackson said. "It feels like our legislature is running an experiment in how to torch our credibility. We're a 50/50 state that's run by the 10 percent of people who vote in Republican primaries, which means 90 percent [of North Carolinians] aren't being heard."
"The typical Republican's philosophy, be it a state legislator or a congressman, is to get the bill done regardless of methodology," Congressman G.K. Butterfield, a veteran House Democrat who previously served on the North Carolina Supreme Court, told me. "And if it means introducing a bill at 11:59 PM and fast-tracking it the next day, they will do it."
---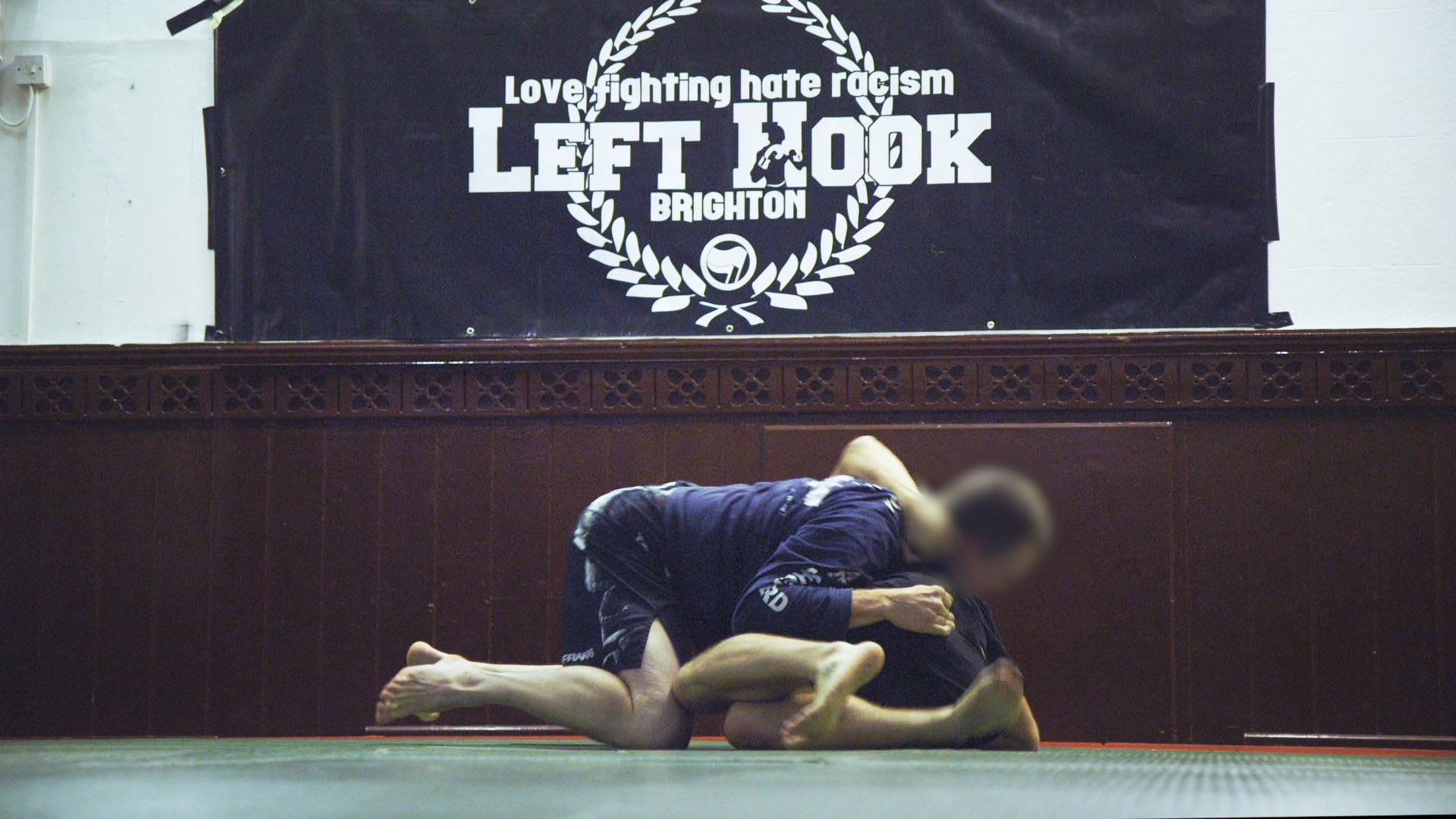 ---
North Carolina has been a one-party state for essentially its entire post-Civil War history, and until relatively recently, that party was the Democrats. After Democrats took control of the legislature in 1898 essentially via coup, they implemented Jim Crow and disenfranchised black voters, which helped them dominate the state for a century. Since 1901, there's been a grand total of 16 years where North Carolina has had a Republican governor.
After the realignment following the Civil Rights Act, however, Republicans slowly but surely started to gain power in North Carolina. The state went for Richard Nixon in 1968, and the segregationist Republican Senator Jesse Helms was elected four years later. From then on, Democrats generally held power at the state level, but North Carolina mostly went red in presidential elections; Barack Obama was the first Democrat to win the state's electoral votes in 32 years. Two years later, the famous Republican wave of 2010 swept Republicans into power in both chambers of the General Assembly for the first time in a century, and two years after that, the state elected as its governor former Charlotte Mayor Pat McCrory.
Republicans led by then House Speaker Thom Tillis and Senate President Pro Tem Phil Berger immediately got to work in cementing these majorities, exacting a hundred-plus years of frustration with Democratic rule. The new Congressional and legislative maps they produced had the effect of packing black voters around the state into districts as possible. Butterfield's First Congressional District, for example, snaked through cities and towns in the northern, central, and eastern parts of the state that had large populations of black voters. Butterfield's district's perimeter, a lawsuit would later note, was longer than 1,300 miles.
Over the past seven years, Republicans have worked not just to make the party's power permanent, but to consolidate authority in the legislature; Legislators passed a law in 2013, after McCrory's election, preventing the state's governor from expanding Medicaid without the consent of the legislature. Even McCrory sometimes clashed with his fellow Republicans in the General Assembly: In 2014, McCrory sued Tillis and Berger over their attempts to appoint a majority of members to a state commission on cleaning up a coal ash spill in the western part of the state.
Republicans in the state capital have also overridden the priorities of progressive cities, most notably in the instance of HB 2, the state's hastily written anti-trans "bathroom bill." After the city of Charlotte passed a non-discrimination ordinance that included protections for transgender people in February 2016, state legislators called a special session the following month. In a whirlwind of a day, a bill asserting that local governments didn't have the right to pass such ordinances—as well as those protecting workers—was passed and signed into law, leading to a year of national outrage and boycotts; emails later showed that McCrory didn't fully understand what he was signing. (The law was repealed the following March.)
A little over a year into the Trump administration, you can draw a straight line from Republican efforts in places like North Carolina to the unified Republican federal government.
On matters of policy, the similarities are obvious predictable. Trump has used trans soldiers as a bogeyman to fire up his base, borrowing a tactic from the North Carolina GOP even though he came out against HB 2 on the campaign trail. The EPA, like North Carolina's Department of Environmental Quality under McCrory, now looks less like an environmental regulator and more like an ally of polluters. And the initial priorities of Trump and the Republican Congress looked a lot like some of the first major victories for Pat McCrory and Thom Tillis's unified Republican government: a huge tax cut for the rich and business and a slashed safety net.
But beyond those traditional right-wing priorities, the North Carolina model of winning and wielding power means adopting an opaque legislative process and limiting the power of Democrats by whatever means necessary—then, if those means are challenged in court, change the laws or threaten the judges.
"I think the writing is on the wall, [the legislature] having been rebuked on their racial gerrymandering efforts," said Allison Riggs, a staff attorney for voting rights at the NC-based Southern Coalition for Social Justice. "So now the position is, 'What do we do to cement some of the gains we've made over the past seven years?' And if you're on your way out, rigging the judiciary is a pretty good way to make sure nothing can get undone."
If they're successful, it could have national ramifications ahead of November's election, which seems poised to see some sort of swing toward the Democrats. As Riggs points out, these efforts in North Carolina—as well as other southern states where Democrats had long held onto state legislature majorities but recently turned fully red—were backed by national groups, particularly the Republican State Leadership Committee. North Carolina was a prime target in the wave election of 2010, as the RSLC spent $1.2 million there to elect Republicans, funneling the money through a local-sounding PAC called Real Jobs NC. It succeeded, as Republicans regained control of both houses of the legislature at the same time for the first time in more than a hundred years.
As the executive director of the progressive watchdog group Institute for Southern Studies noted in 2012, Real Jobs NC "accounted for more than half of all independent spending directed at N.C. legislative races and gave Republicans a 10-to-1 money advantage in support from independent groups." (Disclosure: I used to work for the Institute for Southern Studies.) Once in power, the new North Carolina majority hired Tom Hofeller, a former redistricting director and consultant for the Republican National Committee, to draw the new district maps.
"If you look at the extent to which Republican redistricting efforts were coordinated through DC and the Republican State Leadership Committee, and you look at the way that work was nationally coordinated… North Carolina was at the top of their target list," Riggs said. "That, to me, confirmed that NC is the testing ground for this kind of stuff."
In June 2011, the legislature hired political science professor Thomas Brunell, the author of a book called Redistricting and Representation: Why Competitive Elections Are Bad for America, to defend Hofeller's new maps. In a report for the legislature, Mother Jones reported, Brunell wrote that "there is clear evidence for the presence of statistically significant racially polarized voting," which meant that the only way to maintain the political influence of black voters was to concentrate them them into a few districts.
The courts haven't bought Brunell's logic. As a result of a series of federal court orders over the past few years, the state's Congressional map was redrawn in 2016—the new map is still being challenged in court—and there have been significant changes made to the legislative map by court-appointed expert Nathaniel Persily.
In maybe the clearest example of the North Carolina model trickling up to the federal level, this November Trump picked Brunell to run the United States Census. After months of criticism and charges that he would help manipulate the 2020 Census to help Republicans further benefit from gerrymandering, Brunell withdrew his name from consideration. But that hasn't ended fears that the Census will be politicized—in March, the Trump administration announced it was adding a citizenship question to the Census, a move experts fear could result in many fewer people responding to the survey. Several state attorneys general (including North Carolina's Josh Stein) joined a lawsuit by New York's Eric Schneiderman to take the citizenship question off the Census.
North Carolina's problem with democracy is obvious; figuring out what can be realistically done to stop the cycle is quite a bit harder.
Jackson and Butterfield have a predictable answer: elect Democrats. But if the Democrats do take power—which, considering how gerrymandered the legislature is, would be far from a certainty even in a huge wave election—Jackson says his first priority wouldn't be to mirror the GOP's tactics, but rather to pass an independent redistricting constitutional amendment. Such a move, Democrats argue, would help North Carolina's legislature more closely mirror the state's purple political leanings.
"That's the first bill, a constitutional amendment to implement independent redistricting," Jackson told me. "We can argue over what the second bill needs to be, but that needs to be first."
In response, Republicans have shot back that they supported independent redistricting when they, too, were in the minority, but were never given a vote by the Democrats. When I asked Butterfield if he was a supporter of independent redistricting, he admitted that he wasn't a fan ten years ago. "But having seen the extremes having taken place," he told me, "you cannot trust a political party, as hyper-political as it is today, to fairly draw the lines."
Aside from independent redistricting, another thing could check both Democratic and Republican governments from manipulating the process before anyone has time to notice what new laws have been passed: more transparency.
"In every single case, even with our public records laws, in every one of these bad bills challenged in courts, they're draping themselves in legislative privilege," Riggs said. "It's still backroom dealings. It's this mentality that the public isn't gonna get really worked up about a lack of transparency… the best we can do is that when we litigate cases, fight these discovery battles and every little tooth and nail for ever piece of information."