Getty Images
Kim Jong Un will become the first North Korean leader to set foot south of the demilitarized zone on April 27 when he attends a meeting with South Korean President Moon Jae, officials said Thursday.
The historic sit-down will be held in Freedom House on the southern side of the 38th parallel that divides the peninsula. It will be the first meeting between leaders of the two countries since 2007 and only the third in history.
The timing of the summit was announced by representatives of both countries who met Thursday to iron out the details. The meeting will take place in the Joint Security Area, the only part of the DMZ where soldiers from the North and South stand face-to-face across the border.
Cho Myoung Gyon, Seoul's unification minister, said both sides had committed to the meeting, with denuclearization of the Korean Peninsula high on the agenda.
"Both sides agreed to prepare for [the summit] in a way that would allow sincere and heartfelt discussions [between the leaders]," Cho said. "If there's a need, we decided to continue discussions on the summit agendas through follow-up high-level meetings in April."
The officials will talk again on April 4 at a second preparatory meeting to discuss security, media coverage and protocol.
READ: China and North Korea just sent a very clear message to Donald Trump
The April summit marks the culmination of months of rapprochement between the rival states. The thaw began in January when the North unexpectedly resumed direct communications with the South. The two countries then marched under the same flag at the opening ceremony of the Winter Olympics in February.
Ri Son Gwon, chairman of a North Korean state agency that deals with inter-Korean affairs, said the summit provides "immense expectations and new hope for the entire nation that desires for peace on the Korean Peninsula."
The announcement came a day after confirmation that Kim made a surprise visit to Beijing last week to meet with Chinese President Xi Jinping — a meeting analysts believe boosts North Korea's hand in negotiations with the South and the forthcoming meeting with U.S. President Donald Trump.
Trump welcomed the developments Wednesday after talking with Xi, adding he felt there was "a good chance" that Kim would give up his nuclear weapons — though many experts remain skeptical about this outcome.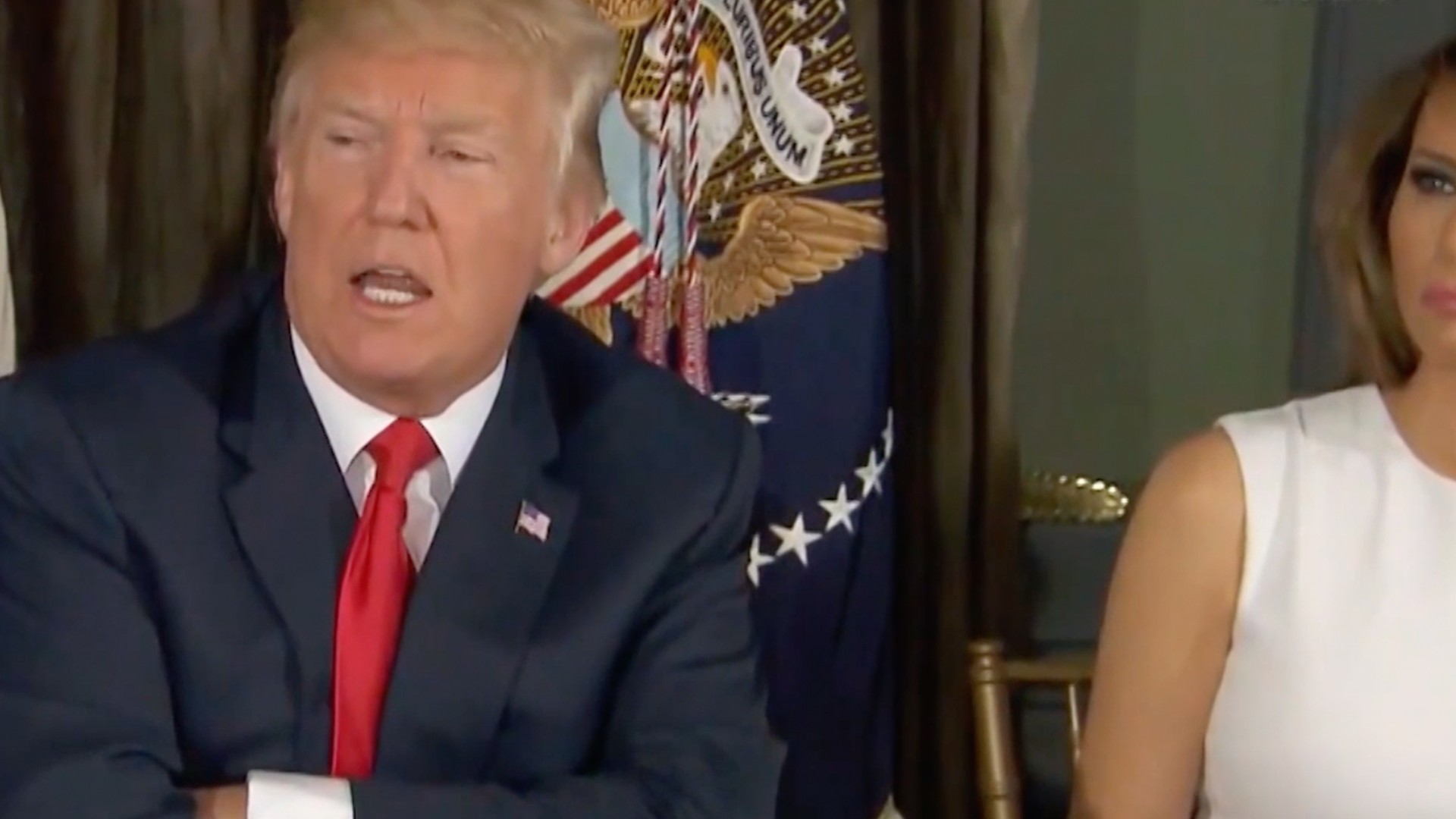 Cover image: This photo taken on February 8, 2018 and released by North Korea's official Korean Central News Agency (KCNA) shows North Korean leader Kim Jong-Un attending a military parade to mark the 70th anniversary of the Korean People's Army at Kim Il Sung square in Pyongyang. (KCNA VIA KNS/AFP/Getty Images)