Thirty-seven U.S. state and territory attorneys general have a lot of questions for Facebook CEO Mark Zuckerberg.
The National Association of Attorneys General sent a scathing letter to Zuckerberg Monday expressing concerns about how 50 million Facebook users' data was shared with election consulting company Cambridge Analytica without their knowledge before the 2016 U.S. election, potentially violating the company's terms of service.
"We are committed to protecting our residents' personal information," the letter, signed by 37 attorneys general, said. "More specifically, we need to understand Facebook's policies and procedures in light of the reported misuse of data by developers."
The attorneys general want to know when Facebook learned that user data had been shared in a possible violation of its terms of service, how Facebook monitored what developers did with data, and what other third-party applications may have conducted similar data dives on the platform.
Read: Facebook may have broken state and federal law in Cambridge Analytica data share
Each state has its own laws that govern privacy and consumer protection. Several attorneys general have launched formal investigations into the Facebook–Cambridge Analytica data share already.
"State attorneys general will probably be looking at this case under state data security and breach notification laws and under state laws that prohibit unfair and deceptive practices by companies," Laura Moy, deputy director of the Georgetown Law Center on Privacy and Technology, told VICE News last week.
Senate Judiciary Committee Chairman Chuck Grassley of Iowa announced Monday that he has invited Zuckerberg to testify in front of the committee on April 10 to determine "what steps companies like Facebook can take to better protect personal information of users and ensure more transparency in the process."
The Federal Trade Commission confirmed Monday that it is investigating Facebook privacy practices. In 2011 the FTC and Facebook agreed to a legally binding consent decree preventing the company from sharing their user data outside of a user's specific privacy without consent. If the FTC finds Facebook violated that agreement, the FTC can penalize Facebook up to $16,000 for each violation of the order.
On Sunday, Facebook took out full page ads in national U.S. and U.K. newspapers to apologize to users. "This was a breach of trust, and I'm sorry we didn't do more at the time," the ad, signed by Zuckerberg, said. "I promise to do better for you."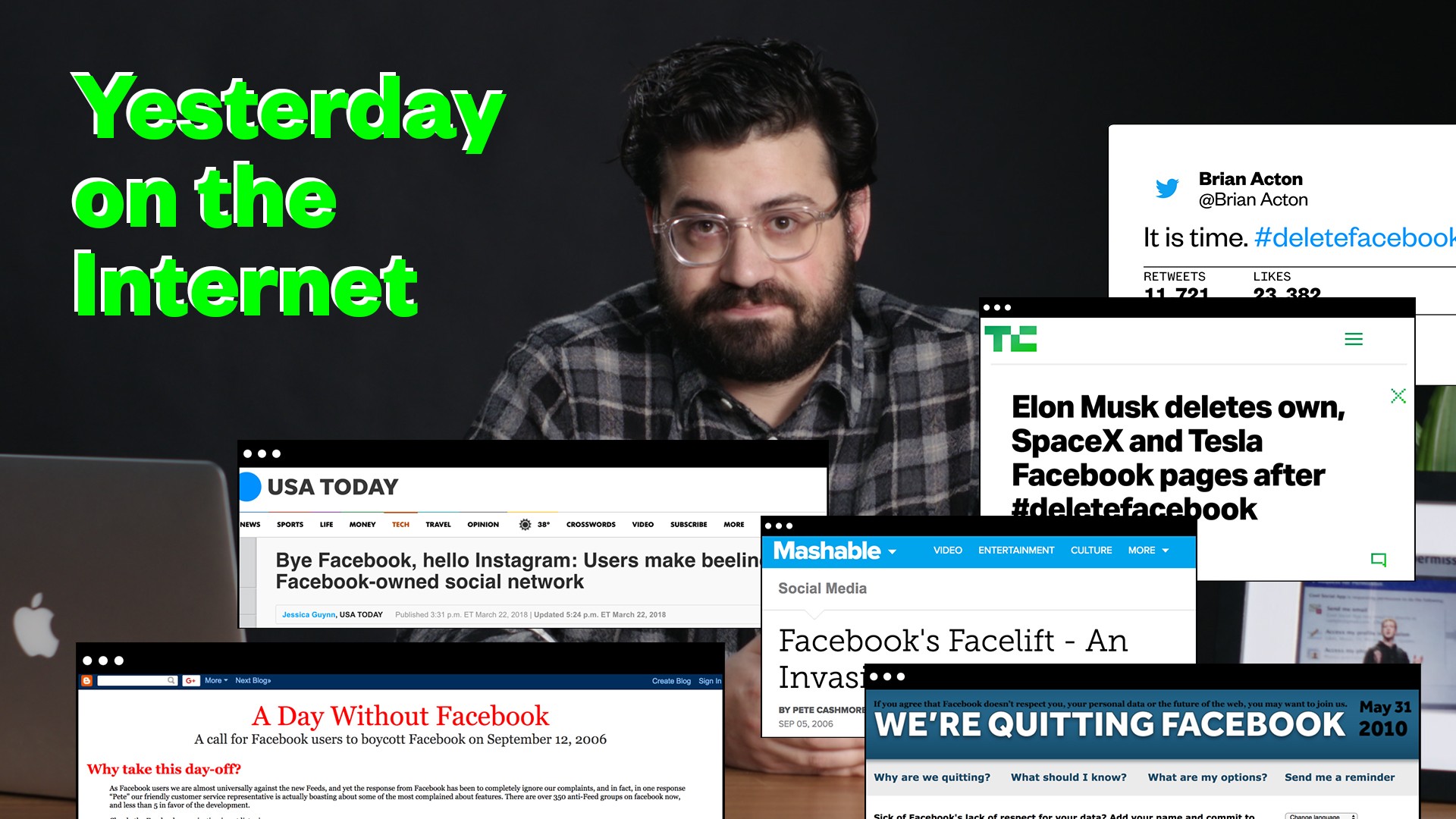 Cover image: Facebook founder and CEO Mark Zuckerberg speaks on stage during the annual Facebook F8 developers conference in San Jose, California, U.S., April 18, 2017. REUTERS/Stephen Lam