The lawsuit launched by a man named on the so-called Shitty Media Men list against its creator has media women feeling even more fearful and frustrated about the potential consequences of speaking out about sexual misconduct.
Stephen Elliott, a writer and founder of the literary site the Rumpus, sued Moira Donegan for $1.5 million in damages last week, alleging that the accusations next to his name in the now-offline list are unsubstantiated, false, and defamatory. He also wants information about the women who might've contributed to the list or circulated it; if they're identified, Elliot said in his complaint that he may also sue them.
For women in the media, working in an industry that's both led the charge in uncovering sexual misconduct and seen some of its most prominent members face misconduct allegations, the lawsuit is another exhausting reminder of the risks of speaking out.
"It's not surprising, but that doesn't mean it doesn't feel like a punch in the gut. It's so clearly an intimidation tactic," said one woman working in the media who donated to Donegan's defense. Like the other women who talked with VICE News, she spoke on the condition of anonymity due to fears of damaging her career. "The point is to sue, and make headlines, and instill fear in women and prevent them from speaking out."
The Shitty Media Men list sprang up last October just days after the New York Times first reported that Harvey Weinstein had paid off women who'd accused him of sexual harassment, in the beginning of what would later be recognized as the #MeToo movement. The list consisted of a Google spreadsheet — shared over emails, texts, and other online channels — where women could anonymously add names and claims of alleged sexual misconduct. The spreadsheet included accusations ranging from rape to sexual harassment to unwanted social media advances, and listed more than 70 people, many of whom had reportedly worked at prominent outlets.
READ: The Accused: The 84 cases that defined the first year of #MeToo.
The document was originally meant to serve as a digital "whisper network" of women quietly cautioning one another about potential aggressors, but a news article about the list led Donegan to shut the original down within hours. The list's impact, however, lingered. After investigations into their conduct, several men named on the list became unemployed. Other versions persisted, and think pieces proliferated. In January, after Donegan, a former New Republic editor, said she learned of an effort to out her, she came forward as the list's creator.
The lawsuit will probably have a "very chilling effect on women," the woman added. "The risk of being sued for speaking out can be something that literally destroys your life."
Another woman who works for a media startup expressed similar concerns: "People want to take a stand, but at the end of the day, if you're gonna be in financial trouble, I could see that stopping a lot of people from moving forward with it."
According to a September Quillette essay Elliot wrote about how the list changed his life, his name was listed next to an entry that read, "Rape accusations, sexual harassment, coercion, unsolicited invitations to his apartment, a dude who snuck into Binders???" (Binders is a Facebook group for women and gender non-conforming writers.) He has denied the allegations.
So far, Donegan has not publicly commented on the lawsuit. But in the January essay she wrote for The Cut, in which she first revealed herself as the list's creator, Donegan said, "The value of the spreadsheet was that it had no enforcement mechanisms: Without legal authority or professional power, it offered an impartial, rather than adversarial, tool to those who used it."
She added, "It was intended specifically not to inflict consequences, not to be a weapon — and yet, once it became public, many people immediately saw it as exactly that."
On Thursday, Donegan tweeted a link to her essay and wrote, "I opened the spreadsheet a year ago today, and I wrote this essay, the hardest thing I've ever written, a few months later. I still stand by it."
Donegan will be represented by Robbie Kaplan, a co-founder of the Time's Up Legal Defense Fund — which was launched after the #MeToo movement exploded across social media and funded in part by several prominent Hollywood stars — and her firm Kaplan, Hecker, and Fink. Elliott is represented by Andrew Miltenberg, who has famously represented men accused of sexual misconduct. In a statement to The Cut, Kaplan said, in part:
"Given the fact that (1) the case against Ms. Donegan is extremely weak both factually and legally; (2) our client is a freelance writer who obviously doesn't have the resources to satisfy any monetary judgment; and (3) the case was filed in New York, a state with perhaps the most protective standard for free speech in the nation, it seems pretty clear to us that the whole point of the lawsuit is to intimidate other women against speaking out in a similar manner in the future."
A crowdfunding campaign has already raised more than $110,000 for Donegan's defense, but Kaplan told the New York Times that Donegan's case is being taken on pro bono.
Read: These state lawmakers were accused of misconduct. Americans voted for them anyway.
Some women who spoke to VICE News said they can understand reservations about the list's methods. One woman said she gets why people worry that anonymity can give people carte blanche to accuse others without consequences. But at the same time, she asked, "What do you want us to do? What options do we have? We're getting harassed. We're getting abused."
Even with the advent of the #MeToo movement, the woman said, young journalists can face career-killing consequences for publicly calling out sexual misconduct. "There's just enough threat to how you can be perceived and how you cannot be believed," she said. "It just turns into such a mess that you're like, 'Yeah, I never should have said anything. My fault, sorry.'"
"I even want to talk anonymously in this story," she said.
Another woman, who works in filmmaking, told VICE News that she's seen several online lists that purport to name abusers emerge in the Shitty Media Men list's wake — but she's largely refrained from contributing. Instead, she tries to warn women in one-on-one settings.
"I am a little conflicted, because I definitely am afraid of being sued for slander," she said. "I think for the safety of my friends and the people who I work with, I want to keep telling these stories. But it has caused me to be more mindful about how and the methods in which we do it."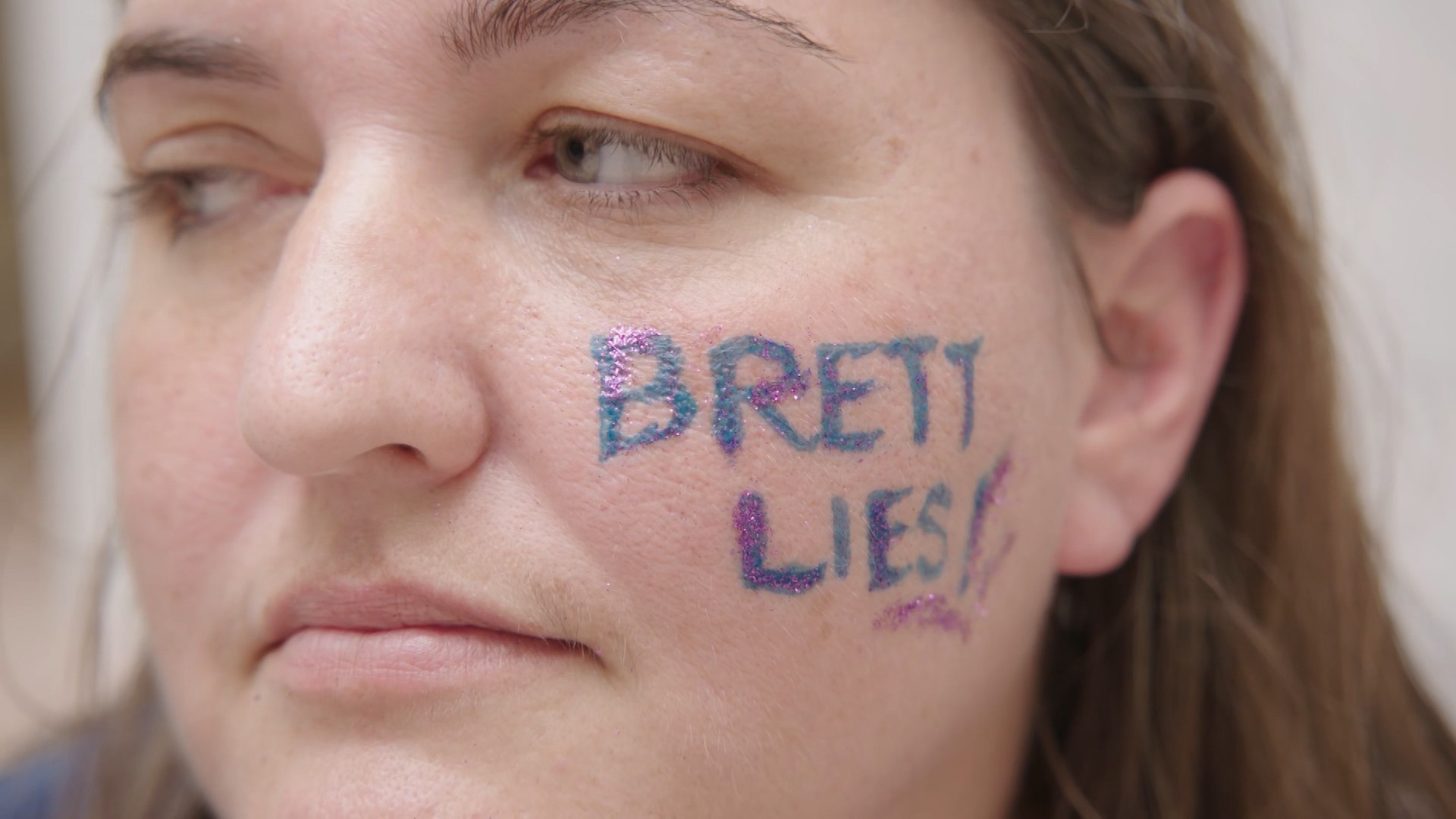 In his complaint, Elliot said he wants to subpoena Google for the information about the people who added to or shared the list, which had more than 70 entries. Google told the Daily Beast that the company would fight any efforts to force it to hand over info about the "Jane Does," as Elliott dubbed the women in his complaint, which was filed in the Eastern District of New York.
Aaron Minc, a lawyer who specializes in internet defamation cases, said it's possible Elliot will be able to secure at least some of that data — as long as Google hasn't already erased it. (Google's public policies on data storage policies indicate that the company may have done so months ago, according to the Daily Beast.)
"What might happen is he'll [Elliot] get some — maybe not all or a limited amount — of additional data, if it's fought hard and right and he makes certain arguments for certain things that he might need," Minc said, adding that that any data would likely be produced subject to protections such as a confidentiality order.
Minc, who said he was approached months earlier by a potential plaintiff (who chose not to move forward) about suing over the list, isn't convinced Donegan can be held responsible. "Unless they can find evidence that showed that she actually conspired with individuals — not just gave them a forum for them to kind of put their own content up on, but actively conspired with them to create and generate the content," he said, "she is not going to be liable." (In his complaint, Elliot claims she did.)
No matter what happens with the lawsuit, the woman who works in the media startup said she's sure that whisper networks will endure in some form or another. "I don't think that women will ever stop protecting each other behind closed doors," she said. Over the past year, the woman realized that many of the behaviors she thought were normal in men are actually unacceptable. "If this lawsuit goes the wrong way — by that, I mean, against women — I don't think it would take away any of the progress I've made personally."
Cover image by: Frank May/picture-alliance/dpa/AP Images.