Harm reduction at work on the front lines of Vancouver's opioid crisis. Photo by Rafal Gerszak
This article originally appeared on VICE Canada
Front line mental health and social housing staff in Vancouver's Downtown Eastside say they're feeling the weight of Canada's opioid crisis, and are now responding to more overdoses in housing than they are at the neighborhood's world-renowned safe injection site.
"It's been chaos and constant putting out fires," said Alex Tegart, front line staffer for social housing at the Portland Hotel, a block and a half west of Insite. "Not only in our building of 90 residents, but on the streets, in the alleys, in Pigeon Park… Actually today we got a call from Pigeon Park."
Portland Hotel Society is perhaps best known as the operator of North America's first legal safe injection site. The harm reduction service made international headlines when it opened its doors on the 100 block of East Hastings Street back in 2003. But the non-profit also runs dozens of housing and shelter projects in the neighborhood, accommodating a total of 1,175 low-income people—many of whom struggle with mental health and addiction issues. Their approach to housing encourages safe use over banning substances.
"Sometimes I'll respond to an overdose and my heart rate barely rises above normal," Suzanne Wetzer, staff at another nearby low-barrier social housing project, told VICE. Armed with the overdose antidote naloxone and oxygen, workers like Wetzer and Tegart are increasingly acting as first responders for a neighborhood seen as an epicenter of the nation-wide crisis. Often just down the hall from the city's hardest-to-house residents, they're tasked with keeping people alive in the minutes before paramedics arrive.
Portland Hotel Society's acting director Andy Bond told VICE overdose interventions in Downtown Eastside housing have reached an "unprecedented" level, not seen during his 18 years with PHS, even during the overdose epidemic of the 1990s that spurred the region's first public health emergency. Their residents, and the street-entrenched homeless that call the neighborhood home, are most vulnerable to the latest fentanyl epidemic.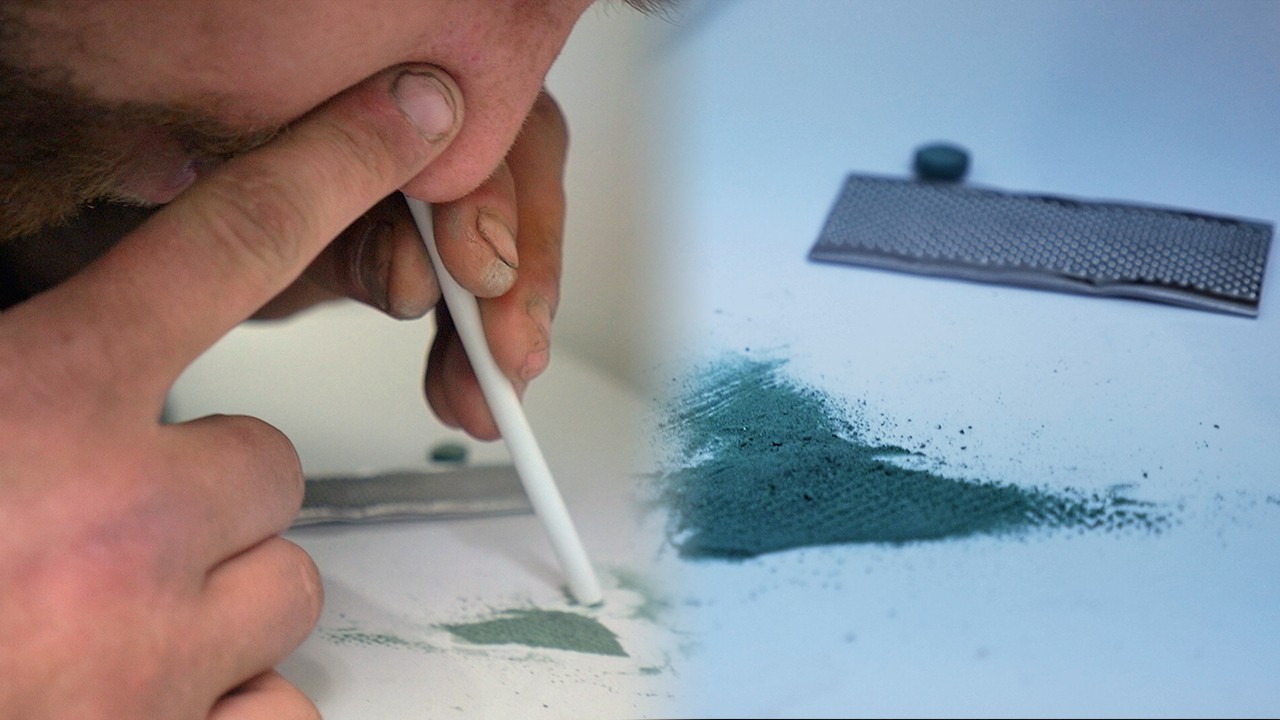 "Within the last 12-month period we're looking at over 1,000 overdoses requiring the use of naloxone," Bond told VICE. That includes spikes when social assistance checks go out. "That number is alarmingly high—on par or greater than the number of overdoses at Insite during the same time period."
Across two of the non-profit's lowest-barrier temporary shelters, between 95 beds, PHS has seen an average of one overdose a night over two months. "Just this past weekend we had four in a 12-hour period," Bond said.
Staff say these in-house and street interventions can be a lot more dangerous than the ones happening in supervised settings. Front line workers told VICE they're maneuvering around clutter and garbage, fire hazards, and sometimes piles of used syringes just to get to overdose victims. They're also forced to guess how long they've been down. "Their face is blue and grey, their mouth is open, it looks like they're dead—and sometimes they might be," said Tegart.
And because fentanyl is 30 to 50 times stronger than heroin, it's taking a lot more effort to revive people when they go down. "It can be really scary, you're used to seeing somebody come back from one or two vials [of naloxone] within about 30 seconds, and now it's taking five minutes and five vials," Wetzer said. Workers are too aware that every minute without oxygen increases the risk of brain damage.
Coupled with British Columbia's latest coroner report on fentanyl-detected deaths, the PHS findings paint a picture of a crisis that ramped up in the spring and has not slowed down since. Over the first eight months of the year, the number of overdose deaths where fentanyl was detected grew by 211 percent, from 97 in 2015 to 302 in 2016. The rising death toll doesn't account for the many more saves Bond's staff are making.
Read More: Why I Report on the Opioid Crisis
With the constant rush of adrenaline, and the loss of long-term residents to overdose, front line workers say they're being pushed to the limit.
"We lose people way too often, and it's always hard to come to terms with the fact you saw them on the street and you had a chat and gave them a big hug, and they were doing really well, and then all of a sudden they're gone," said Michelle Wishart, manager of the PHS-run Drug User Resource Centre, set to close and be replaced by a new operator down the street.
"As jarring and intense as it can be, I think there's something really amazing about it," Wetzer told VICE. "I think fundamentally being able to save a person's life is a beautiful thing that I'm thankful we're able to do."
Follow Sarah Berman on Twitter.