This article appears in the September Issue of VICE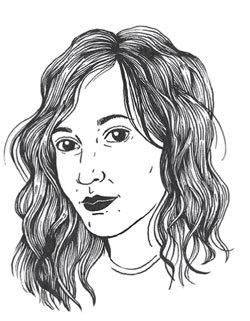 SVETLANA KITTO
Svetlana Kitto is a writer and oral historian based in New York City. Her work has appeared in Salon, the New York Observer, Plenitude, OutHistory, and the book Occupy! She has contributed interviews to projects with the Brooklyn Historical Society and New York's Museum of Arts and Design. Svetlana is also the co-curator of the New York–based nonfiction reading series Adult Contemporary. She was too busy reporting on being gay in Latvia to write a funny bio, so she asked one of her best friends to do it, who said she couldn't. "I don't feel very funny right now," she said. "I'm all sweaty, and I have my period. It's just not a funny situation."
See WHERE PRIDE MEANS PROTEST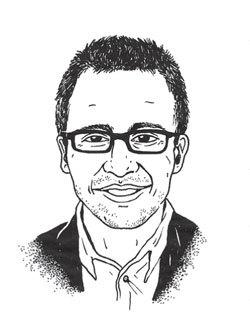 NIKHIL GOYAL
Nikhil Goyal is the author of Schools on Trial: How Freedom and Creativity Can Fix Our Educational Malpractice, forthcoming from Doubleday/Random House in February. He has written for the New York Times, the Nation, and other publications. In 2013, Nikhil was named to the Forbes 30 Under 30 list for millennials changing the world of education. For this month's issue and his first story for the magazine, he visited Palo Alto, California, to report on a student suicide cluster there and how the city is changing its education culture in response to it. Nikhil is 20, lives in New York, and loves Yankees, which we won't hold against him.
See STUDENT TEACHING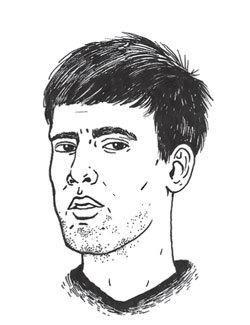 MACIEK POZOGA
Maciek Pozoga grew up in the South of France with a Polish dad and a French mom. When not taking photos, he's an enthusiastic napper and also conducts photography workshops with high school students in the suburbs of Paris. He was recently awarded the Jean-Luc Lagardère bursary for documentary photography for a project called Ceremonies. Maciek's newest work, a selection of which appears in this issue, was shot in Mali over a two-week period in June. Inspired by Maciek's students, many of whom have West African parents, the work explores the story of a Malian emperor named Abubakari II who left West Africa in 1311 to explore the Atlantic Ocean.
See UCHRONIA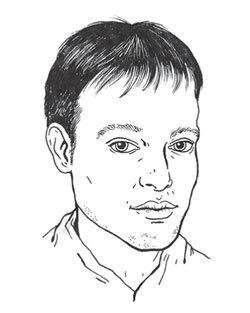 GARTH GREENWELL
Garth Greenwell's debut novel, What Belongs to You, will be published by Farrar, Straus & Giroux in January. His short fiction has appeared in the Paris Review and A Public Space. A native of Louisville, Kentucky, he studied vocal performance at the Interlochen Arts Academy and the Eastman School of Music before earning graduate degrees from Washington University in St. Louis and Harvard University. A recent graduate of the Iowa Writers' Workshop, where he was an arts fellow in fiction, he currently holds the Richard E. Guthrie Memorial Fellowship at the University of Iowa. We could go on, but we already feel bad enough about ourselves.
See BENEATH THE NATIONAL PALACE OF CULTURE
AIDAN FLAX-CLARK
Aidan Flax-Clark procrastinated on this bio by spending four hours meticulously Photoshopping the heads of Jar Jar Binks and Roger Rabbit onto the 48 Hrs. poster. He works at the Aspen Institute and is on the editorial board of Lapham's Quarterly, where he used to be an editor and the host/producer of the LQ podcast. Aidan has also worked in the Bel Air mansion of a millionaire inventor who was trying to design the world's greatest turkey fryer; the Miss Havisham–esque townhouse of a classics professor who had him researching pre-Stonewall gay rights history; and America's oldest cutlery store, which was in downtown Boston, next to a methadone clinic.
See TWO VODKAS AND ONE ICED COFFEE WITH SALMAN RUSHDIE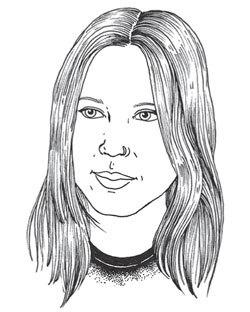 ELIZABETH RENSTROM
Elizabeth Renstrom is VICE's new photo editor, but she's far from new to the game. Despite her young age (25), Elizabeth has been slangin' photos for publications like Time, Marie Claire, Refinery 29, and Wired since graduating from Parsons in 2012. We first featured her pictures in our 2012 photo issue, and she's been a frequent contributor ever since. Her personal work revolves around desire, nostalgia, and junior high school in the 90s. But her photographs also show the dark side of teenage angst. She's extremely easygoing as well, which is refreshing. The other day, she spilled Sriracha all over her bright white pants, and she just shrugged her shoulders and kept on working.
Illustrations by Geffen Refaeli