Corey Blaz
Wouldn't it be great if, rather than ravaging the body with chemotherapy, patients could put in their headphones, queue up some Yeezy, and let the healing power of a sick beat and resonant lyrics eradicate cancerous cells?
That's… not likely. But a recent study of early-stage breast cancer patients seems to indicate that personalized music therapy can help the body heal. The theory is that music reduces mental health symptoms like anxiety in patients with curable cancers, leading to fewer sleep disturbances, a higher quality of life, and an overall speedier recovery process.
Other research has shown that cancer patients who listen to music have a lower level of anxiety and even need fewer painkillers than those who don't, and music therapy may even have a beneficial effect on heart rate, respiratory rate, and blood pressure. That got us wondering, what tracks are people pulling up during their chemotherapy sessions?
Sandra Vargas, 32, Trenton, New Jersey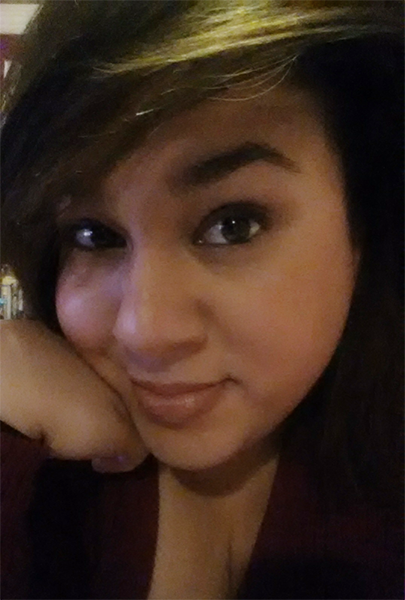 In January of 2008, I got diagnosed with Hodgkin's lymphoma. I was fresh out of college—just a couple of months. Kanye released Graduation later that year, and I absolutely loved that album. I would listen to "Stronger" all the time. Me and my sister would kind of get hyped in the car, because it was the story of my life at the time. The hook was, "That that don't kill me can only make me stronger." I was like, I'm gonna beat this. I'm gonna fight. It's not gonna kill me.
Chemo is torture for your body. They're injecting you with poison to kill something. But the recovery from chemo, for me, was the most important part. For six months, my life was chemo. And then after chemo, I had to go back to my "normal" life. It's like, what is the norm for me now? That's when I started playing more gospel music: Yolanda Adams, Mary Mary, Kirk Franklin, Smokie Norful.
Emily Nyman, 30, Bay Shore, New York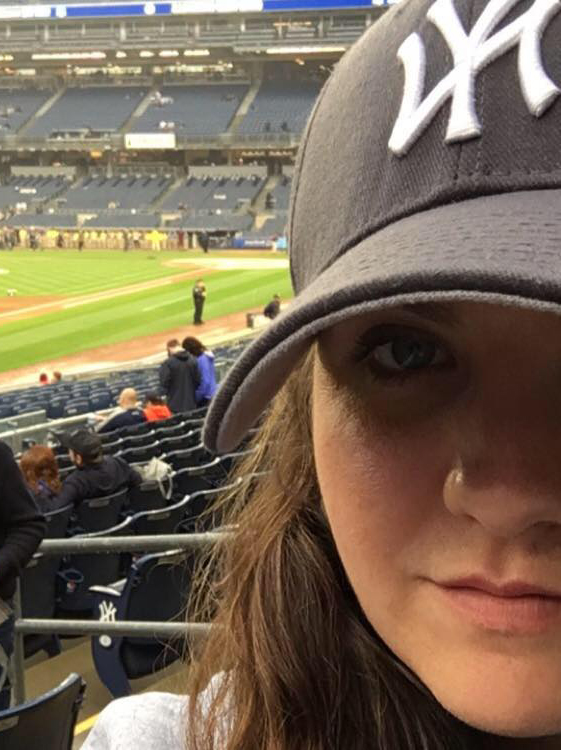 I had kidney cancer, and since renal cell carcinomas don't respond to any radiation treatment, I had to have mine completely excised. I had a month between the discovery and the surgery—which was successful—and in that time and during the three months of recovery, I listened to The Smiths. Every album, but mainly The Queen is Dead and the self-titled album.
I'm not sure what it was about Morrissey and The Smiths, but something about it was comforting. Maybe it was how morose the music was—it felt like I had someone to commiserate with during the times I was feeling sorry for myself. But the same morose feeling turned humorous when I wasn't feeling so down. Their music really has such a great way of being serious when you want it to be and being satirical when you want it to be, and that helped me a lot.
Michael Melia, 32, Somerville, Massachusetts
One thing they don't tell you about chemo is that you don't want to do anything during the worst of it. Like, even reading or watching TV is too much when all you want to be is curled in a ball waiting for the symptoms to pass.
Luckily, one of my favorite activities to do while being curled in a ball is to listen to music, so I did a lot of that. I relied a lot on my old favorites—The Mountain Goats, The Weakerthans, Superchunk, and Ted Leo got a lot of play—although they were coupled with more emotional breakdowns than normal. But I also kept up on newer releases when I was able. The most recent album from Tenement, 2015's Predatory Headlights, was often in rotation, along with Purple from Baroness, which I felt a particularly strong connection to and even wrote about.
Farhana Sanif, 24, Melbourne, Australia
During chemotherapy, I had no energy to listen to music. It made me feel very tired and fatigued throughout the day, and even if I was awake, I had to deal with a series of nausea and vomiting. But before and after chemotherapy was planned, I'd listen to music. I'm musically talented, especially before my partial right hand amputation. I could play the guitar, piano, and drums. I'm limited now, but I still enjoy trying with one-and-a-half hands [Laughs].
My favorite song to listen to throughout my cancer treatment was "Last Hope" by Paramore. The lyrics were so meaningful that I'd tear up whenever I listened to it. I still do, but with happy tears. I like listening to lyrics, the words of the song. It gives you a story to relate to at a time when you need that support the most. Maybe I'm a linguistic person—I do like poetry—or maybe I needed someone to speak the words in my heart that I could not bring myself to say aloud.
Emily Helck, 33, Jersey City, New Jersey
During chemo I immersed myself in pretty sad songs. I listened to particular songs over and over—something I tend to do anyway—but I think I let myself indulge that urge more. One I listened to a lot was "Punching in a Dream" by The Naked and the Famous. There's one line that says, "This is worse than it seems," and even now I can feel myself saying a grim, "Yep!" "No Surprises" by Radiohead is one I sang to myself a lot, like an incantation, and "Where Is My Mind?" was hitting pretty close to home, as I had a lot of cognitive issues during chemo. (I was taking my music extremely literally.) The other theme in my music during chemo were songs with a "Fuck this" kind of sentiment. Icona Pop's "I Love It" was just getting big, and I played it a lot.
In a way, I was finding tiny moments to live inside songs I loved. Like in "East Harlem" by Beirut, there's a line that goes "uptown, downtown, a thousand miles between us," and I would listen to it and think about my hours on the subway going from doctor to doctor. Or Amason's "Went to War" has this line: "Wonder where the nerves are, still numb," which is another one that very literally applied to my situation. I'd had a mastectomy, which left my chest without feeling.