For Allison Ferry, it didn't take long for the "dress code" at the restaurant where she waited tables to catch up with her. Her toenails detached, a bone in her foot painfully misaligned, her hips and shoulders ached.
At many restaurants in Canada, including the Earl's Restaurant in Winnipeg where she worked, two-inch heels were mandatory for female servers. A skirt was good. A shorter skirt was better.
"They use the word 'professional' a lot," she told VICE. "It looks more 'professional' but you know that it's a code for sexual, you look more available."
Often mandatory, always implied, high heels are required of female wait staff at many restaurants despite human rights laws across Canada that make it illegal for employers to have gender-specific dress codes. Under public pressure, Earl's amended its dress code last year.
"The laws are in place across the country. Mandating the wearing of heels is not legal; it's just something that hasn't been enforced," Ferry says.
Earlier this month, the Ontario Human Rights Commission weighed in with a report reminding restaurant operators of that very fact.
In British Columbia, Premier Christy Clark has voiced support for a private members' bill that would explicitly bar employers from setting dress requirements based on gender, meaning to hell with heels.
"This is a human rights issue. I didn't think people could do this in 2017," says B.C. Green Party Leader Andrew Weaver, who introduced the bill last week.
Read More: Breastaurants Are the Worstaurants
In Britain, where the footwear revolt has made it to Parliament, it was a 26-year-old office temp who sparked the revolution.
Two years ago, Nicola Thorp showed up at the accounting firm PwC with flats on her feet. When she refused to don heels at least two inches high, she claimed she was sent home without pay.
She started a similar petition; 150,000 signatures and a popular social media meme later, a Parliamentary committee recommended in January that laws need to be tightened up to discourage such sexist workplace practices.
The committee heard from hundreds of women whose workplaces required everything from skirts above the knee, lipstick, nail polish, hair not showing any visible roots from dyeing, jewellery, and just plain and non-specific "sexy."
"It is clear that the Equality Act 2010 is not yet fully effective in protecting workers from discrimination," says the report.
For wait staff, heels pose particular problems, according to Ferry.
"It affects your whole body because you're carrying these heavy trays, you're bending in weird positions, you have to pick stuff up. Hips, feet, everything," said Ferry, now 31, who worked in the restaurant industry for five years early in her working life.
A few years ago, she worked with former massage therapist-turned-communications professional Amy Tuckett to launch a petition asking the Manitoba government to kick mandatory heels to the curb. They heard… crickets.
Last year, they launched another petition aimed at restaurant chain CEOs. That now has 30,000 signatures.
"There are safety issues that have to be addressed," Tuckett told VICE. Spurred by massage clients with high-heeled horror stories, Tuckett made a documentary called Hell on Heels a few years ago.
"There are a lot of health issues that stem from high heels," she added.
She explained that she was treating clients for bunions, osteoarthritis, and a host of other ailments she blames on faltering footwear.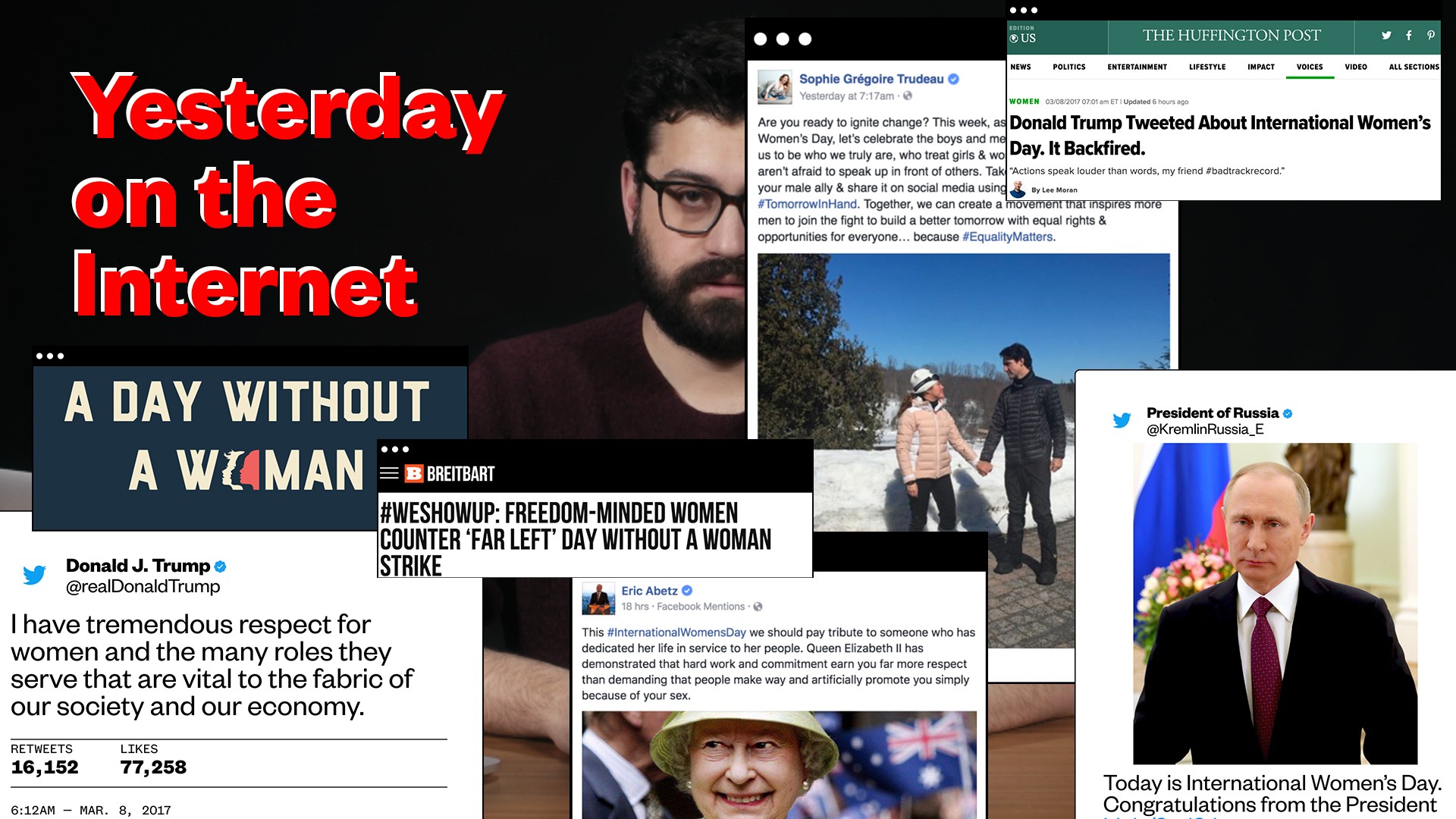 The Ontario Human Rights Commission chose International Women's Day to release its latest report reminding restaurant owners that sex-based dress codes not "legitimately linked to the requirements of the job" are discriminatory.
The report points out that hosts, bartenders, and servers are predominantly female, and more than one-third are young women under the age of 24.
"It's a vulnerable population," Ferry said, who added that dress-code discrimination is an easy fix. "Don't make women wear heels."
Weaver's bill died on the order paper Thursday but the Liberal government promised similar legislation.*
Lead image via Facebook.
*Updated Thursday, March 16, 7:00 PM PT.
Follow Dene Moore on Twitter.