The election of Joe Biden as America's next president has laid bare the ideological differences in Hong Kong's pro-democracy movement.
Many democracy activists in the former British colony have cheered what they saw as President Donald Trump's tough action against Beijing, including the financial sanctions he authorized against Chinese and Hong Kong officials accused of undermining freedoms in the semi-autonomous Chinese territory.
But is this a simple case of "the enemy of my enemy is my friend," or do Hong Kong's democracy campaigners have other things in common with the Trump administration?
Martin Lau is a pastor, a vocal Trump supporter, and a pro-democracy district councillor in the rural Sham Tseng neighborhood of Hong Kong. Like many Hongkongers, Lai was drawn to Trump because of his China policy.
But he also identifies with his domestic politics, praising the president for counteracting what he deems as an American left that has gone too far, citing issues such as marijuana use, transgender access to bathrooms, and affirmative action for minorities in college admissions.
Trump, he said, "corrected political correctness."
Lau won his seat off the back of a populist wave of support in the midst of the anti-government protests in 2019 in one of the city's few democratic elections. But when it comes to popular movements, he thinks there's a right and wrong way to go about it. 
While he unequivocally supported the sometimes violent protests in Hong Kong, he could not bring himself to backing the Black Lives Matter protests that spread across the U.S. last summer.
"Seeing the protests develop into lootings, I think that's too much," the pastor told VICE World News.
In Hong Kong, pro-democracy activists like him supported acts of destruction to get their point across. During the 2019 protests, which demanded greater freedoms and police accountability, it was common to see mainland Chinese banks being smashed up or stores that were perceived to support the government vandalized.
But Lau said this was different. "I think they have a completely different nature. I was at the scene too. Indeed there were some destructions in Hong Kong last year, but there was some sort of inner discipline, a sense of self control."
The apparent contradiction of supporting conservative positions in the U.S. while fighting for democracy in Hong Kong runs through a certain segment of the pro-democracy movement that supports President Trump.
The movement's vocal support for Trump started in 2019, when some Hong Kong protesters held events calling President Trump to "liberate" the city. They waved American flags and wore red shirts with "Make Hong Kong Great Again" printed on them. This support for Trump was cemented with the passing of the Hong Kong Human Rights and Democracy Act and sanctions against mainland and Hong Kong government officials by the U.S. congress. 
These direct actions, ostensibly supporting Hong Kong's protesters, are one of the main reasons some in the movement still support Trump despite his defeat. 
They also help explain why Hong Kong is Trump's second-strongest base in Asia, after only Taiwan, according to a YouGov poll conducted before the November election.
"Quite a number of Hongkongers wish Trump could be elected again," said Joshua Wong, one of the most recognized faces in the pro-democracy movement.
"If we only focus on the foreign policy aspect, we realize and also recognize how the existing administration really put pressure on China," Wong told VICE World News weeks before he was sentenced to 13.5 months in prison for his role in a protest last year. 
"No matter if they're Trump supporters or haters of Trump in Hong Kong, they also realize that activists or politicians who want to reach the global community would always need to make friends with both sides."
This push to garner international pressure on Beijing and the Hong Kong government has led many activists in the city to side with Trump out of what they see as necessity. But some Hong Kong protesters have taken a different view.
"I prefer things like cultural diversity, gender equality or policies that help the underprivileged," said Daniel Lee, a Hong Kong bookstore owner and a supporter of the pro-democracy movement. "Donald Trump is against all these."
And he said that Trump shouldn't be credited for passing the Hong Kong-related bills, which were initiated by lawmakers and received bipartisan support.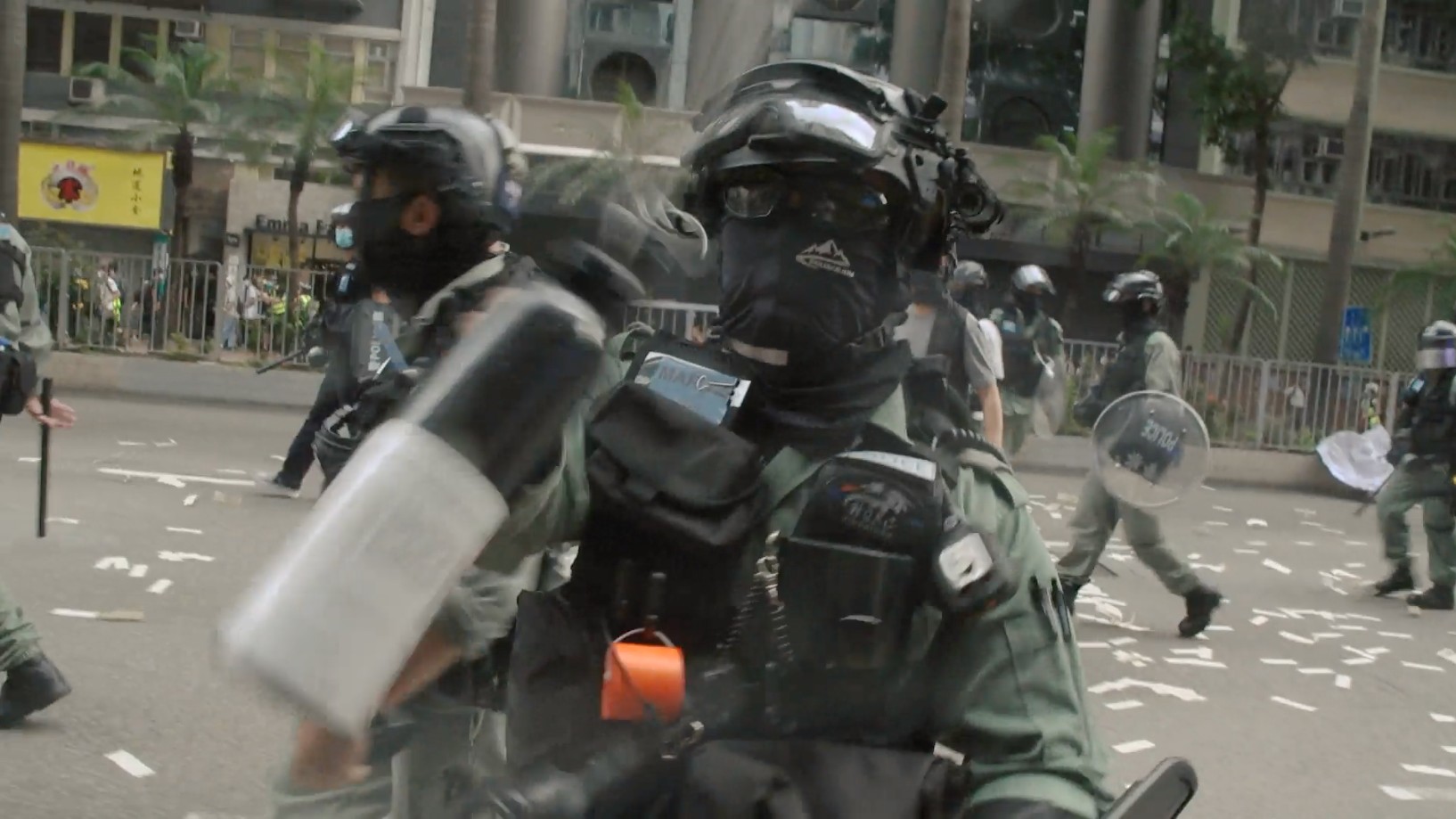 "In my observation, in many instances Democratic and Republic lawmakers took the lead, not Trump," Lee told VICE World News.
Hongkongers like Daniel are now keenly watching for any signals from the Biden administration on China. 
Antony Blinken, President-elect Joe Biden's nominee for secretary of state, previously said that the U.S. must "take a stand against China's crackdown in Hong Kong." 
Daniel, like many other Hongkongers, will be watching closely to see if these words translate into action.
"The support for Trump in Hong Kong and Taiwan came from his hawkish stance on China. If the Democratic Party can continue this, people in Hong Kong will support them."