Joe Biden's administration has temporarily shut down Limetree Bay Refinery for spewing oil droplets and other harmful pollutants onto a majority Black area. Photo by Bonnie Jo Mount/The Washington Post via Getty Images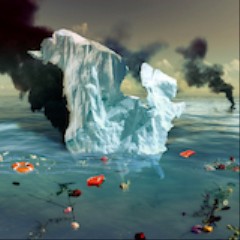 Tipping Point covers environmental justice stories about and, where possible, written by people in the communities experiencing the stark reality of our changing planet.
Beecher Cotton knew something was wrong when he saw larger-than-usual flames shooting out of an oil refinery half a mile from where he lives one day in February. After refinery workers visited his home two weeks later Cotton learned the full extent of the damage. The workers found and cleaned thousands of oil droplets off Cotton's roof and car. They also found oil in the tank-like cistern that captures the rain and provides water for his shower and sheep. The workers allegedly offered him $2,000 if he agreed to sign a form stating he would never sue. Cotton refused.
Cotton is now one of hundreds of U.S. Virgin Islands residents taking part in a class-action lawsuit against Limetree Bay Refinery. Since reopening this February the refinery has on several occasions released too-high levels of oil and other pollutants, according to a U.S. Environmental Protection Agency (EPA) report. This pollution has fallen hardest on an area of St. Croix where nearly 75 percent of residents are Black and more than 25 percent live in poverty. Cotton and the other plaintiffs are seeking monetary damages, the exact amount of which could be decided by the court at a later point, for health impacts that include "nausea, vomiting, stomach aches, itching, irritated eyes, and rash."
They want revenues from the refinery to pay for independent air and medical monitoring that can help determine whether people living nearby are at risk of developing asthma, cancer, and other debilitating illnesses. (A study last year found that people who live  close to U.S. oil refineries have increased odds of cancer). And they want to extend a 60-day shutdown of the refinery that the EPA ordered in mid-May, a decision the agency said was due to the facility's "imminent and substantial endangerment to public health." 
One former EPA administrator for the U.S. Virgin Islands called the situation "a sad example of environmental racism."
 The class-action lawsuit, filed last month, doesn't just name the refinery's local operator, Limetree Bay Ventures. It also lists as defendants Arclight Capital Partners and Freepoint Commodities, U.S. investors that own the refinery; EIG Global Energy Partners, a Washington DC-based investor deeply invested in the refinery; and BP Products North America, the oil and gas producer that is the refinery's main customer. 
All these companies, the lawsuit alleges, stood to profit from a refinery that's undermining the health of a low-income U.S. territory where the vast majority of residents are descended from African slaves.  
"I hate to call it this," Lee Rohn, a St. Croix-based attorney leading the class action, told VICE News, "but it would be like coming into a 'slum area' and saying, 'Well, these people don't have any power so we can do what we want here.'" 
But the people are fighting back, she said, and they might soon have a powerful ally. Pending approval from the Superior Court of the Virgin Islands, Rohn said her law firm will be assisted by Berger Montague, a Pennsylvania-based law firm that in the mid-1990s led a class-action lawsuit against Exxon for spilling 11 million gallons of crude oil from its Valdez tanker into Alaska's Prince William Sound. That lawsuit was eventually settled for more than $500 million.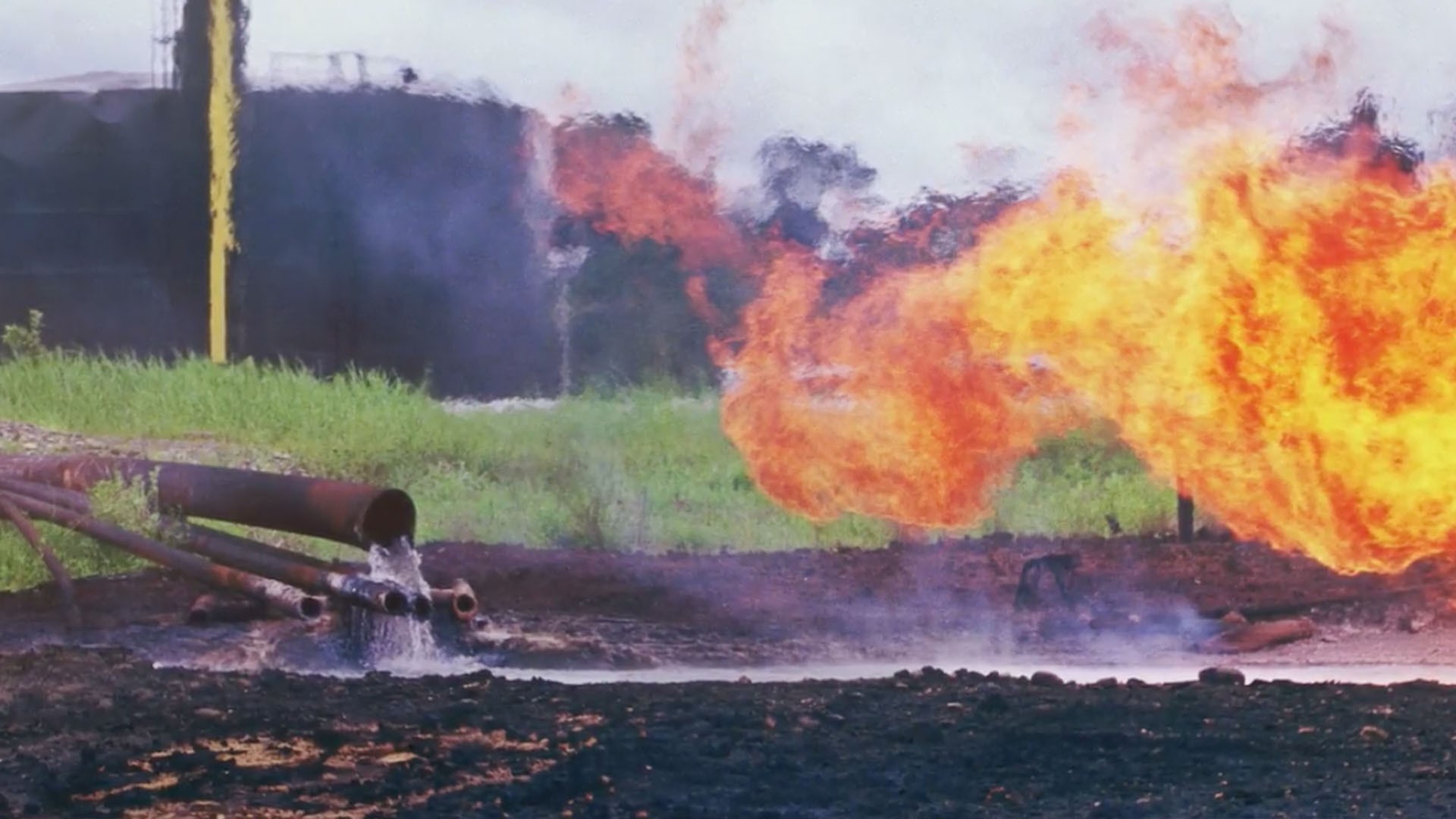 "Needless to say, the refinery will have high-powered attorneys, and it will be great to have equally high-powered attorneys on the people's side," Rohn said. Berger Montague didn't respond to a media request from VICE News asking to confirm its participation. 
When it was constructed in the 1960s, the Hovensa Refinery, as it was then known, was the biggest oil refinery in the world. Though in size it's since been surpassed by refineries in India, Venezuela, South Korea, and other countries, it's still capable of processing more than 650,000 barrels of oil per day. The average capacity for an oil refinery is in the range of 100,000 to 250,000 barrels per day. 
"It's enormous. It dominates the south shore of the island," Jennifer Valiulis, the executive director of St. Croix Environmental Association, told VICE News. "It's pretty close to the (St. Croix) airport so it's one of the first things you see coming in or leaving." 
The refinery has a history of environmental problems. In 2011, investigators discovered some of its pipes were corroded and had leaked over 43 million gallons of oil into St. Croix's only aquifer. Instead of paying $700 million in pollution upgrades as the EPA had ordered, the refinery's then-owner, Hess Corporation, shut it down. 
When the U.S. Virgin Islands sued for $1 billion in 2015 in part to recoup clean-up costs, the Hess subsidiary that owned the refinery filed for bankruptcy and put the facility up for sale.
It was purchased in 2016 by the investment company Arclight, which didn't respond to VICE News' media request, along with the investment company Freepoint. "In accordance with company policy, Freepoint doesn't comment on pending litigation," a spokesperson for Freepoint wrote to VICE News. The following year, Arclight's CEO Daniel Revers travelled as part of a business delegation to China with then-President Donald Trump, where he reportedly tried to entice Chinese investment in the refinery. Revers has personally given over $170,000 to Republican candidates or political groups since 2004, according to Federal Election Commission filings, and $10,000 to Democrats. 
Arclight and Freepoint later lined up a long-term agreement with BP, in which the oil and gas major agreed to sell crude oil to the refinery and also buy gasoline and other refined products produced there. In 2018, the owners were able to take a big step towards restarting the refinery when they closed on a $1.25 billion financing package. Part of that financing came from the private equity firm EIG, which wrote in an email to VICE News that it "declines to comment."
The original plan was for the refinery to open on Jan. 1, 2020. But that was reportedly delayed after restart crews encountered corrosion problems. Then the COVID-19 pandemic hit, resulting in further delays. By October, BP was apparently losing patience, according to a Reuters report, and threatened to terminate its contract unless the refinery was open by December. "We are going to decline comment," a spokesperson for BP wrote in response to a media request from VICE News asking about the Reuters report and the class action lawsuit. Neither BP nor the other defendants have made public statements about the litigation.
The refinery's owners, the class-action complaint alleges, "knew or should have known that the refinery was not in a proper condition to reopen and that the premature start-up would result in discharges and dangers to the community." Instead they pushed forward, it claims, "leaving them with a 55-year old refinery ripe for serious operational problems."
Limetree Bay Refinery officially opened on February 1 of this year. Three days later, the refinery's Coker Drum malfunctioned, according to an incident report from Limetree. "A mixture of oil and water vapor was sent to the containment system, exceeding its capacity and ultimately exiting through the No.8 flare," the report says. This caused the oily mist that rained down on Cotton's home, along with potentially more than 190 other residences, the EPA reports. 
On April 23, there was another flaring incident that caused hydrogen sulfide to be released at 562 times the federal limit, the complaint claims. Three schools were shut down after students and staff reported feeling nauseous, according to another lawsuit. Less than two weeks later, about 100 residents contacted local authorities after the refinery began emitting an odor that was described by some as "burnt eggs" and "rotten," an EPA report notes. Schools were shut down again, the agency said.
"We are conducting maintenance activity at the Coker unit, which has resulted in light hydrocarbon odors," Limetree wrote in a statement after initially denying that anything was wrong. At least nine people checked themselves into emergency rooms, the complaint alleges. 
Then on May 12, the refinery began shooting flames after pressure in the coker drum rose, once again spraying the nearby communities with droplets of oil. An EPA employee at one point wrote to colleagues, "There is oil on my windshield." Two days later, the EPA invoked emergency powers and ordered the refinery to be shut down for at least 60 days, "unless the United States files a civil action." 
Valiulis lives not far from the refinery. She said these past few months have been terrifying. "I was woken up by the fumes that were released, and so were many other people," she said. "It's not just an odor; you can feel it, you feel like you can't breathe, you feel sick." 
Rohn's complaint is the third class-action lawsuit launched since these malfunctions began. 
One of them solely names the refinery's operator Limetree Bay Ventures. The other includes Arclight, Freepoint, and EIG. Only hers has BP on the defendants list too. In the coming weeks and months the Superior Court of the Virgin Islands may decide to consolidate all these complaints into a single legal action. The companies have 30 days to respond. Rohn predicts it could be up to two years until it actually goes to trial, given delays in the court system. 
"What's been going on this island would never be allowed in the United States," she said. "They're treating us like we're a third-world country."

Follow Geoff Dembicki on Twitter.
Have a story for Tipping Point? Email TippingPoint@vice.com