Bloomberg / Getty Images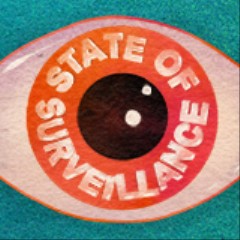 This Series explores surveillance and its intersection with race and civil rights. made possible with support from Columbia University's Ira A. Lipman Center.
Two of the largest meat companies in the U.S. have invested in a smartwatch app that allows managers to track and monitor worker's movements.
According to a report by Investigate Midwest, a non-profit newsroom covering the agri-business industry, JBS and Tyson Foods have backed Mentore, a start-up that claims it uses surveillance data and AI to improve worker productivity and reduce workplace injuries. 
Once paired with a compatible smartwatch, Mentore's application uses sensors to collect data on the force, rotation, speed, and directional movement of a worker's arm as they repeatedly complete the same task. The company's algorithm then analyzes that data to determine if those movements are safe and alerts the individual if they are found to be using too much speed or force. According to the report and Mentore's co-founder, Apoorva Kiran, the watch can also detect dehydration. 
This raw watch data is then converted to real-time metrics that are made visible to supervisors on a dashboard. At the moment, it seems that Mentore plans to combat uncertainty and issues about transparency about the app by allowing workers to access their current and historical "injury risk" scores, but it's unclear whether they can do anything to challenge the real-time metrics on the watch itself. The app can also differentiate between "intense active motion" and "mild active motion." According to Mentore's site, this kind of data can "improve productivity, turnover, and safety at scale in real-time." 
Due to how fast and repetitive the work can be, meat processing plants are some of the most dangerous workplaces in the country, with workers often experiencing repetitive strain injuries to more severe harms like easily preventable amputations and even dismemberment. Magaly Licolli, the executive director of Venceremos, an Arkansas-based non-profit supporting poultry workers in the industry, says that many of their members who have been employed or worked for Tyson Foods are all too familiar with the dangers that come with demands for increased productivity. 
"Anything that is being implemented on the plant, it's for the benefit of the company itself, not for the workers," Licolli says. "Now they're using technology to monitor workers to see how much more they can put on their shoulders."
According to Investigate Midwest, the system has already been installed on about 10,000 devices across five industries in four different countries, including the U.S, Canada, Chile, and Japan. The move mirrors similar controversial tracking practices that many other companies, including Amazon, have tried to implement over the years in a bid to increase worker productivity. 
Mentore, JBS, and Tyson Foods did not respond to a request for comment.
Using technology to monitor or assist workers has long been known to increase levels of stress and injury. These risks are especially high in the meat industry, where labor rights organizers say employees are regularly exposed to dangerous and inhumane conditions. In recent years, the U.S. Department of Labor has repeatedly investigated incidents related to safety concerns in the meat industry. In 2021, one JBS employee died after falling into a vat of chemicals used to process animal hides in a Colorado facility. Earlier this year, one Tyson worker died right before ending his shift, though authorities are still investigating the cause of death. 
"Besides the tracking and the invasion of somebody's privacy, there is this real safety and health issue," Mark Lauritsen, an international vice president of the United Food and Commercial Workers Union (UFCW) and head of the union's meatpacking division, told Motherboard. He says that requiring workers to wear a watch or any other jewelry would be in violation of health and safety policies, opening them up to workplace injury and potentially leading to contamination of the product. 
According to Mentore, 80 percent of the workplaces where the app is active are unionized, though the union disputes that number. Lauritsen told Motherboard these devices have not yet been seen in UFCW plants, and if necessary, they will push back in order to avoid the possibility. 
"We're not going to allow their need to have more money and more productivity endanger people's lives and limbs just so they can make an extra dollar," Lauritsen said. "It's just not gonna happen."
This article is part of State of Surveillance, made possible with the support of a grant from Columbia University's Ira A. Lipman Center for Journalism and Civil and Human Rights in conjunction with Arnold Ventures. The series will explore the development, deployment, and effects of surveillance and its intersection with race and civil rights.