This article appears in The Incarceration Issue, a special edition of VICE Australia
JOHN BIRMINGHAM
John Birmingham is probably best known for his 1994 sharehouse lament He Died with A Falafel in His Hand. In some ways, writing a classic Australian novel about cohabiting with random and unsavory characters may have put him in good stead for this issue, but his realm of expertise doesn't begin and end with the vagaries of sharing a bathroom with strangers. We called on John's perspective on crime, national identity, drugs, and contemporary masculinity to explore the topic of Australia's supermax prisons. As a one-time contributor to Long Bay Prison News, John employed his considerable cross section of knowledge to skewer the subject just right.
_See MAXIMUM FEAR_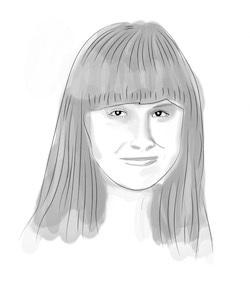 HAYLEY GLEESON
Hayley Gleeson was the founding editor of BirdeeMag and is one of Australia's favourite young feminist voices. For this issue, she investigates the growing number of Indigenous women in Australian prisons, and the incarceration cycle created by Aboriginal disadvantage. When not wrestling with a complex web of poverty, violence, addiction, mental illness, homelessness, racism, and two centuries' worth of trauma, or pushing against our notions of justice and safety, you'll find Hayley (figure of speech, don't actually try and find her) playing the role of a Melbourne intellectual: cycling, reading, and looking after her very awesome cat, Mr George.
See WOMAN ON THE RUN and BREAKING DOWN THE PROBLEM OF BLACK WOMEN IN PRISON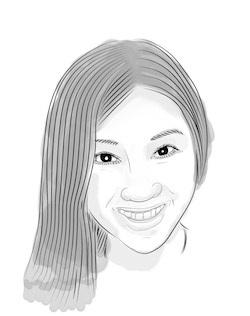 FREDA CHIU
Sydney artist and illustrator Freda Chiu draws from comics, horror, and kids classics to create her unsettling graphite images. Her work has appeared in VICE and TheLifted Brow, and her drawings are frequent features in Sydney group shows. Her most recent exhibition was called "Tiny Terrors," so we got her to turn the fear up to 11 and illustrate our State of the Nation section. When we asked Freda what it was like to work with such a bleak set of statistics she told us this: "It was pretty heavy, even for someone like myself who draws dark and creepy things all the time. A few episodes of Arrested Development definitely helped me get through it!"
_See STATE OF THE NATION_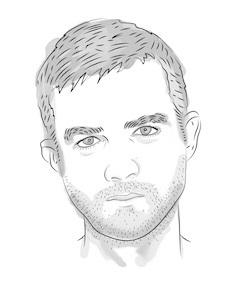 BEN CLEMENT
As head of content for Hard Workers Club, editor of Good Sport magazine, and co-coordinator of the Independent Photography Festival, Ben is unparalleled in his dedication to Melbourne's photo community. With writer Julian Morgans, he undertook an eerie pilgrimage with the brothers of a former prison boss who vanished after the murder of a high profile inmate. The area of his disappearance had been exhaustively searched and the case was cold, but he was drawn into the mystery by seeing how it ran through the family. Emotions were further unsettled by the men's own violent pasts, and a bout of unfortunate car sickness during an unplanned four wheel driving session.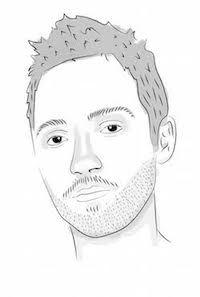 ANDREW KAVANAGH
Andrew Kavanagh directed our three-part series on Indigenous incarceration, Over-Represented, which accompanies this issue online. The jokes about Andy at the VICE office all involve coffee. He's always drinking it, popping out for it, or asking you to get it for him. He has a flat white, hot, in a takeaway cup—whether he's taking away or not. Oh, and he never answers his phone. He didn't pick up to talk about this bio. He loses phones so much he perpetually has a burner, and you always need to text him on two numbers. But he's a chameleon who can talk to anyone, manage any situation, and be resilient to any setback. In other words he's super handy and we love him.
See OVER-REPRESENTED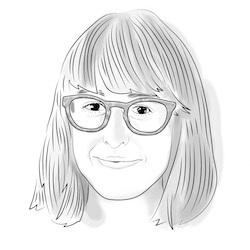 NADIA SACCARDO
Even before she stepped in to serve as Managing Editor on this issue, Nadia has been an unofficial editorial presence at VICE Australia. She's been editor at Smith Journal and The Creators Project, publisher at Right Angle, co-founder at new craft beer magazine Pallet—and project manager of countless endeavors and publications across the country. In short, she's the person you email if you're not sure if you're using an ellipses right. She lead the complex task of exploring a topic that people on all sides were often afraid or unwilling to talk about.
As she put it, "It is just as hard to break into the Australian prison system as it is to break out of it."
Illustrations by Ben Thomson