Illustration by Ella Strickland de Souza "I wasn't expecting to go to prison," says Dionne. "Even the police were really nice when they were arresting me. They said I wouldn't get a custodial sentence because it was my first offense, I'd always had a high-profile job, and there were mitigating circumstances—I was an addict." Last year, researchers from the Ministry of Justice found that for every 100 white women handed custodial sentences at crown courts for drug offenses in 2014, 227 black women were given prison terms. Dionne is part of the latter cohort. In 2013, she was jailed for 12 months after an addiction to crack cocaine spiraled out of control. She stole thousands of pounds from a pool of very vulnerable people—the patients she looked after as the care-home manager of a residence in Birmingham.
"I was in a very high position of trust, and what I did was very wrong," she says, her voice cracking slightly. "But there were reasons. I didn't want to steal money to buy a house, or buy a fancy car. I stole 5k, but I spent a lot more of my personal money—my salary—on crack cocaine. Five thousand was a drop in the ocean to what I probably spent on crack cocaine in 12 months. So I could have stolen a lot more." Dionne pauses for thought, before laughing. "I sometimes wish I'd stolen 20 grand, because it makes no odds after that sentence. Do you know what I mean?"
It wasn't just the police who told Dionne she wouldn't be going to jail. Even her lawyer, she says, was "99.9 percent sure" that she wouldn't get a custodial sentence. But when she went to the magistrates court in January 2013, she quickly realized things might not be so simple, faced—as she was—by three white "very posh Women's Institute–looking" magistrates who immediately sent her to a crown court. "They were obviously hoping to give me more than 12 months," says Dionne. "They saw a black person and weren't willing to hear anything of my good character or that I'd never been in trouble—other than a driving offense."
After serving 13 weeks of her 12-month sentence in prison, Dionne has been left with PTSD, nightmares, and a fear of being trapped in small spaces. Her caseworker at Birmingham women's center Anawim, Gina Graham, says that when they meet she has to leave the door open so Dionne doesn't feel trapped.
The research into ethnic minority experiences of the UK's criminal justice system (CJS) was released as part of the emerging findings of the Lammy Review, a report commissioned by Labour MP David Lammy. This particular nugget, on black women's experiences in the CJS, stood out. However, the review has also turned up some other worrying facts about a prison population in which 10 percent of inmates are black, even though black people make up just 3 percent of the UK population; those facts being that there are 141 black men in prison for drug offenses for every 100 white men, and that for every 100 white men, 112 black men were sentenced to custody overall.
"We can't have a culture of 'them and us' with our justice system," says Lammy over the phone. "People need to respect the law, and part of that is believing that the law will be applied equally. That's why I am preoccupied by issues like whether we have enough black and Asian magistrates, judges, and prison officers, so that when people come into contact with the system they find themselves interacting with a range of people, including some who look like they do. As a country, we're not doing well enough on that yet."
Nathan Dick from the charity Clinks—which supports and campaigns for the voluntary sector working with offenders, and which submitted evidence to the Lammy Review—says a lack of diversity in the judiciary is a recognized problem within the sector. "If you are in a courtroom and the people on the other side of the bench don't represent your community at all, and all look to be from a white, educated, middle to upper class background, it can then lead to a perception that the system is not there for you and that it is potentially against you," he says. "Perception and trust are powerful in and of themselves."
Like Dionne, Mary Rene, a black woman who was prosecuted for harassing her neighbors last year, is one in a long line of black people who have felt let down by the CJS. She describes her treatment on entering the magistrates court. "I was guilty from the minute [the judge] set her eyes on me, from the way she was looking at me," she says.
Penny Heater, one of the senior practitioners at the Brighton Women's Centre, which Mary attends, says she was "painted as a very aggressive woman" by the court. She puts her treatment in the CJS down to a "mixture of misogyny and racism"—the so-called angry black woman trope—an ongoing issue that burdens dark-skinned women. With no prior convictions and adamant of her innocence, the ordeal has left Mary hardened and resolute that the CJS failed her. While in custody, she claims that she was treated "like shit" by police officers, having been left in a cell for hours after her arrest. "I had to keep begging for tea and water," she says. "I could hear them asking people if they wanted to eat."
The treatment of black women in custody was thrown into sharp relief by another case last year. Sarah Reed's name has appeared in block capitals on Black Lives Matter protest signs since her death in January of 2016, but Reed first hit headlines after she was the victim of police brutality in 2012. Falsely accused of shoplifting in Uniqlo on Regents Street, she was taken into the back of the store and brutally assaulted by Metropolitan Police officer James Kiddie. The attack was caught on CCTV and shows Kiddie grabbing Reed by the hair, throwing her on the ground, dragging her across the floor, and punching her repeatedly in the head. Kiddie claimed that this was because she had bitten him and said she had AIDS, but he was deemed "dishonest" and "scheming" after he tried to convince a witness to lie for him, and was struck from the force.
"The beginning—or the catalyst—for her mental health problems happened when her baby died in 2003 and she was handed the corpse in a sheet to take to the undertakers by the hospital," says Donna McKoy, chairperson of the Sarah Reed Campaign for Justice, who is in close contact with Reed's family. "Before she died, she was attacked by another patient in Maudsley mental health hospital in an [alleged] attempted sexual assault. She attempted to defend herself, and the police were called, but instead of arresting her attacker, they arrested her. She missed a court date and so was remanded into custody to await the case regarding this assault in the hospital, was denied her medication—we know she sent several messages to her mother saying 'please get me out of here, they're not giving me my medication'—and then, on the 11th of January, her parents received a phone call saying that she'd been found unresponsive in her cell at Holloway prison. The initial claim was that she strangled herself with a sheet, lying down, which is physically unlikely."
Mary's experience of custody is incomparable to that of Reed's, but she too highlights the impact of mistreatment of black women in custody, describing a new fear and contempt of the CJS. When asked how the experience of custody impacted her, she says, "Can't you tell in my voice? What do I sound like? This has changed me."
Related: Watch 'Young Reoffenders,' our film about young men trapped in a cycle of imprisonment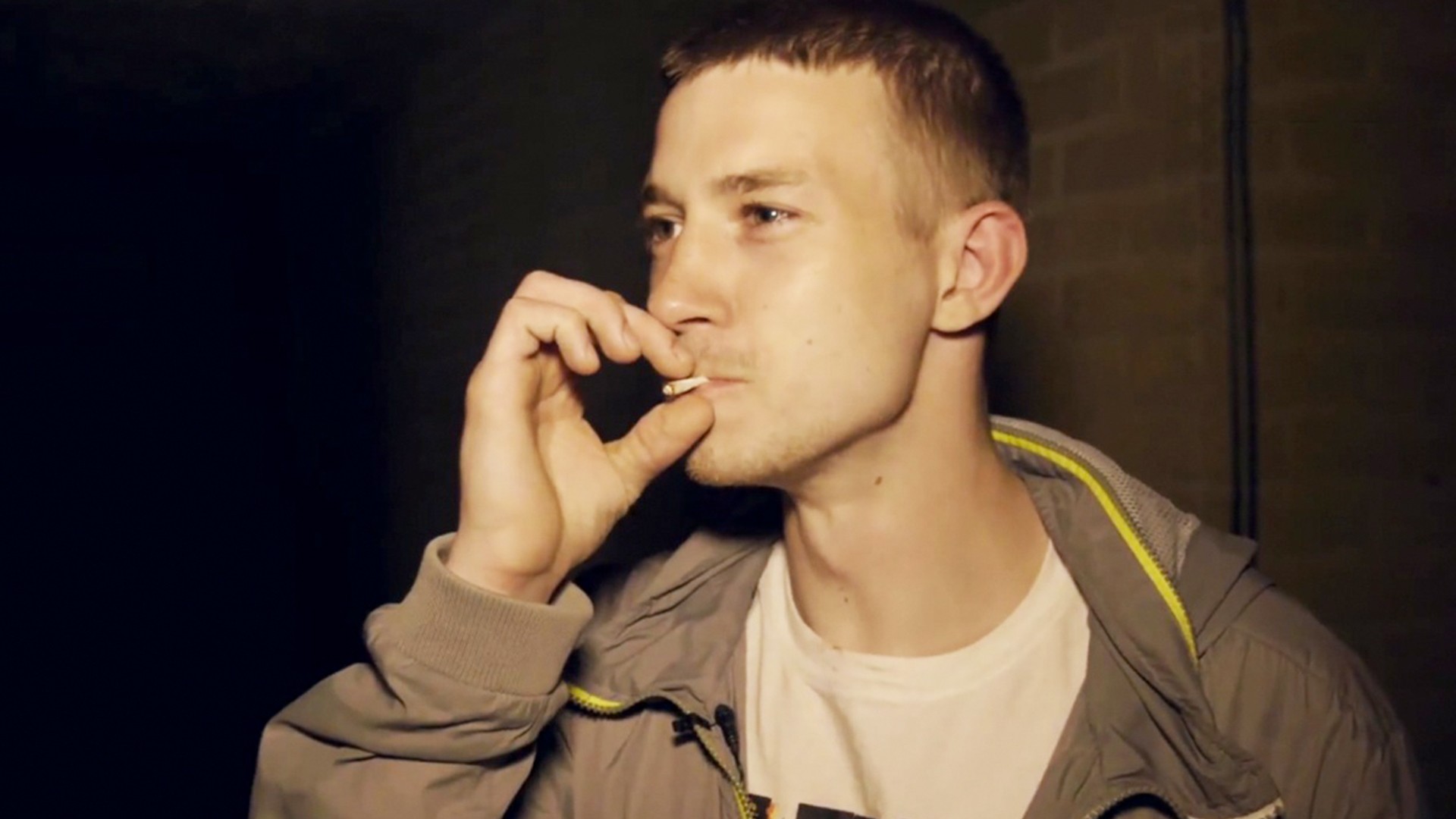 What's particularly interesting about the review is the fact it has been publicly supported by the highest legions of the incumbent Conservative government—not necessarily natural allies to the fight against racial injustice in the UK (just think back to Zac Goldsmith's disastrous racially-fueled mayoral campaign). It was commissioned by David Cameron last January, and shortly after her election in July, Prime Minister Theresa May spoke about her vision to make "Britain a country that works not for a privileged few, but for every one of us." She highlighted that this means fighting against "burning injustices" and that "if you're black, you're treated more harshly by the criminal justice system than if you're white."
A cynic might suggest that it's a ruse, part of the Conservatives' new effort to paint themselves as a party for "working people"—and to build on the steadily increasing numbers of BAME voters they've been picking up. While Lammy himself does seem to believe the review has come out of a "political consensus," sitting in his London Assembly office, Shaun Bailey, a British Afro-Caribbean Conservative politician, cannot contain his pride for the Conservative Party, grinning as he talks about how wonderful it is that the party pushed for this review. "It's had an effect on members of the black community and their orientation to the Conservative Party," he declares.
Serving as the prime minister's special advisor on youth and crime from 2010 to 2013, Bailey has an acute awareness of racial bias in the courts. Recalling this time, Bailey half-laughs and half-winces. "I'm special advisor to the prime minister, but I have friends who are going to jail in the morning. My white counterpart, the closest he's been to jail is Crimewatch on the telly," he says. "It's the paradox of being black." For Bailey, color surpasses class, in terms of bias in the criminal justice system. During his work with young people, he says that he's "been to court with a lot of black kids, and they got convicted because they didn't express themselves properly. As a big problem in court, it is color by a long way."
Though he batted away the suggestion that the review was politically motivated, Bailey is adamant that while it is the government's job to improve diversity in the judiciary system, it also falls on the shoulders of black people to "step up."
"For me personally, we need to take more control of our own children and with the public, and we need to join the institutions that make up the judiciary," he says. Asked about why black women in particular are disproportionately sentenced for drug offenses compared to white women, Bailey says it is due to poverty. "It forces you into crime, in many senses," he says. However, as a second generation Afro-Caribbean British man, he has candid moments, breaking through his often blunt, pragmatic outlook. "There is a penalty for being a black man if you go anywhere near the judiciary, and the need to eradicate that is correct. That is what it means to be British," he says.
While Bailey remains resolute that "our political system is the best in the world," when asked whether he, as a black politician, trusts the criminal justice system, his voice breaks off and the flow of the interview begins to stall.
Not only are black women more likely to go to prison for drug offenses, they are also more likely to struggle to find support after their conviction. According to the Prison Reform Trust, black, Asian, and minority ethnic (BAME) women face similar barriers in accessing services to help with resettlement and rehabilitation on release from prison as other women, but they are further disadvantaged by racial discrimination, stigma, isolation, cultural differences, and, for some, language barriers.
Jennifer Blake, a charity worker and former gang member, thinks it's important that we stop viewing black women as the masterminds behind criminal activity. She is in her final year of studying criminology, and, having been in prison on drug-related charges, says the treatment of black women in the CJS is her area of expertise. "I was highly involved in gangs, drugs, importing and exporting—all kinds of stuff—from a very young age, up until 2004," she says. As a victim of rape, kidnap, and domestic violence, she says that her argument is that the majority of females who are in prison are in there as victims, not as perpetrators. "They're sexually exploited. OK, they've committed a crime, but is prison the right form of punishment for them?"
On the issue of black women being more likely to be sentenced for drug offenses in particular, Blake puts it down to living in urban areas.
The general consensus among the many charity workers and women we speak to for this article is that often custodial sentences aren't suitable for women. More than 80 percent of women in prison have been jailed for nonviolent offenses, such as theft and shoplifting, compared to 70 percent of men. There is evidence to suggest that many of the women in the custodial system don't need to be there in the first place, and it seems hugely unfair, for instance, that the family impact of custodial sentencing is so acute for black mothers. More than half of black African and black Caribbean families in the UK are headed by a lone parent, compared to less than a quarter of white families and just over a tenth of Asian families.
There still hasn't been enough research into the experiences of black women in prison, and the Lammy Review should only be one aspect of fixing the problem of racial inequality in the CJS. However, the bleak outlook that the interim findings of the Lammy Review provides are only likely to be compounded when the full report is released in spring of this year.
Follow Charlie Brinkhurst-Cuff on Twitter.
Follow Ella Wilks-Harper on Twitter.
Visit Ella Strickland de Souza's website.