An unidentified male wearing sunglasses and a hat walked into the Opera Gallery in Aspen on Tuesday and slashed a $3 million painting by artist Christopher Wool. Footage taken on the gallery's security cameras shows a bearded man make a beeline for the large painting before pulling out a knife and slashing the canvas two times in a downward motion.
Of the random act of art-violence, Opera Gallery owner Gregory Lahmi tells Creators, "It's a shame. That's it. I'm furious. Whatever you think of any artist, you just don't do that." Lahmi's assistant was at the gallery alone that day, sitting at her desk 20 feet away from the painting when the incident occurred. As she got up and walked towards the painting, the assailant rushed out the door, taking the wood block he used to prop open the door with him.
When asked about what might have motivated the bizarre act of vandalism, which was originally reported by The Aspen Times, Lahmi was at a loss: "I don't know. Maybe it's a crazy guy. Maybe it's a vendetta against the artist himself out of jealously. I really don't know and that's what's disturbed me. We have even more expensive works than this, and Christopher Wool isn't even a controversial artist. He never painted any nudes, he never addressed controversial issues surrounding religion or race." Lahmi, however, did say that he received three "suspicious" phone calls from a blocked number asking about if he had a Wool painting. Lahmi says he and his team are working with the police in their investigation. "I hope they find him and catch him. That's all I can say."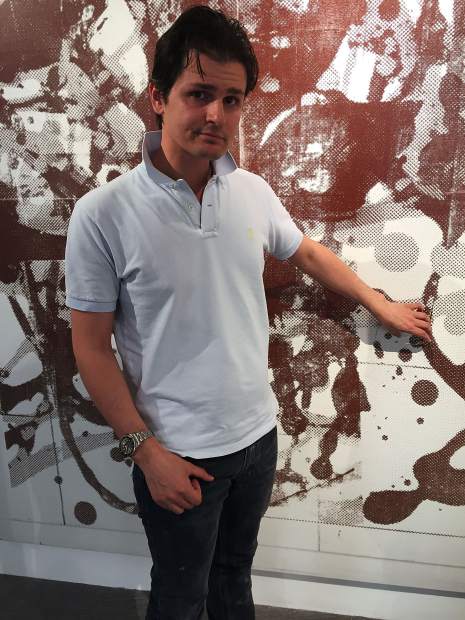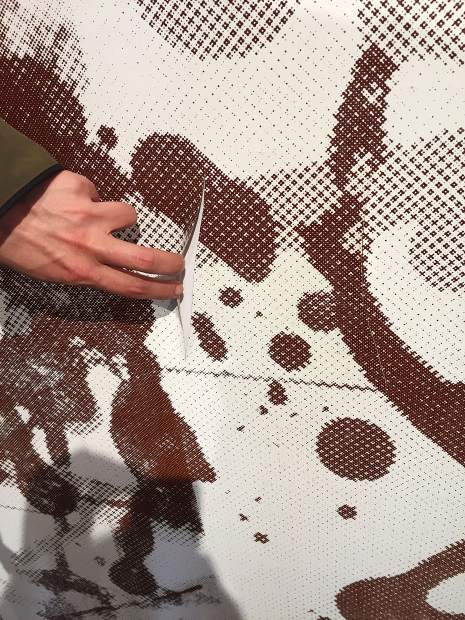 At this time, representatives of Wool at Luhring Augustine Gallery have declined to comment.
Related: