"If there's anyone out there going through depression… I think for them to see that I went through it would help," said Stormzy in his now viral Channel 4 interview. He's not the only high-profile artist who has opened up about their own struggles in recent years, changing the dialogue surrounding mental health in the music industry and chipping away at its stigma in the process.
This is great – for obvious reasons. The more we talk about mental health, the more those who need help will be encouraged to seek it, and the more the music industry specifically will be able to support those who might be struggling. But with the discussion now seemingly stuck on "raising awareness" and "breaking down stigma", how exactly does this openness expand into real, tangible industry change? And besides, what happens if – even now – you don't feel you have anyone to talk to?
I recently came across Music Support, a non-profit organisation and helpline aimed at those in the music industry struggling with their mental health and/or addiction. The helpline is staffed by a small group of volunteers who each have experience in the music industry as well as their own history of mental health and/or addiction issues. Most importantly, it's free to call them and their switchboard is open 24/7 with the aim to match everyone with a volunteer they can talk to within a day. Though the volunteers aren't trained doctors or therapists, they can offer a vital and much-needed resource for those who need to speak to somebody quickly, especially during a time when so many are at risk of falling through the cracks under the current wave of mental health cuts.
I met one of the charity's co-founders, Matt Thomas, at a hotel in west London, where Music Support was involved in a three-day series of talks and workshops. He's been working in the music industry since the early 90s, working at a variety of major labels, before receiving treatment for his own alcohol addiction and mental health, ultimately becoming sober in 2006. He also features in our upcoming short film on skunk and psychosis. We spoke about what help Music Support can offer those in the industry, their hopes for the future and why now was the time to start the charity.
Noisey: Hi Matt. Why did this feel like the time to launch Music Support?
Matt Thomas: I went away for treatment and when I came out the record label I worked for didn't have a clue what to do with me. That's not their fault. There was just no protocol… Through chats with my friends in recovery, it was an ongoing conversation, saying that we should really do something about it for people who haven't been as fortunate as us. We should really start creating a support network. We understand the industry and because we're all in some sort of recovery, we have empathy. We can, in other words, talk to anyone within the industry and not only understand addiction or alcoholism or mental health, understand it within the context of the industry and the added difficulties to that.
How did you go about setting it up?
We built a very simple website. We got a telephone answering service and we shared it on our social media. That was it. It was as simple as that, and before we knew it, we were getting calls.
So what's the process once someone has made that call?
The call is taken by our switchboard. They take the initial details of the caller, and most importantly, ask if it's an emergency and if it is, we take appropriate action there and then. Otherwise we get passed the message immediately and the caller will get a call back, usually within an hour or two. The maximum that we say is 24 hours. Then the caller will be assigned someone from our pool of volunteers who's the most relevant. So, for example, if it's a woman who wants to talk about addiction, then we'll match them up to one of our volunteers who's a woman who's experienced addiction.
What happens then?
If it was a meaningful conversation and the caller felt heard and understood, they may not want to go any further at that stage. It's a very gentle process. It might be suggested that they call back in a week's time or attend a 12-Step meeting. If the volunteer, who'll have been trained to our protocol, determines that more help is needed or is asked for more help, then we can either provide assessments in person or over the telephone to see if we need to signpost this person to a professional, such as a therapist or a psychiatrist for an assessment. At the minute our signposting is to private providers, because we haven't got the funding yet. It's our dream that within a year, we're going to have funding for people who can't afford it.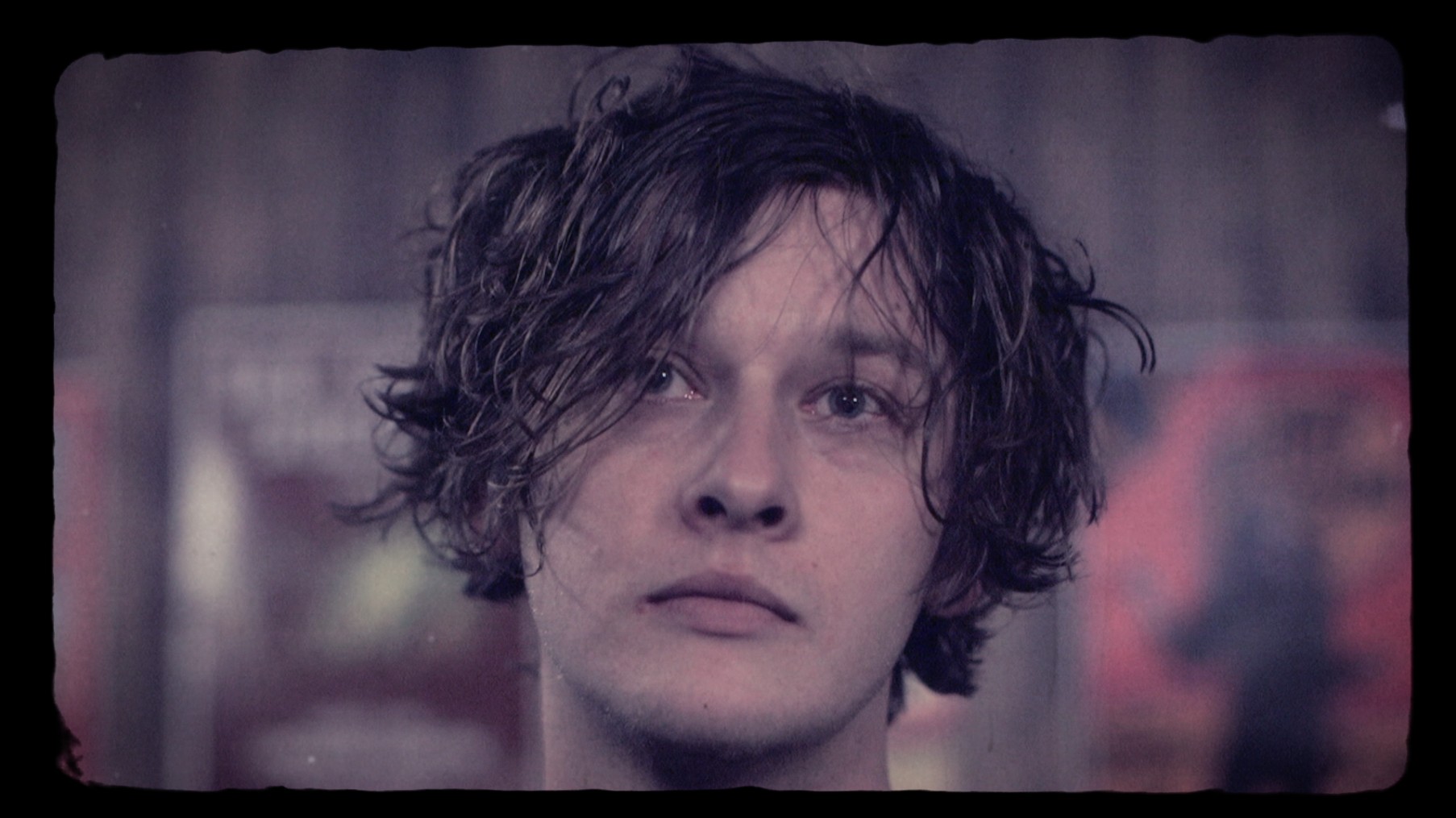 Watch our short film above, on mental health in the music industry, featuring Bill Ryder-Jones of The Coral and Rob Harvey of The Music.
Can you give me some examples of people who have contacted you and received support?
One person phoned who ended up going into residential treatment for addiction. In other cases, we've been able to arrange for someone to see a psychiatrist at very short notice. We've had a couple of instances where somebody's been in crisis and we've arranged for a psychiatrist to go and see them. We've also had people phoning up because they were lonely, because they wanted a chat. We've had age ranges from literally 18 to 80 and we've had people from all genres of music, including classical. It's a real wide spectrum.
We've reached a point where we're talking about mental health more than ever, but what steps do we take to move beyond that and actually change things?
I believe that we're taking them and it's not just us, there's a lot of people out there. There's Help Musicians UK who've got a mental health initiative and we're talking about doing work with them together. We're now working with the MMF [Music Managers Forum] to help them make a mental health handbook. Something amazing we're doing is putting on "safe tents" backstage at festivals across the UK this summer. That'll be a safe area for people to go if they just want a time-out from the hecticness of the festivals. We'll have volunteers, at least one of which will be a therapist. If you're feeling freaked out, or stressed you can come and find us in the safe tent. But I can't say [which festivals] yet.
There's a lot of amazing mental health charities out there, but there's alway a risk that they plug a gap that the government should be filling.
Of course. It's a real shame and a disaster that that area is not being looked after, but the great news is that we're here and we've filled a drop of it in an enormous ocean, and then it turns into two drops and three drops…
So what's your biggest challenge in trying to fill that gap?
To be honest, our biggest challenge is lack of funding. The demand is definitely there. We're meeting the demand as it emerges, but the more people find out about us the busier we get… It's a massive job and we are just a handful of people doing this on a voluntary basis.
Do you think there's anything within the industry we need to do in terms of improving conditions then that might help prevent mental health problems in the first place?
The environment is what it is. It's the attitudes that need to change first, then the environment will start to change, and people need to know that there is help out there. So if they reach out for that help, they can connect with other people who understand their situation. That's what's unique about Music Support. We've come from inside the industry, not outside and because we're a charity people can know that there is no financial motive.
What advice would you give to someone who might be reading this and thinking, 'OK, I might have a mental health issue and I need some help'?
I know that from having been there many, many years myself that picking up the phone is one of the most difficult things you'll ever do, but once you've made that call, it could be the beginning of a new life. It really can be. So if someone is reading this and they're worried or upset or anxious or desperate, pick up the phone and give us a call. We'll be at the other end.
Thanks a lot, Matt.
If you're working in music and struggling with your mental health or substance use, you can call Music Support's 24-hour helpline on 0800 030 6789.
You can follow Rachel on Twitter, find Joel's work on Tumblr and see the rest of our mental health-related content here.