Stills taken from 'Dennis Skinner: The Nature of the Beast'
Dennis Skinner wasn't expecting my call, doesn't know who I am and has never heard of VICE. What if I'm a Tory? What if VICE is a pro-Trump propaganda outfit? If either of these things is true, our conversation is in jeopardy.
In the end, I convince him I'm not going to start bellowing Thatcherite slogans, and for the next hour or so I barely get a word in edgewise as the 85-year old former miner, who has been a Labour MP since 1970 and who was recently given a standing ovation at his party's conference in Brighton, moves from one subject to the next, arguments, lessons and recollections jumping out of him, piling up on and around each other.
Dennis Skinner is often – and perhaps easily – caricatured. He wears green shirts, red ties, red raincoats and tweed jackets. He speaks in a broad Derbyshire accent and was described by Tony Blair as being "a genius of a particular type of left-wing rally speech", a tribute Dennis describes as a "backhanded compliment".
Every year, during the Queen's Speech ceremony, Skinner punctures the pomp and circumstance of the opening of Parliament with a joke aimed at Black Rod. Compilations of these jokes are all over YouTube. Known as the "Beast of Bolsover" (where he's MP), Skinner has called David Cameron "Dodgy Dave" and referred to the "lines of coke growing in front of boy George" Osborne.
The most recent of Skinner's viral moments was a clip of him "schooling" a journalist at the Labour conference this year in Brighton. The journalist asks if Labour is failing to learn the lessons of the past. The MP tries to turn it around by asking what the journalist thinks of the NHS, council housing and zero hours contracts, and the journalist tries to be the archetypal detached, objective journalist: "I'm just here to ask questions."
This sets Skinner off on a rant which ends: "You people connected to the television media think you're above it all. You're not. You're more and more like Trump. You're vain, conceited, you believe that nobody should argue with you… you're fired!"
At no point during our conversation do I feel like I'll get fired. Beyond headline grabbing interventions, Skinner is a lifelong socialist and fighter for working class interests – a career that has been artfully illuminated in a documentary film portrait of him, Dennis Skinner: Nature of the Beast, which is currently being screened around the country. The film threads Skinner's political struggles through his natural habitats: at home in Derbyshire, in the House of Commons and in the parks of London, which he knows like the back of his hand.
As Daniel Draper, the 30-year old, Corbyn-supporting director of the film has put it: "I'm working class myself, and even though I'm from the city and he's from the countryside, I feel he's fighting for my class and continues to do so. He's as relevant now as he ever was."
Over the phone, I tell Skinner that one of his "enduring principles" has been that he won't work with Conservative MPs, and before I've managed to turn that into a question, he's on it, a mixture of exasperation and purpose. "I was elected by people voting Labour! The idea that you come to Parliament and the first thing you do is that you're hand in hand with Tories and Liberals – I can't understand it! I came here and I made my mind up that I wasn't going to collaborate with the people I'd fought against in the election. It wasn't a difficult thing."
He says there is, at best, one Conservative politician he had some time for – John Biffen, a cabinet minister under Margaret Thatcher. "Thatcher sacked him, so he must have had something about him," Skinner notes.
Despite this, the Bolsover MP has recently attracted criticism for voting with the Tories on the EU withdrawal bill. His constituency voted overwhelmingly to leave and he has always opposed integration with the European Union on traditionally left-wing grounds. "Fighting capitalism state-by-state is hard enough," Skinner wrote.
Dennis Skinner was born in 1932 in Clay Cross, a mining village in Derbyshire. The third of nine children, Skinner tells me he had his first debates at the age of five. "I remember arguing with kids on the street who were talking about Santa Claus. I said don't be so daft – Santa Claus doesn't come down our chimney. He's an economic Santa Claus; he goes down chimneys where they've got money."
---
WATCH: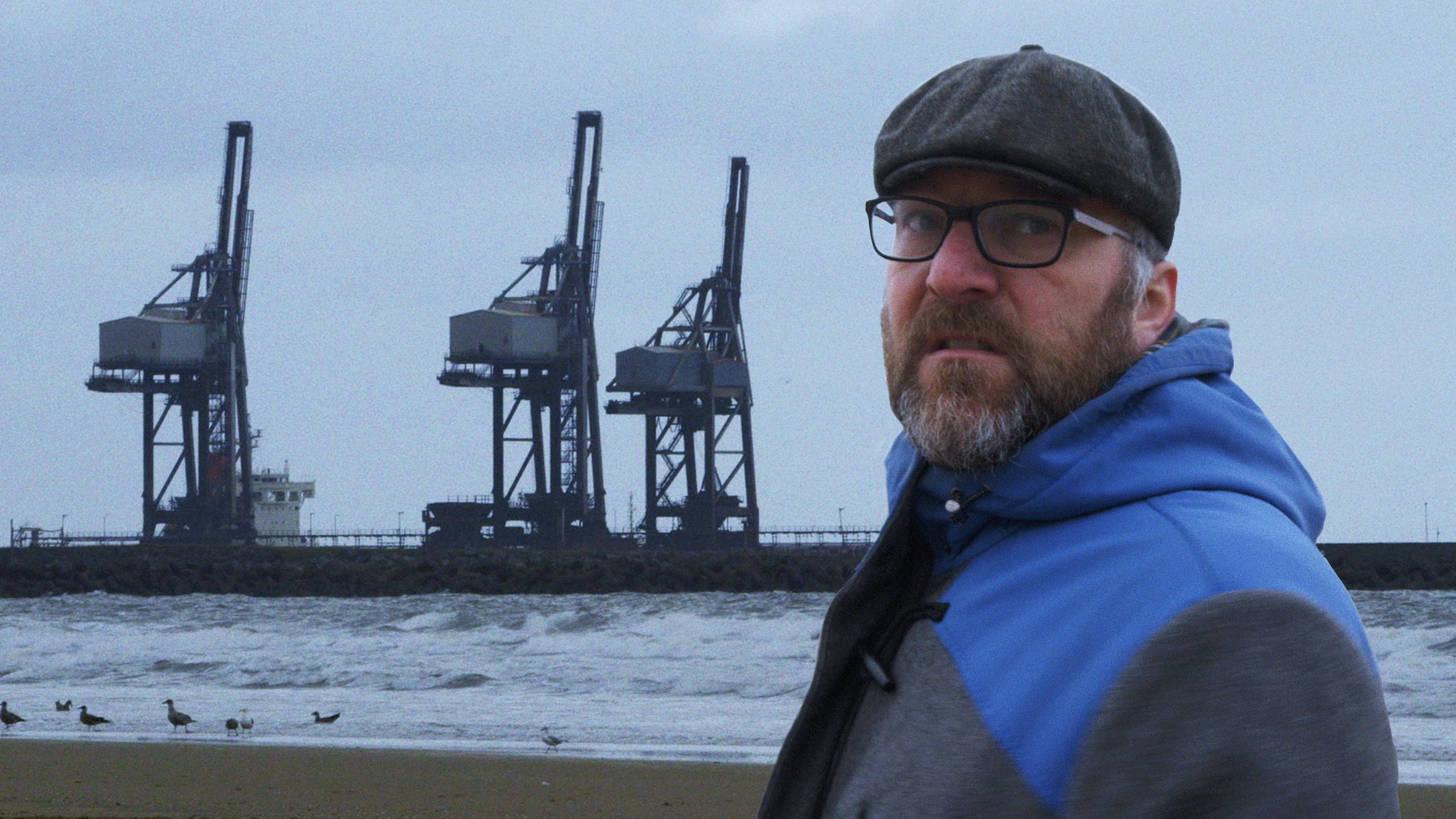 ---
While he won a scholarship to Tupton grammar school at the age of 10, and could have gone on to further study once he'd finished school, he chose to go to work in the mines, a decision that kept him in the heart of his community. "I was shaped by a pit environment and the Second World War," he tells me. "My playground was on the pit tip at Clay Cross and I grew up with that mining background. My father was a miner and my granddad was a miner, and I would say three out of ten on the street where I was born were working in the pits."
Skinner was a miner for 21 years. "To be honest, it was slavery," he says. "Nobody should have any romantic ideas about working underground. It's very, very dangerous. You always knew you were living in danger. You were on your hands and knees half the day."
His mining background also led to his love of nature. In Nature of the Beast, we see him in the Derbyshire woods with his brothers, and in Richmond Park, in West London, with his beloved chestnuts.
"One of the first things I did was go back with a bag full of them and show them to my brothers. Because they didn't suffer from the frost, like the chestnuts we had up in Derbyshire," Skinner says. "When you've been down the pit and you haven't seen the sun for eight hours, a lot of miners would not be in the pubs, as it's usually claimed; a lot of them would be walking the dogs or in the allotments or just outside in the fresh air."
Skinner was a committed opponent of the Conservative party's war on the mines in the 1970s and 1980s. He sees it as a class war that he's still fighting. "We never had any young people taking drugs in a pit village until the pits closed," he tells me.
"The camaraderie down the pit was worth a guinea a box," he says. "And remember that things like that in your life are very important. So when you talk about mining you have to think about it as a whole. A lot of the miners worked at the pit together and also lived together. So when Mrs Thatcher decided to shut the pits, she didn't just shut the pits, she got rid of the camaraderie."
At the time, the Thatcher government claimed it only wanted to close 20 pits. Skinner and Arthur Scargill, the president of the National Union of Mineworkers, believed the figure was closer to 75 mines, and spoke of a "secret hit list" drawn up by the Conservatives. Twenty-five years later, the release of the Cabinet Papers from 1984 proved Skinner and Scargill right.
"We were right and they were lying," Skinner tells me urgently. "You can't say that often enough. It needs saying because a lot of journalists have never appreciated that fact. The cabinet papers proved that the 1984 strike was about Thatcher and her ministers lying in Parliament and outside."
Today, Shirebrook is the site for one of Sports Direct's largest warehouses. Workers there have been found to have been paid less than the minimum wage, the use of zero-hour contracts is common and pledges made by the company's founder, Mike Ashley, to improve working conditions have not been met.
It's such conditions that, for Skinner, mean fighting for socialism. In Ken Loach's revealing film of the 1982 Conservative and Labour party conferences, The Red and the Blue, Skinner is shown railing against those in his party who would try to please everyone by occupying the centre ground. "I know the road ahead, and it's right down that left wing and you mustn't veer at all," he thunders. The crowd loves it.
Given this commitment to left-wing politics, it's perhaps not surprising to hear him acknowledge that "the Labour party's record as a majority government is very slight, really".
Nevertheless, Skinner was one of the first MPs Tony Blair met with when he became prime minister. While the Bolsover man knew that the "right wing" Blair came "from the other side of the party", he has consistently believed that any Labour government is better than any Tory government. "It was limited, but I'm not wet behind the ears," he says.
Jeremy Corbyn is "without a doubt" more Skinner's cup of tea than Blair, and he has called Labour's 2017 manifesto its best since 1945. The former miner notes that he and Corbyn are from different class backgrounds, but that the Islington North MP is "still a very good socialist". Though they have voted together on many issues, Europe has often not been one of them, and Skinner says the media perception of Corbyn as a Eurosceptic is wrong.
Dennis Skinner is fond of saying that "nature and politics are not static". More than anything, the 85-year-old socialist is enthused by the return of the left to the centre of power in the Labour party and about how the public have warmed to Corbyn.
"You cannot but be amazed at the turnout for some of the rallies Jeremy has done," he says. "At the election, I think it was a pity that we didn't do as well in some semi-rural areas as we did in the cities. But in the cities, some of the votes were magnificent. Most people think now, 'If only we had realised Jeremy could win.'"
Dennis Skinner: Nature of the Beast is being screened around the country.