A porn site for women recently hailed as "changing how we view sex" has come under fire from sex workers for allegedly hosting stolen content. It has since taken down its whole video section.
Montreal-based site Bellesa describes itself as a "platform on which women are empowered to celebrate their sexuality." Since its launch in February, it has leaned hard on the language of feminism and sex positivity, tweeting a promise to "[turn] one of the most misogynistic industries in the world on its head." Canadian tech site MTLinTECH reported in May that Bellesa received funding from angel and private investors and that it has received an estimated three to four million page views since launch.
In a Bustle profile, Shnaidman said that she created Bellesa as a result of her disappointment with mainstream porn websites. "There was this sobering moment," she said. "I was hit with one of those 'grow your penis by four inches' ads. It became glaringly obvious that this website was not meant for me. I couldn't help but feel like I was trespassing. I kept thinking: women account for 50 percent of the population. How could this entire demographic be so overlooked?"
But some sex workers have recently taken to Twitter to argue that Bellesa is, in fact, overlooking a key female demographic: the women who actually produce and star in porn.
"I LITERALLY FOUND STOLEN CONTENT OF MINE ON @BellesaCo," adult actress Janice Griffith tweeted on Tuesday. "Hope they're ready for DMCA takedowns forever. Some 'empowerment' - you're thieves."
---
Watch: Running an Erotic Publishing Empire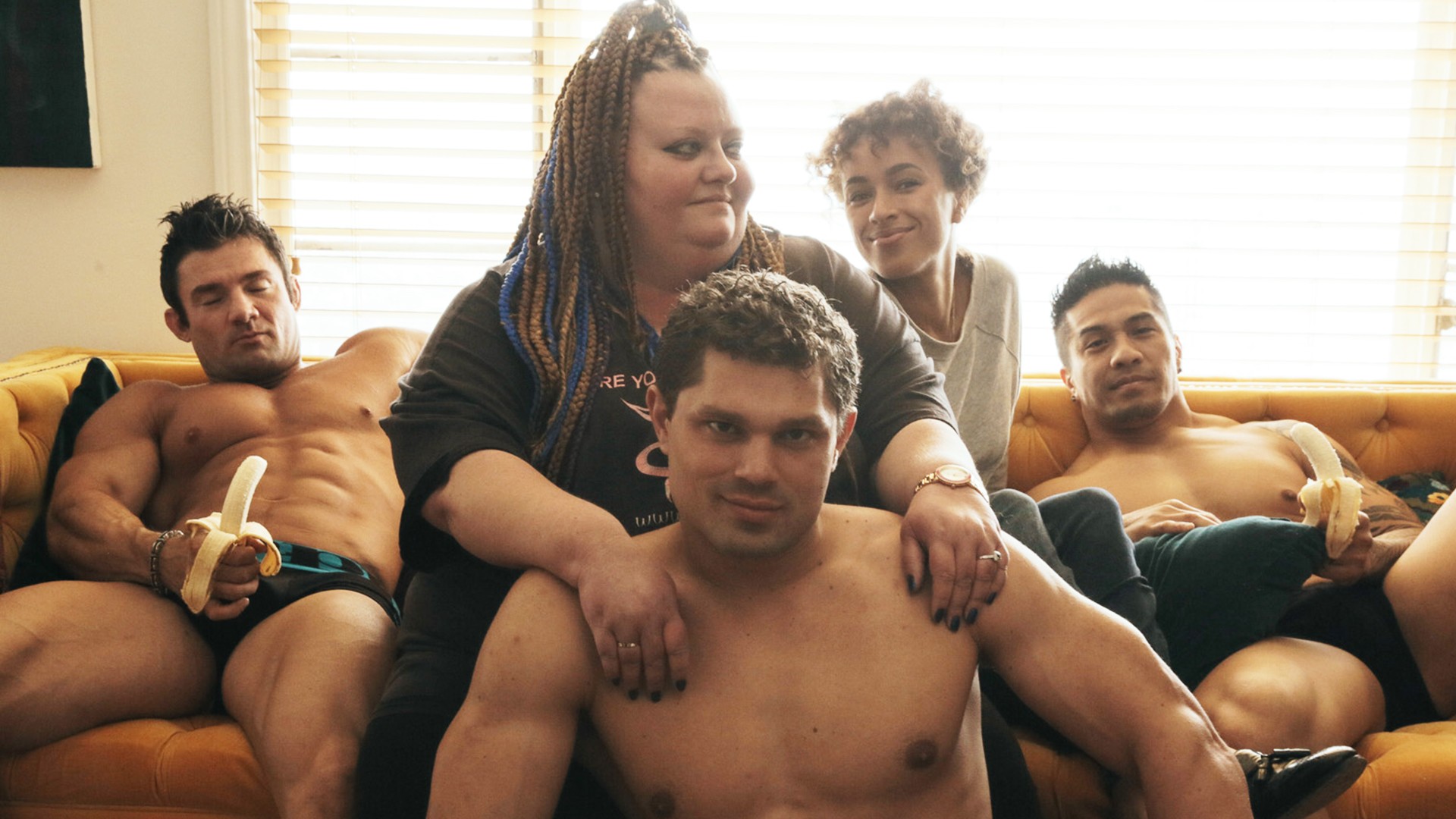 ---
Griffith told Broadly over email that she owns the rights to one of six videos that featured her on Bellesa and claims that the site used the footage of her and Mickey Mod without her consent. The full 16-minute film had already been watched over 37,000 times on Bellesa since it was uploaded in June, though at time of publication, this video had since been removed.
Bellesa members are encouraged to submit pictures, erotic fiction, and sex-related blog posts, but until recently the mainstay of the site appeared to be user-submitted porn videos. "No one knows you better than you, which is why Bellesa's content loop begins and ends with the women who use our website," its video submission page reads. (The page remains online.) "We cannot think of any better hands to entrust the keys to our video queendom than our community of unapologetically bold women."
Read more: How a Fairly Vanilla Sex Scene Became a PornHub Sensation
Adult actress Casey Calvert says that she only found out that her scenes were on Bellesa after seeing a link on Twitter to the Bustle article. "It made me so aggravated, so angry that a site is hiding behind the guise of sex positivity and female empowerment while literally using the identical model of all the other tube sites out there," she says.
Free-to-view tube porn sites like PornHub and RedTube model themselves after YouTube, allowing users to upload video content—even if they don't own the rights to do so. They've been widely accused of being a breeding ground for digital piracy and blamed for killing off the adult industry's profits.
"Porn is inherently expensive to shoot," Calvert explains. "Before tube sites, back when people paid for their porn, the profit generated from a previous shoot could get funneled into the next one, and companies could continue to create awesome content. These days, that profit margin has been destroyed by the tube sites. Companies barely have enough money to shoot new scenes. This means less work for me. We are all struggling."
Until Bellesa took down its video section earlier today, one out of the seven clips on the website featuring Calvert was watermarked with Sweet Sinner, a porn studio owned by Mile High Media. None of the clips were otherwise credited with the name of their director or production company, and they all appeared to be embedded from tube sites such as XHamster and PornHub. Griffith's video was also embedded from SpankBang, another tube site.
A spokesperson for Mile High Media told Broadly: "I can confirm that our content is not in any way authorized for use on their site. In fact, after looking further at the website, Mile High Media's studios (Sweet Sinner, Sweetheart, Erotic X, Dark X, Hard X, etc.) make up a large percent of the pirated content. It is unacceptable to steal our content or any other adult studios."
They added, "I can't comment on what actions we will be taking at this moment, however, we will not be ignoring this issue."
Bellesa has also been criticized by women in porn who work behind the camera. Writer and director Jacky St. James, who has produced films with Mile High Media companies, said that her content is on Bellesa, too. "Unfortunately because I am not credited with any of the videos stolen (as a director of them) it is impossible to search through them to easily find," she told Broadly. "On the first page, I found four. However, I didn't dig deeper than that. Even one stolen film, rebranded to look like they are somehow responsible for the production, is one too many."
It's absolutely faux-feminist.
This morning, in response to the criticism on social media, Bellesa tweeted an apology statement from CEO and founder Michelle Shnaidman committing to "transition the entirety of the video section… to feature exclusively videos that are in direct partnership with studios, and that compensate fairly for their contribution."
"Until such a point," the statement continues, "we are taking down our entire video section."
"What everyone has written on Twitter and sent to our inbox was heard—loud and clear," Shnaidman said. "I am sorry. I am sorry to those who feel like Bellesa disempowered them, disrespected them, or placed our interests above theirs. This is something that we must change if we want Bellesa to be the great platform for women that we know it could be."
Takedown Piracy owner Nate Glass knows tube sites well. As the owner of Takedown Piracy, an anti-piracy service that helps protect copyright holders, he has helped to remove over 1.5 million pirated videos off such websites.
"Bellesa is different [from a tube site] in that they are not actually hosting the content but they are simply curating it," he says. "This is problematic because they, or their users, are exercising some editorial control over what goes on their site and is visible to their visitors. However what they are choosing to use is predominantly pirated content from many of the same producers and performers that they purport to want to support and be champions of."
Glass says that Takedown Piracy has already sent two dozen DMCA takedown notices to Bellesa on behalf of his clients, and is currently advising others in the adult industry who believe that their content was used without their knowledge or consent.
Porn has been dogged by problems associated with online piracy for years. But for many of the women in the industry that Broadly spoke to, one of the most common criticisms was its presentation as a sexually empowering and pro-women website. "It's absolutely faux-feminist and I'll tell you why," St. James told Broadly. "To speak about ethics and then steal content and never once even credit the directors or studios that produced the content—is UNETHICAL."
In a promotional YouTube video for Bellesa, founder and CEO Schnaidman sits at her desk and poses the simple question: "If adult entertainment were made in the vision of a woman from day one, what would that look like?" According to many women Broadly spoke with, the answer is: Not Bellesa.
When asked for comment, a spokesperson for Bellesa pointed to the online statement posted on Twitter.