Photo by Garrett Ellwood/NBAE via Getty Images
Had you walked into any room that Kennedy Meeks occupied during the course of Las Vegas Summer League this week, your eyes would have been drawn to him immediately. At 6'9", he doesn't necessarily stand out in a sea of NBA players and hopefuls, but there is a palpable gravitational pull from his personality. He is often laughing, almost always smiling, and making quick friends of nearly everyone.
"His personality's great, right?" says Jama Mahlalela, co-coach of the Toronto Raptors' Summer League team. "He's kind of that big teddy bear type personality. He's good with everyone, you can tell he's sort of developed those skills."
Ask around the Raptors organization, and Meeks is on everyone's short list of favorite people they've met during years of the pre-draft process. Talk to his current teammates in Vegas, and Meeks is a common, almost unanimous answer as someone players have gotten to know in the chaotic week-plus in which chemistry is either forged quickly or isn't forged at all. Speak to his former North Carolina teammates, and it's clear that Meeks is a connector between people and a link between teams.
It's hard to find someone with an unkind word to say about Meeks, the person, which is a big part of the reason the Raptors have invested in Meeks, the basketball player.
"It's hard to not love his personality," says Raptors assistant general manager Dan Tolzman. "He's gonna come and he's gonna light up a room in terms of his approach. It's hard to not be drawn to guys like that. We talk about it all the time, whether it's assignment players or two-ways or G-League guys—the more that it's easy with them, the less maintenance, and the more they buy in to the situation they're in and being a part of the big extended family, the better it is for everybody."
To be clear, the Raptors are intrigued by Meeks as a basketball player, too.
While he went undrafted after four years at North Carolina, the Raptors moved swiftly to bring him into the fold. The deal hasn't been officially announced, but the Raptors signed Meeks to what's known as an Exhibit 10 contract in late June. It's a deal the Raptors can convert to an NBA contract or one of the league's new two-way contracts but in all likelihood will see Meeks come to training camp with the team then become a G-League affiliate player, earning a $50,000 bonus as a supplement to his G-League salary if he sticks around a certain amount of time.
"I think the Toronto Raptors staff believed in me from the jump. I know the business. They only had one pick, and I honestly think if they had a second one, then they would have picked me," Meeks says. "That's not the way it goes sometimes. Everything isn't a fairytale. I'm the type of person that's always optimistic and likes to think ahead and always believes in myself, so that's the main thing I focus on each and every time."
And so he has faith he'll eventually fight his way onto the roster. For now, he's a part of their Vegas team, scoring 27 points on 22 shots with 13 rebounds in 37 minutes. It's a solid start to his professional career, making an immediate short-burst impact as the team's played to a 3-1 mark.
---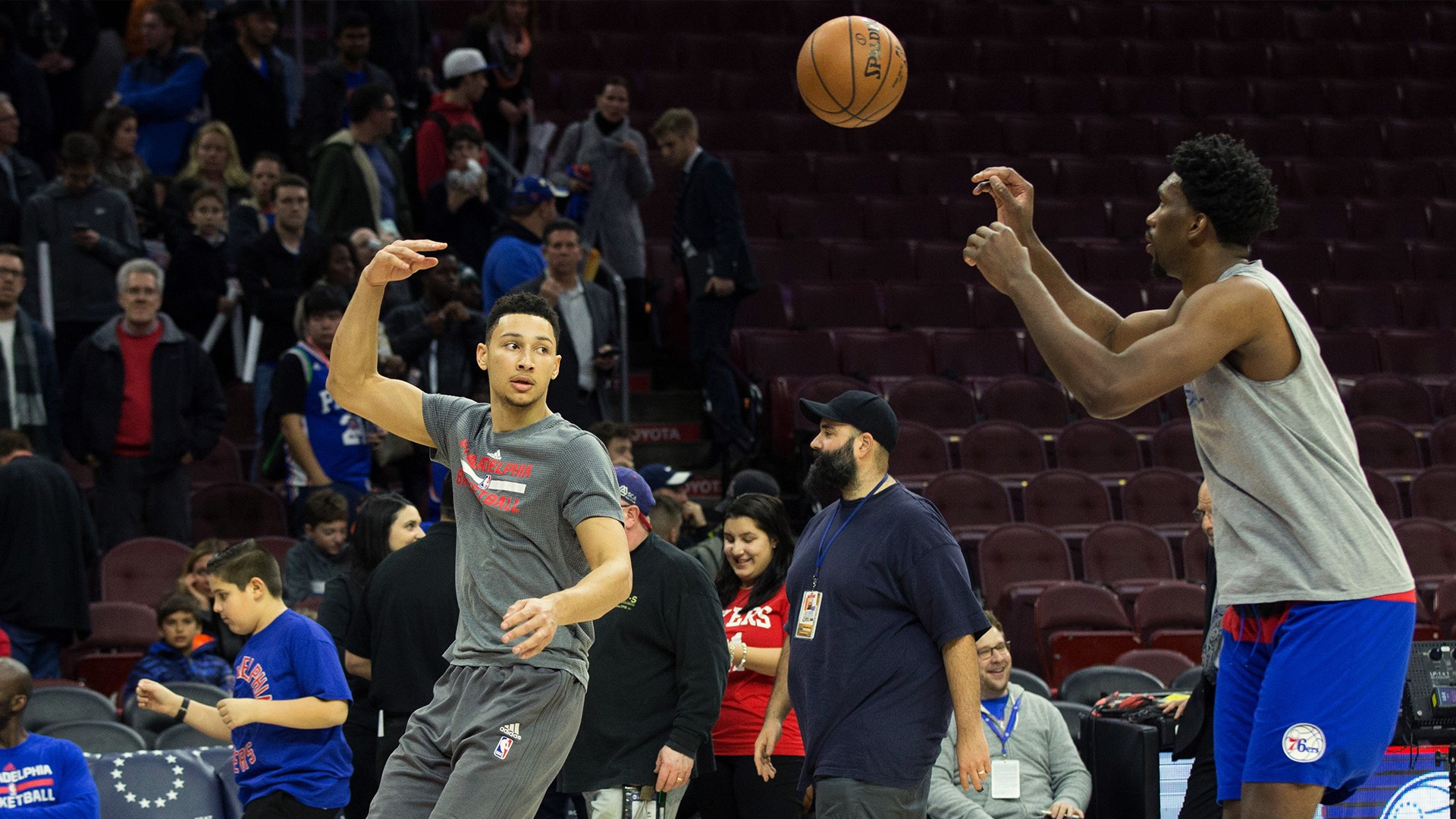 ---
That's a lot of scoring in a hurry, and he hasn't exactly been shy trying to impress. From an analytic perspective, the Raptors feel his elite rebounding should translate, and his defensive metrics are friendlier than his reputation in terms of impact at that end. His free-throw percentage and a lack of 3-point attempts would suggest he doesn't have much future as a shooter, but there is system context to what range he could show, and the Raptors are believers in his ability to eventually stretch the shot out.
For his part, Meeks was just eager to show that range out of the gate in Vegas. With his friend J. Cole sitting courtside—yes, that J. Cole, with whom Meeks has grown close through some mutual friends, and who hooked up tickets to his concert the night prior (again: people really like Meeks)—Meeks stepped into a feathery triple, his first three since high school.
Not everyone loves Meeks as a prospect, something he's keenly aware of (and willing to debate). Among the primary public draft rankings, Meeks didn't register in any top 60. Four years (itself often considered a negative) of plateaued production make him anything but a sure thing. There are concerns about his athleticism, about his defense, and, as has been the case since he was a 300-pound high-schooler, about his conditioning.
Meeks dropped about 30 pounds over the course of his college career, and the Raptors are hopeful that getting under the umbrella of an NBA organization will help him further refine his body. The Raptors also play more methodically than the up-and-down Tar Heels, and there's now the added incentive of the NBA being in close proximity.
---
---
"With the right carrot in front of him or the proper staffers that we have pushing him and getting him to the point and really working on him and driving him, he has the ability to—we've seen it, he's gone from where he was in high school to where he is now, and now with all our resources, where can we get him to next?" Tolzman says. "That's what's intriguing about him."
For now, Meeks is mostly keeping it simple—the effect of small changes like more water and proper sleep know no bounds—and doing what's suggested. It seems somewhat shocking given the limitations that were attached to Meeks' scouting profile entering the draft, but he even has eyes on a transition to power forward. The Raptors are deep at center but a little thin at the four, and Meeks is nothing if not pragmatic.
"It's a little more difficult when you're getting out in transition and you forget to stay outside 'cause you're so used to going down low and running to the front of the rim and posting up, and those type of things. I'm always up to learn something new, and these guys do a great job of trying to help me," Meeks says. "I'm pretty sure I won't play center in the NBA. I'll pretty much be a power forward. I mighta just lucked up, man. To play behind Serge [Ibaka] isn't too bad."
The Raptors can see it, too, though it's going to take some time. He'll need every bit of his nice post footwork to materialize in terms of lateral movement as he slims down further and strays from the paint, and he'll need his soft touch around the rim to materialize in consistent range. If everything falls into place, the Raptors can squint and see an exceptional rebounding power forward with a solid face-up game and at least show-me range.
"I think he has an innate skill for the game. I think he has a feel for spacing and where to go," Mahlalela says. "Now, the biggest challenge with him is he's been a five traditionally his entire career, and now we're looking at him [and wondering] can he be a four in our system in an NBA brand of basketball? He's now trying to rework his spacing, so that innate feel that he has for the game, he now needs to replace it and figure it out at a different position. So it's actually been a pretty big growth curve for him, figuring out what he does at the four versus the five. He's taking steps every day with that."
The natural feel Meeks has for the game comes up often. A big part of Toronto's faith in his ability to transition and develop is borne from that intelligence on the floor, and it's something that makes itself clear not only to teammates but to those observing the team throughout the week.
"Meeks is an interesting player in that he knows how to play," Raptors head coach Dwane Casey says. "Not overly athletic but smart, played in a great program at Carolina. He's done a good job of reading situations and doing the fundamental things. Great hands, soft hands, the way he scores around the basket with not a lot of explosion. He's a very interesting player for our team. I know Kennedy's done an excellent job of getting in great shape, he's lost a lot of weight, he could lose more and he probably will. He has some intangibles that you can't teach."
It can be difficult to stare at a depth chart here in mid-July, with several more camp invites to be handed out, and try to figure exactly where an undrafted free agent might fit. The Raptors theoretically have a hole at power forward, but if Meeks' transition is going to take some time, it might be a project better undertaken with Raptors 905. If he's a center, the Raptors aren't exactly in need. He might disagree.
"Oh no, I'm focused on making the team, for sure," Meeks says. "Like I said, I always believe, above and beyond. I think they also believe that, too. I can bring the rebounds to the game, I can bring the low-post scoring, and I can set the big-time screens. My main goal is to make the team and whatever happens happens after that."
Things change quickly, as Toronto's offseason can attest. However things shake out, the Raptors would be thrilled to have Meeks somewhere in the organization, adding another beacon of the culture they're trying to instill. Wherever he winds up, he figures to be the most popular person in the room.