Members of the Chicago Fire Department work on a gunshot victim at the scene of a double shooting in Ogden Park Monday, Labor Day, Sept. 5, 2016. Photo by Erin Hooley/Chicago Tribune/TNS via Getty Images
This article was published in partnership with the Trace.
Republican efforts to make good on the party's vow to scrap Obamacare have featured legislative drama, plenty of policy arcana, and this constant: Any final bill that manages to slalom through the fractious GOP caucus and onto the desk of President Donald Trump is almost certain to contain big reductions to Medicaid.
The House and Senate efforts at Obamacare repeal would each pare hundreds of billions of dollars from the public health insurance program for low-income Americans, which was expanded significantly under the Affordable Care Act. Estimates from nonpartisan budget officials project that the draft legislation assembled by Senate Majority Leader Mitch McConnell and his furtive working group would leave 15 million people without Medicaid coverage by 2026.
Among those who benefitted from the ACA's Medicaid expansion are minorities, the poor, and people living with disabilities—all groups that overlap with America's growing population of gunshot victims. For each person killed by a gun, two more are wounded. Many of the roughly 80,000 people who survive shootings each year face ongoing health issues.
"This is lifelong. This is not short term," said Remi Ojumu, a case manager at Magee Rehabilitation Hospital in Philadelphia whose caseload includes gunshot survivors with spinal cord injuries. "Medicaid is better than nothing. It's a start. It will get you equipment, it will get you medication coverage, it will get you some visits at home if you need home care, it will get you covered by a family physician in the community."
The government does not maintain a cumulative tally of how many gunshot victims receive health insurance through Medicaid, nor how that number has changed under the ACA. In December, Kaiser Health News reported that the expansion secured coverage for tens of thousands of shooting victims. A Stanford study found that 30 percent of gunshot patients nationwide were covered by Medicaid between 2006 and the year the Medicaid expansion kicked off, in 2014. The share can be even higher in the marginalized neighborhoods that suffer disparately high rates of gun violence: A 2013 study found that 79 percent of gunshot patients treated at the Vanderbilt University Medical Center in Nashville were enrolled in the program. In the 32 states (including DC) that opted to open Medicaid to low-income, childless adults, a population at high statistical risk of getting shot was now also eligible for coverage.
If the Republicans' proposed cuts become law, shooting survivors who depend on Medicaid will be at risk of going uninsured, and losing access to the health care that is critical to their successful recoveries.
---
Gang members from Chicago's West Side talk about the city's gun violence problem.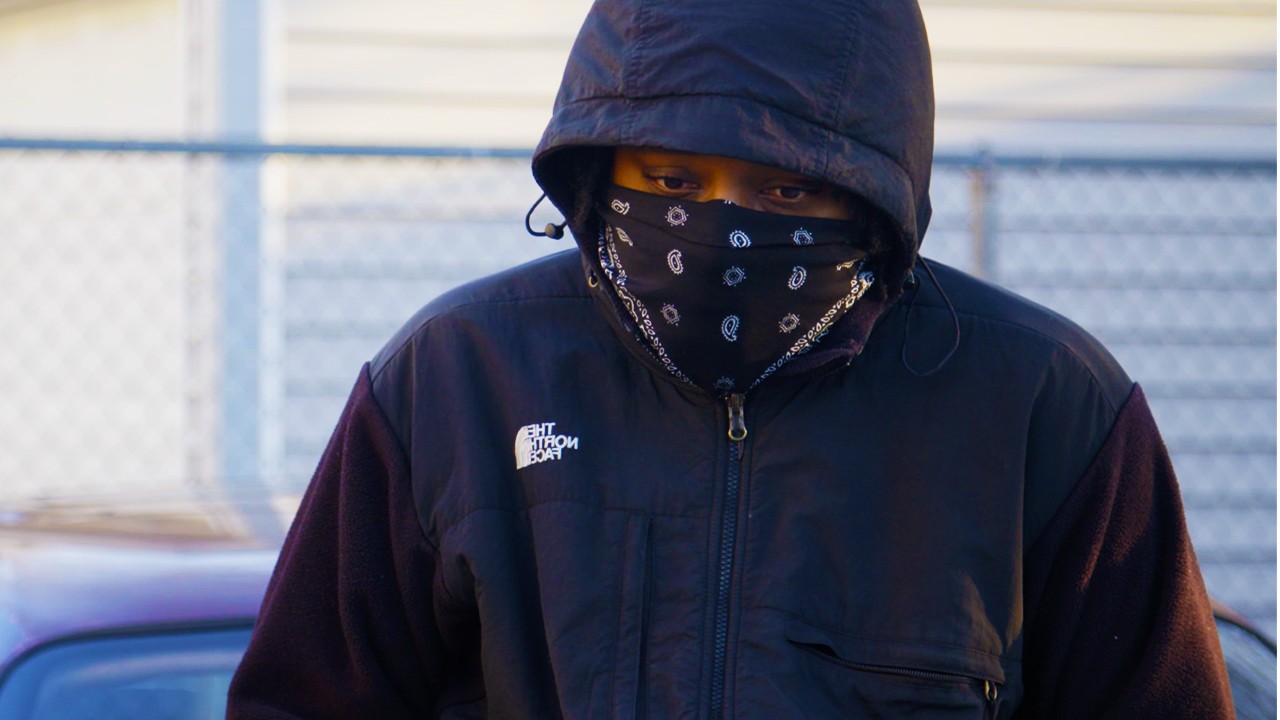 ---
Victims of gun crime are disproportionately young, black, and male. Though black men make up just 6 percent of the population, they represent half of all gun homicide victims and an estimated 40 percent of firearm assault victims. Originally, Medicaid covered mainly mothers, children, and the disabled, which in turn meant that its expansion via Obamacare brought healthcare coverage to some gunshot survivors for the first time.
"The ones who are at highest risk of being shot, killed, or injured, are the same people who are using the expansion of the Affordable Care Act at the highest rate," said Eric Fleegler, a pediatric emergency medicine doctor and health services researcher at Boston Children's Hospital. With any repeal plan that includes reducing Medicaid spending, "you're going to see the wealthiest people, who are at the lowest risk for virtually everything, getting the best care possible," he said. "And you're going to see the poorest, who are the highest risk for firearm injury, getting worse and worse care."
The cost of treating gunshot patients can be astronomical—about $24,700 per incident, on average, according to research published in March by a team at Stanford University. But the true costs are much higher. An investigation by Mother Jones and the economist Ted Miller found that one woman received reconstructive surgeries totaling $120,000. Another young man ran up $169,000 in costs for medical care, physical therapy, and counseling.
Claudiare Motley was shot in 2014 when he was visiting Milwaukee for a high school reunion. About a year later, the Wisconsin Center for Investigative Journalism tallied the costs from his injuries. Among them: at least $40,000 in missed wages, an estimated $80,000 in out-of-pocket costs, and a hospital bill totaling $87,776.
For gunshot survivors, the Medicaid expansion guaranteed access to desperately needed follow-up care.
"When they need to change their colostomy bags because they were shot in the intestines; when they're paralyzed and they need wheelchairs and special lifts for getting around; when they develop a pressure ulcer on their backside because they can't move, and they don't have special beds that can help them avoid these things—these complications just add up and add up and add up," Fleegler said.
If gunshot patients were to lose their health care coverage, the individual costs "would truly be devastating," Fleegler added. "Any money that you have gets dumped directly into your care and so your ability to pay for yourself, for your children, to put your money towards food and housing, is completely destroyed." He added that some people who survive shootings wind up cut off from making an income because their injuries don't allow them to work.
Major cuts to Medicaid would also leave hospitals that treat shooting victims in the lurch. When hospitals tend to uninsured patients, they ultimately either have to pass off costs to insured patients or take losses, which can grow to the order of hundreds of millions of dollars. "There's not a hospital out there in an urban setting that makes money off of trauma," Peter DeBlieux, an emergency physician in New Orleans, told a local news station last year. At one now-shuttered hospital in the city, the vast majority of gunshot patients arrived uninsured, resulting in a $42 million loss over a six-year period.
Prior to the ACA, Medicaid already covered an estimated half of all dollars spent on medical treatment for gun-violence victims. As its expansion brought coverage to thousands more shooting survivors, that eased the financial burden on hospitals. For example, after taking the Medicaid expansion, Kentucky saw a dramatic drop in firearm-assault patients who were uninsured, from 54 percent to less than 13 percent. In New Jersey, uninsured patients dropped from nearly 60 percent to 36 percent.
Slashing Medicaid would dry up a valuable source of reimbursements for hospitals that see heavy emergency room traffic. If that happens, Americans with insurance may see their bills go up.
"Uncompensated care essentially gets passed on to the other patients as higher costs," Embry Howell, a health policy senior fellow at the Urban Institute, told the Miami Herald in January. "The hospital has to recover it somehow."
For Americans living with disabilities, Medicaid is a hard-won and crucial resource. It pays for 40 percent of long-term medical care in the United States. Because those patients are so expensive to cover, experts think the proposed Medicaid cuts will incentivize state governments to drop them from their rolls.
No official figures exist for the number of people permanently disabled by firearms nationwide. But one database approximates at least 31,000 victims of violent crime have survived their attacks but suffered spinal cord injuries that often leave them partially or fully paralyzed. Other research has calculated that 11 percent of gunshot patients on Medicaid require treatment in a skilled nursing facility or intermediate care facility. Needing rehabilitative and palliative care correlates highly with a patient being disabled, according to Graeme Rosenberg, a general surgery resident at Stanford Health Care.
Vernice Wooden, an outpatient case manager at Philadelphia's Magee Hospital, cannot contemplate what losing the long-term care covered by Medicaid would do to her disabled gunshot patients.
"It's something I really don't want to think about," she said. "Now, they're getting their health care needs, they're getting where they need to go, they have their medication—what are they going to do if all of that stops?"
For DeAndra Yates, Medicaid is a lifeline. Her son DeAndre sustained a traumatic brain injury after being hit with a stray bullet at a friend's birthday party in 2014.
"My son is what you call total-care," she said. "He doesn't do anything on his own except breathe."
Yates said that Medicaid has covered the vast majority of 16-year-old DeAndre's treatment, including a home nurse, nine surgeries, frequent re-hospitalizations, multiple medications, and care at the rehabilitation center where he lives full-time.
"When he went to that facility, he was a vegetable," Yates said. "Now he's gained movement through his body, his understanding's coming back, he's babbling, he can sit up and help put his shirt on—these are things he wouldn't have gotten if he hadn't been in some kind of specialized facility."
Reading about the possible repeal of Obamacare makes Yates extremely nervous. "If the changes cut off what Dre has, he may not reach the potential that he still has to reach."
She added, "I would have to be a millionaire to afford my son's care without Medicaid."
A version of this article was originally published by the Trace, a nonprofit news organization covering guns in America. Sign up for the newsletter, or follow the Trace on Facebook or Twitter.