"Let them fight." That directive from the police chief as the violence started to unfold was only part of the massive failure of the response to the "Unite the Right rally" in Charlottesville, according to a searing 220-page report by an independent review team released Friday.
The review team, led by former Virginia U.S. Attorney Tim Heaphy, examined what exactly broke down in law enforcement's response that allowed them to lose control over the August event, which left one dead, dozens injured, and generated ugly, violent scenes that shocked the nation.
The review was completed over 90 days, and conducted by four lawyers who worked on it full-time alongside other support staff like paralegals and librarians, Heaphy said during a press conference on Friday. Together, they interviewed more than 150 people and combed through half a million documents, including 300 hours of video footage, and 2,000 still images.
They concluded that police were woefully unprepared, and that leadership was sluggish in its response to escalating violence, and as a result, they failed to protect public safety.
READ: How white supremacists got the black man they brutally beat charged with felony
One main problem that the report identified was that law enforcement's response plan was inflexible, meaning that when the event became increasingly fluid and violent, line officers were left without a viable plan B.
"I talked to a dozen police officers who were very disappointed in their inability to react to this disorder," said Heaphy. "They said 'We had our thumbs up our ass' or 'We let the community down.' Officers believed that because the way the plan was executed, they were prevented from doing their jobs."
"In sum, this was a poorly conceived plan," Heaphy said. "Good intentions gone awry. A failure to protect, which was a product of a failure to communicate and a failure to prepare.
The "Unite the Right" rally kicked off with a march on the University of Virginia's campus on Friday, Aug. 12, with hundreds of white supremacists proceeding through the historic campus in Klan-like fashion, carrying torches and chanting "Jews will not replace us" and "Blood and Soil." Heaphy said the university failed in that instance too, because they "treated it like a free speech event, not an event where people who hate each other wanted to fight."
The following morning, white supremacists rallied in Emancipation Park around the statue of Robert E. Lee, the Confederate general whose proposed removal turned the quiet college town into a flashpoint for the national conversation about race and historical narrative. White supremacists began clashing violently with counterprotesters, many of whom were organizing under the antifa banner.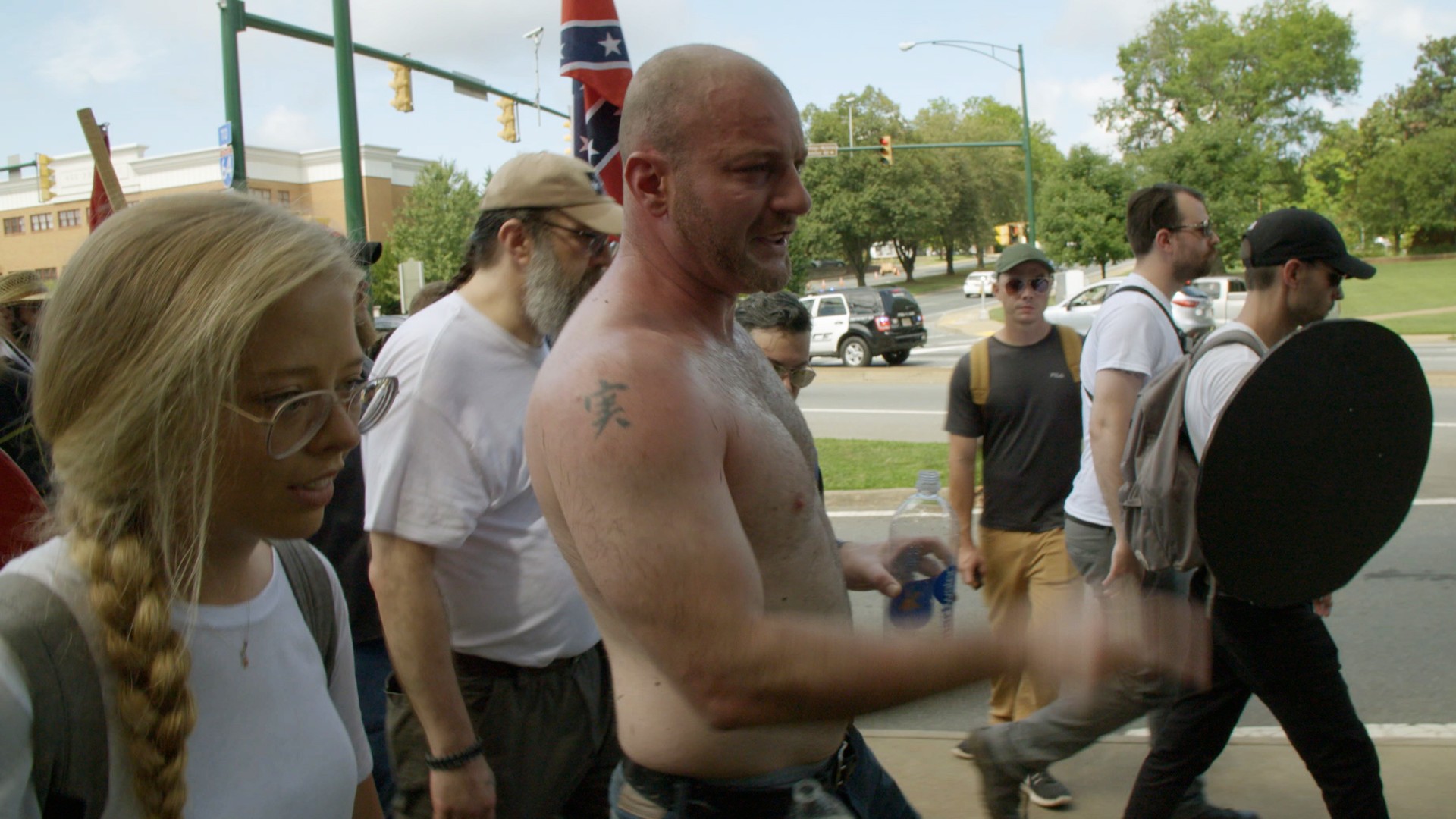 Heaphy said Charlottesville police officials failed to communicate with other cities that had responded to similar events, like the smaller white supremacist rally in Pikeville, Kentucky, in May. "This was a tremendous operational failure," Heaphy said. "Folks who came here had been together in other places. The fact there was no effort to talk with those other places and gather lessons learned was a missed opportunity."
Heaphy suggested there was a hint of arrogance on the part of Charlottesville. "The sense of 'We got this' was mistaken."
So confident was the department's leadership that there was nearly no effort to prepare line officers with specialized training before the weekend's events.
RRAD: Nazis leave Charlottesville, but fears remain: "I was afraid for my life."
And this wasn't a case of Charlottesville officials being blindsided by the number of people who showed up that weekend.
City and police officials had been given "accurate information about the threat that was coming, according to Heaphy — a fact independently verified by VICE News. "This was not an intelligence failure," Heaphy said. "This was a failure to appreciate that intelligence and prepare adequately for what occurred."
The report not only dissects what happened in August but also examines two much smaller events that took place earlier in the summer, one in May and the other in July. Investigators suggest that law enforcement's response failures in those events foreshadowed their inadequate response in August.
One example Heaphy offered was the failure of communication between Charlottesville police and Virginia State Police, seen in the response to a much smaller Ku Klux Klan rally in July and again in August. Virginia state police, Heaphy said, had a separate operational plan, and there were no linked communication channels between the two agencies.
Virginia State Police were told that their job was to protect Emancipation Park, where the statue of Robert E. Lee was located. Charlottesville officers were told that they were only to "intervene in serious violence, violence where someone would be seriously hurt or killed," Heaphy said.
When things began to escalate, with white supremacist groups openly clashing with antifa and other counterprotesters, Charlottesville police leadership responded sluggishly, according to the report.
Upon witnessing the first signs of open violence, Police Chief Al Thomas said "Let them fight, it will make it easier to declare an unlawful assembly'," according to his personal assistant's account to investigators. Thomas didn't recall making that statement but did concede he wanted to wait to see how things played out. "Regardless of what he said, Chief Thomas' slow-footed response to violence put the safety of all at risk and created indelible images of this chaotic event," the report states.
It wasn't until more than 40 minutes after those first signs of violence that an unlawful assembly was declared, at around 11 a.m. Other delays were due in part to the fact that officers didn't have their riot gear on hand, which they would need to disperse protesters from the park. "When the CPD officers arrived at the supply trailer, they had to fish through plastic bins to find their gear, which included gas masks, riot shields, and ballistic helmets," the report stated. "For many of them, it was the first time they had ever worn this equipment." The line commanders were also unable to locate all their bullhorns, which they needed to clear the area. Other hold-ups included poor communication with Virginia State Police, who were trying to extract their undercover agents from the fray in the park before Charlottesville riot police moved in.
Dispersal of the crowds did not go well, because Charlottesville police failed to ensure separation between conflicting groups. Crowds were pushed into the streets south of the park; there was a gunshot, someone used a flamethrower, and physical brawls continued, including the brutal beating of DeAndre Harris, a black man, by a group of white supremacists at the entrance of a parking garage. The chaos in the streets culminated when a young Ohio man with neo-Nazi sympathies drove into a crowd of counterprotesters, killing 32-year-old Heather Heyer.
Futhermore, Chief Thomas and other officials deleted text messages that were relevant to the investigation, and used personal email account to handle departmental affairs — later falsely denying doing so, according to interviews with Charlottesville PD personnel. The report also charges that Thomas basically fabricated "planning guides" after the fact, to make the department seem better prepared than it was.
A spokesperson for the police department told VICE News they were not currently making public comments on the report's contents.
"Today, we are a fractured city. The divisions within our community surfaced at multiple points during our review, and they continue to hamper our ability to heal and move forward," Heaphy wrote in the report's preface. "We hope that an honest pursuit of the issues identified in this report leads to more informed discussion, increased understanding, and a more unified Charlottesville."
The release of the report coincides with news that Unite the Right organizer Jason Kessler is seeking a permit to hold an anniversary event in Charlottesville next August.