Alabama Democrats will soon have their first real shot at a statewide win in more than a decade when former U.S. Attorney Doug Jones faces off against accused pedophile Roy Moore in a special election to fill Jeff Sessions' Senate seat next week.
But in the Dec. 12 special election, where the Alabama Secretary of State is predicting just 20 percent of registered voters will head to the polls, base voters will be key to victory for either candidate. So Jones will need African-American voters, who number more than one in four of Alabama's registered voters, to win.
But some black voters in Alabama say decades of being taken for granted by Democrats have them wondering why they should bother. Some, like T. Marie King, a community activist in Birmingham, are frustrated by the feeling that Democratic politicians seemed to only come into black communities at election time.
Jones is already facing a significant challenge in motivating black voters to turn out, which is surprising, at least on paper. He made his career as a former U.S. Attorney, prosecuting some of the KKK members involved in the 16th Street Baptist Church bombing that killed four black girls in the 1960s. And Jones is doing the traditional African-American outreach, campaigning in black neighborhoods and churches, and appearing on black radio stations.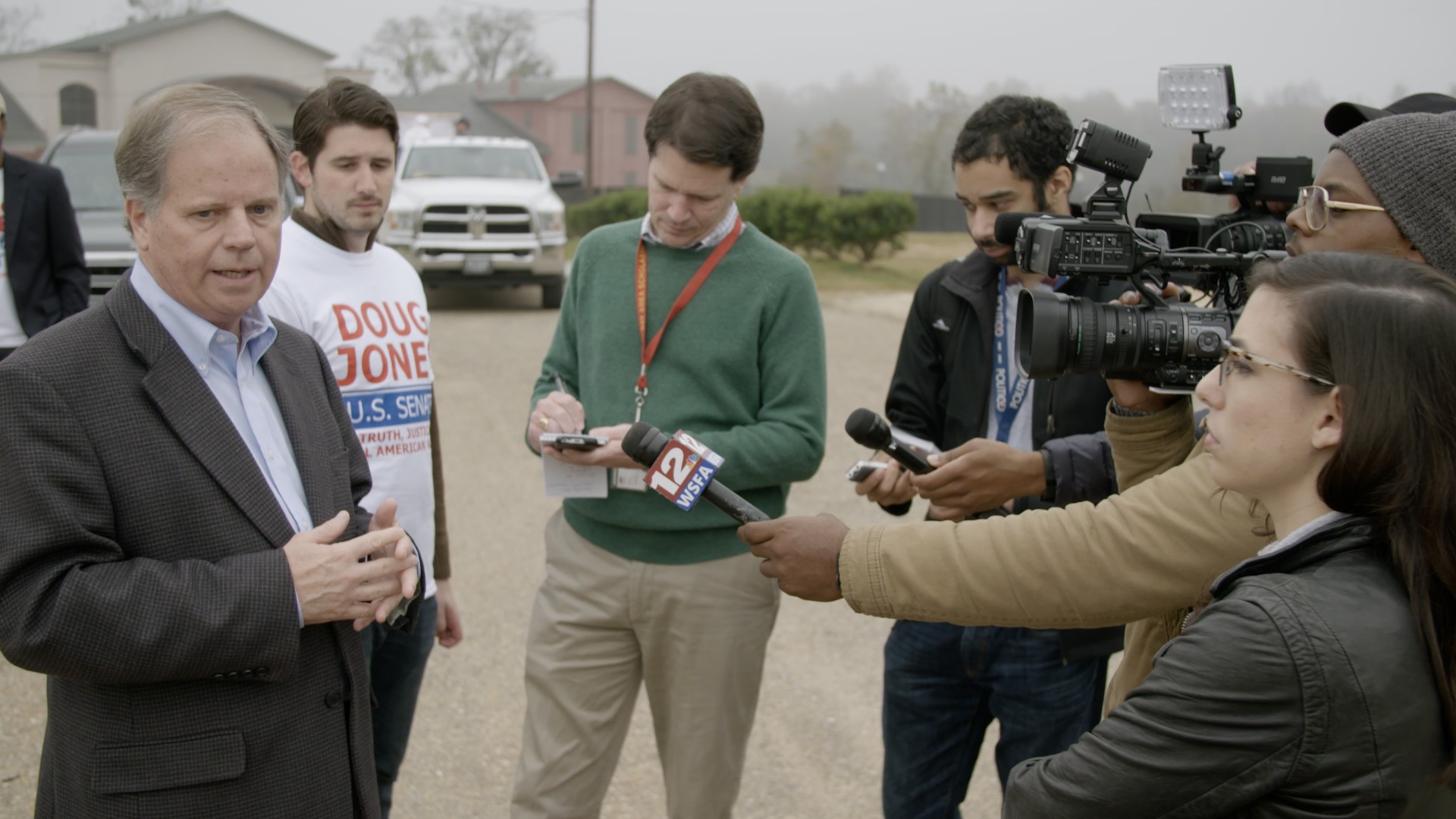 But some voters and organizers in the state say Jones needs to articulate a message specifically geared toward African-Americans. Randall Woodfin, the new Birmingham mayor, who rode a wave of grassroots support to an unexpected win over his entrenched incumbent opponent, said he was supportive of Jones — and optimistic — but concerned that Jones hasn't given black voters a reason to vote for him.
"We need to push Doug Jones' candidacy as hard as we can. But Doug Jones needs to tell us that he's still fighting for our vote, so we can get out here and be motivated to vote for him. And I think he has enough time to do that," Woodfin said in an interview two weeks before election day.
This segment originally aired Dec. 6, 2017, on VICE News Tonight on HBO.