Donald Trump may be a world of chaos all by himself, but the world beyond Trump is changing in dramatic ways, often with little notice. We'd like to tell you about it and we're keeping track of these global changes, from the incremental to the monumental, so that you don't have to.
Sign up for our weekly newsletter of the biggest news in the world delivered to your inbox every Sunday.
Slavery in the U.K. is "far more prevalent than previously thought"
Modern slavery in Britain is not only "far more prevalent than previously thought," but also continuously expanding, the U.K.'s National Crime Agency (NCA) said this week after a surge of police activity revealed tens of thousands of victims across the country.
In fact, abuses are happening in "every large town and city" in the U.K., with victims as young as 12 years old, the NCA told British reporters at a press conference.
"The growing body of evidence we are collecting points to the scale being far larger than anyone had previously thought," Will Kerr, the NCA's Director of Vulnerabilities said in a statement. "The intelligence we are gaining is showing that there are likely to be far more victims out there, and the numbers of victims in the UK has been underestimated."
More than 110 people were arrested in the months of May and June by the British police as part of an operation dubbed Operation Aidant, with an additional 40 people arrested in continental Europe, and 25 new investigations launched.
The crime agency plans to launch a new campaign over the next six months to raise awareness of modern slavery and sex trafficking. Labor trafficking is particularly prevalent in the, fishing, agriculture, construction, and food processing industries.
"There will be people living and working where victims come into contact with everyone else's so-called normal lives," Kerr said.
The U.K. enacted the Modern Slavery Act in 2015 designed to legislate  and included expanding the National Referral Mechanism (NRM) to all victims of modern slavery. Last year's annual report identified 3,805 potential victims in 2016, a 17% increase from 2015.
— Alexa Liautaud
Anti-refugee group has to be saved by refugee rescue boat
A boat full of far-right, anti-immigration activists attempting to block refugees from coming into Europe experienced a stroke of cosmic irony on Friday when they found themselves needing to be bailed out by a refugee rescue boat, BuzzFeed News reported.
The C-Star, the boat chartered by the alt-right Defend Europe group, suffered mechanical problems when its engine failed during the night Thursday off the coast of Libya. A German NGO called Sea-Eye, which mans two rescue ships focused on saving the lives of refugees making the dangerous Mediterranean crossing from Libya to Italy, were called to come to C-Star's rescue.
Michael Buschheuer, the chairman of Sea-Eye, said in a statement on the group's Facebook page: "To help a ship in distress is the duty of anyone at sea, without regard for their origin, race, religion, or beliefs."
Sea-Eye also said in a post on its Facebook page that once their volunteers were onboard, the Defend Europe people refused their help.
Defend Europe — a group born from the hard-right Identitarian movement that has gained in popularity among young people in Western Europe — tweeted that its ship had just suffered a "minor technical problem" and there was "no distress."
Defend Europe has raised over $200,000 so far in an online crowdsourcing campaign to use the C-Star ship to "document the doings of the NGOs," which they say are working as "water taxis" for refugees.
Over 2,000 refugees have died attempting to cross the Mediterranean since the start of this year, according to the latest data from the U.N.'s International Organization for Migration. More than 110,000 migrants and refugees have made the Mediterranean crossing this year, the vast majority arriving in Italy.
— Alexa Liautaud 
Venezuela — August 11, 2017
Russia is taking advantage of Venezuela's chaos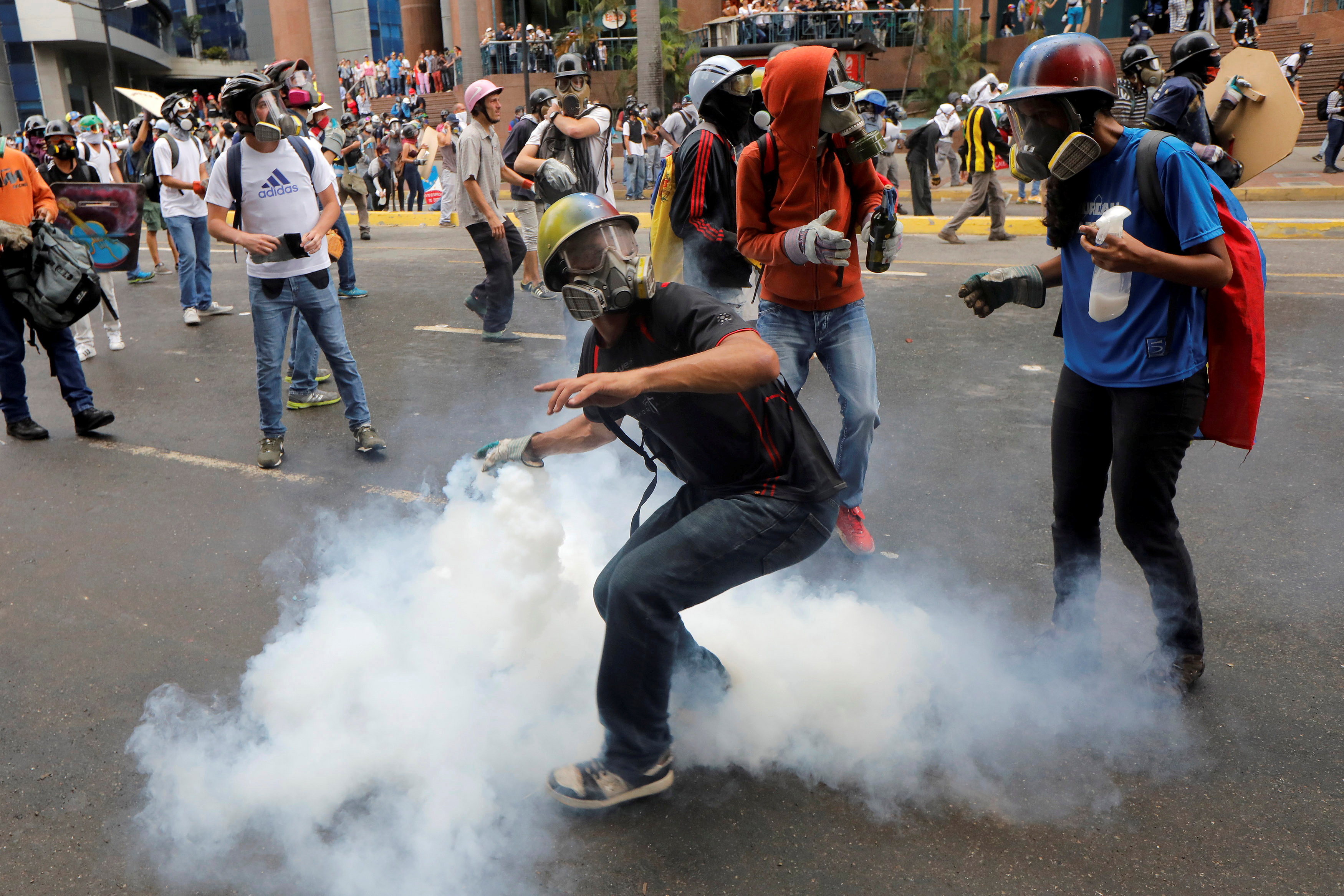 Violent protests continued in Venezuela after the country's top court ordered the arrest of a fifth opposition mayor on Thursday in what critics called the latest example of President Nicolas Maduro's turn toward dictatorship. As the U.S. and the international community decry Maduro's crackdown, another country appears to be turning Venezuela's chaos into an opportunity to scoop up huge energy assets at fire-sale prices: Russia.
Venezuela's state-owned oil company PDVSA has been secretly negotiating with Russia's top state-controlled oil firm Rosneft since earlier this year, and has offered ownership stakes in up to nine of Venezuela's most productive petroleum projects, Reuters news agency reported Friday, citing unnamed sources.
Venezuela already allows Rosneft to resell about 13 percent of the country's total oil exports, or 225,000 barrels a day, partly as payment for billions of dollars in loans that Maduro's government has urgently needed for everything from food and medicine to payments on foreign debt as the country teeters on the brink of economic collapse.
The U.S. placed sanctions on 30 senior politicians in Venezuela, including Maduro himself, after the government pushed through a widely-criticized election for a new national assembly to rewrite the constitution. Maduro's power grab followed months of violent clashes between protesters and riot police that has left over 120 people dead.
Venezuela is a major oil exporter to the U.S., and on Thursday, a group of U.S. Republican senators urged Donald Trump not to extend sanctions to the oil sector — saying it would both hurt American crude refiners and force Venezuela to default on its debts, handing over oil assets used as collateral on loans to Russia as well as China.
Such a default could include 49.9 percent of Venezuela-owned Citgo, which has a large physical presence in the United States and was used for collateral for a loan from Rosneft.
— Greg Walters 
Read More: Russia could soon take over a chunk of U.S. oil infrastructure
China used space lasers to send a message that hackers can't crack
China successfully used quantum cryptography to send an encrypted message from space this week. The test was the latest showing from China's Quantum Experiments at Space Scale (QUESS) program, which aims to use satellites and quantum mechanics to create new encryption technologies that could drastically change the landscape of cybersecurity.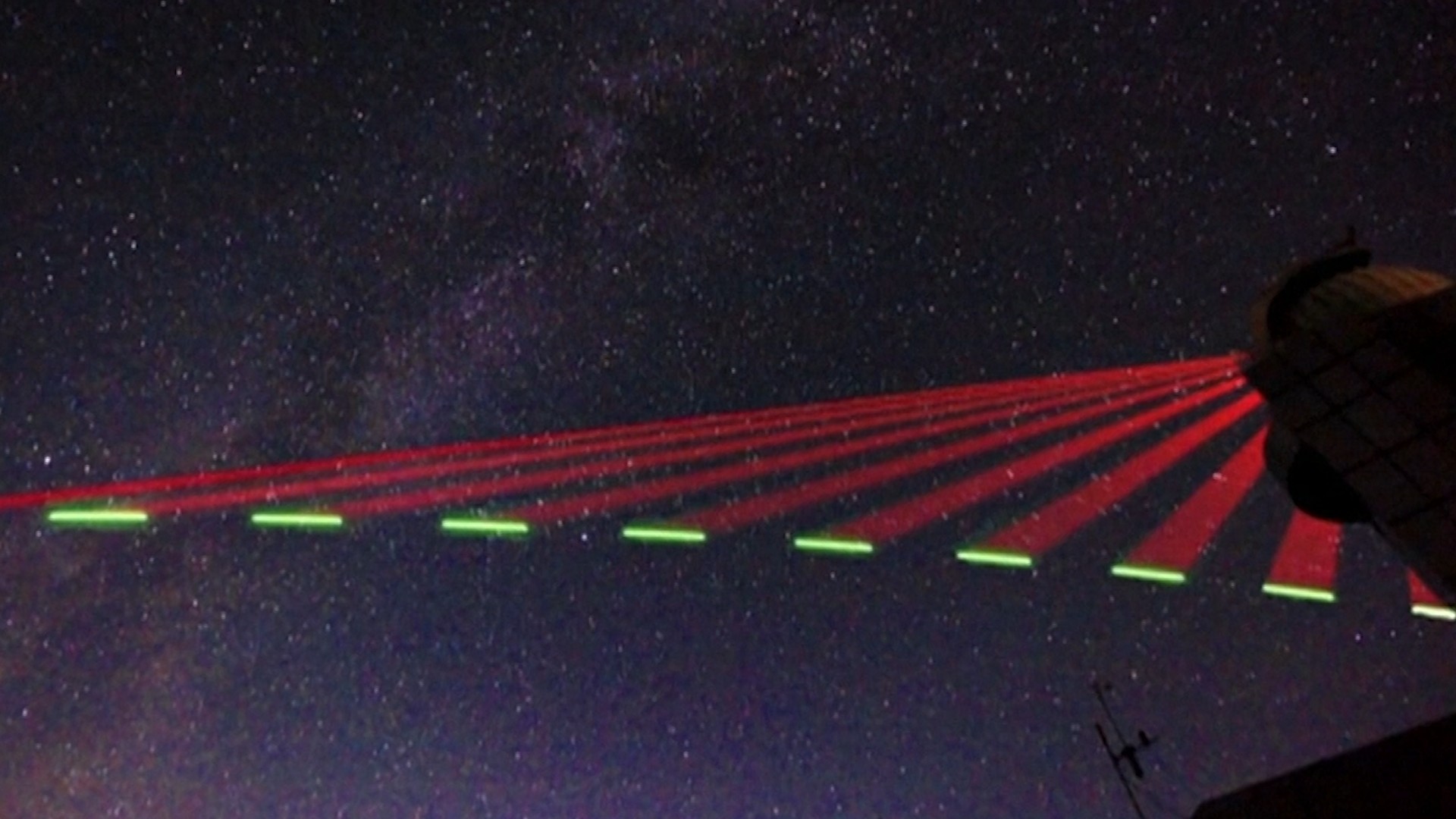 — Kathleen Caulderwood
Central African Republic — August 10, 2017
Six Red Cross volunteers massacred in Central African Republic
Six Red Cross volunteers were killed in the Central African Republic amid a rising tide of violence the United Nations warned has early indications of ethnic genocide.
The health workers were attending a crisis meeting in the southeastern town of Gambo on August 3 when they were massacred under circumstances that remain murky. Their killing marks the third attack on volunteers for the aid organization in the country this year, the International Committee of the Red Cross said in a statement late Wednesday, in addition to the nine U.N. peacekeepers who have been killed there so far in 2017.
The ICRC said details remain unclear. But local officials claim a total of 30 civilians were slaughtered in an attack by a muslim rebel group called the UPC, and that the group killed some of its victims with arrows, the Associated Press reported.
"We are appalled by the news of the death of our fellow volunteers," said Antoine Mbao-Bogo, President of the Central African Red Cross. "We call on all parties to take steps to spare the civilian population, and to respect all humanitarian workers."
Violence between Christian and Muslim militias has resurged in the Central African Republic this year despite a relatively peaceful transition of power in 2016, giving way to fears of a return to the crisis that gripped the country in 2013 and the potential for large-scale ethnic and religious violence.
On Monday, the UN's top aid official urged member states to send more troops to the landlocked African country to stave off catastrophe.
"The early warning signs of a genocide are there," UN Emergency Relief Coordinator Stephen O'Brien said. "I am extremely alarmed by the increased scale and atrocity of needless and brutal violence in the country since the beginning of 2017."
O'Brien said sporadic fighting between multiple groups has raised the number of internally displaced people by 40 percent to over half a million, and that 2.4 million people, half the country, now rely on humanitarian aid to survive.
"We cannot under-estimate the dangerous spread of militant groups in CAR, some of which have the clear intention to ethnically cleanse," O'Brien said. "I repeat the phrase: how many more clues do we need?"
— Greg Walters 
Human smuggler "deliberately drowned" teenage migrants, U.N. says
Somali and Ethiopian migrants were "deliberately drowned" by a human smuggler as their boat neared the coast of Yemen, the U.N.'s migration agency said Wednesday.
The war-torn country is a heavily trafficked gateway to the Gulf, and the migrants on board were hoping to reach safe haven from war zones back home.
The International Organization for Migration said that a smuggler forced 120 migrants off the boat and into the rough sea near the coast of Yemen's Shabwa governorate when they saw an official boat approaching. The agency said it found the shallow graves of 29 individuals, while 22 people are still unaccounted for.
The average age of the migrants onboard was 16.
"This is shocking and inhumane," Laurent de Boeck, the chief of mission for IOM Yemen said in a statement. "The suffering of migrants on this migration route is enormous. Too many young people pay smugglers with the false hope of a better future."
Wednesday's event is the latest tragedy in a rapidly deteriorating humanitarian crisis that spans Somalia, South Sudan, northeast Nigeria, and Yemen. The crisis has created thousands of refugees and displacing hundreds of thousands internally.
Some 117,000 people fled the Horn of Africa across the Gulf of Aden and the Red Sea in 2016 alone, according to the United Nations, only to reach another conflict country if they survived the journey.
In April, the United Nations warned that some 20 million people in the Horn of Africa were at risk of mass starvation fueled by conflict, drought and collapsed economies.
— Alexa Liautaud
Watch More: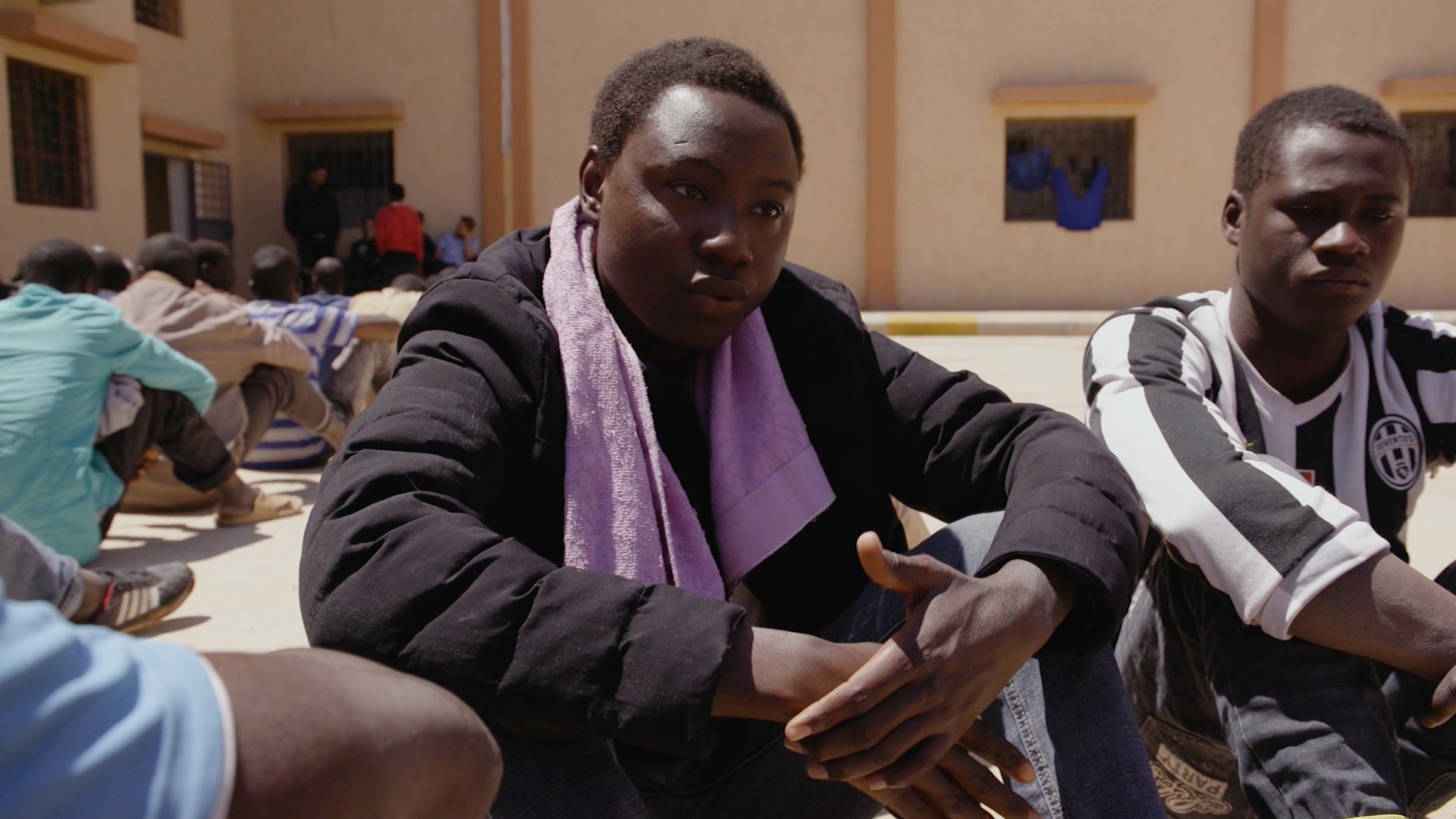 Violence erupts in Kenya as opposition claims vote was hacked
Protesters clashed with police in Kenya after opposition presidential candidate Raila Odinga called Tuesday's election a "complete fraud," and took to television to claim that a murdered electoral official's identity had been used to hack into the country's electronic vote-tallying system.
Odinga supporters took to the streets in the capital Nairobi and regional opposition strongholds, chanting, building roadblocks, and burning tires. Police shot three people dead in the ensuing unrest. Nairobi's police chief, Japheth Koome, told the Associated Press that two of the dead were shot because they were using the protests as a cover to steal.
The clashes, while still limited, are raising fears of a return to the widespread anarchy that rocked Kenya after disputed elections in 2007 in which over 1,000 people were killed and some 600,000 displaced.
"There is anger, there is a lot of frustration," said Justus Nyang'aya, Amnesty International's country director for Kenya, by phone from Nairobi. "There have been some skirmishes, although they are not widespread yet."
Supporters of Odinga in opposition strongholds like Nairobi's Mathare slum and the western city of Kisumu appear to be waiting for electoral officials to release official results before staging bigger protests, Nyang'aya said.
Odinga used his blustery language to raise questions about the election results even before the votes were counted, and to rally his base through divisive speeches and promises of a fairer economy.
Odinga's opponent, President Uhuru Kenyatta, was himself previously indicted by the International Criminal Court in The Hague on charges of crimes against humanity over his alleged role in the violence that erupted after the 2007 election, but charges were dropped due to lack of evidence.
"My expectation is that there will be demonstrations, and the security forces will bring them down with a heavy hand," Nyang'aya said. "I think quite a number of people could get hurt or even killed, because it's going to be violent."
Provisional electoral results streamed by the IEBC election office showed a healthy lead for sitting President Kenyatta, who had 54 percent of the vote to Odinga's 45 percent.
But in televised remarks early Wednesday, Odinga decried those results as a "sham," alleging that hackers had broken into the IEBC database using the identity of electoral official Chris Msando, whose body was discovered dead amid signs of torture on July 31.
"Chris Msando's blood has been shed on the altar of the thirst for absolute power," Odinga said. "The 2017 general election was a fraud."
Odinga gave a detailed, minute-by-minute account of the alleged electronic infiltration, saying the fraud had been uncovered after the hacker forgot "one key element: turning off logging."
In the city of Kisumu, police fired tear gas at a crowd of about 100 people, in an event captured in a video posted by Kenya's The Star newspaper.
— Greg Walters 
Read More: "I don't want a protest to be the end of my life": Almost 20 million Kenyans go to the polls as fear of violence grows
The Philippines — August 09, 2017
Duterte offers $40K bounties for drug dealing cops "dead or alive"
Philippine President Rodrigo Duterte has frequently endorsed extrajudicial killings throughout his brutal war on drugs. Now he's targeting his own police force. During a speech Wednesday at the national police headquarters, the president announced a two million pesos ($40,000) bounty for each corrupt policemen found "dead or alive — better dead," the AFP reports.
The officers are accused of helping the mayor of the southern city of Ozamiz, Reynaldo Parojinog, illegally traffic drugs. Parojinog, his wife, his brother and 13 others were killed in an anti-drug raid on July 30. Police say the 16 people were killed in self defense, but the family characterizes the raid as a massacre.
Parojinog is the third mayor killed in Duterte's corruption crackdown. Last year, Duterte gave a speech in which he "named and shamed" over 150 government officials he said were involved in the illegal drug trade — Parojinog was amongst them.
Duterte wasted no time enlisting the help of police officers to kill their accused coworkers. "I'll cut short my speech so that you will have a chance for a crack at the two million for those idiots," he said.
More than 7,000 people have died in Duterte's ruthless war on drugs since he took office in June 2016.
— Morgan Conley
Israel targets Al Jazeera
Israel's communications minister declared war on Al Jazeera Sunday, pledging to shut down its local broadcasts, revoke its press credentials, and close its Jerusalem office, a brazen broadside aimed at the popular Arab media outlet.
Ayoob Kara, the communications official, said barring the state-owned Qatari outlet was necessary because it "supports terrorism," a likely reference to its broadcasts of interviews with groups like the Palestinian militant group Hamas, which Israel considers a terrorist organization. Israeli Prime Minister Benjamin Netanyahu celebrated the proposal, accusing Al Jazeera of "incitement" against Israel. Last month, Netanyahu accused Al Jazeera of encouraging Palestinian violence against Israel in response to Israeli security measures outside the Al Aqsa Mosque.
Press freedom advocates denounced the proposal as a step toward censorship and the latest sign of deterioration in press freedom throughout Israel, whose security forces allegedly beat journalists covering July protests in Jerusalem and have launched frequent raids on Palestinian media outlets in the West Bank.
"I don't think Israel can continue to boast an image of being the sole democratic country in the region at the same time they are following authoritarian governments in banning Al Jazeera or using Al Jazeera as a pawn in political conflicts," said Sherif Mansour, the Middle East and North Africa program coordinator for the Committee to Protect Journalists.
Israelis are proud of having a robust media ecosystem, full of debate and harsh criticism aimed at its leaders. But the flip side of Israeli democracy is Israel's military occupation in East Jerusalem, Gaza, and the West Bank, where the ability of journalists to do their jobs has come under attack. In 2016, Israel jailed seven Palestinian journalists in the occupied West Bank — a number that put them ahead of Saudi Arabia.
— Alex Kane 
Read more: Israel targets Al Jazeera in latest attack on press freedoms
North Korea — August 08, 2017
North Korea threatens to strike Guam
North Korea said Wednesday it was "carefully examining" a strike around Guam mere hours after President Donald Trump casually told reporters that he would unleash "fire and fury like the world has never seen" if Pyongyang continued to threaten the United States.
North Korea's state mouthpiece Korean Central News Agency, citing a spokesman for the Korean People's Army, said the military was now "carefully examining the operational plan for making an enveloping fire at the areas around Guam with the medium-to-long-range Hwasong-12 strategic ballistic rocket. "
Guam — a U.S. Pacific territory— is home to several major U.S. military bases, including Andersen Air Force Base.
The threat on Guam follows a series of rapid-fire escalations between Washington and Pyongyang this week after the U.N. Security Council voted unanimously Saturday to impose new sanctions that will further curb North Korea's international trade. The vote was hailed as a successful diplomatic measure introduced by the U.S.
In the wake of the vote at the U.N., Pyongyang threatened to make the U.S. "pay the price for its crime… thousands of times."
On Tuesday, the Washington Post and NBC News, citing a confidential intelligence assessment, reported that U.S. officials believe North Korea has successfully built a nuclear warhead small enough to fit onto a missile, a pivotal development in the country's pursuit to strike the U.S.
— Alexa Liautaud
Almost 20 million Kenyans go to the polls as fear of violence grows
NAIROBI, Kenya — Unlike many of his peers in Kibera, Kenya's largest slum, 19-year-old Collins Otieno, will stay at home if post-election violence breaks out in the coming weeks.
"I don't want a protest to be the end of my life," he explains, showing off a freshly inked finger from voting in his first-ever election. "The result of this election will determine a big part of my life but I don't want it to be the end for me."
Otieno was one of an expected 19.6 million Kenyans who turned out to vote today, to decide a neck-and-neck presidential election. The contenders — incumbent President Uluru Kenyatta and Raila Odinga, a seasoned political operator, have faced off before. After Kenyatta was declared the winner of their 2013 showdown, Odinga challenged the results in court, a move that threatened to plunge the country into the same ethnic violence that killed over 1,200 people after the 2007 elections. Now, 72-year-old Odinga is running for his fourth — and final, he says — time, and his incendiary, divisive rhetoric has again raised fears of a deadly repeat of 2007.
The combination of Odinga's old-school, tribally divisive rhetoric with Western political strategy — like the proliferation of fake news and disinformation — have dramatically raised the stakes of an election that many say is "do or die" for the candidates and Kenyans alike.
— Julia Steers
Read more: Almost 20 million Kenyans go to the polls as fear of violence grows
China is testing missiles off the Korean Peninsula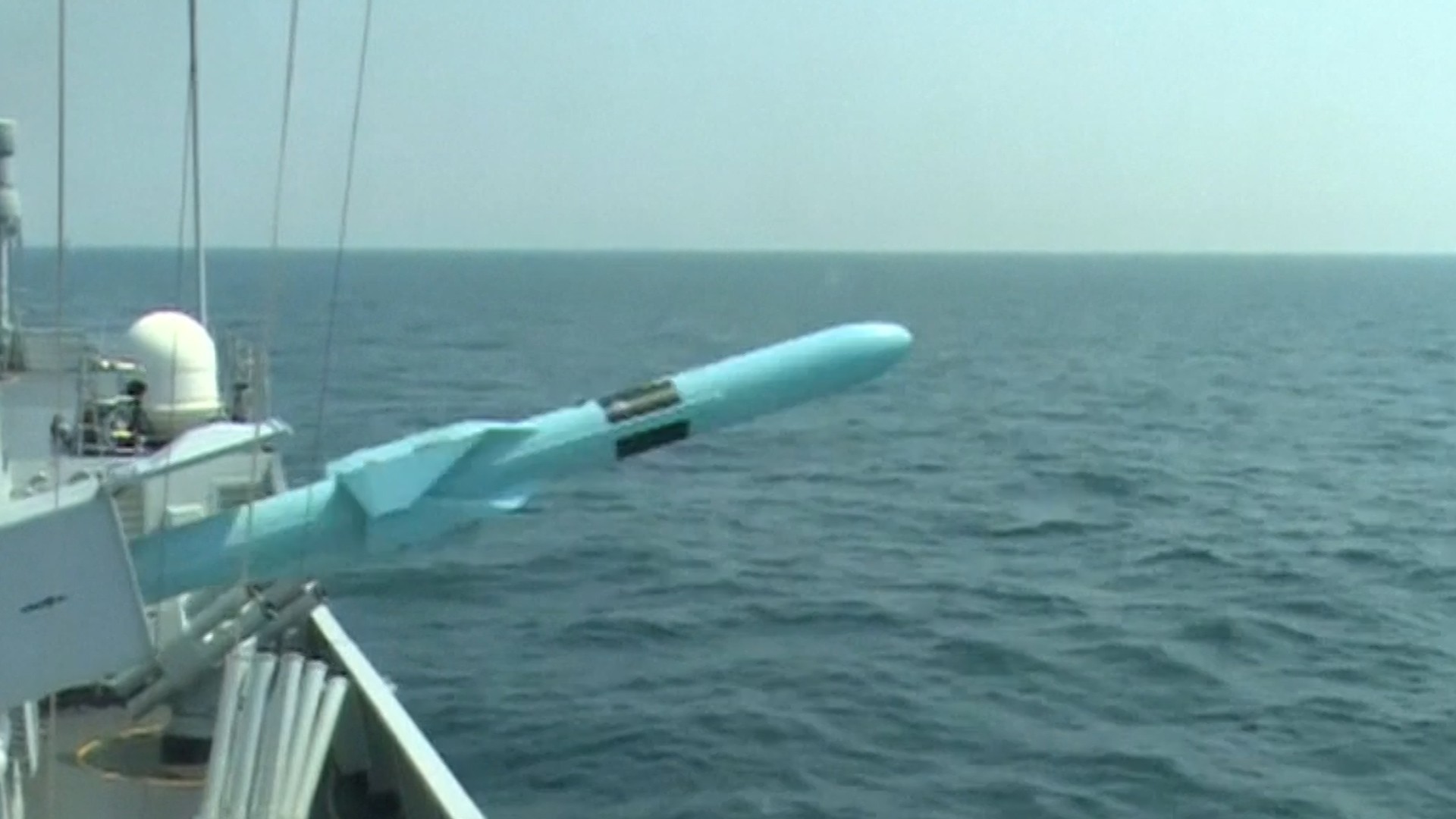 South Africa — August 08, 2017
South Africa's president barely keeps his job after no-confidence vote
South Africa's embattled president Jacob Zuma narrowly survived a no-confidence motion that would have seen him relinquish power after eight rocky years.
The ANC leader has survived numerous scandals, including a dubious multi-billion-dollar arms deal, a rape accusation, and most recently a scandal involving his billionaire family friends. But Zuma's knack for political survival may finally be wearing off: 40 members of his own party voted to oust him Tuesday, highlighting the deepening rift within the ANC.
And the result was far closer than many expected, with a total of 177 MPs voting in favor, and 198 against. There were nine abstentions.
Ahead of the vote, thousands of opposition supporters held a rally in Cape Town — where the parliament is located — carrying posters saying "Fire Zuma" and a cartoon of Zuma in a dustbin. The protests briefly turned violent.
Opposition leaders had high hopes when the parliamentary speaker announced the vote would take place through a secret ballot, leading many to believe that ANC members angry with Zuma would finally vote their true stance without fear of retribution from their party leader.
The latest scandal to hit Zuma's office erupted when leaked emails appeared to show the extent to which his billionaire friends, the Gupta family, exert influence in South Africa's government.
— David Gilbert
Venezuela — August 08, 2017
Venezuela is using death and torture to "instill fear," U.N. says
Venezuela's top leadership is responsible for "widespread and systematic use of excessive force" against anti-government protesters including arbitrary arrests, violent house raids, deadly force, and torture, the United Nations said in a statement today.
State security forces have allegedly killed at least 46 people, while armed groups loyal to the government have killed another 27, the United Nations Human Rights Office said a forthcoming report will make clear. As of July 31, another 51 deaths remain unaccounted for, the UN said.
Security forces have used marbles, buckshot and nuts and bolts as ammunition, and fired tear gas canisters at anti-government protesters at short range in an attempt to quell street demonstrations that have rocked Venezuela since April, according to the UN. State forces "have systematically used disproportionate force to instill fear, crush dissent, and to prevent demonstrators from assembling," it said.
The international body placed the blame squarely on Venezuelan President Nicolas Maduro and his top aides.
"The responsibility for the human rights violations we are recording lies at the highest levels of government," UN High Commissioner for Human Rights Zeid Ra'ad Al Hussein said in a statement.
"We are concerned that the situation in Venezuela is escalating"
As deadly street protests continue unabated, a growing number of military officers are openly breaking ranks with Maduro and taking up arms against his administration, The New York Times reports. This week a group of renegade soldiers staged an attack on a military base, about six weeks after a rogue police officer shelled key government buildings from a helicopter.
The UN human rights department said it had reached its preliminary conclusions following a two-month long investigation in Venezuela launched in early June. The investigation began after receiving no response from the government about the issue, and relied on some 135 interviews with victims and their families, witnesses, civil society organizations, journalists, lawyers, doctors and the Attorney-General's Office.
"We are concerned that the situation in Venezuela is escalating," Ravina Shamdasani, spokeswoman for the UN Human Rights Office, told a press conference in Geneva, Switzerland today. "These patterns of human rights violations are showing no signs of abating."
Shamdasani said the team is still conducting an analysis of its findings and that a full report would be released by the end of August.
— Greg Walters
Philippines — August 08, 2017
Philippines says it didn't ask for U.S. help in fighting ISIS
The Philippines government early Tuesday flatly denied that it asked the U.S. to carry out airstrikes against ISIS targets in the south of the country, contradicting an NBC report published hours earlier that suggested the Pentagon was considering the move as part of an effort to protect its allies in the region.
Philippines Defense Secretary Delfin Lorenzana said his government "had no discussions" to carry out airstrikes against ISIS locations, adding that there was "no need" for such action. This line was repeated by Salvador Panelo, President Rodrigo Duterte's chief legal counsel, who said the Philippines had not requested any such help.
Since May, authorities in the southern part of the Philippines have been battling groups claiming allegiance to ISIS, including an ongoing battle in the city of Marawi, where troops are fighting to regain control of the city. Some worry that ISIS is seeking to establish a Southeast Asian hub, putting countries in the region — and their allies — on alert.
— David Gilbert
Al Qaeda is thriving in Syria's chaos
In the shadow of ISIS' barbaric rise in Syria and Iraq, another familiar terror group is experiencing a quiet renaissance: al Qaeda.
Al Qaeda officially entered Syria's civil war in January 2012 with the explicit goal of dislodging President Bashar Assad and establishing an Islamic state. But the group soon saw a chance to reinvent itself amid Syria's chaos, according to terrorism experts and security analysts. Now, five years later, concerns are growing that Syria could become a key base for al Qaeda's global terrorist operations.
In the years since it entered the Syrian conflict, al Qaeda has established its local affiliate as one of the most dominant rebel groups in the country and has quietly amassed its "largest guerrilla army in history," said terrorism expert Thomas Joscelyn, of the Foundation for Defense of Democracies.
In 2011, Osama Bin Laden's body was dumped at sea and al Qaeda's strategic defeat was declared "within reach" by then–U.S. Defense Secretary Leon Panetta. But the terror group that perpetrated the 9/11 attacks has quietly evolved, with Syria the latest addition to its list of recent successes, including Yemen, Somalia, and West Africa. In recent years, al Qaeda has extended its influence through newly empowered local proxies, and in Syria's Idlib province the terror outlet has won valuable territory in the heart of the Middle East.
Al Qaeda, through its local affiliate, the militant alliance Hayat Tahrir al Sham (HTS, also known as Organization for the Liberation of the Levant), recently cemented its dominance in the northwest province of Idlib by seizing territory from rival rebel group Ahrar al Sham. The victory, which involved some of the heaviest fighting between rebels since the war began, was "part and parcel of everything they've been laying the groundwork for the better part of the last several years," said Colin P. Clarke, author of "Terrorism, Inc.: The Financing of Terrorism, Insurgency, and Irregular Warfare."
Satellites are helping root out forced labor in northern India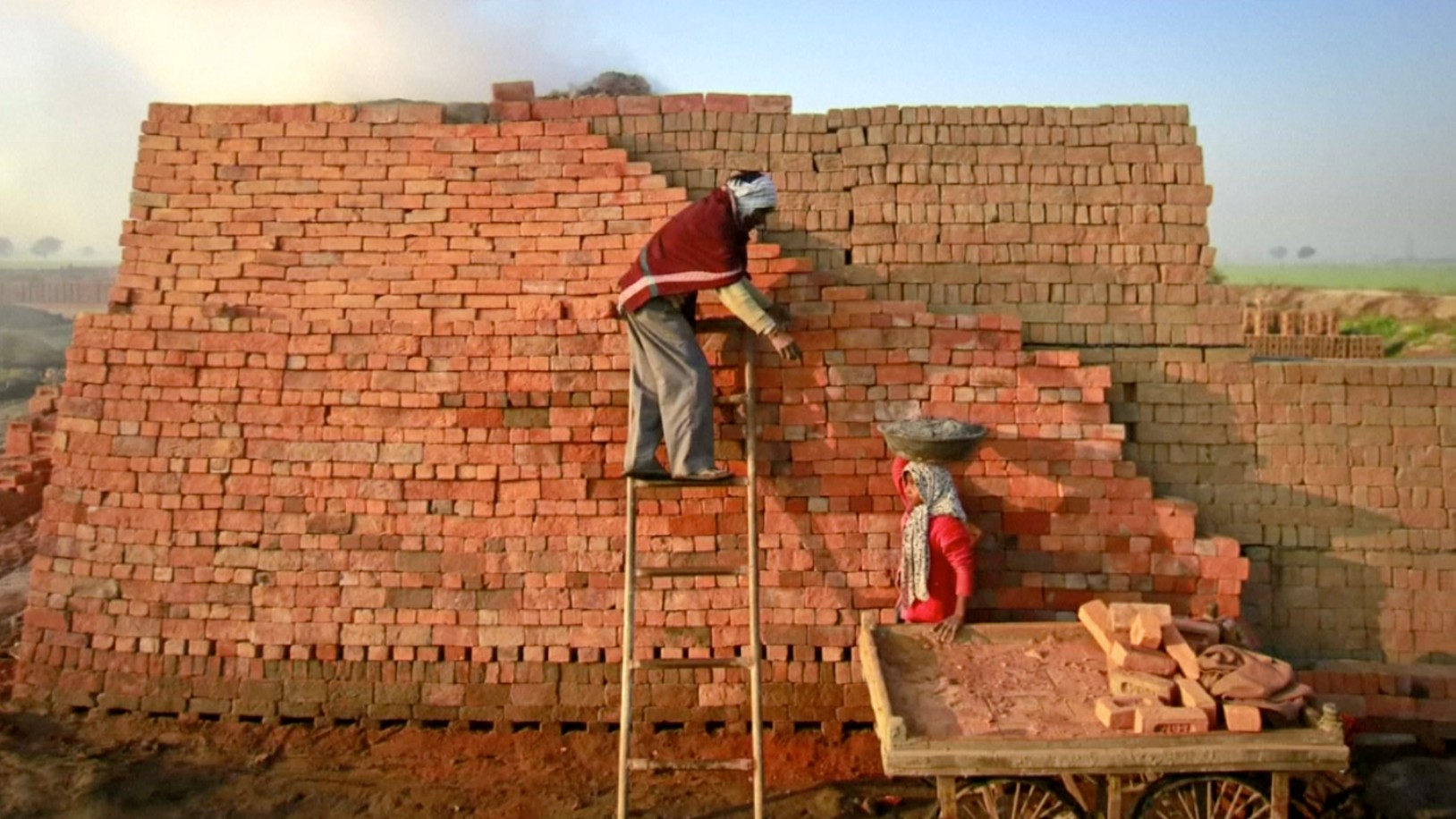 Erdoğan accuses Nato-ally Germany of "abetting terrorists"
Turkey's President Recep Tayyip Erdoğan on Monday accused Germany of deliberately harboring terrorists, in the latest show of hostility between the two NATO allies.
"Germany is abetting terrorists," Erdoğan said at a conference in the Black Sea region, Reuters reports. The Turkish president said Ankara had sent "4,500 dossiers" to Berlin, and had yet to receive a response.
Erdoğan's bluster follows a series of increasingly hostile tit-for-tat barbs between Ankara and Berlin in recent months. Turkey has repeatedly accused Germany of failing to prosecute and extradite those who were allegedly involved in July's failed coup attempt, but Germany has denied such claims.
German politicians and journalists have criticized the Turkish leader for his wide-ranging purge of his country's judiciary and attacks on free speech.
Erdoğan has spearheaded a massive crackdown in the wake of last July's coup attempt, arresting nearly 50,000 people, and firing or suspending over 120,000 more. Just last week, a Turkish court tried nearly 500 defendants on conspiracy charges, constituting the largest coup-related trial to date.
"What is happening in Turkey goes against our understanding of European values, rule of law, democracy and media freedom," German minister of state for Europe Michael Roth said in an interview about arrests in Turkey in December 2016. "That is why our response to the Turkish government is crystal clear: Not this way!"
The escalating tension between the two countries threatens to undo a decades-old relationship and unravel last year's controversial EU-Turkey deal, one of the only diplomatic advances to address the flow of hundreds of thousands of refugees escaping Syria's civil war.
Using the deal as a negotiating prop, Turkey's deputy Prime Minister Numan Kurtulmus warned in March "we will review the migrant deal if necessary."
— Alexa Liautaud
Kenya braces for election violence and chaos
Fears of political violence are rising in Kenya ahead of Tuesday's presidential vote, a decade after more than 1,000 people were killed and 600,000 displaced in the aftermath of 2007's disputed election.
Some 180,000 police and security personnel have fanned out through the country as Kenyans stockpile food and water amid fears that unrest may close down shops and markets, according to press reports.
Tuesday's election will pit Kenya's most powerful political dynasties against each other. President Uhuru Kenyatta, son of the country's first president, is locked in a tight race with Raila Odinga, a former prime minister and son of the country's first vice president.
The two present-day candidates' fathers were once allies, but they fell out shortly after Kenya gained independence in the 1960s.
Odinga has sought the presidency four times over two decades and claimed to have been cheated in the vote twice before, including in 2007, when the disputed legitimacy of the polling sparked two months of violence that consumed much of the country.
"Do not make Kenya burn with your loss." — Kenyan National Commission on Human Rights appealing for calm in Tuesday's vote.
The run-up to Tuesday's vote has already been marked by bloodshed, including the brutal killing of Chris Msando, a senior official responsible for overseeing the polls. Msando's body was found dead last week amid signs he had been tortured and murdered.
Observers also worry that fake news may play an outsize role, as Facebook and other social media platforms have been flooded with targeted fake political posts in recent weeks.
Both sides have invested heavily in social media, and some 90 percent of Kenyans have seen fake news reports, according to a recent poll. Kenyatta's political party, Jubilee, has reportedly hired Cambridge Analytica, the shadowy data-crunching firm that worked on  Donald Trump's run for the presidency.
Rights groups have called on the winners and losers of Tuesday's vote to accept the results, and ensure a peaceful process. The Kenyan National Commission on Human Rights appealed directly to the candidates for restraint, tweeting: "Do not make Kenya burn with your loss."
— Greg Walters
Read more: Facebook is worried about fake news in Kenya's election
North Korea — August 07, 2017
"There is no bigger mistake than the United States believing that its land is safe across the ocean." — North Korea's state mouthpiece Korean Central News Agency (KCNA)
If North Korea feels at all intimidated by the ultra-tough new economic sanctions imposed over its missile program, you'd never know it.
Over the weekend, members of the U.N. Security Council — including the U.S., China, and Russia —voted unanimously to ban key North Korean exports in a move that will cost Pyongyang an estimated $1 billion a year.
The isolated regime responded with customary bluster Monday, threatening to launch "thousands-fold" revenge against Washington for drafting the punitive measures.
The sanctions, which were issued in response to two missile tests Pyongyang carried out in July, include a ban on North Korea's key exports, including coal, iron, and seafood. They also forbid foreign investments through joint ventures and prohibit other countries from hiring new North Korean workers.
But Pyongyang struck a defiant tone Monday, insisting it would "not put our self-defensive nuclear deterrent on the negotiating table," and threatening revenge against the U.S. for drafting the sanctions.
"We are ready to retaliate with far bigger actions to make the U.S. pay a price for its crime against our country and people," warned state mouthpiece Korean Central News Agency (KCNA). "There is no bigger mistake than the United States believing that its land is safe across the ocean."
— Tim Hume
Read more:  North Korea throws a tantrum over new U.N. sanctions
Venezuela — August 07, 2017
Manhunt underway in Venezuela for anti-Maduro military rebels
A manhunt is underway for armed rebels who launched an anti-government attack on a military base in Venezuela Sunday, in the latest outbreak of violence to strike the faltering country.
About 20 dissident soldiers and civilians, led by a former National Guard captain, entered a military base near Valencia (roughly 120 kilometers west of the capital Caracas) before dawn, making a beeline for a weapons cache, authorities said. Two of the rebels were killed in a firefight, eight were arrested, and the rest escaped with weapons.
The rebel group issued its demands via social media with a video message, recorded ahead of the assault, that called for a transitional government to be established immediately, to stop President Nicolas Maduro's increasingly dictatorial actions.
"This is not a coup d'etat," the group's leader says in the video. "This is a civic and military action to re-establish constitutional order. But more than that, it is to save the country from total destruction."
Hundreds of protesters took to the streets of Valencia Sunday in a show of support for the uprising, but they were quickly dispersed by security forces, Reuters reported. In televised remarks Sunday, Maduro vowed to capture the "mercenaries" responsible for the raid. "Today, we had to beat terrorism with bullets," he said during his weekly TV show.
The attack came less than a week after Maduro installed a powerful pro-government body called the National Constituent Assembly to rewrite the constitution, amid widespread domestic and international condemnation.
In its first action, the assembly dismissed Attorney General Luisa Ortega Diaz Saturday and ordered her to stand trial — confirming widespread fears that the new body would be used to target government opponents.
Ortega, who has vowed to investigate allegations of fraud in the vote for the National Constituent Assembly, defied her sacking Sunday, and said that she would remain as the attorney general.
— Tim Hume
See earlier updates from August.