Donald Trump and Hillary Clinton costumes at the 2016 Village Halloween Parade in NYC. Photo by Drew Angerer/Getty.
Like a prize in a cereal box, each Halloween party comes with an added bonus this year: a Donald Trump, a Hillary Clinton, and probably a Vladimir Putin. You may even find a James Comey.
According to data collected in September by the National Retail Federation through a survey of 7,013 consumers, political outfits are just as popular this year as Wonder Woman getups, said Ana Serafin Smith, senior director of media relations for the NRF. She said poll results predict 1.51 million Wonder Women and 1.5 million political figures. That's a lot of red hats.
Typically, political costumes do not even make the top 15 in NRF rankings the year following an election, Smith said. During campaign season last year, political costumes ranked eighth, with 2.7 percent of the adult population in the United States—or 1.7 million Americans—carrying the political theme. This year, that percentage point has fallen only slightly, from 2.7 to 2.2. "Normally, the year after the election," Smith said, "political outfits tend to drop from the radar completely."
This year, there's an additional dynamic at play: While many are dressing up as Trump to mock him, the costume also appeals to the president's admirers.
"What's nice about Halloween is, you know, these costumes can have different meanings," said Richard Lachmann, a sociologist and professor at the University of Albany with expertise in comparative historical sociology. "We could think of two different people wearing the same Trump mask and, you know, one being somebody who likes Trump and the other who hates Trump."
---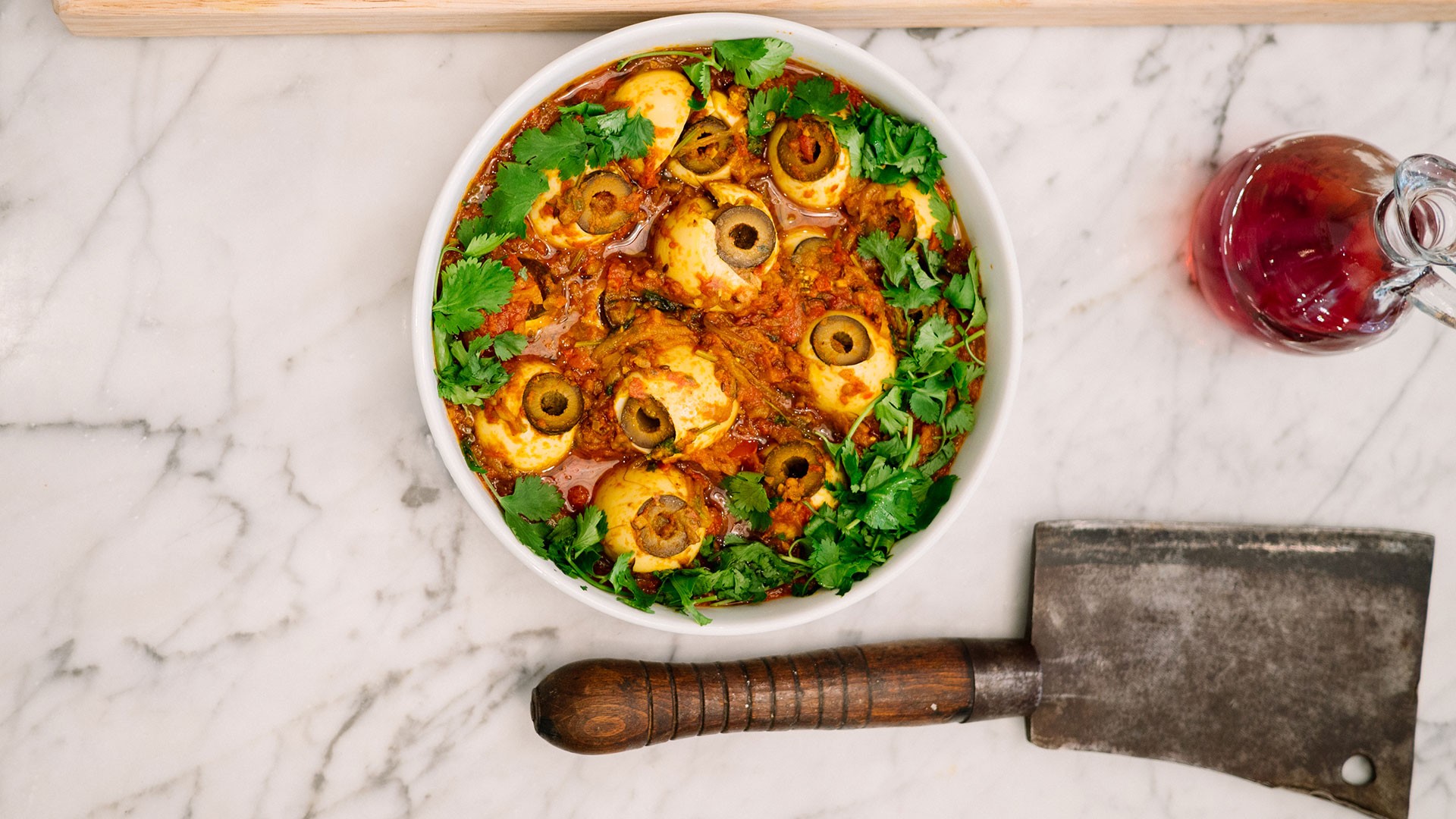 ---
Americans often make costume choices based on entertainment, Smith said, and Trump's administration has not-so-subtly seeped into the entertainment realm. With Trump and his cohorts so prominently featured on Saturday Night Live and weeknight talk shows, it is not surprising to Smith that political costumes have held their spot on the ladder. (More surprising, she said, is the fact that Star Wars characters have made the top ten nearly two months ahead of the next movie release.)
At a Halloween party in suburban Long Island on Saturday night, I found Donald and Melania Trump standing next to Bill and Hillary Clinton, their faces highlighted by the blue light of their cellphones. The presidential couples made their way over to a raised white platform to dance together, showered in green and purple light. "No matter who you support or not we thought we'd get some laughs," Haleh Ahdout, the Melania of the group, told me later. "We got a lot of laughs."
Ahdout and her husband, Benjamin Yeroshalmi, who live in Roslyn, had coordinated with their friends to portray the two couples. The group had people coming up to them for photos throughout the night. "Some of the people were Trump supporters and some were not," Ahdout said. "But it seemed everyone got a kick out of it."
Lachmann said the influx of political costumes is not unprecedented. "When Nixon was around, there were huge numbers of Nixon costumes worn by people who hated him," he said. "A lot of people hated Obama, but a lot of them were religious conservatives who didn't do Halloween."
Halloween is a holiday well-suited to mockery, Lachmann added, and politicians are some of the juiciest targets. "There certainly is more of it this year than there's been in recent years, but it's not something that's new," he said. "It's always been a holiday where people can make fun of the powerful. "While it's a fun, harmless way to do it, if enough people do it, it has a real effect."
If a large enough mass uses the holiday to poke and prod a certain politician, that individual can lose credibility, he added. "To some extent, politicians can get defined, or redefined, by this," he said. "This is a way that ordinary people can undermine political leaders."
The combat-by-costume phenomenon Lachlann described extends overseas, where even non-Americans worry about the global ramifications of the Trump presidency, Lachmann said.
"It's not just, 'Oh, he's on TV a lot and, you know, so if I wear this costume everyone will know what it is," Lachmann said. "I think it's also that, they feel like victims. There's something happening in the US that shapes their lives, and they can't do anything about it."
In Ireland, 12-year-old Issy McSweeney will be walking around behind a Trump mask purchased from a UK supplier on eBay. It was her dad's idea.
"People here find the costume scary and funny at the same time," said her father, Martin McSweeney, in an email. "She also does his 'pull handshake,' which is hilarious."
The McSweeneys are far from Trump supporters, Martin said. Issy cried the morning her father told her Trump had won the presidency. "I cried, too," added Martin, who stayed up all night waiting for the election results. "He's viewed as a bad joke here, but there's also the underlying fear that he could start WWIII."
Back in the States, the joke continues. Morgan Lyles, a sophomore studying communications at Pittsburg State University in Kansas, dressed as Trump last year. "All my reactions were positive—no matter anyone's political view they found it funny," said Lyles, describing the campus as "pretty conservative."
And what is it that makes political costumes so funny? "Our political figures are so outrageous," Lyles said. "We find entertainment just by dressing as them."
Sociologist Joel Best, who teaches sociology and criminal justice at the university of Delaware, does not think the consequences of this are so weighty as Lachlann does. In fact, he doubts there are any significant sociological consequences at all.
"When's the last time you were affected by a Halloween costume?" he asked. "I think that it's just a way of talking about what interests you and saying who you are."
"I don't think it's very profound," he added. It is, however, an opportunity to make a snarky remark like, "This is what's really scary," he noted.
Arielle Dollinger is a New York≠based freelance journalist whose work has appeared in the New York Times, Forbes.com, Newsday, Long Islander Newspapers, the Arizona Daily Star, and Long Island Pulse. Follow her on Twitter.