The mugshot of Richard Wershe Jr., courtesy of the filmmakers.
I first wrote about Richard Wershe Jr.'s case in 2013, when I was serving a 25-year-sentence for a first-time, nonviolent LSD conviction in the Federal Bureau of Prisons. As a prisoner of the drug war who was outraged at my case, I identified with Wershe, a.k.a., White Boy Rick, who was sentenced to life—as a juvenile—for eight kilos of cocaine under Michigan's draconian, since-repealed 650 Lifer Law. Like my own sentence, I found his excessive. Overkill, when the drug war was in full-swing.
In the late 90s, I was locked up with a bunch of guys from Detroit, Michigan at FCI Beckley in West Virginia. They told me outlandish tales about the baby-faced, teenage drug lord who allegedly ran Motown's inner-city drug trade in the mid-to-late 1980s. Name-dropped by Kid Rock in 1993's "Back From The Dead," Wershe was an urban legend of epic proportions.
As an aspiring writer, I reached out to him, seeking to chronicle his exploits in my Street Legends book series. But after corresponding with him via prison-to-prison mail, I found out that what really went down didn't quite live up to the hood tales that had sprung up around him. What I learned was even more insidious: Wershe was recruited—through his father—to be an informant for Detroit's local drug task force when he was only 14 years old.
The agents cultivated him as a source and established him as a drug dealer for several years, only to cast him aside when higher-ups found out he was underage, and agents were filing his reports under his father's informant number. Cut loose from the task force, but fully trained in the drug trade, Wershe kept selling cocaine until he was busted less then a year later for eight kilos and subsequently sentenced to life in prison.
I continued to correspond with Wershe and write about his case when I got out in 2014. After serving 21 years, I was on a mission to get Wershe—who was approaching three decades of incarceration for a nonviolent offense—out of prison. I met with Shawn Rech (A Murder in the Park), a filmmaker whose M.O. was getting wrongfully convicted and over-sentenced inmates out of prison. He was interested in the case, and when he found out I had access to Wershe, it was on.
In the fall of 2015, we started laying the groundwork for a film, with the goal of not only making a badass true-crime documentary, but first and foremost obtaining Wershe's freedom. It's been a lot of hard work, but in the summer of 2017, Wershe was finally paroled from the life sentence he received as a juvenile. With our film, White Boy, being released Tuesday, and a big-budget Hollywood feature film featuring Matthew McConaughey, White Boy Rick, slated for next fall, everyone will soon know some version of Rick's story.
I talked to the Emmy award-winning Rech, who's become something of a mentor to me, to find out what forces conspired to keep Richard Wershe Jr. locked up in prison for so long, what it was like making the film and searching for the truth, and why Wershe's case is a fascinating glimpse at how the drug war has run roughshod over people and victimized them.
VICE: You started making this film in the fall of 2015. Now its finally coming out, what do you think is the most important thing you've learned about Wershe's case?
Shawn Rech: I learned that, were it not for law enforcement, Wershe may never have sold drugs at all. They trained him, funded him, and guided him into a hornets nest of street hustling.
From the inception of this project, you always maintained that getting Rick out was the main goal. How did it make you feel when he got paroled from Michigan?
I felt like we played a part in it. Many people have been trying for years to shine a light on how unfair his sentence was. The fact that our light was the strongest so far—with an even brighter Hollywood light on the way—I believe we influenced those who were standing in the way of his freedom to step aside. The same day we released footage of a hitman admitting he was hired by Detroit police to kill Rick, that very day, Rick had a very positive development that viewers will see in the documentary.
But Rick is now in prison in Florida—what gives?
When his parole was first denied, and he figured he was never getting out, he participated in a very minor way—like, referring people to each other—in a stolen car ring from prison. When caught, they treated Rick worse than the ringleader, making his sentence consecutive, rather than concurrent like they did for the other defendants. We later found evidence that Detroit authorities contacted prosecutors in the case and asked them to go hard on Rick as a professional courtesy. That's why he's now sitting in a Florida prison. So, despite getting out of Michigan, the injustice continues. And I'm pretty sure Florida officials don't realize they were played by corrupt people up north.
People talk about police corruption all the time, but can you break down what really happened in Detroit, and why Wershe was held for almost three decades for a non-violent drug offense?
Rick agreed to help take down not only corrupt cops, but Mayor Coleman Young himself. He did everything he was supposed to, but Washington went cold on Coleman Young. They didn't care what he was doing. A federal agent said word came down that, "Washington didn't want another Marion Barry."
Basically Rick exposed himself to help them do their job, but the guy he tried to "get" was left in power and made sure Rick was hammered in court and would never see daylight again. And these guys weren't just dirty—they made stories you hear about Rampart [Street] and New Orleans seem like shoplifting. These guys allegedly stole and sold dope, but it went way further than that.
What forces conspired to keep Wershe locked up in prison for so long?
In my opinion, it lasted so long—even after Mayor Young's death—because those he mentored and influenced kept the screws tightened on Rick for the sake of loyalty. Some in Detroit media tell me I'm crazy, but it's what I see.
You interviewed a number of ex-law enforcement guys for the documentary, what part did they play in the story?
It meant a lot to me that they were willing to step up and tell the truth about what happened and what they observed. It's one thing for a documentary to put forth a theory, but entirely another when an FBI agent is looking into the camera saying it.
A lot of ex-criminals were also interviewed, including former East Side drug lord Johnny Curry and ex-Best Friends hitman Nate "Boone" Craft. What role did they play in Wershe's story, and in the documentary?
Johnny Curry was Rick's mentor in the game, but also an FBI target. It was incredible that he agreed to be interviewed for the film. Nathaniel "Boone" Craft admitted to killing 30 people. His interview made the movie, in more ways than one.
A big issue in Wershe's case was his tabloid-worthy media profile. What role did interviewees Chris Hanson and other 1980s reporters and newscasters play in this tale? And how did their reporting hurt Rick's chances at freedom?
They were reporting what the police told them without checking it out independently. The story was hot, and they had no idea the cops had an agenda in making Rick look bigger than he was.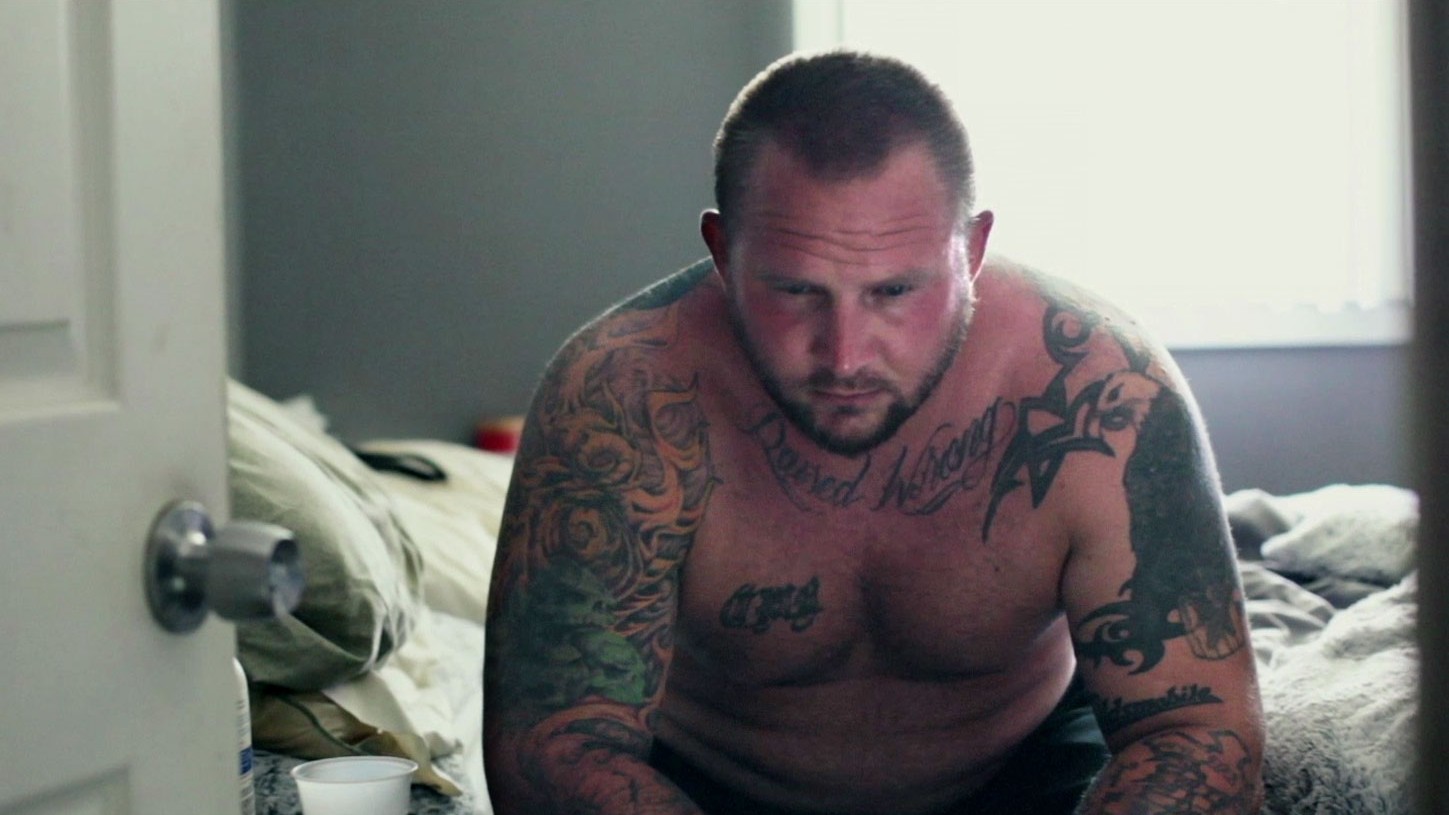 How does Wershe's story exemplify how the drug war has victimized people?
Politicians don't have their feet on the ground. They are just trying to check boxes off to get re-elected. "Tough on Crime" is an easy one. Simply treat the offenders like garbage, and throw away the key. Who cares about measured justice, their lives and their families, let alone their rehabilitation? It's callous and selfish, and an example of very short-sighted leadership, because it costs us so much more, societally, in the end.
What takeaways do you want viewers to have after they watch the film?
Question everything. You can't always believe what politicians, police and reporters say. Dig a little. If a story seems "made for Hollywood," it just may be one big lie.
When can we expect Wershe to finally be released?
He has a few years to do in Florida if nothing changes. But a lot of people are working very hard to educate decision-makers down there so they can better discern if Wershe belongs in their prison. I'm praying they look into it and do the right thing.
I know you are very busy with multiple projects in the works. What can people expect in the future for you?
We have a lot going on—Wrong Cat, about how my partner Andy Hale freed America's longest serving wrongfully convicted man [and] Convicting a Murderer, which is a fresh look at the murder of Teresa Halbach, for which Steven Avery and Brendan Dassey are imprisoned. We have a series about the disappearance of University of Indiana student Lauren Spierer. We're also about to start shooting a documentary on Kenneth "Supreme" McGriff in New York.
Check out White Boy on iTunes now.
Sign up for our newsletter to get the best of VICE delivered to your inbox daily.
Follow Seth Ferranti on Twitter.