Getty Images
President Trump floated the idea of receiving some sort of Nobel Peace Prize for his upcoming summit with North Korea, telling reporters Wednesday that "everyone thinks" he should be given the prestigious awards, though, of course, he would never say he deserved it himself.
"Everyone thinks so, but I would never say it," Trump told a White House reporter when asked whether he should be awarded the honor.
"The prize I want is victory for the world — not for even here — I want victory for the world," Trump said. "That's the only prize I want."
His comments come ahead of a planned historic meeting with North Korean leader Kim Jong Un, where Trump hopes to receive a commitment of denuclearization from the regime.
South Korean President Moon Jae-in said last month Trump was deserving of the award for his efforts to broker a deal with Pyongyang, according to Reuters.
"President Trump should win the Nobel Peace Prize. What we need is only peace," Moon said at a meeting with senior officials on April 30.
And it's not entirely impossible.
"Part of the strength of the Nobel Peace Prize is that it is controversial," Berit Reiss-Andersen, the chairwoman of the Norwegian Nobel Committee, told the New York Times. "If it was a global consensus prize, it wouldn't have the relevance and the authority that it actually has today."
Eighteen House Republicans formally nominated the president for prize on May 2 in a letter to the Norwegian Nobel Committee, according to the Hill.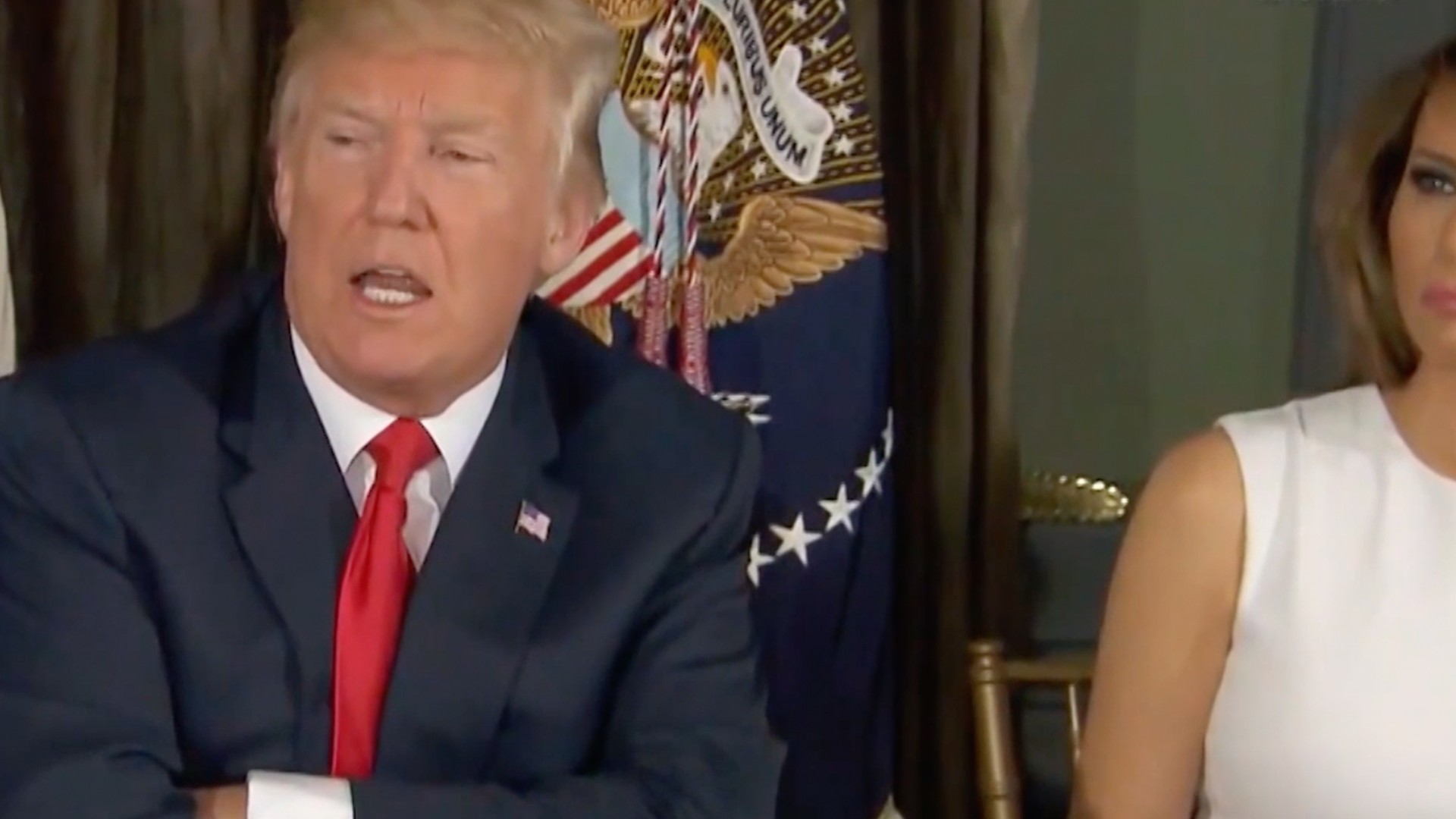 "Although North Korea has evaded demands from the international community to cease its aggressions for decades, President Trump's peace through strength policies are working and bringing peace to the Korean Peninsula," Republican Rep. Luke Messer of Indiana wrote in the letter. "I cannot think of no one more deserving of the Committee's recognition in 2019 than President Trump for his tireless work to bring peace to our world."
Cover image: Donald Trump speaks during an announcement in the Diplomatic Room of the White House in Washington, D.C., U.S., on Tuesday, May 8, 2018. (Al Drago/Bloomberg via Getty Images)