Florida's nightmarish scheme for restoring voting rights to people convicted of serious crimes is in trouble.
In November, residents of the Sunshine State will vote on a constitutional amendment that would automatically grant more than a million ex-cons—excluding murderers and sex offenders—the right to vote. A successful grassroots petition drive gathered 799,000 signatures from registered voters to place the measure on the ballot, and it was supported by 67 percent of the state electorate, according to a February Quinnipiac University poll of 1,156 registered voters. The same month, US District Judge Mark Walker struck down Florida's existing process for restoring voting rights to convicted criminals as unconstitutional.
---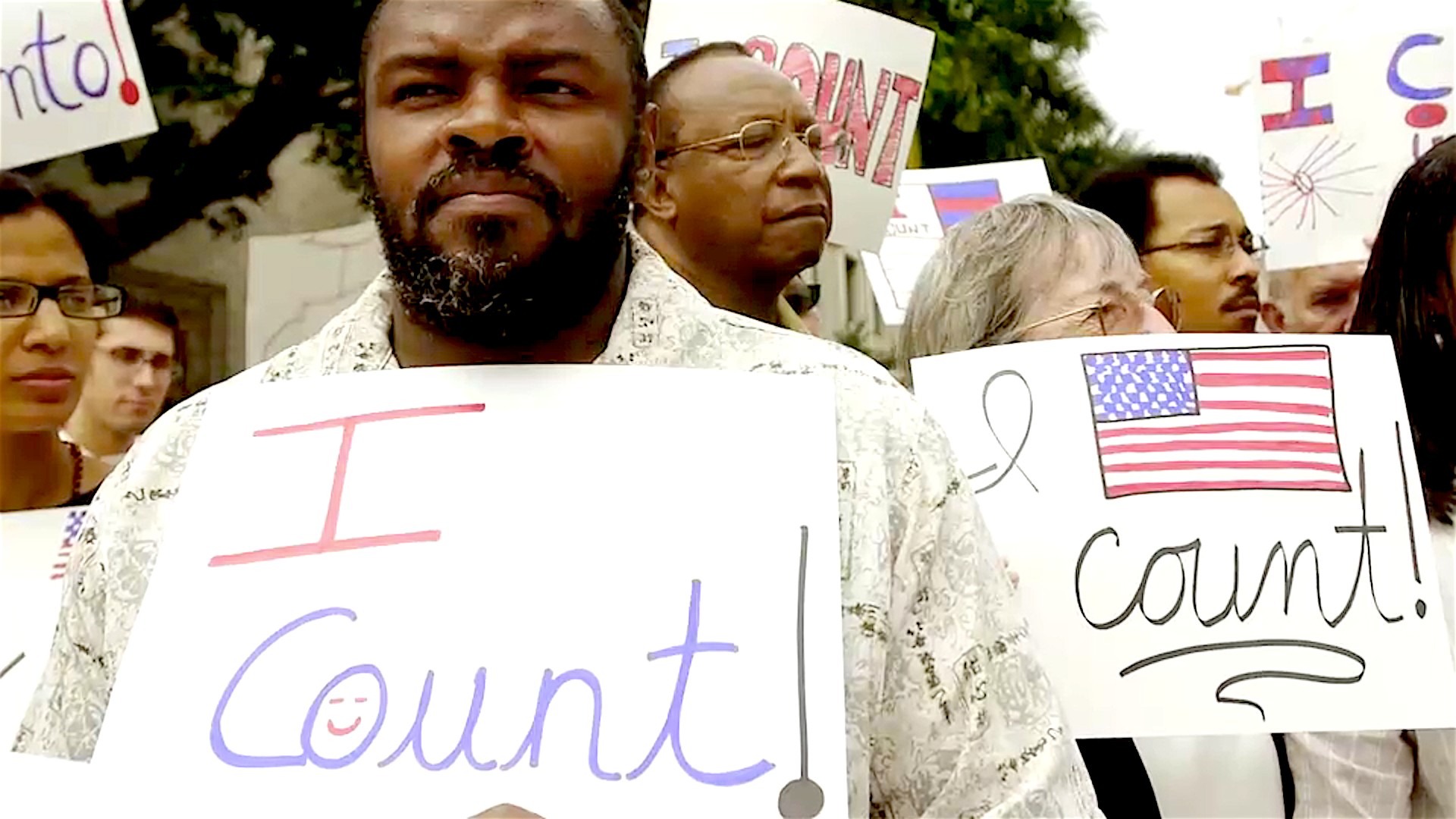 ---
But Governor Rick Scott and Florida's three elected cabinet members, all of whom who serve as members of the state's clemency board, have refused to pull the plug on archaic, draconian practices blocking former criminals from taking part in democracy. On Monday, Attorney General Pam Bondi went so far as to ask the 11th US District Court of Appeals in Atlanta to stay Walker's ruling, arguing a 30-day deadline the judge imposed on the Clemency Board to change its system was unfair. Two weeks ago, Bondi also filed a formal appeal of Walker's ruling.
Spokespeople for Bondi, Chief Financial Officer Jim Patronis, and Agriculture Commissioner Adam Putnam, who is a Republican candidate for governor, did not respond to phone messages and emails seeking comment. But Governor Scott's press secretary John Tupps railed against the federal court ruling in an emailed statement. "Judge Walker haphazardly ordered elected officials to change decades of practice in a matter of weeks," Tupps argued. "This is completely reckless and does not give the victims of crimes the voice they deserve."
Meanwhile, some black lawmakers and civil rights advocates argued the governor has a more nefarious—and cynical—motivation for refusing to change Florida's clemency system: marginalizing disenfranchised African Americans, whose votes could be the difference as Scott tries to win a US Senate seat this year.
"The governor has a particular belief system that often causes him not to err on the side of marginalized communities," Tallahassee Mayor Andrew Gillum told me. "In this instance, I believe the governor and cabinet members have adopted policy that has a disproportionately negative impact on communities of color."
Susan MacManus, a University of South Florida political science professor, told me the public perception is that Scott is adamantly against restoring felons rights because it will lead to more registered Democrats on the rolls. "That is a theory that has been in existence since before the Florida situation and it is an assumption on the minds of many voters," she said.
Due to the state's clemency process, 21 percent of the state's African American population, which traditionally leans strongly Democratic, had been denied voting rights, according to a 2016 study by the Sentencing Project. That means more than one in five African Americans who were eligible to cast ballots in Florida could not due to a past felony conviction, according to the study.
Shortly after assuming office, Scott—along with Bondi, Putnam, and then-CFO Jeff Atwater—rewrote the rules for obtaining clemency, making Florida the hardest state in the country for ex-cons to regain their voting rights, according to the Brennan Center for Justice. The governor and the cabinet members essentially scrapped reforms by Scott's predecessor, Charlie Crist, that automatically restored rights to non-violent offenders upon completion of their sentences.
As USA Today reported, Florida is unique nationwide in requiring ex-felons wait a minimum of five years before they can apply for clemency. Other barriers include requiring former inmates to remain crime-free during the waiting period and obtain certified copies of court documents for each conviction. That isn't necessarily a simple task if the offender in question was locked up for years or longer.
Even then, it's up to Scott and his cabinet members to decide whether or not a felon gets their voting rights restored. The numbers paint a stark picture: Between 2011 and 2015, Scott's administration had only restored voting rights to fewer than 2,000 ex-felons and the disenfranchised population grew from 150,000 to over 1.6 million, according to the Brennan Center.
Gillum, a Democratic candidate to replace Scott next year, suggested that Scott was refusing to comply with the Walker ruling and in so doing blocking a potential wave of new Democratic voters from casting ballots this November. That, in turn, could increase his own chances of unseating incumbent Bill Nelson. "A federal judge ordered Scott and his cabinet to reform the current process and come up with a new set of guidelines," Gillum said. "They have not taken any action since February and now they want an additional delay to maintain business as usual."
In his ruling, Walker also noted that the clemency board's decision-making process took on racial and partisan undertones. The judge pointed to the clemency application of Steven Warner, a white ex-con who cast an illegal ballot in Florida's 2010 election. When Warner went before the clemency board three years later, he explained that he voted for Scott.
"The governor laughed [and said,] 'I probably shouldn't respond to that,'" Walker wrote. "A few seconds passed. The governor then granted the former felon his voting rights. But Plaintiffs identify five former felons who, at other points, were questioned about illegal ballots cast and then rejected on that basis. It is not lost on this Court that four of the five rejected applicants are African-American."
Tupps scoffed at the criticisms that Scott's challenge to the Walker ruling was all about keeping blacks away from the polls. "The Governor will always stand with victims of crimes, not the criminals that commit heinous acts," the spokesman insisted. "Let's remember, these criminals include those convicted of crimes like murder, violence against children and domestic violence."
Still, Scott has compiled a compelling track record of initiating policy that hurts Florida's African Americans, nearly 24 percent of whom lived in poverty, according to a 2016 state study. In 2011, Scott proposed a budget that wiped out state funding for two historically black colleges. He also followed through on a campaign promise to require welfare recipients to undergo drug testing to receive benefits, playing into the awful stereotype that black people who receive government assistance are freeloading drug addicts. During a years-long fight with the American Civil Liberties Union in the state, two federal courts deemed drug testing welfare recipients unconstitutional.
A 2014 Tampa Bay Times investigation also found that Scott appointed far fewer African Americans to judgeships than his fellow Republican predecessors Crist and Jeb Bush. During a nearly four-year span, Scott only named nine black judges compared to 34 appointed by the two previous governors in roughly the same timeframe. And in September of last year, the Florida Legislative Black Caucus accused Scott of suppressing the black vote for a special election in a part of south Miami-Dade that had been hit by Hurricane Irma. (He had declined their request to postpone the election.)
When it comes to the clemency board's process for restoring felons rights, inmate data from the Florida Department of Corrections shows it has more of a negative impact on African Americans than any other ethnic group, according to Mark Schlakman, senior program director for Florida State University's Center for the Advancement of Human Rights.
"Regardless of the intent, it is incontrovertible that Florida's highly restrictive civil rights restoration policies disproportionately impact minorities, more specifically those identified as black, when one reviews Florida Department of Corrections statistics," Schlakman told me. "I think the underlying policies and implications of those policies certainly are cause for concern."
According to statistics compiled using Florida Department of Corrections data by the Sentencing Project, the black imprisonment rate in the state is 1,621 per 100,000 people, while the white imprisonment rate is 448 per 100,000. Still, Schlakman wasn't convinced that denying so many felons the right to vote gave one political party an advantage over others. "Those popular narratives that more routine voting rights restoration helps one party are not necessarily well-founded despite Democratic voting trends," Schlakman said. "It is bit more complex because the majority of Florida ex-felons are white."
Jon Sherman, senior counsel with the Fair Elections Legal Network, which represents plaintiffs whose lawsuit helped put Scott's clemency scheme on the chopping block, said the 1.6 million ex-felons who can't vote represent more than 10 percent of Florida's adult population. "It may have started in the 19th Century as Jim Crow laws to suppress turnout," Sherman said. "But today it has metastasized into this cancer that affects everyone; Democrats, Republicans, Libertarians and Independents. It is not any particular group."
Desmond Meade, an ex-felon who leads Floridians for a Fair Democracy, the group behind the constitutional amendment petition drive, agreed that despite a handful of GOP power players in the state holding out, the cause seems to be going mainstream. "I was recently at a meeting full of conservatives who solely supported the citizens initiative," Meade said. "We did this in spite of the politics. We are going to set an example of how we can transcend political and racial lines for the good of the people."
Sign up for our newsletter to get the best of VICE delivered to your inbox daily.
Follow Francisco Alvarado on Twitter.