Getty Images
Having survived an assassination attempt with a Cold War nerve agent, Yulia Skripal, daughter of the former Russian double agent Sergei Skripal, found herself at the center of a surreal diplomatic spat Wednesday, with the Russian embassy insinuating Britain had effectively kidnapped her.
The allegation came after Skripal, a Russian citizen, issued a statement through London's Metropolitan Police in which she, perhaps understandably, declined the offer of consular assistance from Russia — the government accused of attempting to kill her.
"If I change my mind I know how to contact them," read the statement.
The 33-year-old was poisoned in the March 4 attack apparently intended to kill her father, during a trip to visit him from her home in Moscow. The international chemical weapons watchdog, the Organization for the Prohibition of Chemical Weapons, confirmed Thursday Britain's assessment of the chemical used in the attacks was correct: that it was novichok, a military-grade nerve agent developed by Russia.
The attack left her in a coma for weeks, but she left hospital Monday and was immediately taken into hiding by British security services, prompting demands from Moscow for access to her.
Skripal's comments drew a swift response from the Russian embassy in London Wednesday, which issued a line-by-line dissection of the release saying it doubted "that the statement really belongs to Yulia."
"The text has been composed in a special way so as to support official statements made by British authorities," it read. "Particularly amazing is the phrase 'no one speaks for me' appearing in a statement which, instead of being read on camera by Yulia herself, is published at Scotland Yard website."
It concluded that "the document only strengthens suspicions that we are dealing with a forcible isolation of the Russian citizen."
READ: The daughter of poisoned Russian spy Sergei Skripal has left hospital and gone into hiding
The future of Skripal and her father — a former double agent who was jailed in Russia for selling secrets to the British, before being released in a 2010 spy swap — has been a point of contention between London and Moscow since her recovery. Sergei Skripal remains in a serious condition.
As the targets of an assassination attempt, the pair have been under tight security, with Yulia reportedly moved by British security services to a guarded location — prompting accusations from Russia that she is being held against her will.
Britain's Sunday Times reported that the U.K. could assign the father and daughter fresh identities to start new lives in the United States, under the eyes of American intelligence services. Russia responded by saying that it would view any "secret resettlement" of the Skripals as an abduction of its citizens.
"The world, while having no opportunity to interact with them, will have every reason to see this as an abduction of the two Russian nationals or at least as their isolation," read a statement on the embassy website.
Relations between Britain and Russia have plummeted in the wake of the incident, with the U.S. and other Western powers throwing their support behind London by joining in a collective expulsion of Russian diplomats. Russia, which denies it carried out any attack, expelled Western diplomats in response.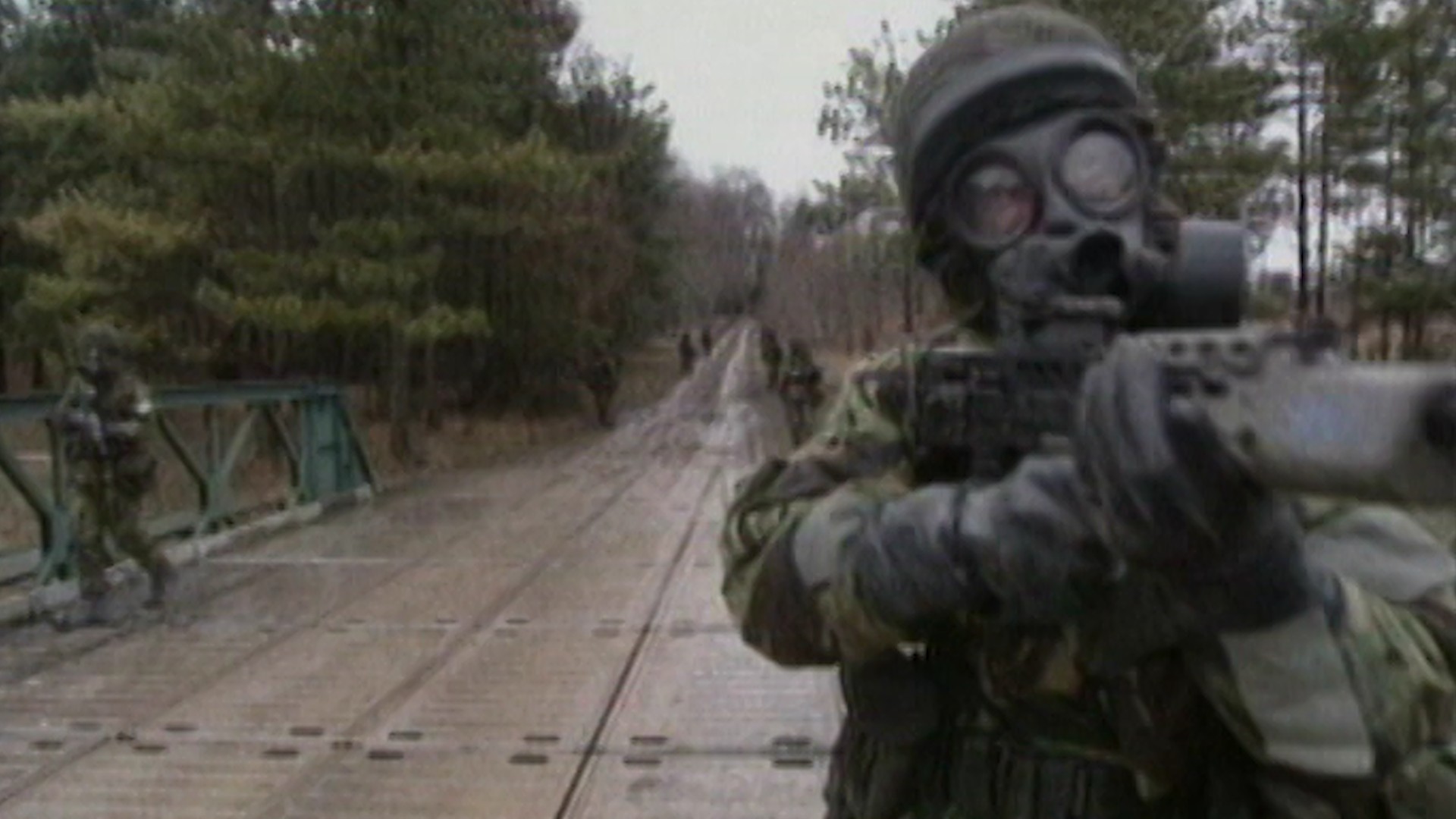 Cover image: Russian President Vladimir Putin speaks during a meeting with scientists and officials at the Kurchatov Institute April 10, 2018 in Moscow, Russia. (Mikhail Svetlov/Getty Images)