All photos by author
On Saturday morning, I asked Jeremy, a daily BART rider, what he thought of the anti-immigration ads all over San Francisco's Civic Center station, where we were standing. What anti-immigration ads? He hadn't noticed them, even the one in front of us. During our conversation, another man did notice the ad and, without breaking stride, spat on it.
First reported by BuzzFeed News, the anti-immigration advertisements paid for by Progressives for Immigration Reform (PFIR), a DC-based group, have cropped up on the Bay Area Rapid Transit (BART) stations and trains. The advertisements target US tech workers directly and claim that tech companies think domestic are "expensive, undeserving, and expendable." They also call on Congress to "fix" the H-1B visa program, which allows US employers, including tech companies, to hire skilled foreign workers.
Though the ads have sparked multiple news stories and angry tweets, my conversations with BART riders show many people aren't noticing the ads. When they did notice, the response was often disgust or indifference.
Jeremy's reaction to the ad was a shrug. "Everyone's out here trying to get money," he told me.
Another rider, Paul, exiting Civic Center station in blue hospital scrubs, said, "I haven't even paid attention to (the ads) because I'm always in a rush."
---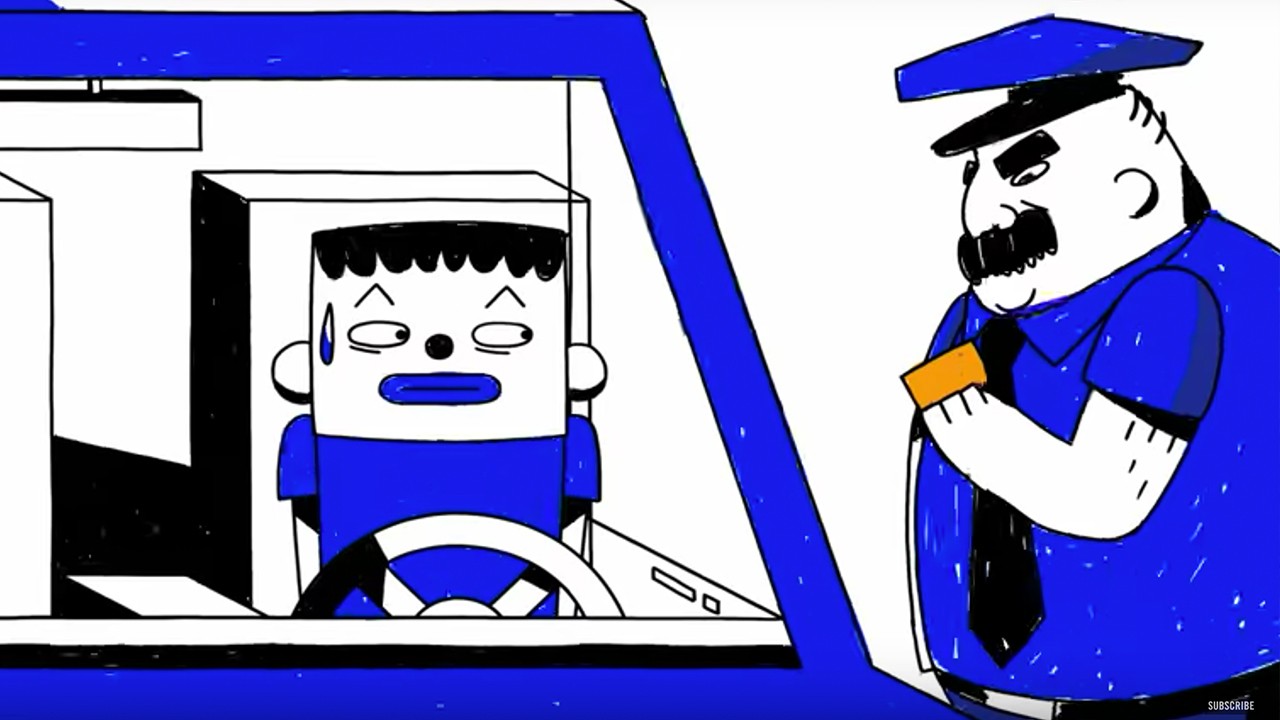 ---
Ashleigh, a retail worker on her way to job interview, told me she hadn't noticed the ads, which Progressives for Immigration Reform paid $80,000 to advertise in BART stations from mid-March to mid-April. After taking a moment to read the ad, she said, "It doesn't sit well," and it "seems segregational and not welcoming."
Norma, a driver for an adult daycare program in Fresno, was the only person I met who supported the ad's message to hire more American workers. She thought it would "provide lower-income people (in the US) with more self esteem." But there is little evidence US technology companies would hire lower-income Americans if H-1B visas were restricted. Employees hired on an H-1B visa are required to have a minimum salary of $60,000, and Bay Area–based companies like Facebook, Google, and Apple pay an average salary of over $130,000 for their employees on H-1B visas, according to a 2016 analysis of US Citizenship and Immigration Services data from the Pew Research Center.
In a public statement issued Friday, BART said the advertisements do not violate its advertising guidelines, and that the transit agency is legally required to post them. The statement goes on to say that BART doesn't endorse the ads and mentions BART's "Safe Transit Policy," which was created last year as a response to the growing anti-immigrant, ICE-led operations occurring across the country.
In an email to me, a BART spokesperson explained what it would take for PFIR's advertisement to actually violate its advertising guidelines. "If the ads specifically said: 'Immigrants are xxx (insert disparaging/hate words),' then we would be able to deny the ads based on our guidelines," they said.
While the BART ads ostensibly appeal to US tech workers, the organization behind them seems to want to denigrate immigration by any means necessary. The Southern Poverty Law Center has called PFIR an "anti-immigration front group," and the Anti-Defamation League says PFIR's "real agenda is to cite immigration as the major source of environmental problems in the United States."
The executive director at PFIR, Kevin Lynn, would not disclose the source of the anti-immigration group's funding to BuzzFeed. A 2014 article from the Anti-Defamation League lists PFIR amongst the recipients of funding from The Colcom Foundation, "the single largest funder of anti-immigrant groups in the United States." The ADL also notes PFIR has previously received funds from smaller anti-immigrant groups like the Weeden Foundation, which gave $20,000 in 2011.
On Friday night, as BART riders lined up on the platform at the Civic Center station, many didn't seem to notice the most prominently displayed ads across the platform. I saw one woman take a photo of the PFIR ad, grimace, and shake her head as she walked away. She said she was shocked to see it, and found the content of the advertisement "hateful." She mentioned having a number of friends on H-1B visas and said the message seemed apt for a Facebook post, but not an advertisement.
Another man, headed in the opposite direction toward the South Bay, stared at the ad with a confused look. He told me usually he doesn't usually notice BART advertisements. A software engineer, he mentioned how much uncertainty his colleagues on the H-1B visas face, but also said the ad was part of the organization exercising its First Amendment rights.
Moments before another southbound BART train approached the platform, a man looked at the ad and shook his head. "These ads were not paid for by anyone in California," he said to me before he stepped aboard.
An employee of the San Francisco Office of the Federal Public Defender took a photo of the advertisement while waiting for a southbound train. She said the ad was using "scare tactics" to spread its message. "I'm not not sure how an organization could be progressive and be against immigration," she said.