Orlando's Pulse nightclub, where Omar Mateen gunned down 49 people and wounded dozens more before pledging allegiance to ISIS, wasn't his intended target, prosecutors said at the trial of his widow Noor Salman on Wednesday.
Mateen had originally planned to attack Disney Springs, a shopping and entertainment complex just 15 miles away from Pulse — and Salman, 31, knew that, prosecutors said in their closing arguments. Mateen wanted to smuggle an assault weapon into Disney Springs in a child's stroller but changed his mind at the last minute, according to prosecutor Sarah Sweeney.
Jurors will now decide whether Salman was complicit in her husband's attack on Pulse in June 2016— and whether by aiding and abetting him, she provided material support to the Islamic State group. Prosecutors also charge that she knowingly misled the FBI and obstructed justice. Salman is facing life in prison.
Law enforcement found the stroller and a doll in Mateen's car after he was killed in a gunfight with officers at Pulse on June 12, 2016. Prosecutors said that the stroller was too small for Mateen's son, who was 3 at the time.
"The target of that terrorist attack was not the Pulse nightclub," Sweeney said on Wednesday. "The target in his his attack was Disney."
Mateen changed his mind about the venue the same night as the shooting. And it doesn't matter for Salman's charges if she knew or not, prosecutors said.
During interviews with the FBI after the attack, Salman recalled having dinner at Disney Springs (then known as Downtown Disney) and afterward, drove around Pulse nightclub for 20 minutes on June 8, 2016 with Mateen as he talked about attacking it.
"Omar was driving slowly, looking around and at one point stated, 'How upset are people going to be when it gets attacked," Salman wrote in her statement.
But expert witnesses called by both sides contradicted Salman's statement. FBI Special Agent Richard Fennern testified that the couple's time on that date was accounted for, as proven through cell phone records and receipts, according to the Orlando Sentinel. Salman's cell phone didn't ping towers anywhere near the Pulse nightclub that night.
The interview wasn't recorded, and defense lawyers argued Salman's statement was a "false confession." A psychologist called to the stand on Tuesday testified that Salman was "not the brightest of all people" with an IQ in the lower 14 percentile, which made her particularly vulnerable for a false confession. Defense attorneys also cast Salman as a victim of domestic abuse, who had been recently been exhausted by lengthy FBI interrogations.
Prosecutors, however, argued that Salman deliberately misled FBI investigators.
"Omar Mateen is a monster. Noor Salman is a mother, not a monster. Her only sin is she married a monster," defense attorney Linda Moreno said during the eight-day trial.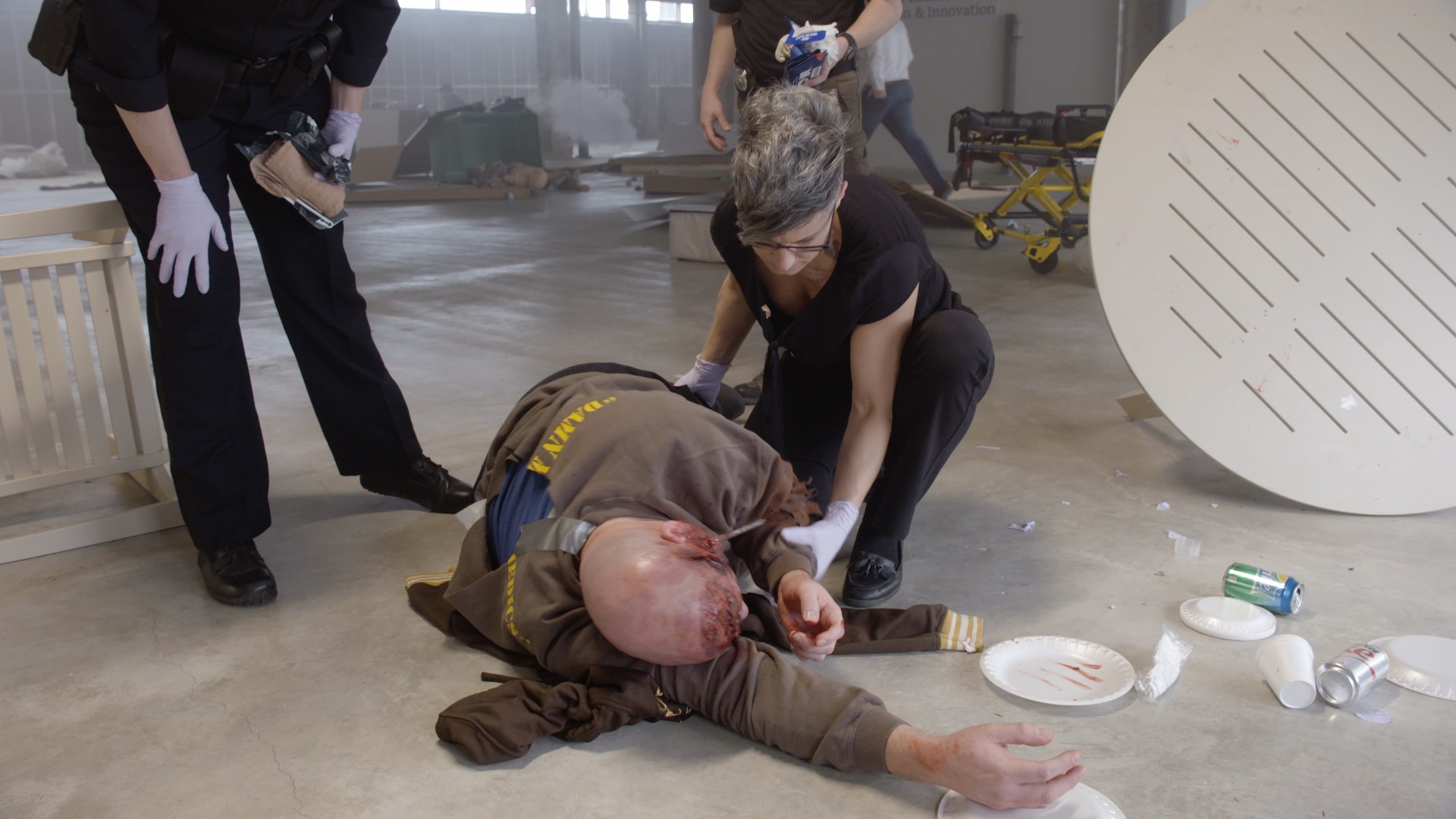 Cover image: Sponsoring attorney Sam Amin speaks to the press following the arraignment of Noor Salman on January 18, 2017 in Oakland, California. Salman pled not guilty to all charges. A bail hearing has been set for February 1. (Photo by Elijah Nouvelage/Getty Images)