Photo by Chris Hall/Courtesy Ring of Honor Wrestling
This article originally appeared on VICE Sports Canada.
Sports fans in Toronto are a passionate bunch. The fans of each of Toronto's major sports teams are known to be among the rowdiest in their respective leagues. From the Raptors' Jurassic Park den, to Leafs playoff sensation Dart Guy, to TFC supporter group Red Patch Boys, to a baseball fan base so drunk and obnoxious that babies aren't safe in the stadium, when residents of Toronto get into something, they go way over the top.
Understandably, fan hysteria is commensurate with the team's success. All of Toronto's major sports teams are playoff contenders at the moment, but we are not far removed from Jurassic Park being just a walkway, Leafs tickets actually being affordable on the secondary market, and $2 promo nights designed to fill the seats during Tuesday night Jays games.
The one thing that doesn't waver in Toronto is the city's passion for professional wrestling. Over the course of four weeks in May, wrestling organizations with origins in Japan, Mexico, and the United Kingdom presented shows in Toronto, all of which were rousing successes. Ring of Honor and New Japan Pro Wrestling sold out Ted Reeve Arena, ditto for Lucha Underground in conjunction with local outfit Smash Wrestling at Lee's Palace, while WhatCulture Pro Wrestling packed The Phoenix.
---
---
This wasn't just general enthusiasm, or curiosity about outfits that rarely tour outside of their home bases, either. At each event, the fans knew the idiosyncrasies of both the product and audience participation so well that it felt like each event was happening in its country of origin.
When New Japan legend Hiroshi Tanahashi stepped onto the top rope during his entrance, fans threw streamers into the ring, just as they would in Korakuen Hall in Tokyo. When the action between luchadores got particularly heated, fans pistoned their arms skyward with fingers in the air yelling "lucha!" just as they would at Lucha Underground Arena. And when the ring announcer prepared to bring out WhatCulture Pro champion Joe Hendry and declared that the match was set for one fall, fans called "one fall!" right back to him, as they would if they were in the O2 Academy in Newcastle. "It's a very smart crowd, very educated in all forms of pro wrestling, and I think those are the best crowds to work in front of. Toronto has always been one of my favourites. I can also mention a place like Los Angeles in the same vein. They're there to have fun, and they understand everything you're going to attempt as a wrestler," Kenny Omega, the top international star in New Japan, told VICE Sports.
"Whether you're gonna go for strong style, you're going to try lucha, OK we're going to go classic North American or catch style, or we're just going to do some over the top comedy—as long as they're having fun, they don't care. They're going to cheer for it, they're going to love it, they're going to come back."
The question is why does the city take to pro wrestling the way it does, and with such consistency? Other combat sports such as boxing and MMA have had varying levels of success at the box office in the city, and the entertainment calendar at large is packed on any given night, meaning there's stiff competition any time a wrestling promoter wants to run Toronto.
In most cities, there wouldn't be enough room for all of it, but Toronto is different—pro wrestling always seems to take precedence.
---
Watch more from VICE Sports on Canada's Beer Guzzling Arm Wrestler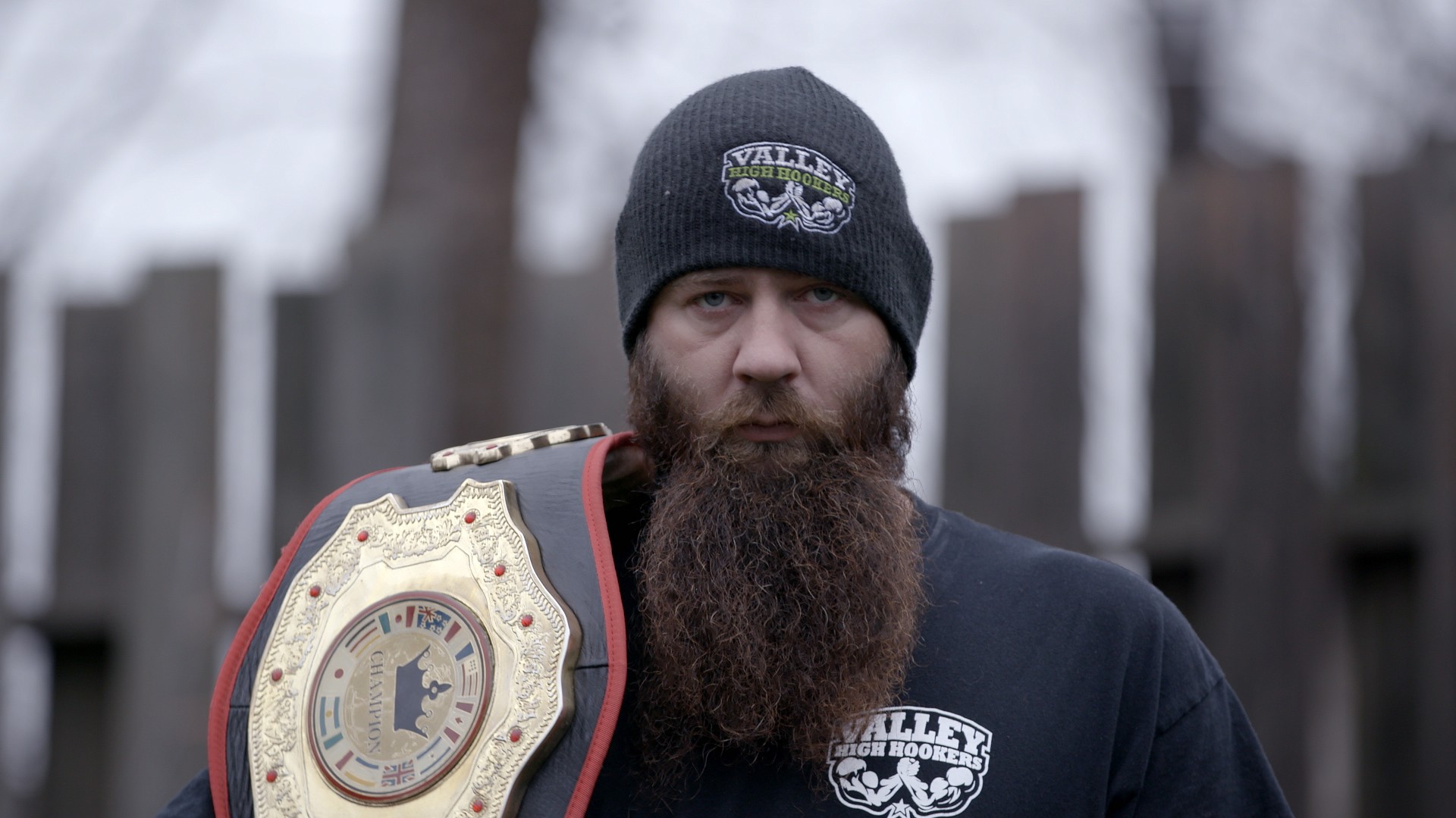 ---
"Toronto is generally just a big melting pot for all types of cultures. There's such a cool, energetic vibe and positive support for pro wrestling," said Omega, who was born in Canada. "I'll recall my high school history, where there was a group of us that would have done anything to attend a show live. We were so passionate about pro wrestling, and we almost couldn't imagine how other people didn't like it as much as we did. We would do our little backyard shows, and it was like pulling teeth to get our friends to come watch.
"It just seems that for some reason there are more people in Toronto like how I was in high school."
That rabid enthusiasm for pro wrestling extends back to when the Toronto fans were in high school, and to when their parents and grandparents were in high school.
Toronto has been a major wrestling market since the 1930s, when Jim Londos would headline shows at Maple Leaf Gardens. Londos was the most popular wrestler of the day, and helped carry the region until the Tunney family took over wrestling in the city in 1939. John and Frank Tunney would help establish the first major Canadian superstar in Whipper Billy Watson, and in the 1960s, housed one of wrestling's all-time great heels and draws in The Sheik. With The Sheik atop the card, the Tunneys consistently drew more than 10,000 people in Maple Leaf Gardens for over seven years.
In the late 1970s, "Maple Leaf Wrestling" aligned with Jim Crockett Promotions, which meant Ric Flair and Dusty Rhodes began appearing at the Gardens as well. Around that time, the wrestling world experienced a seismic shift on the national scene, as Vince McMahon's World Wrestling Federation began to make ground on Crockett. As such, when Jack Tunney took over the family business, he shacked up with the McMahons, starting a decade-long relationship which brought WWF programming to Canadian cable, and the biggest names in wrestling to downtown Toronto.
The highlight of the relationship was no doubt the oddly named "Wrestling Hulkamania Night" at Exhibition Stadium, which drew 70,000 people to watch Hulk Hogan and Paul Orndorff battle in the main event. Tunney's importance was such that he was even given an on-screen role as "president" of the WWF.
[Hulk Hogan vs. Paul Orndorff]
The history of wrestling in the town has established Toronto as not just a one-promotion town, the way Southern American cities were once exclusively NWA and WCW markets. It's been exposed to various promoters and styles throughout the years, and that knowledge has been passed down from generation to generation.
"It's not like the old Jackson, Mississippi, days where you can lock up, put on a headlock and they throw babies in the air. They want to see the good shit, but when they see the good shit, they fuckin' go bonkers for it. It's a smart town, but they're more discerning. They like what they like, and you can tell by the number of tickets they sell," legendary wrestling personality Jim Cornette, who also doubles as one of the sport's most knowledgeable historians and top memorabilia collectors, told VICE Sports.
"It's New York and Toronto, and Toronto to me is ahead of New York because the facilities are nicer, and the fans are cooler. You don't get the fuckin' bunch that just wants to chant Twinkies at the referee."
The crowds in Toronto make it a desirable place not just for promoters, but for the performers themselves. One of the most iconic crowd involvement moments in wrestling history took place in Toronto at Wrestlemania X8, when fans simply decided to cheer the heel Hulk Hogan over The Rock, prompting the then-dastardly "Hollywood" Hogan to revert back to his altruistic superhero ways of old mid-match. As Omega points out, Toronto fans are appreciative of all wrestlers—heel or face, Canadian, American, Japanese, British or Mexican.
"My first Toronto experiences were with the WWF. The stadium show, I wrestled Jose Lothario. I said, 'My God, I'm actually going to get to wrestle in Toronto, I get to put that on my résumé,'" recalls Cornette. "SummerSlam was three or four days before that, and I took a bump where I hurt my knee. The bursa sac filled up with blood, it's purple, I'm limping, but I don't let anybody know about it, because I knew they wouldn't let me work Jose. I also wanted the payoff, because there was 30,000 people there. So I didn't let anybody see my leg for four days."
One look around Ted Reeve Arena during the recent Ring of Honor/New Japan Pro Wrestling show illustrated how profitable events in Toronto can be for independent performers as well—particularly at the merchandise table.
There was seldom a chest in the venue without the Bullet Club logo on it, the faction headed by Omega. Everyone from the 64-year old Indian-Canadian man to his elementary school-aged son was wearing one. For a Canadian to obtain such a shirt, they have two options. They can pay $50 in cash in person at a live event, or pay a minimum of $25 plus more than $14 in shipping costs online. While hockey fans in Toronto can buy a Maple Leafs shirt for $8 at Walmart, wrestling fans have to shell out the equivalent of their cell phone bill to outfit themselves—and yet they continue to do it.
Even Canadian independent promotions seem to operate on a higher level than most globally. Smash Wrestling, the city's most successful indy federation at the moment, runs in the same venues as pop singers, and comes complete with a video screen, entrance montages, lights and smoke machines.
Wrestling fandom in Toronto will never waver the way it will for team sports. The Leafs and Raptors and Jays might fluctuate between contention and basement-dwelling, but barring an industry-wide collapse or scandal, the fact that wrestling is "fake" ensures that new stars will always be created and intrigue can always be drummed up. But promoters don't have to work too hard to entice people in Toronto. The city's love for wrestling is anything but fake—it's as real as it gets.