Angela Merkel's government has launched a campaign to fight hate speech online, passing a law that requires companies to delete posts that violate strict policies. But since it took full effect on January 1, the law has drawn calls for it to be abandoned, including from Germany's far-right and the country's best selling newspaper.
"What we see right now is state-imposed private censorship," Marie-Teresa Weber, head of consumer and media law at Bitkom, Germany's digital association, told VICE News. "It's private international companies, which have to assess now what is covered by the freedom of expression in Germany and what is not."
The Net Enforcement Law (NetzDG) requires social media companies with more than 2 million users in Germany -- including Facebook, Twitter, Instagram, YouTube and Snapchat -- to remove any posts categorized as hate speech and other illegal speech. That can be anything from inciting violence to disparaging religious groups.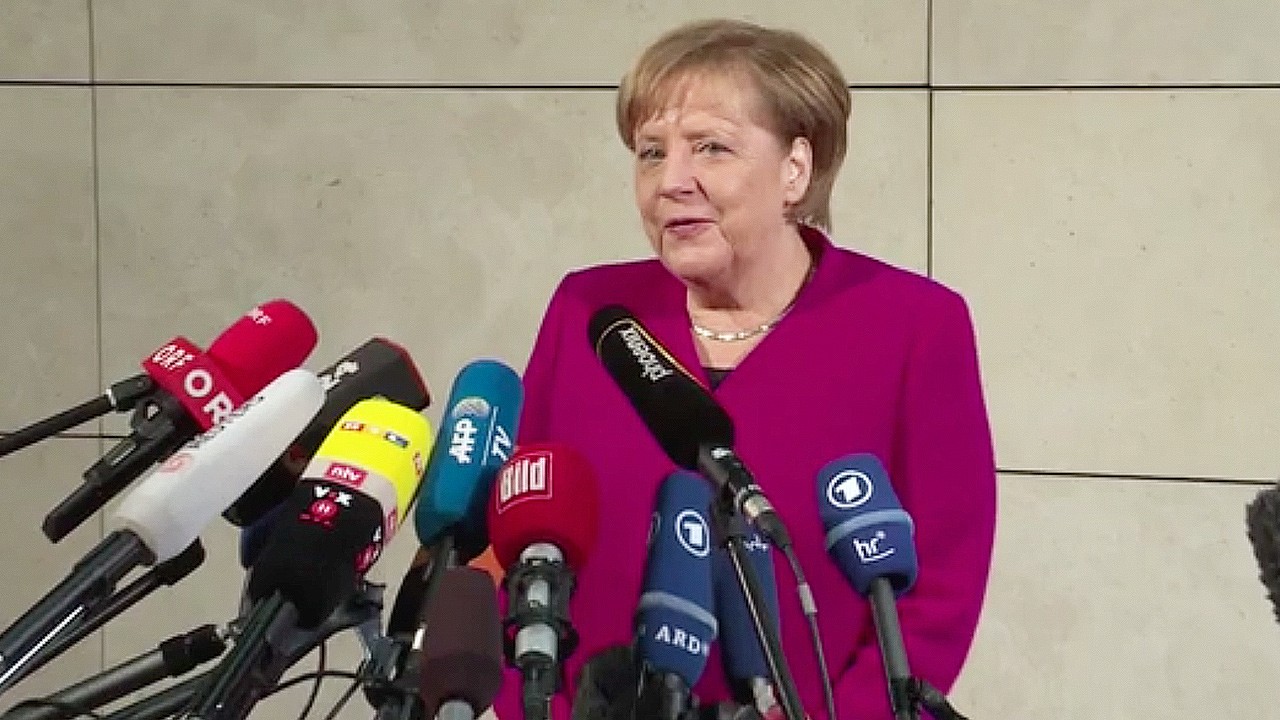 But the companies themselves are left to enforce it, and, with potential fines reaching as high as 50 million Euros, they're erring on the side of caution. Some comedians and other artists have seen their posts blocked under the new law.
This segment originally aired January 10, 2018, on VICE News Tonight on HBO.