Original image by Michael Buckner/WireImage
The Philadelphia Eagles beat the Vikings last week, officially securing their spot against the New England Patriots in this year's Super Bowl—the first time in more a decade the Eagles have had a shot at the championship after losing out to the Patriots back in 2005. And while some rowdy fans in Philly punched horses and unsuccessfully scaled slippery street lights last weekend in honor of the news, officials in Boston celebrated in a slightly different way—banning Eagles-related items from one of the city's most famous public parks.
According to WCBV, the Esplanade Association—which oversees Boston's Esplanade along the Charles River—has announced a ban on bald eagles, Philadelphia-brand cream cheese, and other "Philadelphia-themed products" between now and the Super Bowl on February 4.
The tongue-in-cheek ban also prohibits people from bringing cheesesteaks or dark green clothing to the three-and-a-half-mile Esplanade. Sylvester Stallone, naturally, is also not allowed on park premises.
"We realized that appearing in a Super Bowl for only the third time—and first time since losing to the Patriots in 2005—was disorienting for Philadelphia fans," the Esplanade Association executive director, Michael Nichols, said, according to WCBV, "and that clarity on acceptable items to bring in our park should be offered."
Here's the full list of all banned items:
Any Philadelphia sports apparel
Cheesesteak sandwiches
Cracked copper bells
Soft pretzels
Philadelphia-brand cream cheese
Anything in the shade "Midnight Green"
Mummers, which are these people apparently:
Will Smith
Sylvester Stallone
The Esplanade Association doesn't really get into specifics on how it will enforce these rules—it likely won't have a team of enforcers walking around to check cream cheese labels or whatever. But if you're in Boston and considering a nice stroll along the Charles River this weekend with a busted copper bell in tow, it might be best to hold off until after the big game. Especially since Patriots fans have been known to set stuff on fire when they're pissed.
Related: Eagles Fans Gone Wild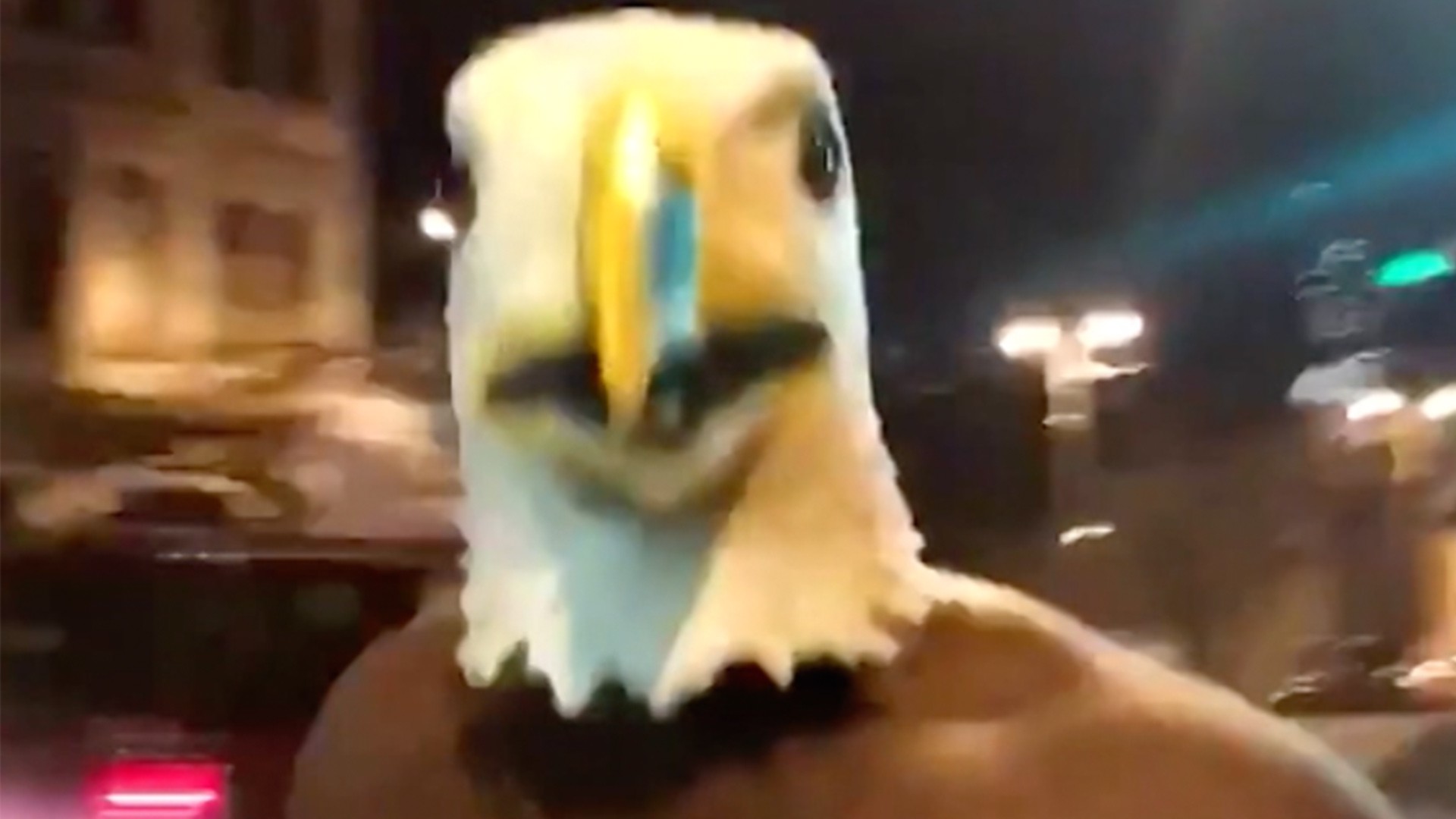 Sign up for our newsletter to get the best of VICE delivered to your inbox daily.