On December 14—the day after 63 percent of white women in Alabama voted for pedophilia-accused republican Roy Moore while 98 percent of black women voted for democrat Doug Jones—popular blogger and author Luvvie Ajayi posted a link to her Facebook and Twitter accounts that led to a list containing the names and websites of over 100 black women running for office in the United States in 2018. Ajayi wrote on Twitter that she had been looking such a list herself, but couldn't find one. So, she teamed up with creative consultant Lucrecer Braxton, blogger Sili Recio, and Candace Jones to start one.
The team formed after Ajayi posted in a Facebook group she had made to promote her book, I'm Judging You: The Do-Better Manual, asking for volunteer help. Working collaboratively online from different cities across the country, the four acquaintances began working off of a list of around sixty names that had been started by journalist Jeff Yang and passed off to Ajayi. The women then went through the list, adding in links to websites, donation pages, and social media accounts, as well as dozens more candidates crowd-sourced through social media. The list is currently hosted on Ajayi's own website, but the group plans to migrate it to its own website eventually.
"Mainly, we just started doing it so that people could start doing some research and know who was out there," Braxton tells Broadly. "It's been good to hear some people say they actually had no idea that they had someone running in their district."
It turns out that others were hungry for the same information; Ajayi's posts quickly went viral. As of publishing, her tweet has over 22,000 retweets and 42,000 "likes."
"We saw that there was a need for something that wasn't there," is Braxton's short explanation for the excitement.
After the database was out in the world, suggested additions started pouring in via all of the organizers' online channels. Soon, they set up a submission form so that people can include all of the information about the candidate, rather than just tweeting a name. Still, all the information needs to be added to the list manually, and the collaborators warn that they can only go so fast, and plan to take a break over the holidays. "It's a labor of love and it's a lot of work," says Braxton.
Since last year's presidential election, women have been signing up to run for office at record numbers. Emily's List and She Should Run, two organizations that aid women in getting elected, have reported 20,000 and 15,000 new sign ups since last November respectively. But there's no clear data yet on how many of those women are black. When first posting the list, Ajiya shouted out Higher Heights for America, a nonprofit that helps black women in particular run for office, adding: "We can't have a seat at the table if we aren't even walking through the door."
---
Watch: Inside Danica Roem's Historic Victory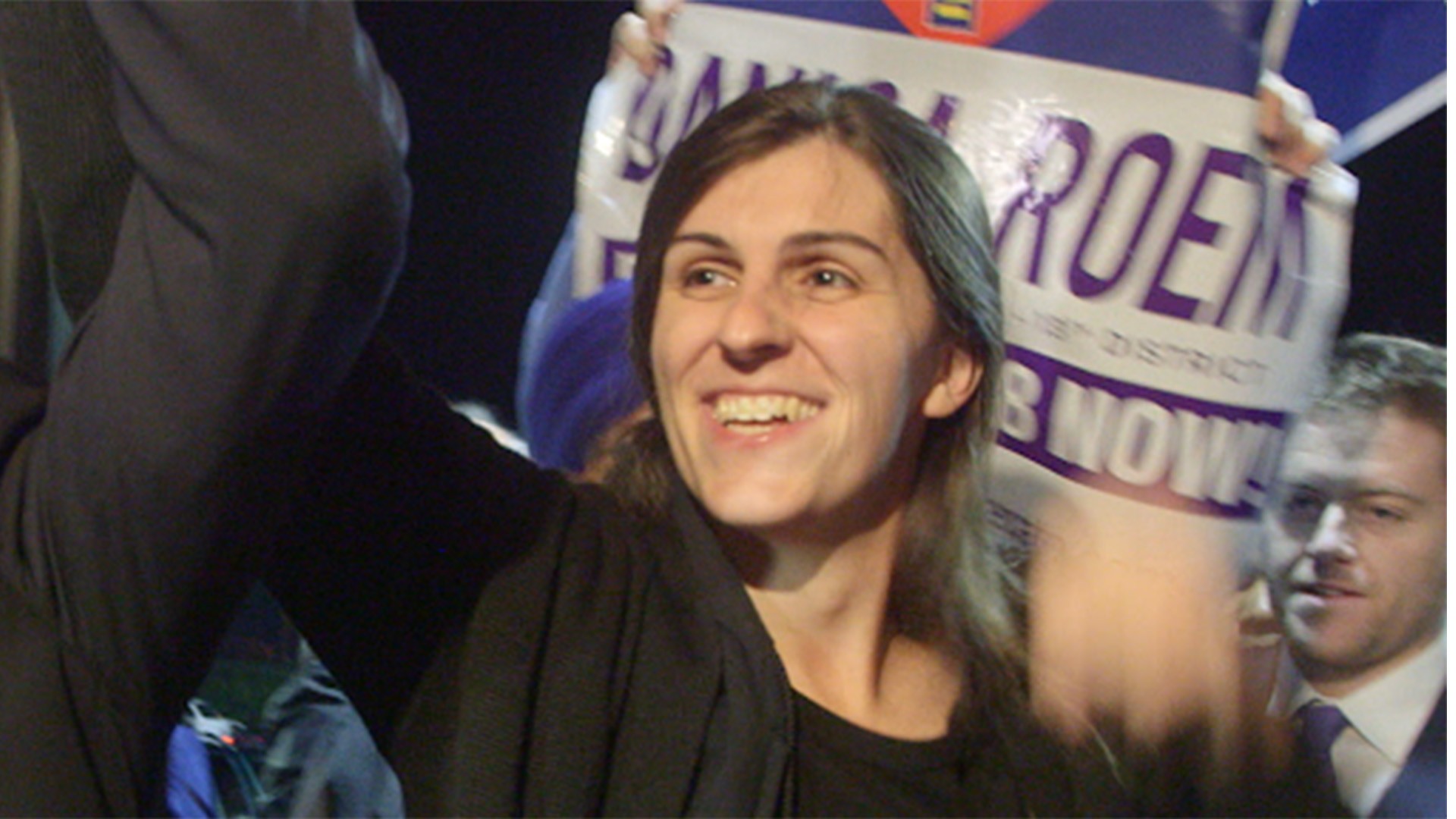 ---
According to the Center for American Women and Politics at Rutgers University, of the 105 women currently elected to Congress, 18 are black; of 74 women serving in statewide elective executive offices, 2 are black; of 1,842 women state legislators, 271 are black; and among the 100 largest cities in the country, 6 have black women as mayors.
"It was great to see how many women were running, it was also great to see how many were running for positions you would have never thought," says Braxton of compiling the list. "Seeing some of the women running for like, lieutenant governor; running for governor; running for judge positions and other state offices and everything; running for the first time."
After going through so many candidate's websites, the database creators—who all have online consulting experience—have decided that they'll be doing their own part in helping black women run, by publishing a (forthcoming) list of the do's and don'ts of having a professional online presence. It will include things that Braxton says they noticed a lot of candidates could use improvement on: Having a professional head shot, making sure your website has all the proper information and working links, and making sure you have a Twitter account. "There's certain things you have to be on point with as a black woman," says Braxton, "because there's certain people who are going to criticize anything or try to discount you in any way."
Braxton also noted that she hopes the influx of website traffic for candidates will encourage first-timers to take their campaigns more seriously, compare their platforms and materials to those that are already established, and generally "up their game."
The list includes seasoned politicians running for reelection, such as Maxine Waters and Kamala Harris, alongside newcomers such as Georgia House of Representatives candidate Lucia McBath, who was spurred into anti-gun-violence advocacy when her son, Jordan Russell Davis, was shot in 2012.
"It was easy before to sit back and elect people or not to elect people, choosing not to vote and saying, 'Well, it doesn't affect me," says Braxton. "I think this particular administration, we're realizing more now than ever that this isn't just affecting you, that the decisions that are being made in Congress are affecting everyone, including your children, including your grandparents, and your children's children."