Thousands of people protested the inauguration of Donald Trump on January 20, 2017. Among them were nearly 200 people swept up in mass arrests who now face felony riot charges.
On Thursday, the government dropped charges against all but 59 of the defendants. VICE News spoke to two of those defendants, Elizabeth Lagesse and Michael Webermann, who did not see their charges dropped and still face up to 60 years in prison.
"I'm thrilled that 129 people no longer have to live under this completely unjust threat," Lagesse said on Wednesday. "As for the fact that both me and Michael still face charges, I'm completely baffled. They've offered no real context or reasoning. But if they fight on, I do too. "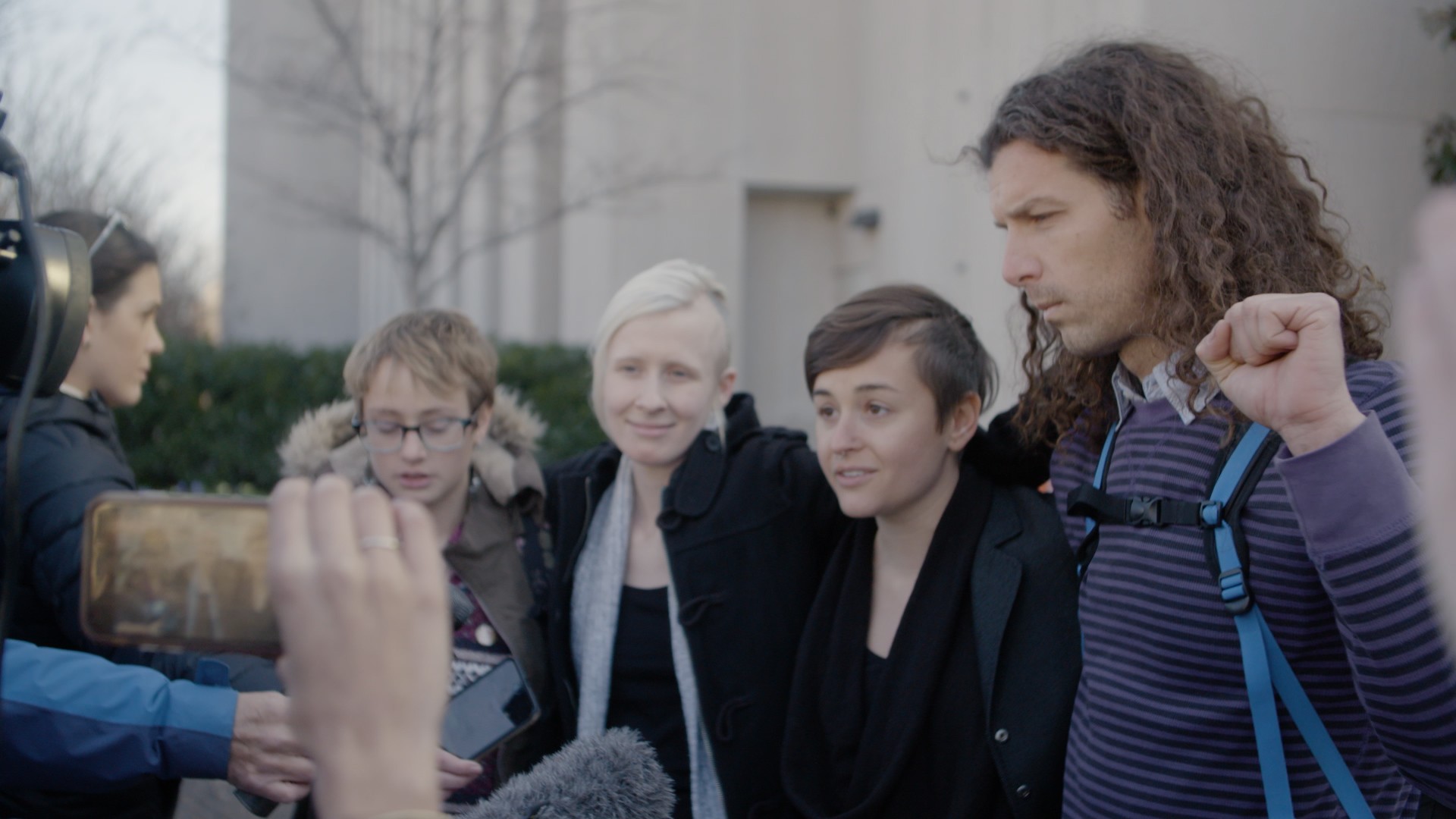 These cases, stemming from what's now referred to as the J20 protests, are, according to legal experts we spoke to, completely unprecedented. Typically, protesters who get rowdy are charged with misdemeanors, like failure to disperse, and only those who do property damage are charged with doing so.
But in this case, the arrested J20 protesters are being held accountable for smashed windows and other damage, whether they committed them or not — and their organizing meetings and matching black clothes have been presented by prosecutors as evidence of conspiracy to riot.
VICE News interviewed Lagesse and Webermann during the trial of the first six J20 defendants, which ended in acquittal on all charges in December. Prosecutors argued that the defendants were responsible for property destruction, despite providing no direct evidence in the trial, and jurors were not convinced. But the remaining cases have the potential to set an important precedent.
Mark Goldstone, an attorney for Webermann and another J20 defendant, explained to VICE News, "The government took the position that acts of property destruction that were within your sight or sound can be chargeable to you, even though you didn't directly participate in that act of property destruction, and that's dangerous and that's a dangerous position."
This is segment originally aired on January 18, 2018 on VICE News Tonight on HBO.