"This is the first and only episode he'd ever had – it was our first dealing with an institution. We thought we were doing the best thing as parents, not knowing we were taking him to his death." 67-year-old Ajibola Lewis takes a breath as she discusses the death of her son, Olaseni Lewis. "It's a waste of a life. A very promising life. He would have finished his PhD by now."
In August of 2010, Ajibola brought her 23-year-old son into Maudsley hospital, south London, before he later admitted himself to the Bethlem Royal Hospital in Kent as a voluntary patient. He'd been exhibiting what was at the time called "uncharacteristically odd and agitated behaviour", which Olaseni blamed on some weed he'd smoked that he believed to have been "spiked". Eighteen hours after he entered Bethlem, he was handcuffed and held down for a total of 40 minutes by 11 police officers. Unconscious, he was taken to Croydon University hospital, but died three days later.
---
WATCH: 'No Smoking in the Booth' – A Film About Skunk, Grime and Mental Health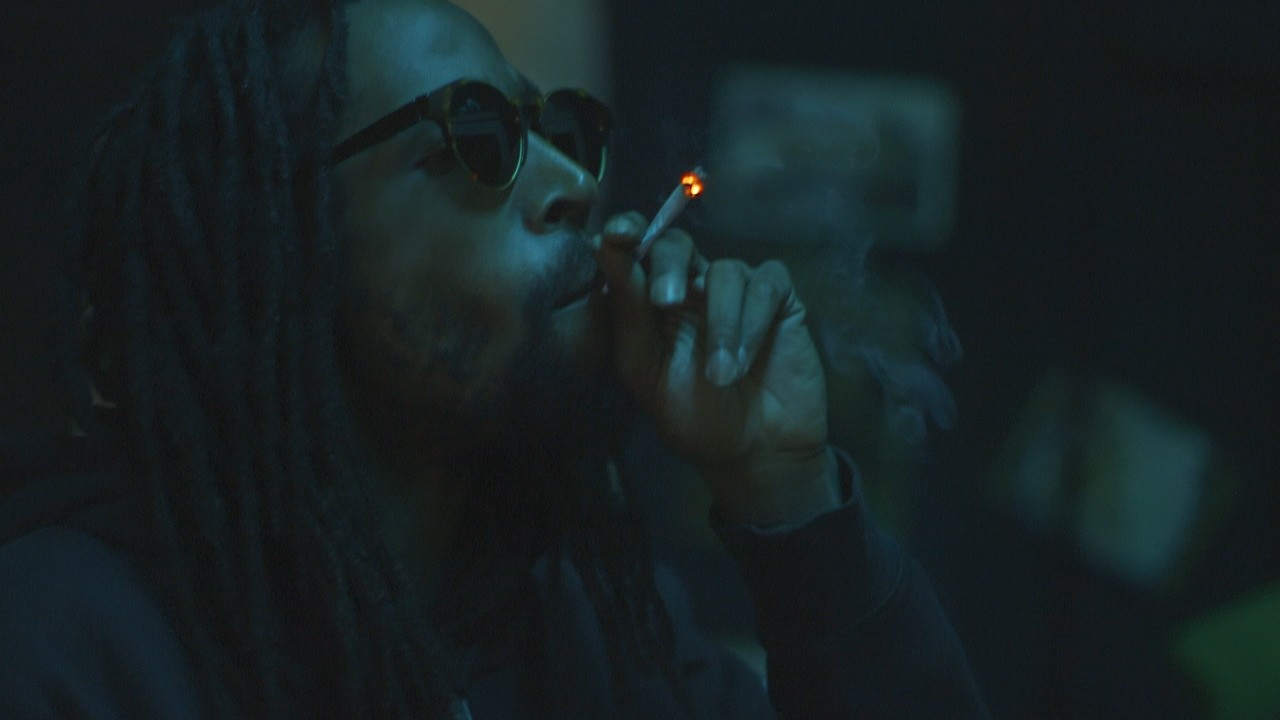 ---
In February of this year, seven years after the fact, the inquest into his death made its final statements on the case, concluding that "the force used by the police officers over two successive periods of prolonged restraint of Seni – including the use of mechanical restraints – was excessive, unreasonable, unnecessary and disproportionate, and contributed to Seni's death". When I speak to Mrs Lewis on the phone she's just come to the end of 14 weeks in court, hearing evidence about how her son was killed.
"He had two sets of leg restraints," she says, composing herself as she retells the details of the inquest. "His left hand was back over his right shoulder and his right hand was bent over and up, and there were two pairs of handcuffs. Even the police who describe it said they had never seen that kind of restraint used."
The case is extreme, but not unusual by any stretch of the imagination; there are a wealth of similar stories from the past few years, all of which have gone chronically underreported. Really, Olaseni's death should have been one of the biggest stories of the year, but for whatever reason it wasn't.
While the inquest was damning, Olaseni's death wasn't even a precedent case. In 1998, 38-year-old David "Rocky" Bennett – a black man suffering from schizophrenia – died at a mental health unit in Norwich after being restrained by up to five nurses for over 25 minutes. The inquiry into his death found, "There was evidence of institutional racism from time to time through the lengthy period Mr Bennett was suffering from mental health problems. They indicate that institutional racism has been present in the mental health services, both NHS and private, for many years."
The inquiry resulted in a set of recommendations made to prevent the deaths of any more black men detained under the Mental Health Act – one of which was that no patient should be restrained in the prone position for longer than three minutes. However, those recommendations clearly aren't being followed; the years since have seen the the high-profile deaths of Sean Rigg and Roger Sylvester, who died in similar circumstances, among many others. In the UK, there is no independent agency responsible for investigating deaths in mental health detention.
Fast forward to now and Olaseni's death flags up continued institutional racism and another failing of the state when it comes to mental health among BME communities. There's no available data showing records of treatment in detention – whether some ethnicities are more likely to be subjected to violent or chemical restraint as opposed to isolation, for instance – but according to NHS data, black men in the UK are 17 times more likely to be diagnosed with a serious mental health condition and five times more likely to be detained under the Mental Health Act, while Asians represent 93 mental health-related detentions per 100,000 people, compared to 69 per 100,000 among white people.
"The IPCC is keen to get a better insight into the issues concerning mental health and custody."
The numbers reflect discussions being had in communities, on hospital wards, in churches, mosques, newsagents and campaign meetings among members of the black and Asian community. Immigrant communities have a legitimate fear of discussing mental health, and detention disparity is one of the reasons why.
The assumption is that immigrant communities aren't doing enough work themselves to open up about mental health. But that's an assumption that needs to be challenged; in reality, work is being done – but fear around the topic is real; not just of aunties, uncles and mothers "not understanding", but of state violence that historically has gone unchecked when BME people are detained under the Mental Health Act. (The first line of the IPCC website on this topic, aimed at making you feel better, does the exact opposite: "Approximately half of all deaths in or following police custody involve detainees with some form of mental health problem." But don't worry! They go on: "The IPCC is keen to get a better insight into the issues concerning mental health and custody.")
I ask Mrs Lewis if she feels there was a racial element to her son's death, and she doesn't hesitate. "Of course there was! They stigmatise young black men unfairly. The strong black man, superman stereotype still exists, and it's so sad and pathetic."
There has been more mainstream discussion around mental health over the last few years, but that hasn't helped the situation on the ground – continued government cuts have led to fewer and fewer resources. If people from BME communities with mental illness were under-serviced and ignored the year Olaseni died, they're in an even worse position now.
The inquiry into the young man's death should be the launchpad of a complex conversation around BME communities and their relationship to mental health, crucially in terms of how supported they are by the state. Because as it stands, the responsibility has fallen on other groups to pick up the slack – something I'll explore in the next British Values – and that's just not good enough.
The question is often, "Why don't we talk about mental health?" But what we should be asking is: Why are young black and Asian men so over-represented on mental health wards? Why are there inadequately trained staff in underfunded facilities? Why is there is no independent agency responsible for investigating deaths in mental health detention? And what are all communities doing to challenge the abuse that does exist?
Seven years after Olaseni's death, his mum – predictably – makes the point more clearly than I can: "I think it makes people think," she says. "Not just the black community – all communities. I think there are a lot of white people who have heard what goes on and are really shocked. Something's got to change."
Previously on British Values:
Grenfell Taught Us Some Important Lessons About the Meaning of 'Home'