Danny Glover delivering keynote speech Photo courtesy of UPROSE.
Climate change is a global issue that affects us all, but mainly racial minorities and low-income communities bear the brunt of its immediate effects. The environmental movement as many people know it has been white, old and rich which many see as part of its ineffectiveness and irrelevance. In response, the climate justice movement has emerged and aims to break down silos that have divided communities in order to achieve real substantial change. Underrepresented groups are taking action to unite around economic and social issues in order to ensure true government accountability, inclusion and effective organizing.
On August 3, 2017, UPROSE, Brooklyn's oldest Latino-community based organization, held its sixth annual Climate Justice Youth Summit that gathered approximately 750 young people of color from across the country to talk about the intersection of civil and environmental rights. The event included a series of small workshops called learning circles where participants engaged in discussions about how climate change influences cultural topics like gentrification and policing. The activities throughout the day culminated with a keynote address from actor and activist Danny Glover.
The conference aimed to connect the dots between climate change and systems of oppression based on wealth and race, and hit on the concept of intersectionality as a way of better approaching major issues.
"We saw during Hurricane Katrina people of color were the last ones to receive aid in all aspects--same as Hurricane Sandy"
Makayla Comas, a 20-year-old environmental studies major at SUNY School of Environmental Science and Forestry and intern at UPROSE, helped put together the summit and said that marginalized communities are always hit first and worst by climate change disasters.
"We saw during Hurricane Katrina people of color were the last ones to receive aid in all aspects--same as Hurricane Sandy," Comas told VICE Impact. "Often times communities of color are seen as great property investments for developers and once people are pushed out by another superstorm or hurricane then that's optimal time for a developer to come in and displace all these people."
---
Check out some more video from VICE: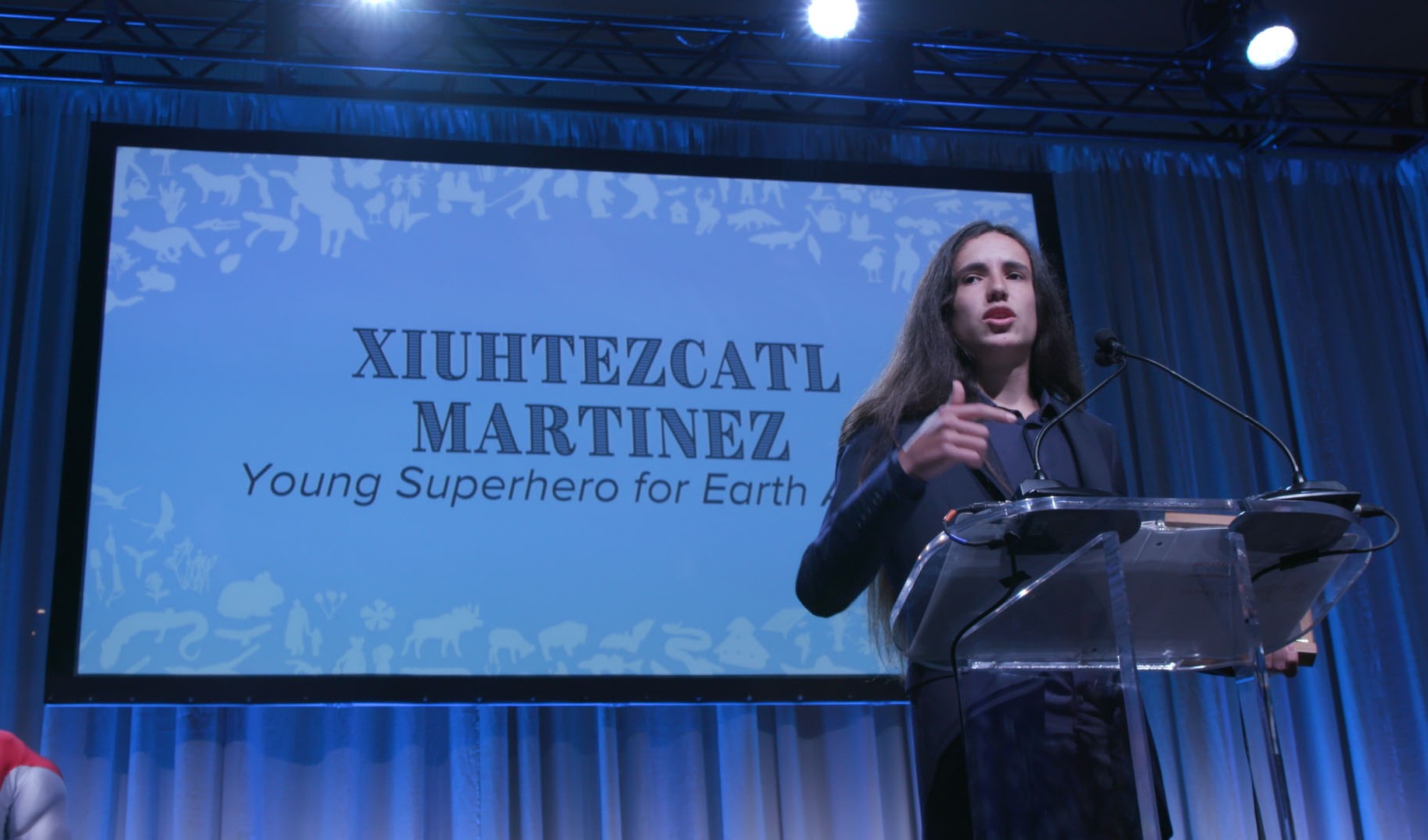 ---
The stark contrast in how economic and social development has been skewed by race following an environmental disaster was one of the major takeaways from the summit. Hurricane Katrina was mentioned several times as an example of how climate change and ineffective disaster relief disproportionately affects people of color.
According to a 2015 report from the Urban League of New Orleans on the State of Black New Orleans 10-years post-Katrina, the black population in the city has a lower median income, higher child poverty rates and greater percentage of unemployed men in comparison to thriving white communities.
Comas also talked about the importance of representation within the environmental activist movement, and how the summit provides underrepresented groups with opportunities to see themselves in positions of leadership.
"Looking back, it was problematic that I did not see myself in the movement, and what I mean by that is I did not see women of color--dark-skinned women of color-- in the movement," she said. "I feel like the climate justice movement and the things that we're learning today would've been so much [more] impactful for me as a young person.
Amalya Livingston, 21, is the co-Anchor of Community Productions at Cooperation Jackson, a co-op network for sustainable community development in Jackson, Mississippi. Livingston said that the environmental justice movement resonates for her on a personal level.
"Because Mississippi is a coastal state there's the potential of the ocean level rising so high it might wipe Mississippi off the map and of course our sister states Louisiana, Alabama and Georgia too," Livingston told VICE Impact.
"Don't wait for permission from the elders and the gate keepers to do it just get out there and do it."
Despite the current political landscape in which climate change deniers have positions of power within the federal government, the vibe of the summit was overwhelmingly positive. Throughout the day individuals offered tools of resistance for how to combat anti-environmental policies.
"Don't wait for permission from the elders and the gate keepers to do it," Livingston said. "Just get out there and do it and once they see that it's being done they won't have a choice but to fall in line with your politics and what you stand for."
When asked about the future of climate justice activism, Comas said that she saw the movement becoming more intergenerational, meaning people of all ages have to learn something from one another to contribute to the cause.
"I'm a young person and there are people who are younger than me at this summit and then there are people who are older than me at this summit," she said. "The thing that keeps us here is that we all believe in justice and we all have different perspectives and we all have different things to learn from each other."
Donate to UPROSE and learn more about getting involved with their anti-displacement campaign in Sunset Park. And make sure your hometown embraces renewable energy by joining the Mayors for 100 campaign.