Photo via Wikimedia Commons
This is an opinion piece by Oliver B. Libby and George M. Tsiatis, co-founders of the Resolution Project.
It's hard enough to finish a college degree. There's the cost, the time away from home, the hard work. But if you can stay in college, you should. According to the US Department of Education's College Scorecard, college graduates earn $1 million more over their lifetimes than people without a college degree. Over the past decade, twice as many students received vocational and other non-traditional degrees. Two decades of investment in STEM has placed 5.7 million college graduates in STEM-based jobs, where they earn a salary that is more than double the national median salary. All in all, colleges are increasingly orienting themselves toward career outcomes.
This is a good thing, and something you should think about as you sign up for classes and ponder whether college is worth it.
You might look at successful tech entrepreneurs who dropped out of college—billionaires like Bill Gates, Steve Jobs, and Mark Zuckerberg and think you don't need college. If so, you're in good company. Venture capitalist Peter Thiel offers $100,000 to young people who want to "build new things." He believes college holds back innovation and impedes young people from pursuing loftier goals.
As you return to school, be sure to discuss the role a college degree has in preparing you for the future workforce and for entrepreneurship.
We think Thiel is wrong. You don't have to drop out of college to become a successful entrepreneur and build a billion-dollar unicorn startup. And you can't plan your life—nor can we build an economy—on the prospect of a success that maybe a handful of young people will ever experience. More generally, we firmly believe that in our present rapidly changing environment a college education still represents the best investment you can make in your future -- assuming you're fortunate enough to have access.
As you return to school, be sure to discuss the role a college degree has in preparing you for the future workforce and for entrepreneurship. Bear in mind, for most people, college education is quite different from how the media depicts it.
---
Check out more videos from VICE: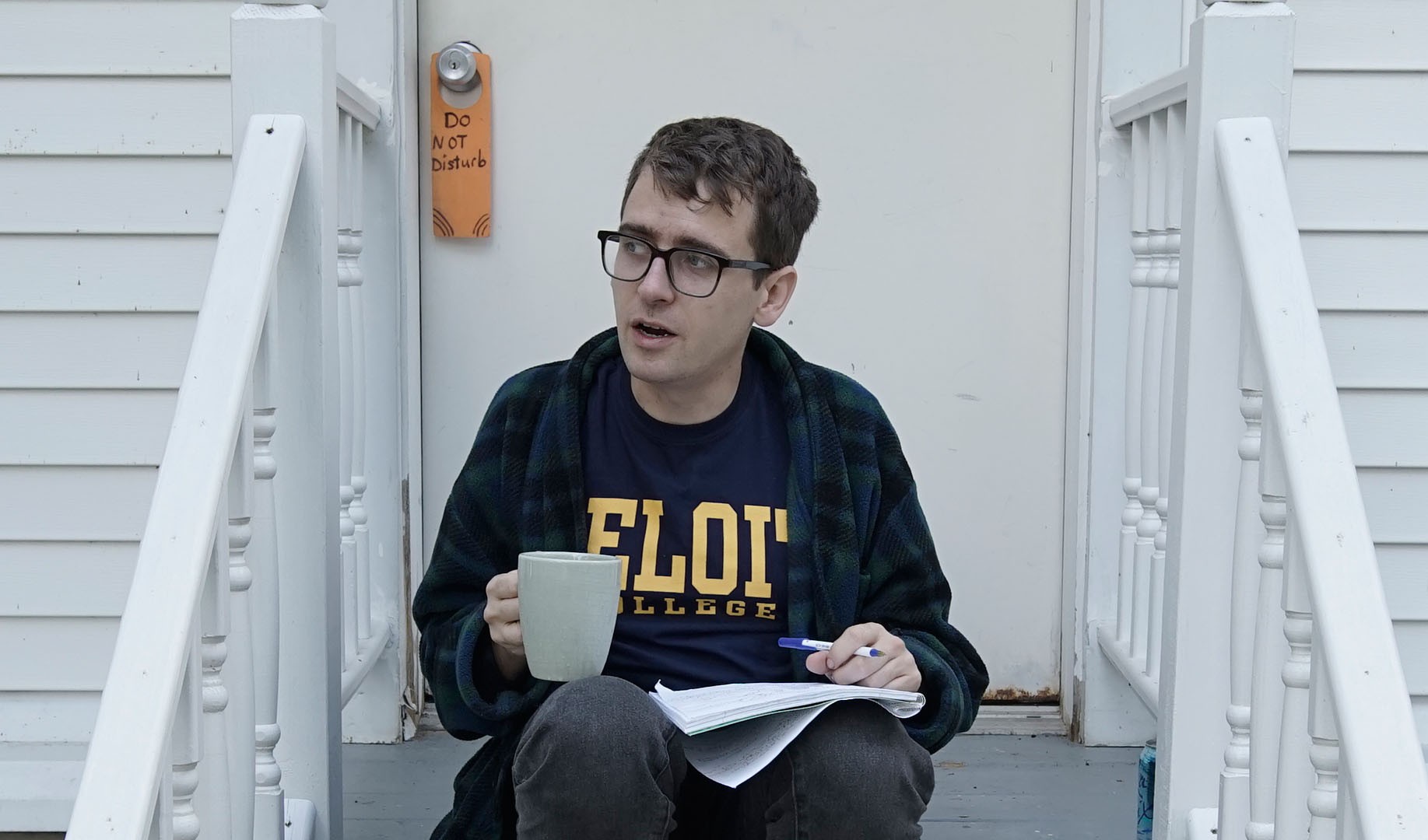 ---
According to Deloitte University Press, less than a third of US students attend full- time, residential, four-year degrees on leafy campuses. A full 30 percent of students today attend college part-time, and another 44 percent are age 24 or older. Colleges are also evolving to provide more experience-based opportunities and even entrepreneurship curricula to build skills that students need. Within ten years, college may well become"unbundled, with the classrooms, textbooks, and professors of today replaced by project-based learning.
If you use your college experience to embrace project-based and skills-based learning experiences, you will put yourself in a great position to flourish both in a structured work setting and in an entrepreneurial one (whether or not you join an actual startup).
Most successful entrepreneurs do not run tech startups in Silicon Valley that they dropped out of college to create.
Colleges are also providing a number of important resources too that help budding entrepreneurs, including professors, IP/legal advice, peers, potential co-founders and employees, partner organizations, gatherings, access to talent and ideas, and a cheap(er) cost of living. Many campuses now have innovation clubs and centers that welcome students as part of their communities (and many cities have them, too). And if you're interested in social entrepreneurship, organizations like The Resolution Project, which we founded, seek out undergrads and help them pursue achievable ideas and vision. Today, the social ventures run by Resolution's college students impact the lives of hundreds of thousands of people the world over.
Increasingly, we find that students who engage with the Resolution Project contend with a number of apocryphal beliefs about social entrepreneurship. These include:
"You are the leaders of tomorrow, so learn now and take action at some indeterminate time in the future when you'll be "ready to lead.""
"You have to choose between "selling out" and being poor, choosing between profit and impact."
"You are the most entrepreneurial generation ever and should focus on starting the next major tech start-up."
The first of these beliefs grossly underestimates young people. The second is reductive, ignoring the evolution and success of market-based approaches to impact. And the third is simply false. As a society, we start fewer companies now than we did just a few decades ago.
Ultimately, society doesn't need a generation of leaders who all aim to be the next tech billionaire. We need inquisitive problem solvers with a depth and breadth of skills, including interpersonal skills. We need ambitious people who seek to start an array of ventures, including social ventures, small businesses, and, yes, tech startups.
It's worth noting that most successful entrepreneurs do not run tech startups in Silicon Valley that they dropped out of college to create.
Bill Drayton of Ashoka, Cheryl Dorsey of Echoing Green, and Kennedy Odede of Shining Hope for Communities are just a few examples of this type of success— all of them have college degrees and have put them to work. In our own community of Resolution Fellows, Hannah Dehradunwala and Samir Goel of Transfernation, Rose Wang of Six Foods, and Derrius Quarles of MillionDollarScholar also have degrees, and they've used their university experience to gain the skills and project-based experiences to thrive beyond.
READ MORE: In 2017, College Affordability Is Far From a Reality in the US
You need to experience as much as you can to develop the skills and knowledge to succeed in life. College is still the best place to do that. And if your social enterprise fails, you'll be able to fall back on your education and find employers that value the unique experience you've had. You'll still be in a position to create change, only now by working in a government agency, family business, large corporation, or other organization. Or you can start a new business with your wisdom gleaned as a social entrepreneur.
Any way you look at it, college isn't a barrier to your dreams or a mark of the ambitionless. It's still a valuable first step and a key part of your pathway to success.
Check out The Resolution Project and join their social venture challenges, a competition designed to inspire undergraduate students to propose impactful, socially-responsible projects addressing pressing social issues around the world.