Getty Images
Venezuelan President Nicolas Maduro said Monday Donald Trump is a white supremacist and called the White House "a gang of extremists" run by the Ku Klux Klan.
In a rare interview with a English-language media outlet, Maduro accused the "warmongering" U.S. of trying to take over his country and said that he would not allow outside aid into Venezuela.
Maduro gave the interview to the BBC as he attempts to cling to power in the face of overwhelming international support for opposition leader Juan Guaido.
"It's a political war of the United States empire, of the interests of the extreme right that today is governing, of the Ku Klux Klan that rules the White House, to take over Venezuela," Maduro said.
Asked if he believed Trump was a white supremacist, Maduro said: "He is, publicly and openly. They hate us, they belittle us, because they only believe in their own interests, and in the interests of the United States."
READ: Maduro warns of "another war like Vietnam" if the U.S. intervenes in Venezuela
Trump publicly backed Guido's claim to the presidency last month and has refused to rule out the possibility of military intervention in the beleaguered South American state.
Maduro said he would block coordinated efforts by the opposition to bring humanitarian aid, claiming Venezuela has "the capacity to satisfy all the needs of its people" and did not have to "beg from anyone."
Humanitarian aid has been building up on the Colombian border because Maduro's troops continue to block its entry.
Opposition protests are planned for Tuesday to keep up the pressure on Maduro, nearly three weeks since Guaido was symbolically sworn in as president.
Venezuela has been in the grip of an economic crisis for years, with citizens struggling to find enough food and medicine — a crisis that Guaido blames on Maduro's mismanagement.
Maduro claims that the shortages were the result of U.S. sanctions designed to "create a humanitarian crisis in order to justify a military intervention."
"This is part of that charade," Maduro added. "That's why, with all dignity, we tell them we don't want their crumbs, their toxic food, their left-overs."
Since Guaido declared himself president last month, there have been widespread calls from Western countries for Maduro to hold early presidential elections, but he once again dismissed these overtures.
Maduro, who was elected last year in controversial elections boycotted by the opposition with claims of vote-rigging, has so far fought off calls for his removal thanks to the continued support of the powerful military.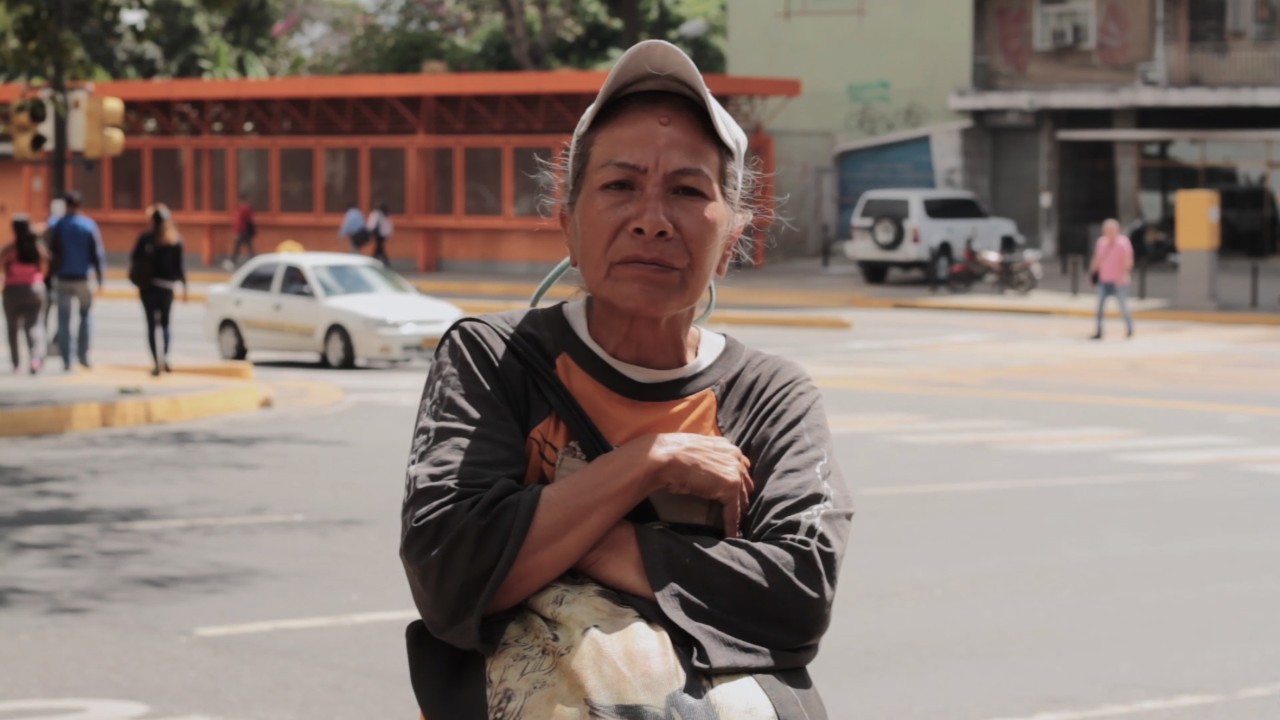 Cover image: Venezuelan President Nicolas Maduro speaks to businessmen during the presentation of Venezuela's nation-brand in Caracas on February 11, 2019. (FEDERICO PARRA/AFP/Getty Images)