Canadian Press
This weekend, instead of flying from Peru to Europe, Prime Minister Justin Trudeau is jetting back to Canada to meet with the premiers of Alberta and B.C., hoping to solve what is being called a "constitutional crisis" over the federal government's disagreement with B.C. on the Trans Mountain pipeline.
Kinder Morgan, the Houston-based company behind the $7.4 billion pipeline, announced last Sunday it is halting non-essential construction on its project, pointing the finger squarely at B.C. premier John Horgan's threats of new regulation. The company said it will cancel the project if the Trudeau government doesn't find a way for the pipeline to proceed through B.C. by May 31.
But the federal government, Kinder Morgan, and just about everyone else, has wrongly identified the conflict as Trudeau versus Horgan, according to legal experts tracking Indigenous-Crown relations. Horgan himself said Thursday "the best way forward is to determine jurisdiction," suggesting the two feuding governments refer the matter to the Supreme Court.
In fact, on the question of jurisdiction, legal experts say the biggest threat to the pipeline's construction through B.C. comes not from Horgan's NDP government, but from members of coastal and interior First Nations along the pipeline route who oppose it. They stand on unceded land and have signed no treaties with the Crown that could undermine their legal position. They can point to previous Supreme Court wins regarding First Nations title to land in B.C. And they are willing to erect barricades to stop construction of the pipeline through their territory.
Trudeau has no plans to meet with First Nations leaders when he flies back to Ottawa this weekend, the Prime Minister's Office told VICE News on Friday.
NO TREATIES, NO PIPELINES
According to Nicole Schabus, law professor and wife of the late Indigenous author and political leader Arthur Manuel, the biggest challenge to Trans Mountain is the fact that the company and the various levels of government have failed to take into account Indigenous jurisdiction and land rights.
That's the conclusion she and a group of economists and lawyers, called the Indigenous Network on Economics and Trade, came to in their risk assessment of the pipeline, released Friday.
"Though much attention has been focused on inter-jurisdictional struggle between the federal and provincial governments over regulation and environmental assessment, the company and governments have both failed to dispense their legal duties of obtaining consent from the proper title holders of the land," the group concluded.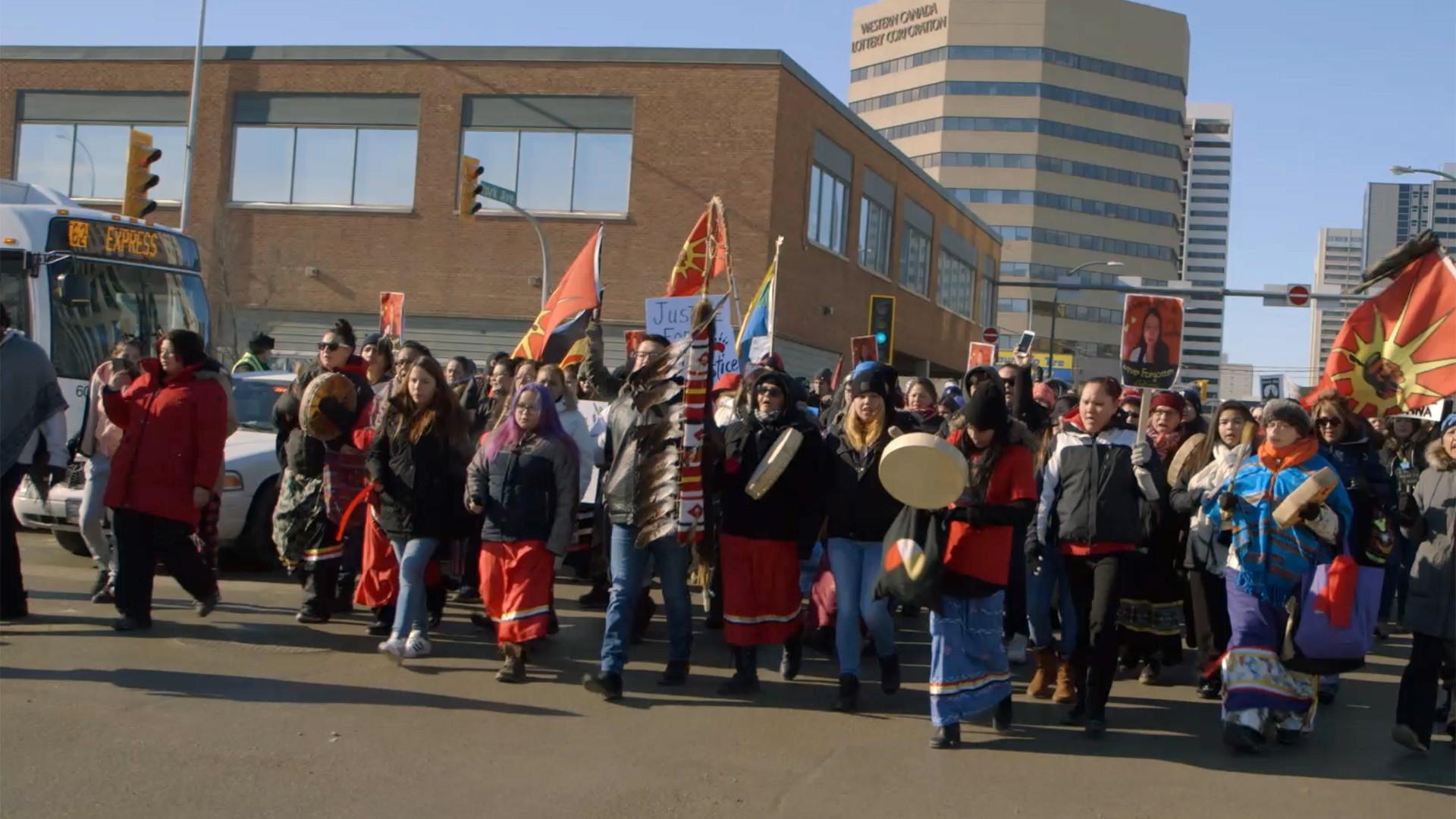 While Kinder Morgan is putting pressure on the provincial government, Schabus questioned the company's real motivations for suspending construction. "I think you only have to look at the fact that their 'surprise announcement' came on the weekend of yet another big Indigenous mobilization," she told VICE News.
When considering who has jurisdiction over the pipeline route, the first thing to understand is that, unlike the rest of Canada, most First Nations in B.C. have never signed treaties with the Crown.
"This is the jurisdictional elephant in the room no one is talking about"
As British settlers moved from east to west, they sought treaties with Indigenous people so they could secure the land for trade and development. But when settlers reached the Rockies, that treaty process ground to a halt. Today, most B.C. First Nations have not signed treaties with the Crown, meaning they have not agreed that the Canadian and B.C. governments can use their land for economic purposes, including pipelines.
"This is the jurisdictional elephant in the room no one is talking about when they're saying B.C., Alberta, Canada are in a constitutional crisis," explains Eugene Kung, a lawyer for the Vancouver-based public interest group West Coast Environmental Law. "They're missing the real constitutional issue, which is the underlying land title."
According to Kung, any solution the federal government tries that is grounded solely in provincial or federal jurisdictional powers ignores First Nations.
In 2014, the Supreme Court of Canada unanimously ruled that the Tsilhqot'in First Nation in B.C. had Aboriginal title to its historic territory. Although the decision did not give absolute power to First Nations, it did set a high bar for governments to use Aboriginal title land for economic development. Either a government would need the First Nation's consent, or it must show the need for development is urgent and substantial, and that it was upholding its fiduciary duty to the First Nation.
Kung says there is a possibility that anywhere along the pipeline route in B.C. there could be a legal action like Tsilhqot'in "that could at the very least create even more legal uncertainty."
"Given what Kinder Morgan has said about their timing, I think that could be quite a limit on what both politically and legally they could do."
SECWEPEMC OPPOSITION
There are other reasons First Nations hold the balance of power in this fight, according to experts.
The Secwepemc Nation is the largest First Nation in the province with traditional territory stretching from the Rockies down into the B.C. interior. Half of the proposed pipeline, or about 518 kilometers of it, would pass through Secwepemc territory. The Secwepemc Nation has never signed a treaty with the Crown, so having the nation's permission is extremely important for the pipeline to proceed.
Kinder Morgan claims it has that permission because it negotiated and signed benefit agreements with First Nation band councils along the route, including several Secwepemc band councils. But there's a catch. Band councils were implemented by the federal government under the Indian Act, and they are not the only form of First Nations governance. By signing an agreement with the company, Secwepemc community members say the band councils ran afoul of traditional Indigenous law that predated the Indian Act.
We hereby explicitly and irrevocably refuse its passage through our territory," the Secwepemc community members wrote.
According to Indigenous oral history, Secwepemc people have lived on their traditional territory since the last ice age, and newly found archaeological evidence suggests a First Nations presence in B.C. dating back 14,000 years. Before the 1876 Indian Act, First Nations had their own laws and governance systems that are recognized in Canada's constitution under section 35. Secwepemc law states that title to the land is held collectively. In reaction to benefit agreements signed by band councils allowing the pipeline to proceed, Secwepemc community members released a declaration denouncing the agreements as "cynical attempts to divide and conquer our people."
"We hereby explicitly and irrevocably refuse its passage through our territory," the Secwepemc community members wrote about Trans Mountain.
To make matters worse for Kinder Morgan, band councils only have a say over reserve land, which makes up only about 0.2 percent of Secwepemc territory, according to Secwepemc political leader Arthur Manuel. So, even if Kinder Morgan's benefit agreements with the Secwepemc band councils survived legal scrutiny, they would only allow the pipeline through a tiny portion of the group's traditional territory.
COLLECTIVE LAND TITLE
According to Kanahus Manuel, Arthur Manuel's daughter and member of the Secwepemc Women's Warrior Society, the benefit agreement with Kinder Morgan is null and void. The Warrior Society has pledged to stop any Trans Mountain development on Secwepemc territory.
Kanahus explains Aboriginal title runs under all Secwepemc territory and is "held collectively for every man, woman and child in the nation." That's about 17,000 people. Anyone who goes against the collective will of the people is considered treasonous under traditional law, she explained.
"This is no airy fairy modified-rights based approach, give the natives their berry picking and they're happy," Kanahus Manuel said. "No. It's full, 100 percent control over every inch of our territory.
"They want to move a rock? We have an economic interest in that. They want to take a tree down? We have an economic interest," she said.
As for Trudeau's way forward, law professor Schabus says the prime minister has reached a fork in the road.
"He will be challenged to reconcile on the one hand what he's saying about implementing the United Nations Declaration on the Rights of Indigenous Peoples when it comes to recognizing Indigenous free, prior and informed consent, and Indigenous peoples as decision-makers regarding access to their land and resources, and on the other hand, where he is proclaiming to be the unilateral decision maker here."