Image via Facebook.
After the Pulse nightclub shootings in Orlando in June 2016, the LGBTQ community has had the gun lobby firmly in its sights. Killing 49 people, the attack was, up until recently, the deadliest mass shooting in U.S. history. This piece is the second of a two-part series exploring how LGBTQ groups and activists are protesting and using tried and tested campaigning tactics to gain ground on gun control.
Like Cathy Marino-Thomas and the co-founders of Gays Against Violence, Iraq war veteran and DC political consultant Jason Lindsay set up his own gun control campaign group in the wake of the Pulse nightclub shooting in June 2016. While GAG takes direct and visceral action, Lindsay's Pride Fund to End Gun Violence is determined to take on the National Rifle Association (NRA) by lobbying to help gay people and their allies elect candidates who will act on gun policy reforms.
Lindsay is well-placed to take on this fight as a gay man working in politics who served in Iraq as a member of the U.S. Army Reserve for 14 years. Lindsay saw first-hand the devastation possible with weapons of war. "I worked intimately with assault rifles and high-capacity magazines and I know how lethal they are. I'm a gay man, but this fight is especially important to me because I've seen the damage and the lethality of these weapons and know how important it is not to have them in the hands of civilians," Lindsay explained to VICE Impact.
Prior to establishing Pride Fund, Lindsay also served as a Congressional Relations Officer for the Department of Veterans Affairs, where he was a liaison on government affairs and a strategic advisor to senior leaders of the VA. He represented the department to members of Congress and their staff and managed an issue portfolio of nearly $2 billion in annual operating funds.
VICE Impact spoke to Lindsay from Pride Fund to End Gun Violence on why the fight is so important to the LGBTQ community and why he thinks they can help turn things around.
VICE Impact: Can you talk me through how you experienced the days that followed the Pulse nightclub shooting in 2016?
Jason Lindsay: At the time, I found out that there was no gay gun reform group and the gun reform groups that existed were not doing outreach to the gay community. I realized that there was a huge portion of the electorate that wasn't being mobilized. So I decided to created Pride Fund to End Gun Violence. The aim was to bring together members of the LGBTQ community and our allies in the fight for gun reform. That's really how we got started.
---
Check out more videos from VICE: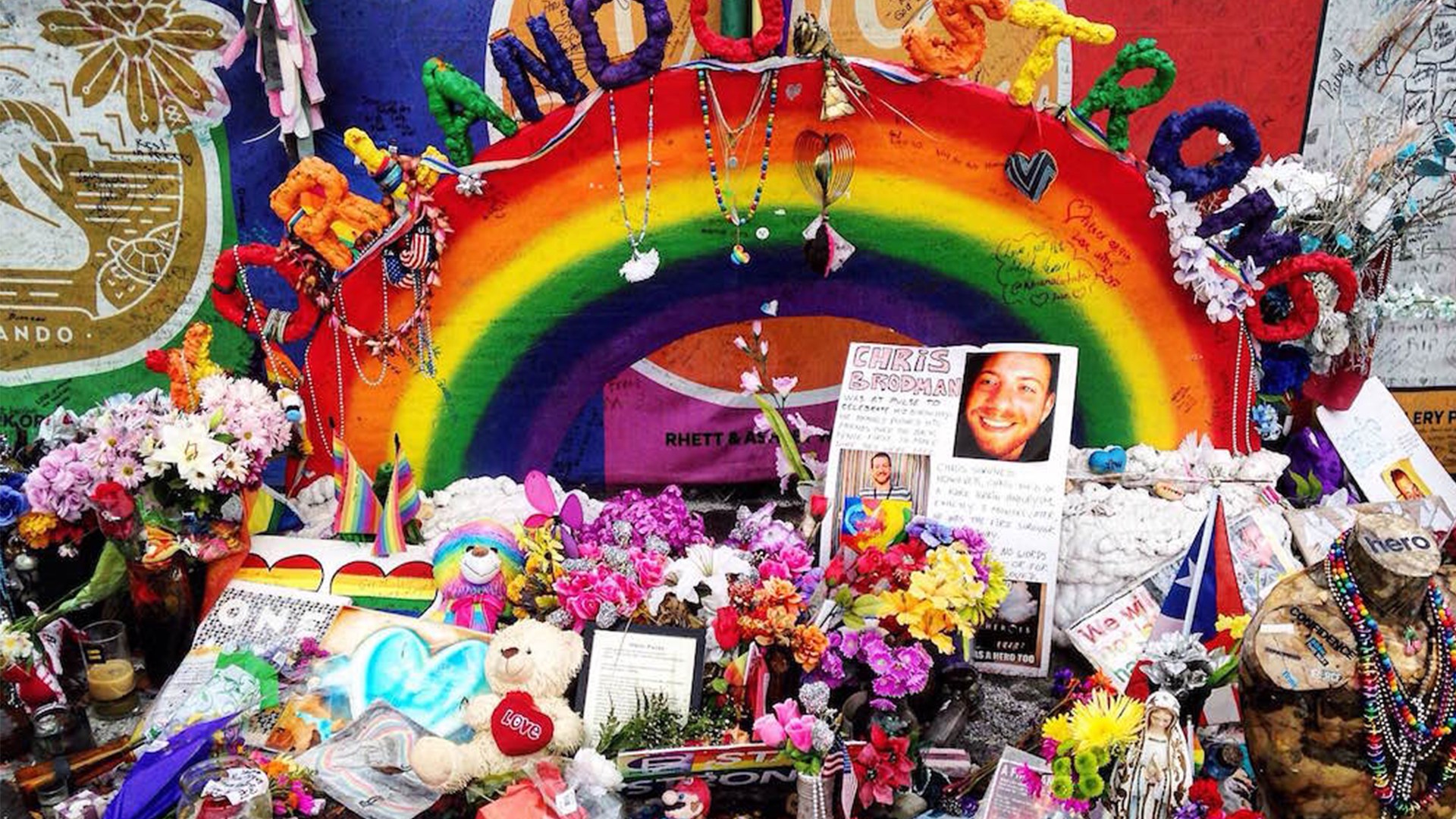 ---
How is Pride Fund to End Gun Violence mobilizing to change things?
One of the things we know for sure is that the reason we can't pass gun reform in our country is because of the gun lobby, the NRA. They spent, in 2016 alone, $54 million to influence elections [to secure Republican control of the White House and Congress, including at least $30.3m to help elect Donald Trump].
So we want to spend money on candidates that will stand up for gun control. That's the strategy that's worked for the NRA so it's the strategy that's got to work for gun reform advocates.
How do you even compete with sums that big?
We're obviously much smaller than the NRA. The NRA has had decades to grow. We work at the grassroots level. We do fundraisers, online programs, donor outreach and sponsorships.
Today, we're seeing that it's individuals saying no and standing up to the gun lobby. A lot of our contributions are small dollar amounts. It's from individuals who don't have a whole lot to chip in but do so regardless because they understand the importance of this cause.
Why is this fight so important to the LGBTQ community?
The FBI's latest hate crime statistics showed that the LGBTQ community is the number one target of hate crime. When you arm hate so easily with an assault rifle and high-capacity magazines, it's an issue we are of course concerned about.
Mental illness is also an issue we need to consider. The number of suicides related to the bullying of individuals perceived to be different or gay is important. And the number one way people commit suicide is with a gun. And a lot of times guns aren't locked. Parents leave them accessible and children have access to the guns. We have way too many guns in this country.
What does the LGBTQ community bring to the fight for gun control?
We are a politically motivated group of people. Over time we've had to fight for our own rights so members of the LGBTQ community are very politically active.
We've achieved marriage equality and the repeal of the Don't Ask Don't Tell policy. These are two huge things. But there's a lot more that the gay community can be involved in.
How can people support Pride Fund to End Gun Violence?
The main way that we can create change is by everyday people getting involved. The main way people can do that is by going to our website. You can sign up for updates in your area, you can find out current news and importantly, you can learn about different candidates and where they stand on gun control. And of course, all gun control groups need funding to take on the gun lobbying and the NRA. Readers can donate via our website.
People can create change. Once upon a time, people said the gay community would not be able to achieve marriage equality, and would never be able to overturn Don't Ask Don't Tell but we were. I know that working together we can create change. But we've gotta work together.
Take action on gun control now by contacting your congressperson
This interview has been edited for brevity and clarity.