Getty Images
At first glance, the rally through the German city of Chemnitz looked like any other May Day demonstration. The marchers wore red T-shirts, called themselves socialists, and carried banners that read "Smash capitalism!"
But on closer look, much of their messaging was incongruent with the struggle for workers' rights. Many carried placards that demanded "Criminal foreigners out!" Another: "National socialism now!" They shouted at counterprotesters who turned out to oppose them — "You'll all get Zyklon B" — referring to the cyanide gas used in Nazi death camps.
The estimated 650 marchers were gathered for a demonstration organized by The Third Way, a fringe far-right group considered by German intelligence services to hold neo-Nazi ideals.
German experts say the march was part of a growing trend that has seen far-right groups attempt to co-opt May 1, a date associated with workers, trade unionists and the political left, in a bid to position themselves as representatives of the working class.
"It's pretty absurd they use May 1 to march," Steven Seiffert, who works for far-right monitoring group Kulturbuero Sachsen in the city, told VICE News.
"They're calling themselves socialists, but they're working toward a so-called 'German socialism' – which is just a euphemism for 'national socialism' to avoid using the exact same words as the Nazis. They're national socialists just as the Nazis were."
A website for Tuesday's march said it was being held "to proclaim a clear signal against capitalism, exploitation and alienation in Chemnitz, Saxony, and to take the demand for a German socialism to the streets."
READ: Neo-Nazis are descending on a German town for Hitler's birthday
The march was the latest in a series of far-right demonstrations held on International Workers' Day in German cities in recent years. The Third Way has held similar marches in Saalfeld and Plauen, and has also tried strategies such as a controversial "German winter aid" campaign donating food and clothing for the poor — but only if they're white Germans.
"They're co-opting social topics such as poverty, trying to say 'If we had national socialism, everything would be better'," said Seiffert. "In their thinking, it makes sense."
The demonstration, which attracted neo-Nazis from across the country as well as thousands of counter-demonstrators, marched through locations in the city designed to provoke a confrontation, German media reported. The route passed a site commemorating victims of fascism, a mosque, a Kurdish bakery that had been targeted with Nazi graffiti, and a neighborhood that is home to both a high number of immigrants and also many far-right sympathizers. But a heavy police presence ensured there were no major disturbances.
The far-right marchers were outnumbered by counter-demonstrators, mobilized by concern at the surging popularity of Germany's far-right, which resulted in the populist Alternative for Germany party winning nearly 13 percent of the national vote in October's elections. Saxony, the east German state where Chemnitz is located, has a reputation as a stronghold for far-right extremism; last month, a far-right festival featuring political speeches, extremist bands and an MMA tournament was held on Adolf Hitler's birthday in the state.
Speaking at the Chemnitz counter-demonstration, Saxony's Prime Minister Michael Kretschmer told a crowd of about 1,500 people that it was vital to oppose far-right rallies.
"If we don't push back the extremists, there will be no good future for us," he warned.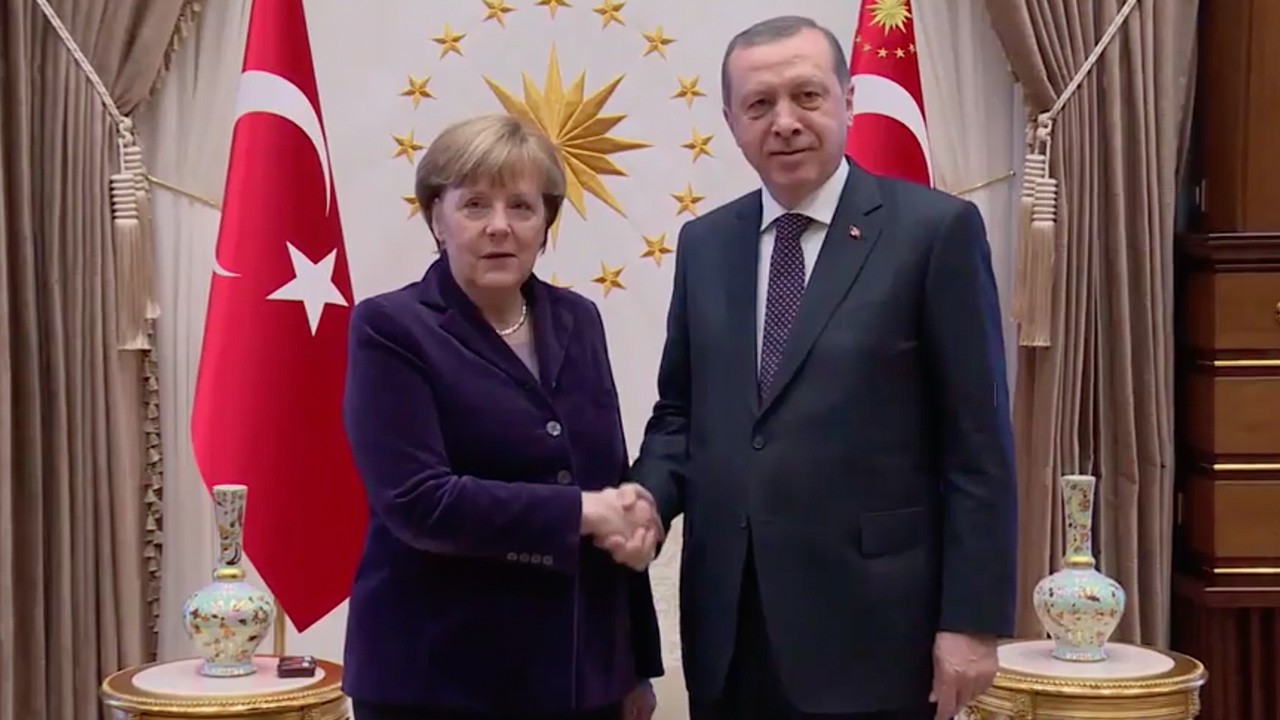 Cover image: Participants of a right-wing demonstration led by the neo-Nazi party "Der III. Weg" take to the streets of Chemnitz. (Jan Woitas/picture-alliance/dpa/AP Images)