Police in Portland, Oregon, arrested 14 people on Sunday during a face-off between pro- and anti-Trump protesters, just over a week after two men were killed during a racially charged confrontation on a local train.
Hundreds of people came to a public square in the city center for an event billed as a pro-Trump free speech rally, which had been planned for several weeks, but they were soon outnumbered by counter-protesters, some of whom identified themselves as anti-fascist, or antifa.
These demonstrators yelled slogans such as "Nazis, go home," while rally attendees chanted "USA, USA," according to local reports.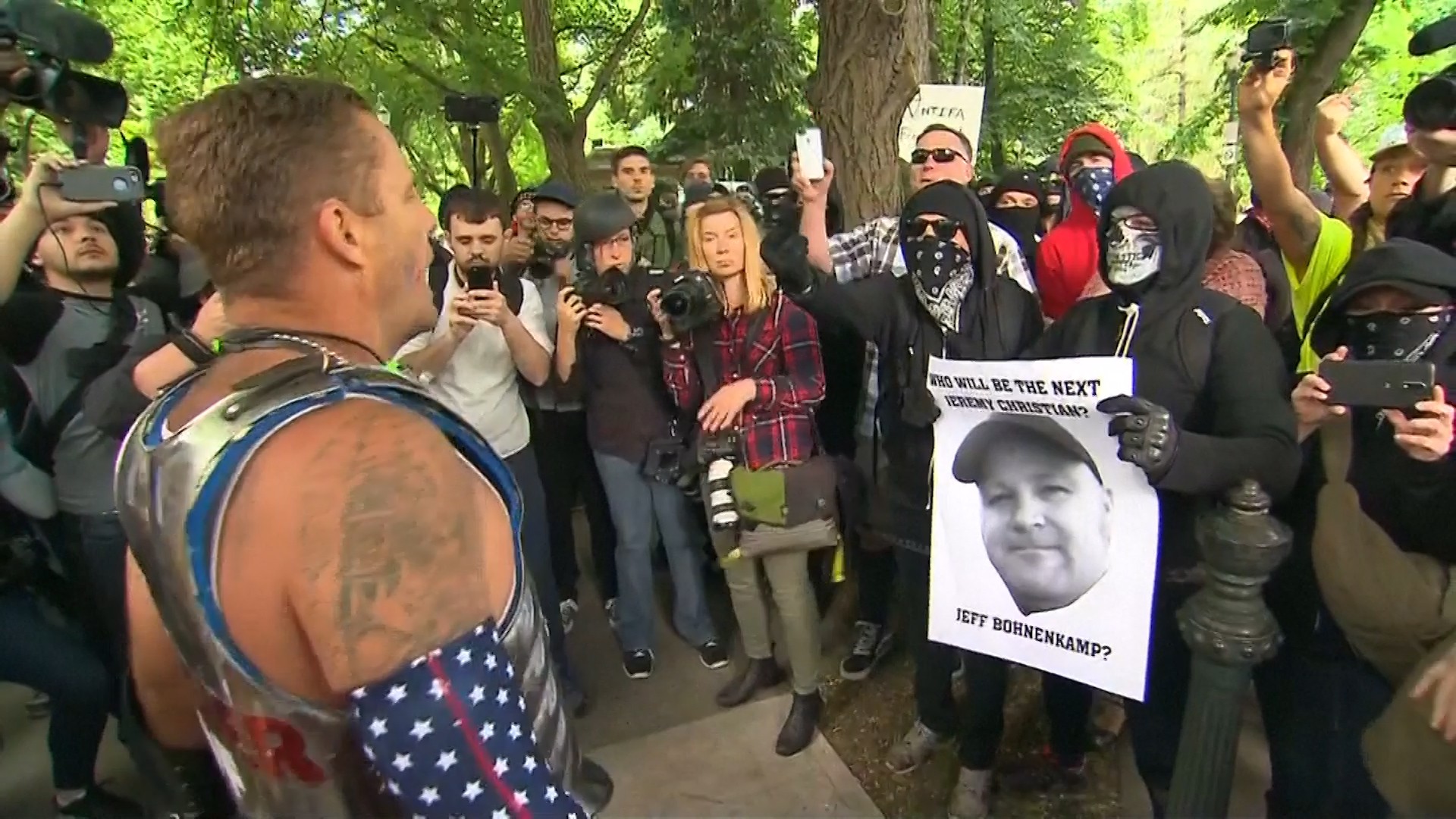 On May 26 a man killed two commuter train passengers and injured a third who tried to intervene as he yelled racial and religious slurs at two teenage girls, one of whom was wearing a headscarf at the time. The FBI is investigating the incident as a suspected hate crime.
Jeremy Christian, 35, who has former felony charges, was arrested and charged with the murders. During his arraignment on May 30, he yelled about free speech.
"Free speech or die, Portland. You've got no safe place. This is America. Get out if you don't like free speech," he said.
Christian will face life in prison or the death penalty if he is found guilty. His next court appearance is June 7.