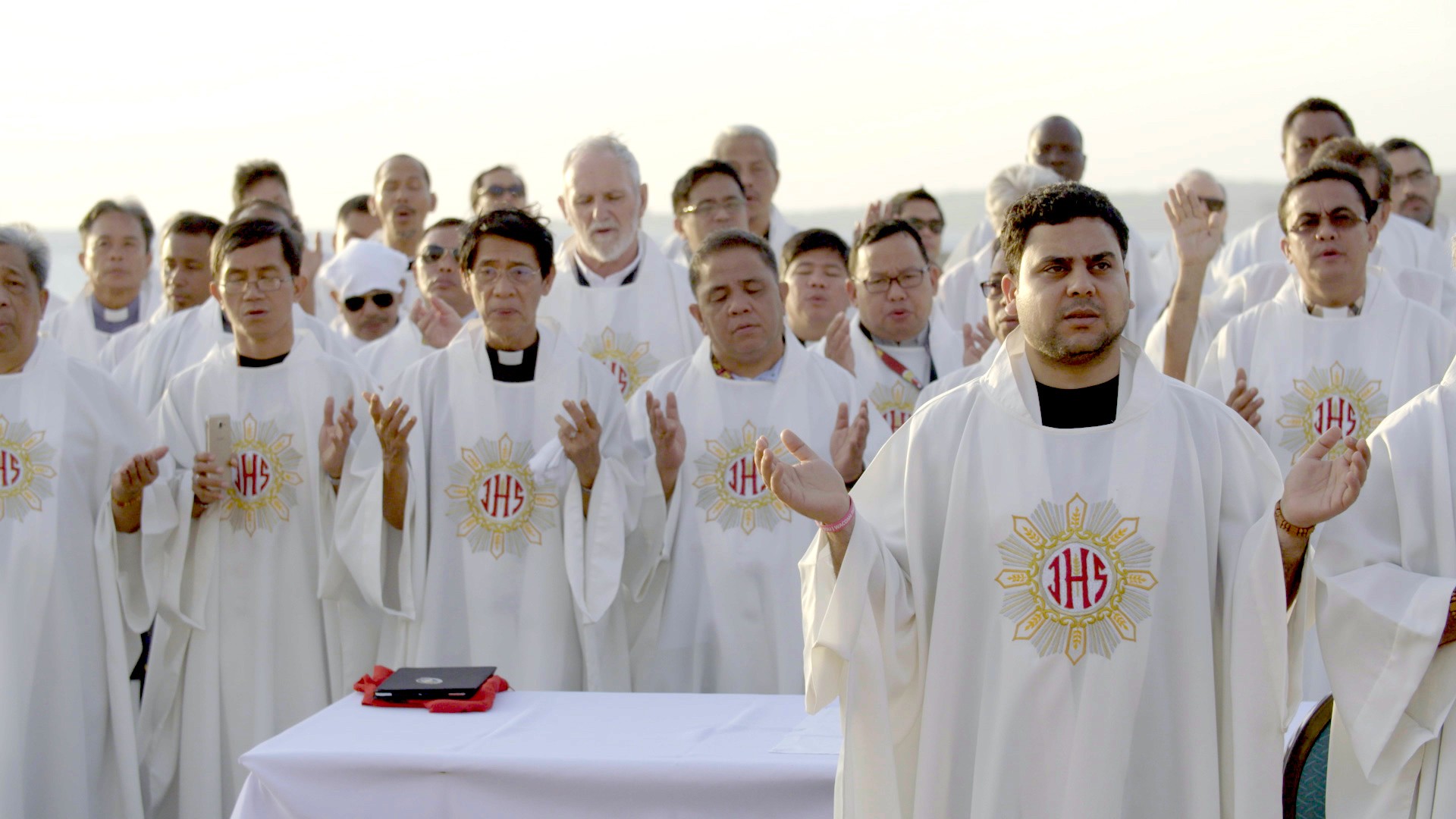 This segment originally aired Feb. 6, 2016, on VICE News Tonight on HBO.
The war on drugs waged by Philippine president Rodrigo Duterte has taken more than 7,000 lives since its inception. It took the killing of a South Korean businessman by police to prompt President Duterte to formally apologize. And while he suspended the offensive, the killings have continued.
Now. the Catholic church and other faith groups have recently begun to fight back. The initiative, collectively referred to as Rise Up, intends to stand up for human rights, give financial aid to victims, and document the killings.
"What we need is a cure and love. Not condemnation. Not execution," Carmelite Father Gilbert Billena, a spokesman for the Rise Up group, told VICE News Correspondent Seb Walker.
The church has a great deal of influence in the Philippines and it has been questioned why it took so long to mount its official opposition. Some clergy members, such as Reverend Jerry Bongcawii, do not object to President Duterte's initiative.
"We agree with the president because there is no other solution," he said, "even a single human life is very important but if you make some scientific proportion, thats small. If you think of the scientific proportion for millions, 6,000 is nothing"