This segment originally aired Jan. 24, 2016, on VICE News Tonight on HBO.
Thousands of civilians forced to flee Aleppo are now displaced within their own country. Many are trying to survive in the northwestern town of Azaz.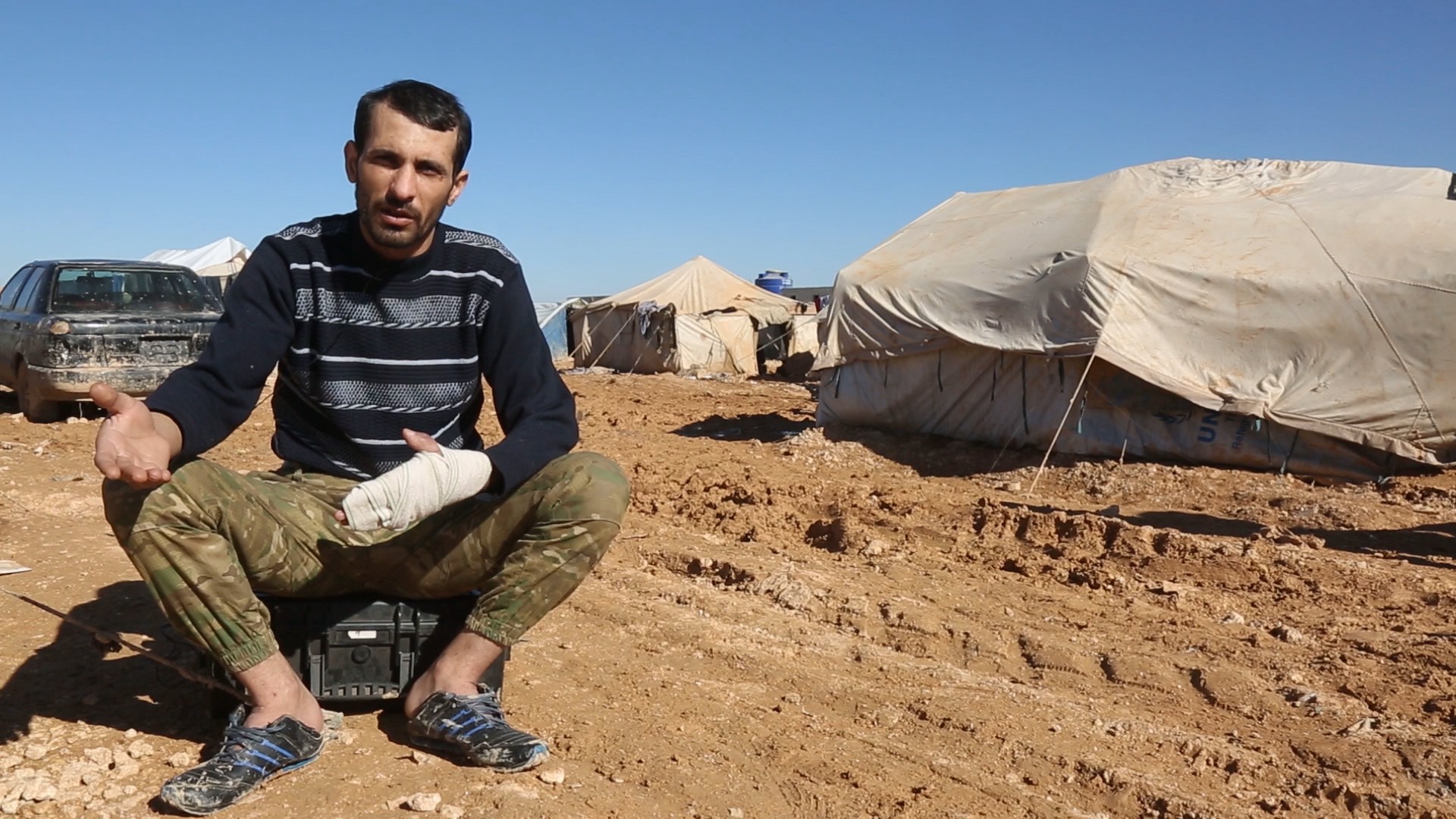 Azaz Refugee Camp sits only a few miles from the border with Turkey. The camp is home to about 30,000 people. Most of them fled the rebel-held area of Eastern Aleppo when it was overrun by government forces just before Christmas. VICE News spoke to several refugees inside the camp.
"We've been here for 35 days, we sleep on three mattresses. We are ten people," Syrian refugee Mohammed Ali told VICE News. "What's the use of a tent for ten people without heating or anything?"
Many refugees hold Russia accountable for their situation, after it launched airstrikes in support of Syrian regime forces.
Hasan Mohammed al-Shabli, a refugee who lost his leg during the bombardment of Eastern Aleppo told VICE News that, "All of the meetings mean nothing to the people of Syria, it's an eternal struggle"