For more of this interview with Sen. Scott, watch VICE News Tonight on HBO at 7:30 ET.
CHARLESTON, South Carolina — President Donald Trump has put his fellow Republican politicians in an awkward position after his Tuesday news conference, where he blamed both sides for the violence that occurred in Charlottesville, Virginia, last weekend.
One Republican in a particularly awkward spot is Sen. Tim Scott, of South Carolina, the only black Republican in the Senate and one of only 10 black people ever to serve as a United States senator.
In an interview with VICE News on Thursday, he condemned the neo-Nazis and white supremacists who marched in Charlottesville and questioned the president's moral authority following the tragedy. "I'm not going to defend the indefensible…[Trump's] comments on Monday were strong. His comments on Tuesday started erasing the comments that were strong. What we want to see from our president is clarity and moral authority. And that moral authority is compromised when Tuesday happened. There's no question about that." Scott added that the president hasn't reached out to him to discuss Charlottesville.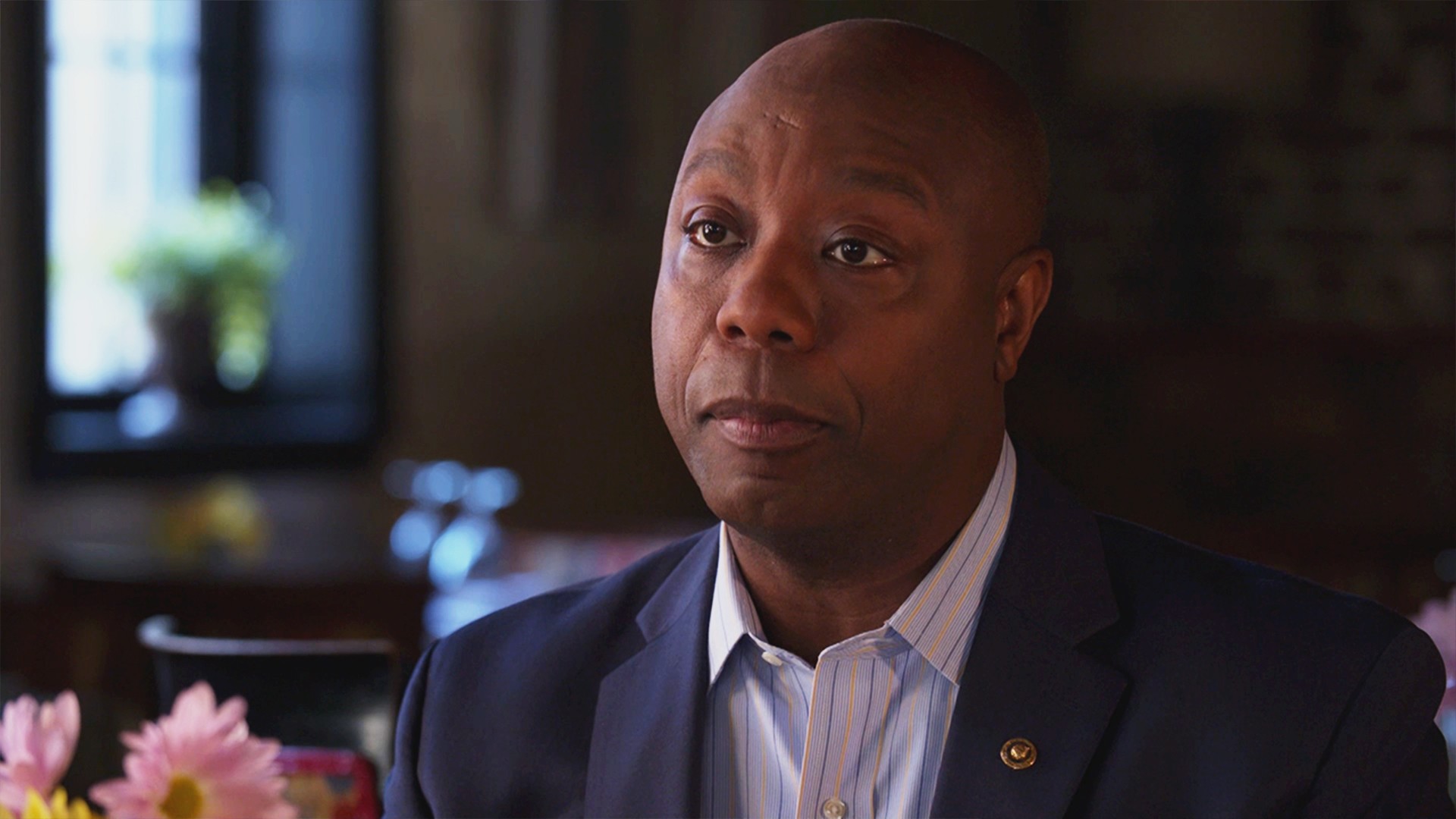 However, the reactions from most other politicians and leaders have given Scott some hope. "Racism is real. It is alive. It is here. But the response from the vast majority of this country is diametrically opposite of the response in the '60s. We've had the United States military, generals, leaders, standing up and rejecting, completely, racism. We've had corporate America, which was fairly silent back in the '60s, standing up very strong, very loud, and very proud." He continued, "So the response in totality is exactly the opposite of what it was in the '60s."
But a senator can only go so far when the leader of his party is the leader of the country. Scott said to accomplish some of his priorities, like tax reform and affordable housing, he has no choice but to work with the president. "I'm gonna work with him wherever we are in agreement. I'm going to speak out against him when we are not in agreement. And that's the bottom line," the senator said.
When asked if the president has any political capital to help him achieve some of his policy goals, Scott said, "It is always helpful for the president to have coattails…the president's coattails are shorter."