CHARLOTTESVILE, Virginia — Hours after neo-Nazis and khaki-clad white nationalists clashed with protesters here on Saturday, a group of 80 black University of Virginia alumni wrote an open letter directed to the roughly 250 incoming black students scheduled to arrive at the local campus the following week. "We are sure that recent events have not only increased your anxiety but perhaps caused you to question attending the university," they wrote.
Greg Jackson, 32, and other alumni behind the letter anticipated that some students of color might be having second thoughts about spending their next four years at UVA and living in Charlottesville. "We wanted to show incoming students not to let this distract them from achieving, that there is a strong alumni support network, and inspire them to push forward in the face of adversity," Jackson told VICE News.
Jackson said he also knew that some would likely have seen a video, widely circulated, of white supremacists beating a black man in a Charlottesville parking garage, repeatedly knocking him down and at one point, rendering him unconscious.
But while the letter struck an encouraging note — "you deserve to be here!" — it also didn't sugarcoat it: Black students, which represent just 6 percent of the student body, should be prepared to face racism at some point during their four years at UVA, whether neo-Nazis are marching or not.
"It's important to note that while these events are egregious in nature, they are not entirely unprecedented," the letter said. "While attending a public university in the South, each of us as Black alumni has experienced or witnessed racism and prejudice."
The alumni group also launched three social media campaigns — #HoosAgainstHate, #WeAreCharlottesville, and #TakeDownHate — all of which shared the same baseline goal: to safeguard the identity of the Southern city and campus as a liberal progressive enclave.
Watch the full episode: "Charlottesville: Race and Terror"
On Sunday, Jackson and others began reaching out to new students directly by phone, letting them know they "weren't alone." He said many students expressed fears that the white supremacists would come back to Charlottesville to threaten nonwhite students. Others, he said, were worried that UVA students might have been among the throngs of neo-Nazis bearing torches and waving swastika flags.
"They were overwhelmingly outsiders," Jackson said about his message to incoming students. "They need to know this is not a UVA thing. This is an outsider thing."
It still isn't clear whether any UVA students were among the white supremacists marching with torches across campus Friday night, led by alums of the university Richard Spencer and Jason Kessler. One university official, who was not authorized to speak on the record, said he was not aware of any student groups espousing far-right values. Black student leaders also said they weren't aware of any neo-Nazi or white supremacist groups on campus.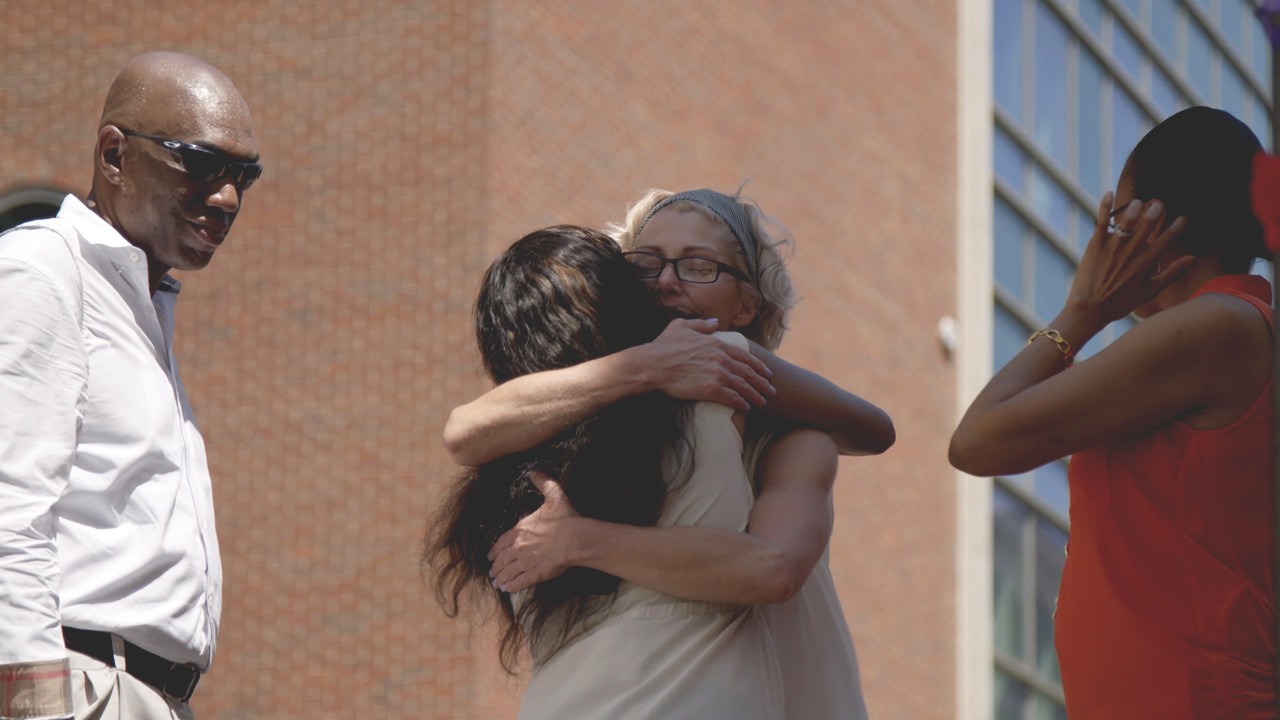 Black students on campus have also sought to assuage new and returning minority students' fears.
"We want to reinforce that it was outside groups that came into Charlottesville," said Darius Carter, 22, a student activist doing his Ph.D. in mechanical aerospace engineering. "I want students to feel safe and I want the nation to know that's not what Charlottesville is about."
Carter was on the front lines with counterprotesters in downtown Charlottesville on Saturday when a car came barrelling down the street and rammed two other vehicles, one of which knocked him but caused minor injuries. One woman was killed, and dozens more injured.
Douglas Blackmon, a civil rights and race relations expert at UVA's Miller Center, said Charlottesville is really "two places." On one hand, it is a classic American university town, vibrant, with economically booming neighborhoods and businesses, and whose residents are liberal, progressive and open-minded.
But, Blackmon said, "there's another Charlottesville; an old Southern city. The center of the agricultural slave environment, where slavery began and the legacy that came with it." This "other side" of Charlottesville is relegated to the fringes, he says, and largely disconnected from the newly prosperous parts of the city.
The bronze statue of Confederate Gen. Robert E. Lee perched atop a horse in downtown Charlottesville was erected in 1924, right when the Ku Klux Klan was enjoying a surge in membership and power. The statue in recent years has become a flashpoint for white supremacy, and exists as a holdover from the "other" Charlottesville.
Weston Gobar, 21, about to enter his senior year at UVA, double majoring in History and Government, is the president of the school's black student union. Gobar, Carter and Jackson all said that, while they respect that the university leadership is in a tough bind when it comes to preventing future Nazi rallies on campus, they hope they can find more ways to protect minority students going forward.
"Friday night was horrific and I hope that never happens again," said Gobar. "Although the university took steps to address it, prevention could have been so much better."
Keeping the white supremacists away from campus may be tricky for the university. Because UVA is a public school, groups do not need to secure permits in order to reserve outdoor areas. They are also required to respect people's First Amendment freedom of speech rights.
"The University supports the First Amendment rights to free speech and peaceable assembly. Acts of violence, however, are not protected by the First Amendment. Violence and bigotry are not political positions," UVA president Teresa Sullivan said in a statement to the university community sent on Saturday.
Countering criticisms that the university's law enforcement failed to intervene until after the rally began really escalating, Sullivan said Tuesday said "alt-right protesters did not do what they had said they were planning to do."
"It shouldn't be on us to reassure students," said Gobar. "I understand they are limited in some ways, but things could have been navigated much better."
Gobar says the black student union will hold a roundtable discussion on Tuesday in an opportunity for both new and returning students of color to discuss the events of last weekend and offer suggestions for structural changes the university can make to protect their nonwhite students, which the student union can then pass along to the administration.
"The diminished Klan itself is not what worries us," wrote two black UVA alumni in a Washington Post op-ed in July, after about 30 members of the Ku Klux Klan rallied in Charlottesville, "We are concerned about their ideological heirs who hide in plain sight… disproportionate poverty, gentrification, housing and education inequity, and the killing — and killing and killing — of black and brown people."
Milena Mikael-Debass contributed reporting.