All images via the author.
A few years ago I was barely scraping by living in pricey European cities like London, Paris, and Amsterdam, which are notorious for their overpriced flats with design oddities. Sure I wasn't living in a place where everyone could watch me shit, but I wasn't far from it. £500 a month to live in Elephant & Castle where there were knife battles outside my door seemingly every night. €400 a month in Brussels to live in a Harry Potter-esque closet, sleeping on a leaky blow-up mattress. €350 a month in Berlin to live with a nudist roommate who enjoyed flashing me his wang before I'd had my morning coffee. And there were some really lean moments where I was like, "Should I put the peanuts IN the yogurt? Or have the peanuts as a side-dish?" As a freelance writer, I just wasn't making enough bacon to pay the rent. So I decided I just wouldn't pay rent anymore.
Years prior, when I was still living in Toronto, I had on occasion house-sat for my neighbours and friends whenever they went away on holiday—feeding their cats, collecting their mail, watering their plants, and keeping the house occupied for insurance purposes—and I developed a taste for it. It was kind of nice, even within my own city, to discover a new neighbourhood, to change up my surroundings, and to play with all the Snugglebum von Cuddletummies. So, when my straits moved beyond dire while abroad, I decided to housesit full-time.
A quick google search revealed a gaggle of Housesitting websites from which to choose—Mind My House, House Carers, Trusted HouseSitters—all offering to connect Sitters with homeowners. The homeowners were of the same ilk – in a word, affluent, and needing someone to look after their diabetic cats with renal failure for free. Mind you, the sitters also are all the same—charlatans looking for free accommodation. So the in-kind exchange is pretty fair. I immediately signed up to all the housesitting websites I could find.
Sitters have to pay an annual membership fee to offer their services on these sites, but seeing as how I was asking to live in a stranger's house, I didn't mind ponying up to show I was trustworthy and seriously invested in this. In any case, the annual fee was less than the cost of one night at an AirBnB or hotel. I also completed several security checks including verifying my identity and having a police background check.
And off I went. The listings for available Sits were overwhelming. People from all across Europe, and as I grew to learn, around the world, were looking for sitters. I applied like mad. I didn't have much time to dilly-dally and find the right sit, I just needed a right now sit.
The first one I was offered was for a month-long sit in Brussels looking after a diabetic cat. When I arrived at the house, I was shocked to see the "house" was more like a villa. Six bedrooms, five baths, a grand piano, and a pool. And for a month, it was just me and Insulin-Shot-Annie. I couldn't believe the digs. I had so much space, I actually had to close off wings to the house, I just had no use for all that space.
As soon as I was comfortably settled into that sit, I wasted no time in lining up my next one. Sit number two saw me also in Brussels, but in a 1920s Art Deco penthouse apartment looking after a another cat, this one with severe food allergies (she could only eat raw horse meat and kangaroo meat, which as you can imagine, is rather bloody, and I'm a fricken vegetarian).
Sit number three took me to Surrey, just outside of London, where I had an entire house not far from Windsor Castle all to myself, in exchange for looking after four cats, one of which was a tripod (read: three-legged) and another who loved to piss on everything that displeased her. That Included me and my clothes. And cat piss is designed to eat through anything it touches.
And so it went. I moved on to sitting in London, then Amsterdam, then Copenhagen, Berlin, Paris, Enkhuizen, Vienna, Helsingborg—and eventually, back to North America where I have housesat in Miami, New York City, Montreal, and countless times in Toronto. These back-to-back sits went on uninterrupted for three consecutive years. Everything I owned in this world fit inside one red backpack anyway, and my job allowed me to work from wherever I saw fit, so that mobility and flexibility leant itself brilliantly to the peripatetic house sitting lifestyle. I truly was one of the lucky people who was obligated to no one and nothing but myself. So even if I only made €300 a month (and that was a good month!), that was enough for just me.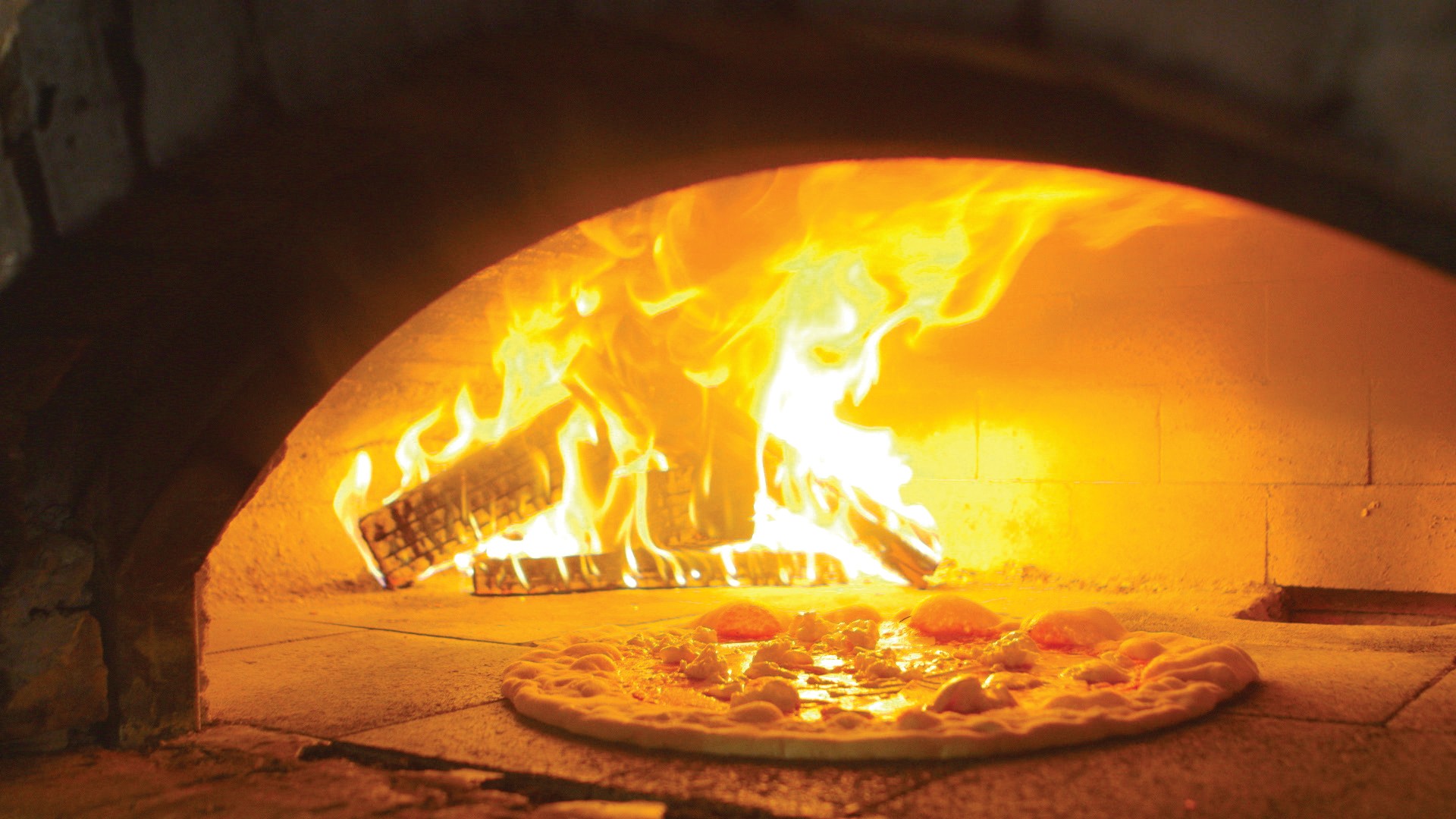 Each time a sit was complete, the homeowners would leave me a reference on my Sitters profile, making it much easier to secure the next. To date I have 26 positive references. I reckon those three years of house sitting has saved me around $24,000 that otherwise would have disappeared into the rent ether. And the benefits didn't just end at free rent. Sometimes I was even paid for my services, and paid handsomely. Sometimes I would show up and they had stocked the fridge with food for me, or left me a gift card to pay for groceries, or even took me grocery shopping before they left. Almost all of them left me their metro-passes and railcards to use on public transportation. Often I was left the keys to their bicycles. And it did happen more than once that I was left the keys to their cars (I never once used their cars, however, because Europeans love driving stick, and I'm a ride-automatic-or-die gal).
Every time I tell someone about becoming a professional house sitter, they say without fail that it sounds too good to be true! It sounds so simple and easy—a life hack or a travel hack or some other clickbait-y term. But I've had my share of fucked up situations while sitting, and I've seen a lot of despicable behaviour. Looking after pets, while fun, is also a huge responsibility if the pets have medical concerns. I've mentioned the diabetes, the renal failure, the food allergies, the behavioural problems, but it has happened twice now that a pet has fallen ill during my sit from a previously-undiagnosed condition. Rushing them to the vets, learning how to administer subcutaneous fluids and insulin shots, and even once, being asked to euthanize a pet, have all befallen me during my sits.
And then there have been the homeowners with questionable behaviour. In Amsterdam, I found myself sitting for an American expat couple who made off-hand queerphobic comments and also pro-NRA sentiments, which was bad enough, but I figured since the majority of my time there wouldn't be spent in their company, I could just bite my tongue and bear it until they left. The wife left for the holiday one day earlier than the husband, meaning I had to spend one day alone in the house with him before he followed suit. And he used that time to—you guessed it—make a pass at me. Another time, I showed up at a house to find that the homeowners were hoarders. I found petrified cat shit, dead fermenting mice, and an ant infestation left for me to deal with. Once, in the middle of another sit, a water main burst and the apartment flooded. Repairs were immediately called in, but I had to live out the remainder of my time there with loud, industrial-sized dehumidifiers, fans, heaters, and other contraptions in the bathroom pointed toward the collapsed ceiling, which meant no tub time for me.
If you're an arachnophobic, then please refrain from staying in the medieval Dutch port town of Enkhuizen, which I discovered much too late, is overrun with massive spiders in every nook, cranny, crevice, light post, bathroom, and backyard in town. I vacuumed up so many spiders the size of my palm, I was terrified to change the filter pack for fear those eight-legged freaks would spring out and nest babies in my eardrums.
But every time things went Balls McGee, I would take a breather on the balcony of my Parisian housesit overlooking a very Instagrammable patisserie, for example, and just remember that, at the end of the day, I was living a charmed life.
Follow Christine Estima on Twitter .