All photos by the author
Note: Red Bull flew the journalist to the event.
Part primate but mostly perfection, Sam Sandringham's winning run down a 40-meter red gum on the banks of the Murrumbidgee took just shy of three minutes and comprised a series of spins, swings, and a lot of general monkeying. He then walked away with $2,000 and the inaugural Red Bull "Branched Out" trophy.
"I wasn't expecting it," said the 30-year-old Newcastle-based arborist. "I had a stuff up at the end and lost four or five seconds and thought it was game over. But I've been practicing and trying to stay focused while competing. It was pretty nerve wracking," he said.
Held in Balranald (pop. 1100)—a speck of a town on the edge of a great red desert—competitors and organisers undertook a lengthy pilgrimage just to get there. For me it started with a 20-seat plane ride to Mildura, followed by a two-hour drive to the event site at Balranald. I arrived on the banks of the Murrumbidgee to find Balranald retirees Ray and Lin Flanagan bewitched by the tree-climbing spectacle.
"These trees have been here all me life but they didn't mean nothing to me. They were just firewood. They used to cut them into railway sleepers and house timber," said Ray, adding of the event, "I love it. Fabulous."
Cutting down red gums is abhorrent to the arborists who made up the entire field at Branched Out. They might have beards like bushrangers and forearms like Pop Eye but they are tree huggers at heart, combining a unique blend of working class and environmentalist virtues. Ant Mcchonchie, 33, an underground legend of the game, is the first to set me straight on the trade's old title, "tree lopping."
"Tree lopping is a term that we don't associate ourselves with. It somewhat simplifies what we do. There's actually a bit of science to it and a whole bunch of skill. It's pretty technical at times," he says.
Arborists these days often see themselves as guardians of trees. Some of the biggest names in the game have gone on to lend their tree-climbing skills to activist movements aimed at preventing logging and deforestation, climbing to the tops of trees and "locking on" to prevent authorities cutting them down.
Both Australia and New Zealand are home to a rich arboriculture with Australia considered something of a mecca due to its vast landscape and range of terrains.
"It's really vast. You've got desert country, you've got mountains, you've got rainforest, you've got a wide range, trees grow in all these different environments," says Kiwi three-time world champion, Scott Forrest, 36, who has spent two decades scaling trees across 30 countries. Nothing quite compares to Australia though, he says.
"In Western Australia you've got Tingle Trees, they only grow in a certain part of Australia and don't grow anywhere else in the world. You've got your Mountain Ash the tallest eucalyptus tree in the world. It's a very unique country," he says.
For a VICE doco on a topic that's as Australian as gum trees, watch this: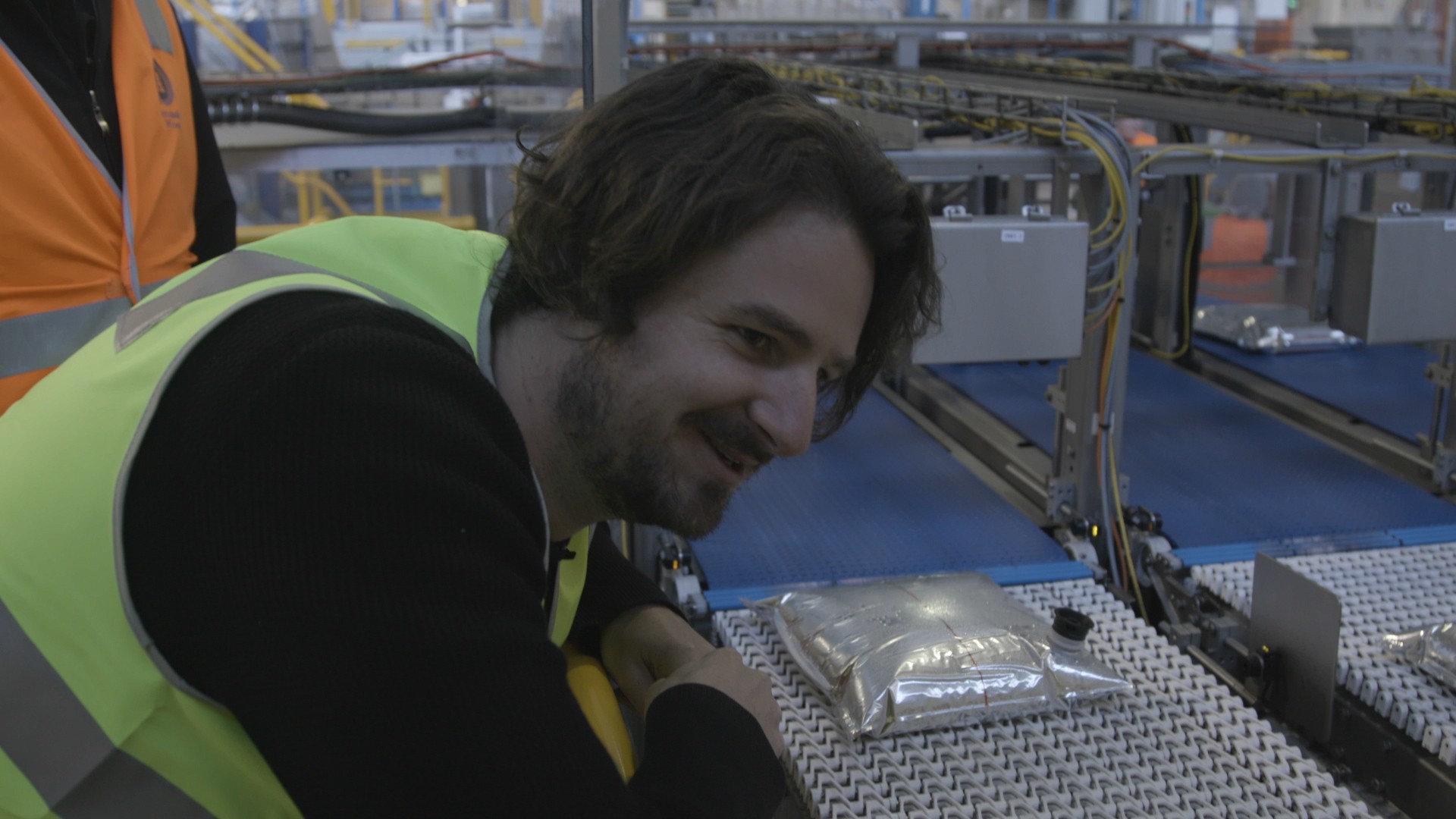 Forrest is something like the Tony Hawk or Kelly Slater of arboriculture. He is spoken about in reverential tones at the event and turn provides generous support and guidance to the younger competitors, even throughout the final, in which he places fifth.
"I had a lot of good mentors. I was able to finally surpass them after they gave me so much knowledge. Being able to return that knowledge to younger people now [is a highlight]," he says.
The camaraderie between climbers was a special feature. As one competitor explained to me, the potentially fatal consequence of a mishap mostly does away with competitive instincts. This is about survival. Most arborists have seen at least one serious injury in their careers—usually the result of a stray chainsaw—if they haven't suffered one themselves.
"I took a bit of a bash then. I saw it coming," says Englishmen Sam Smith, who collided with a branch that left him with cuts. "I've had a couple of chainsaw accidents; a non-running saw, my arm dragged across my chainsaw hanging onto my harness (11 stitches). I had my chain snap and bruise my bone, plus a couple of small falls," he says.
Five-time world champion, Christina Spence, also spoke about various chainsaw injuries she's seen. "My brother in law was an arborist and he ran a chainsaw up the back of his leg so he went into the management side and they were short staffed so he got me into it, I was 22."
According to her, the industry is basically comprised of "people who suffer from ADHD." She says this with a laugh and explains that the best part is "spending time together and sitting around in trees."
With just five competitors remaining—a Kiwi, three Australians, and an Englishman—competitors were asked to traverse every extremity of this giant red gum, hitting cowbells as they went, before a final 10-meter abseil onto a meter-wide target on the ground. Scott Forrest, the Kiwi climbing legend, was up first having qualified in 5th place. As the first to traverse the new route he was at a clear disadvantage and failed to improve his position.
Fourth was Jeremy Millar out of Richmond, Victoria, who once suffered 30 bee stings to the face while stuck up a tree. He was silken on the descent, bettering his time and moving into third above Ant Mcconchie, the rangey Melbournian who still managed to pull off a miracle leap that brought roars from the Balranaldos. Joe Loorham, another Victorian, held his place at second with a run that featured an acrobatic 15-meter sidewards swing to kick the bell, followed by a flawless abseil onto the target.
Then two days of climbing, 60 competitors, two dislocated shoulders, and one broken ankle came down to this: Sam Sandringham's near flawless final run, the Englishmen executing his plan to perfection as he nimbly danced between branches, leaving himself with enough time to botch the final descent and still hold onto first.
"The atmosphere was great. There's so many competitors here this time. You can hear everyone cheering each other on, sharing tips, and sharing what they're going to do around the tree. It's almost like it's not competitive sometimes," he said afterwards.
Follow Jed on Twitter